6 Ways to Make an Impressive Report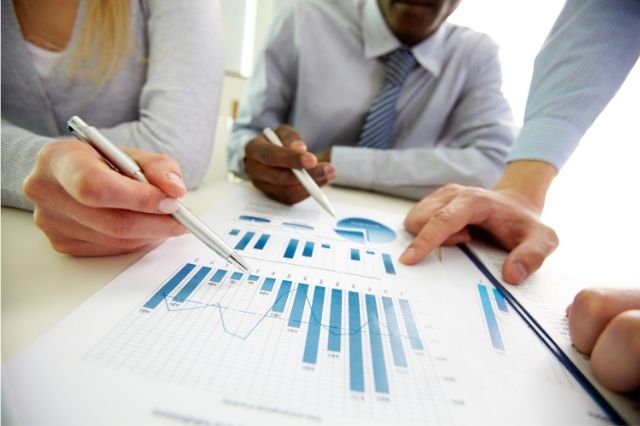 Making an impressive software project isn't just about how fancy the project itself will be. The biggest challenge in such a project is, well, you.   
We've all heard stories of engineers brainstorming all day and coming up with gigantic ideas. Look at Zuckerberg or Jobs, for example. Did they do it through sheer willpower? Absolutely!
Project management is one of the few tools that can make or break a company. Project management challenges cost nearly $109 million for every $1 billion invested. If you also need to make an impressive report for your boss, here are six ways to do it.
1. Begin with the end in mind
This is a very effective sentence said by Stephen Covey. Whenever you build a report, have the end product in mind first, and then reverse-engineer your way around it.
If you're a newbie, you might be alarmed at the different challenges that you'll face while making the report, but don't be demotivated. Work on those challenges and try to see what you can improve.
In the first step, imagine that the product you have mentioned in your report is being used by your dumbest customer. Sounds strange, but it really works. Create a mental image of entities, interactions, and independent workflows.
2. Validate the core ideas
This step is crucial if you have a doubt regarding the core problem and its solutions. For example, if you are working on a report that deals with different ways of messaging others, make something attractive by adding animations with a box where the user can send messages.
Also include the recipient's contact details or email ID. You don't necessarily have to buy cloud hosting or email gateways for validation. You can simply use Google's help to create what you want.
The most important thing here is to identify the validation problem and provide a minimum viable product to solve that problem.
3. Start working
Making a report isn't just writing or typing long sentences. You actually have to do some work in order to make the report authentic.
If you keep immersing yourself with diagrams and theory anymore, your project work will be delayed. It's fine to read up and document whatever work you are doing, but that should never be the sole aim of your work.
If you need to streamline the work and do calculations effectively, you must try out ClearCalcs, a structural design and analysis software that takes a lot of load off your work. Starting at just €29 per month, ClearCalcs is your one-stop solution for heavy calculations.
4. Implement core business features
After developing the initial project work, you should start implementing the core business features. Will you allow anonymous logins or have your users enter their emails? Do you want an error page to show up if your site crashes or a vibrating text box? Which UI theme will you choose?
These are all questions that need to be worked on. If you have fewer people, you can always hire interns from colleges. This is also a great way to build connections and promote your product.
5. Deploy
Early software projects need DevOps. So you'll have to learn the terminology of your cloud provider which will depend on the type of features you'll include. Some important projects to consider are AWS, Azure, and Google Cloud.
They also have pretty great prices so that you don't have to spend too much in the long run. For smaller projects, the cost can be around $100-500 a month. Try to achieve external funding when using a cloud developer.
6. Make your report a success
The last step here is to implement whatever you have done and check if your project is successful or not. Make your report accordingly and try to fix any snags that might occur.
Make your report as accurate as possible and include proper data. If you have referred to any other organization's work, make sure to include them too.
Over to you…
Making an impressive report isn't a tough job, especially if you have the proper tools and workforce.
It does take a lot of hard work, coupled with smart work, but the end result is completely worth it. If you have an efficient team with you, you can create an almost-flawless report in no time.
These six steps will be almost similar no matter which project you work on, so keep these in mind, and half your work is done!
How To Choose the Perfect Domain Name for Your Business or Personal Brand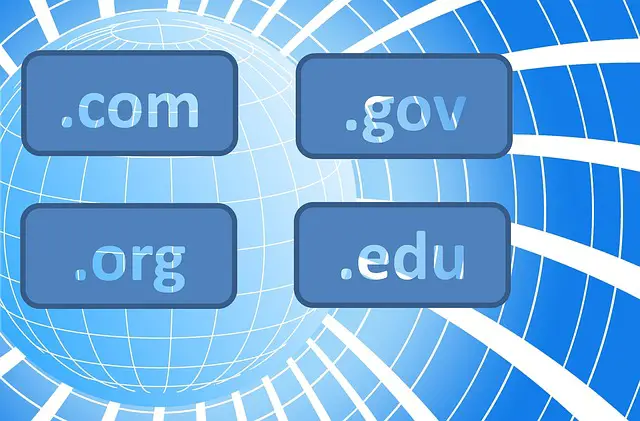 Choosing the perfect domain name for your business calls for careful consideration. You can buy premium domains to support your SEO and marketing strategies to boost traffic to your site. Premium domains are short and memorable, making it easier to integrate them into your content as well as relate to your brand name, products, and services. Here are three tips to help you choose the perfect domain for your business:
1.    Choose Your TLD Extension Carefully
A top-level domain (TLD) extension is the part of your website URL after the site's name. TLDs come after the last "." in the domain name. The ICANN (Internet Corporation for Assigned Names and Numbers) recognizes three types of TLDs; gTLD, sTLD, and ccTLD. gTLD (generic TLDs) are the most popular and include examples like .com, .org, and .net. Dot com is the most recognizable top-level domain, but you can use other extensions if someone else has your desired .com.
sTLDs (sponsored TLDs) are sponsored by specific organizations and include examples like .gov (government), .edu (education institutions), and .mil (military). ccTLDs (country-code TLDs) denote the country of the domain name owner. Examples include .us (USA), .uk (United Kingdom), .de (Germany), and more. When looking to buy premium domains, find out if you can secure a .com extension because dot com TLDs are the most organic and recognizable.
You can also secure other TLDs depending on the type of business you're starting. If you have a franchise or business targeting multiple geographic locations, ccTLDs can help you create unique pages for different areas. ICANN opened the doors for new TLDs in 2011, and since then, organizations have been able to register unique domains. You can compare different TLDs to find a domain name extension cohesive with your brand and website.
2.    Incorporate Your Priority Keywords
Keywords are at the center of search engine optimization and content marketing. Your business competes with others for specific keywords that customers use on Google. When looking for the perfect domain name, consider incorporating targeted keywords. Search engines use the domain name to understand what the website is about. Many domains use the company/brand name. Examples include Microsoft.com, Amazon.com, and ESPN.com.
Other domain names use targeted keywords related to the company's products and services. Examples include SEO.com, which is about search engine optimization, and Skateboards.com, which is about selling skateboards. Search engine crawlers read the domain name, metadata, titles, subtitles, content, and other elements to determine where your site will rank. You can include target keywords in your domain name to boost your SEO.
The target keyword must be relevant to your website and business audience. Domain names don't offer much space, so keywords aren't always easy to integrate. Use targeted keywords only if they fit in naturally. You can use a keyword planner for research and then use your findings to buy a premium domain from a reputable broker. If your business or personal brand doesn't have a unique name, you can create one related to your products, services, or target market.
3.    Stick to Premium Domain Names
Premium domains offer the most value because of their potential for long-term success. They are underdeveloped internet real estate waiting to be exploited. Premium domains can also be older and still active, with high success in search engine ranking.
Premium domains should also be easy to pronounce. You want to avoid don't hyphens and double letters. The best domain name is unique to your brand and flexible enough not to put your business in a box. You can use short four-letter combinations that are easy for people and AI to recognize and spell.
Numbers and other characters are not easy to memorize, and they're hard to integrate into SEO content or brand. Premium domains should be something people can instantly recognize as your brand. If you find something you like, but it's already taken, leading premium domain brokers can work with original owners so you can buy the domain that fits you best.
Buy Premium Domains Today
You can buy premium domains online with ease. All you need is a reputable domain name broker specializing in such offers. Stick to leading domain stores with leading domain brokers who have sold, developed, or co-developed powerful internet brands with high success on Google ranking.
Recap Of the Dec 2022 Link Spam Update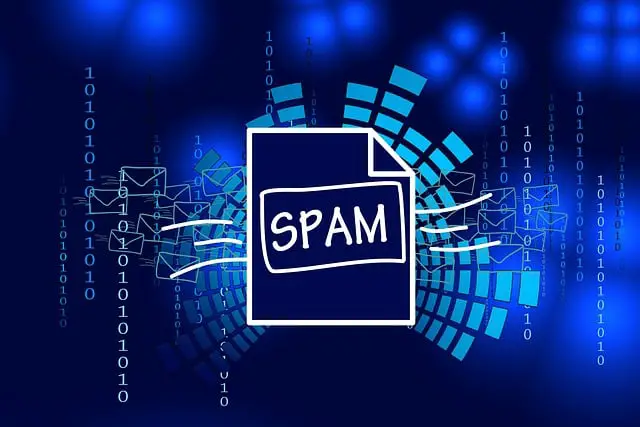 With the December 2022 link spam update, businesses must use ethical link-building strategies, focusing on quality over quantity. This article will summarize what this update entailed, and cover how an SEO agency can help you create a link-building strategy to help you rank your website safely and avoid penalties.
Recap of the December 2022 Link Spam Update 
In December 2022, Google rolled out a link spam update, which took about two weeks. During that time, some websites may have seen their ranking change as spam links were neutralized, and any authority gained by these unnatural links was lost. This launch affected all languages.
The goal of the update was to reduce link spam. Google considers links obtained to artificially manipulate search rankings to be low-quality spam. But what, exactly, is considered a spam link?
What Google Considers Link Spam
Google uses links to decide how relevant a website is to a specific topic. Avoid link spam, which can negatively impact your website's search rankings. Stick to ethical link-building practices and focus on creating high-quality content that earns organic links to your site. Link spam may include:
Buying or selling links for ranking purposes
Participating in excessive link exchanges
Creating partner pages only for cross-linking 
Text advertisements or links that don't block ranking credit 
Links from poor-quality bookmark sites 
Low-quality links embedded in widgets 
Widely distributed links in footers or templates across multiple sites
Requiring a link as part of a contract or Terms of Service
Automated programs that create links would be penalized under the update. 
How To Get High-Quality Links
Partnering with an experienced SEO agency can help businesses build quality links that comply with Google's guidelines.
Here are some ways an agency can help.
Strategy
An SEO agency can help you create a customized link-building strategy that aligns with your business goals, audience, and industry. The agency will consider the categories of services you provide, the intended market, and the key phrases used to rank. They will then create a plan outlining the links you need to acquire to achieve your goals.
Audit
An agency can audit your existing links to identify any spammy links that may harm your website's reputation. They will analyze your site's link quality, anchor text used, and websites linking to it. If any these links are found, the agency will disavow them to protect your website from penalties.
Research
The agency will identify high-quality, relevant sites that may be interested in linking to your content. This includes websites that publish industry news, blogs, or complementary products or services. Once identified, the agency will develop a plan to reach these websites and secure quality links.
Quality
An SEO agency can help you build ethical, sustainable links that comply with Google's guidelines and avoid penalties. This includes avoiding black hat practices like buying links, participating in link schemes, or using automated programs to create links.
An agency can help you create high-quality, valuable content that attracts natural links from other websites. They will work with you to develop engaging, pertinent information for your target audience. 
Broken Link Building 
Broken link-building can boost your website's credibility and authority. This strategy involves identifying broken links on high-authority websites and suggesting replacements with links to your site. You gain high-quality backlinks, and the website owner maintains useful and valuable resources for their users. 
Competitive Analysis
Competitive analysis is a powerful tool that an SEO agency can use to help you stay ahead of your competition. An SEO agency can analyze your competitors' backlink profiles, then look for the types of websites linking to them. This helps identify potential link-building opportunities for your website.
This process involves examining websites linking to your competitors and identifying the ones that may be relevant to your business. An agency can then contact these websites and pitch them the idea of linking to your content. This not only helps to improve your website's authority and visibility but also helps you to stay ahead of your competitors in the search rankings.
Monitoring
They will continuously monitor your link profile to regularly identify any potential spammy links and take action to prevent penalties. The agency will provide regular reports that analyze the quality of your links and the performance of your link-building efforts and identify any areas that need improvement.
SEO Agency
Are you concerned about the impact of the December 2022 link spam update on your website's ranking? Don't wait until it's too late. Contact an experienced SEO agency today to help you build a quality link profile that complies with Google's guidelines and protects your website from penalties.
How do you Apply for an EB-5 Visa Residency Investment?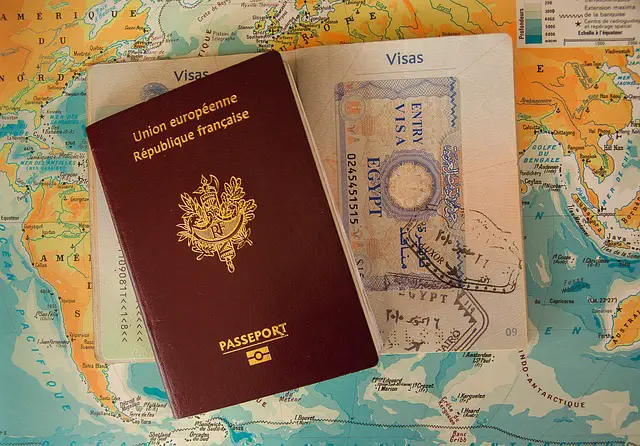 Applying for the EB 5 visa program is one of the options available for foreign investors seeking residency in the United States. It provides an opportunity to invest in the U.S. economy while also gaining a pathway to permanent residency. Navigating the application process can be complex and intimidating for those unfamiliar with the system. Find out how to apply for an EB 5 visa residency investment below.
Consult a Professional
Before applying for the EB 5 visa program, meeting with a professional and determining if you are eligible for the program can be helpful. The eligibility criteria for the EB 5 visa include three main requirements. 
First, you must invest at least $1,050,000 USD in a new commercial enterprise or $800,000 USD in a targeted employment area (TEA). Second, the investment must create or maintain at least ten full-time jobs for U.S. workers within two years of the investment. Finally, you must have a clean criminal record and be healthy.
Immigration laws and regulations are complex, often making the application process daunting and overwhelming for those without legal expertise. Consulting with an experienced immigration lawyer before applying for an EB 5 visa residency investment can help answer any questions.
An immigration lawyer can also provide guidance on the eligibility requirements, investment options, and application process. They can review your documentation and help make sure everything is in order to maximize your chances of success. A lawyer can help you navigate any potential legal challenges during the application process.
Choose an Investment Project
Once you have determined that you are eligible for the EB 5 visa, the next step is to choose an investment project. Two types of investment projects qualify for the EB 5 program: a direct investment or a regional center investment.
Direct investment means investing in your own business or a business you'll actively manage. This type of investment requires a higher degree of involvement and management on the part of the investor.
A regional center investment entails investing in a USCIS-approved regional center. Regional centers sponsor and manage investment projects on behalf of EB 5 investors. This type of investment requires less involvement on the investor's end.
Before investing in a project, conduct due diligence to verify that it meets the requirements of the EB 5 program and is a legitimate investment opportunity. Look at the project's location, financial viability, and job creation potential before making a final decision.
File Form I-526
Your next step is to file Form I-526, also known as the Immigrant Petition by Alien Entrepreneur. This form must be filed with the USCIS and serves as a request for conditional residency.
You must provide evidence that you have invested or are actively investing the required capital. You'll also need to prove that the investment will create or preserve at least ten full-time jobs for U.S. workers.
After filing Form I-526, you must wait for approval from the USCIS. The processing time for Form I-526 can vary depending on each case, but it typically takes between 18-24 months.
File Form I-485
Once Form I-526 is approved, you can file Form I-485, the application to register permanent residence or adjust status. This form is used to request conditional permanent residency in the United States. You must provide evidence that you have invested the required capital and that the investment has created or preserved the required minimum of full-time jobs for U.S. workers.
After filing Form I-485, you will be required to attend an interview with a USCIS officer. The interview aims to verify the information provided in your application and determine if you fully meet the eligibility criteria for the EB 5 program.
You will receive conditional permanent residency in the United States if your application is approved.  This status is valid for two years. It's required that you maintain your investment and continue to meet the job creation requirements of the EB 5 program.
Apply for Your Permanent Green Card
Within the 90 days before your conditional permanent residency expires, you must file Form I-829. Form I-829 is the application to remove the condition from your green card and become an unconditional permanent resident. This card goes from a two-year green card to an unconditional one.
One of the most flexible routes to a green card is the EB 5 immigration program. Immigrant investors can invest in a new or existing company and are not required to reside in the area where the investment is made. The investor is also not required to manage the business's day-to-day operations. 
File for an EB 5 Visa Today
The EB 5 program is ideal for foreign investors seeking green cards through real estate investment. It offers a unique opportunity to obtain permanent residency in the United States. By following the necessary steps and working with qualified professionals, such as certified regional centers, individuals can navigate the EB 5 program with confidence. Find out if you qualify and apply for an EB 5 visa today.