The Top Oklahoma Business Opportunities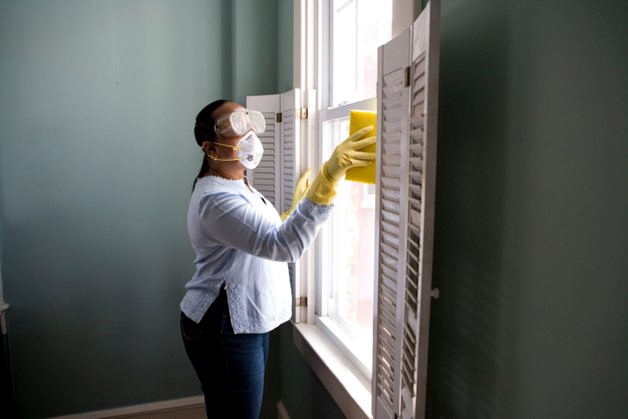 Moving to a new state and starting a new business is a goal of many. If you are one of them and Oklahoma is your preferred state, you have reached the right place.
Oklahoma is a countryside, and the city bustle and taxes are comparatively less than any of the East or West coast. Agriculture is the main source of income for many, no doubt. However, that doesn't mean business opportunities are any less.
Being a state packed with culture, history, art, music, and properties, you can have business skyrocketing with the right strategy. Here are some of them you could give a try.
1. Agricultural Business
With the best climate for crops and the city having more than 34 million acres of land for the purpose of agriculture itself, this should be your first choice to enter the Oklahoma market. If you are opting for direct farming, it has its advantages. The state provides tax incentives and the advantage of site selection, making Oklahoma ideal for commercial cleaning and agricultural cleaning services.
However, you can also go for agricultural equipment since the advantage of technology collaborating with the agricultural industry has been in the talks. Some of the crop production and farm markets you can target are rye, canola, and even beef if you plan for the animal industry.
2. Tourism
When you think about the 50 states of the USA for tourism, Oklahoma is not the first thing that comes to mind. However, Oklahoma has its own charms, which are different from the city charms of New York or the valleys of L.A.
Since its commencement, Oklahoma has been known for its rich history and its portrayal. Plus, it is a paradise for nature lovers, especially if you wish to see some mind-blowing fall foliage from September to November. Packed with lakes, mountains, campsites, and history. Oklahoma will be the perfect palace to start tourism businesses for every city person looking for peace.
3. Music & Theatre
This might be an odd choice for someone who doesn't know much about this state. However, the following statistics will blow your mind:
Not only are Oklahoma residents highly enthusiastic about music and theater, but they also have three certified soundstages to host them.
Currently, these theaters are running on more than 1.3 million square feet when it comes to stage facilities.
In terms of production space, they are currently running on a whopping 279,000 square feet.
Therefore, not only is theater and music entertainment skyrocketing in Oklahoma, but it will also give you some tough competition. However, if art is your passion and you are up for it, do your research and go for it.
4. Real Estate
Many who are tired of the city hustles find solace in the town or countryside property. This would be the perfect message for you to sell any Oklahoma property. Especially the ones a little on the outskirts. Begin with the Oklahoma cottage properties since they have a bigger target audience from the nearby bustling cities.
The counterlife is why Okhalhoma looks like a promising market for real estate, property flip, and fix business. Since the popularity of remote working, many plan to work remotely in peaceful neighborhoods.
5. Food
Fried food trailers or Mexican food delights are the first food industries you should target. The USA is big on the food front, and Oklahoma is no exception. Plus, the countryside is yet to be affected by the extreme diet culture seen on the east or west coast of the country.
Therefore, heartwarming food made with love will always be a good business to start here. Since summer came to Oklahoma in fashion, barbequed food has been a staple for many. Along with the agricultural industry by your side, you can also opt for some Vegan options.
Starting a Business in Oklahoma
Whether you're starting a business in Oklahoma or any other state in the country, here are some things you should know and prepare yourself for.
Cultural shock all throughout the country is inevitable. So, be prepared for some.
Anything without proper research is bound to fail. So, see whether you have a target audience there.
Competitor analysis is a must if you opt for any Oklahoma business opportunities given above.
Should Your Company Market on Instagram?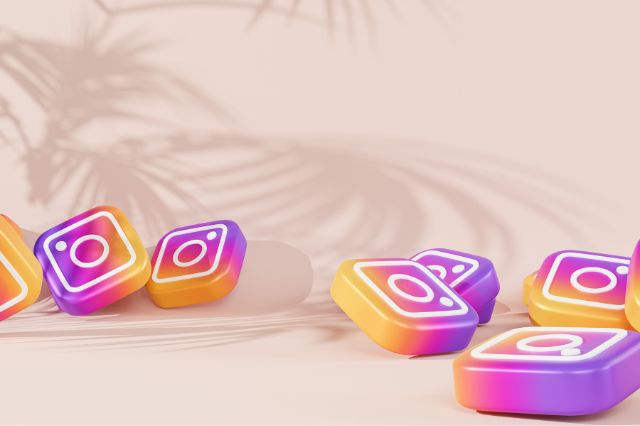 Facebook, Twitter, LinkedIn, Instagram, TikTok, and more – if you're trying to decide on a social media strategy that will help you connect with the right audiences and, ultimately, boost your sales, the many platforms available to you today can be overwhelming.
Each platform has its strengths and weaknesses, and none of them are without some form of risk. For example, you might like Facebook for its easy to use, familiar interface that many of us have been using for years. However, the demographic skew for this platform might not be the right fit, especially if you're trying to market to younger audiences. As another example, TikTok might be a good fit for the audience you're trying to connect with, but political maneuvering between the U.S. and China has threatened this platform's viability in the U.S.
When considering the strengths and weaknesses of each platform – and considering how this app has weathered challenges outside of the app's actual function – Instagram might just be the platform for you. What's more, key statistics from Hootsuite about how this platform performs for businesses are more than impressive:
Instagram has two billion active monthly users
35% of Instagrammers will make a purchase on the platform in 2023
A Global Media Research Consumer Study revealed that Instagram is the top platform for users to keep up on brands. 
The numbers, of course, don't lie. But you're likely still curious about whether to choose Instagram over the handful of other tempting platforms that boast their own strong data. Below, find out why digital marketing companies praise Instagram for its versatility, broad audience, and ease of use.
Instagram's Versatility as a Marketing Tool
Instagram is appealing for many businesses looking to connect with their audiences for marketing purposes for three essential reasons: it's image-based, there's room for text, and there's an ad function. You might be thinking, "That sounds a lot like another Meta offering: Facebook." However, when your business dives deeper into how these functions can benefit your business, Instagram is in a class of its own.
1. It's an Image-Driven Platform
While Facebook and other social platforms also allow you to post images, Instagram's audiences are most prepared to view images on this platform. Where Facebook and Twitter can be text-heavy, and TikTok is video-heavy, you can capture your audience's attention with images of your products and services, as well as infographics, in a way that holds your audience's attention because it's the primary reason they've opened the app.
Every little strategy counts for getting those coveted impressions, clicks, and conversions, so you want to be sure you're targeting exactly what the audience is expecting to engage with. Imagine posting to Instagram as an HVAC company, for example. If you just post an image of your air purifiers and then rely on the text to do all the marketing work, you are relying on the wrong platform and engaging with an audience with a completely different mindset. On Instagram, however, you can get your audience to view your post and hit them with an image first, which may also contain text, and then draw them to your copy in the comments. In this way, Instagram has an advantage over all the other popular social platforms.
2. There's Room for Text After You Get Your Audience to Absorb the Image
Once you've communicated with your audience clearly through an image – imagine that same HVAC company posting an image of their air purifiers along with bullet points about the benefits of their product during flu season – you can then add additional information that doesn't clutter the image in the comments. In the text space, you can elaborate on your intent for this advertising and further keep your audience where you want them.
3. Instagram Ads
If your organic posts that are optimized in the way we've just mentioned don't seem to be cutting it, you can always level-up with Instagram Ads. The benefit of these ads is that they have the most seamless integration with organic posts, especially if you have a digital marketing agency on your team that is ensuring your ads are being served to the right folks. If that's the case, your post – especially if you're an expert at developing creative and copy that feels authentic – could very well blend in with audiences' organic feed.
A Broad Audience and Ease of Use
Do the characteristics outlined above sound too much like Facebook? Doesn't Facebook also have ads and allow you to post pictures and text, much like what was described above in service of touting Instagram's value? Yes – but with some caveats:
Facebook's audiences are looking for text and image in an image-driven culture. Instagram has the advantage of capturing audiences with images first. In short, Instagram gives the people what they want.
Facebook's audience is narrower than Instagram's. Instagram is popular with a wider variety of age ranges, thereby allowing you to market to a variety of demographics to gain a larger market share.
Once those somewhat similar features on both Facebook and Instagram are explored more deeply, it becomes clear that Instagram is a strong choice for use as part of your company's marketing strategies. Instagram's ease of use is also a key benefit. Tutorials and walkthroughs are widely available online – and even more help is there for you through Instagram's second-to-none customer service resources. Nearly anyone can use Instagram to advertise successfully.
The question now becomes whether you'll tap an experienced digital marketing agency to take over your social media strategy. While Instagram is easy for marketers to use, every tool in the digital ad space is only as good as the person holding the keys.
Critical Reasons Big and Growing Businesses Need a Good Banking Partner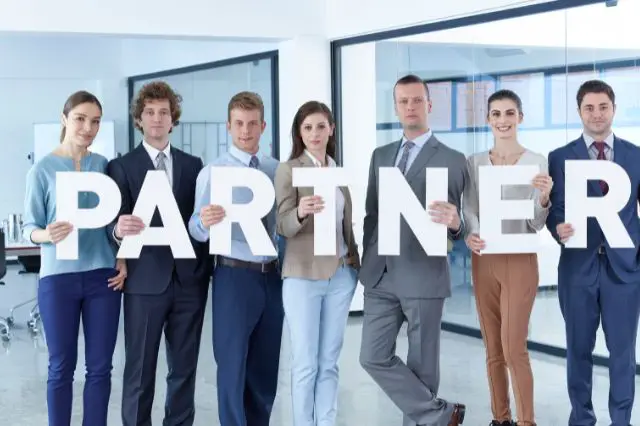 Singapore has a distinctive position in the global economy and a pivotal role as a business epicenter in the heart of Asia. The city-state is acknowledged as a global business hub that features open business policies, advanced infrastructure, political stability, a skilled workforce, and the use of English as the primary working language.
An excellent corporate account is necessary for both growing and big companies in Singapore.
Businesses are the backbone of the global economy, contributing significantly to its growth and stability. These businesses require reliable financial partners that can help them manage their finances efficiently. A good bank partner is essential for businesses as it gives them several advantages, including better financial management, access to credit facilities, and improved cash flow management. This article will explore why businesses need a good bank partner and how a corporate account can help them achieve their financial goals.
Improved Financial Management
One of the primary reasons why businesses need a good bank partner is to improve their financial management. A corporate account allows businesses to monitor their finances effectively, manage cash flows, and track transactions. A good bank partner can provide businesses with customized financial solutions tailored to their needs. For instance, some banks offer cash management services that help businesses optimize their cash flows, while others provide specialized financing options that can help businesses expand their operations.
Access to Credit Facilities
Businesses often require access to credit facilities to fund their operations. A good bank partner can provide businesses with various credit facilities, such as overdrafts, loans, and credit lines.
These credit facilities can help businesses meet their short-term and long-term financing needs. Banks typically offer big businesses lower interest rates and more favorable terms and conditions, making them an attractive financing option. Additionally, a good bank partner can help businesses improve their creditworthiness by providing them with credit reports and other financial information that can help them secure funding from other sources.
Improved Cash Flow Management
Big businesses require effective cash flow management to ensure their operations run smoothly. A good bank partner can help businesses manage their cash flows by providing cash management services such as online banking, mobile banking, and automated payments. These services can help businesses save time and reduce administrative costs, allowing them to focus on their core operations. A good bank partner can also provide businesses with cash flow forecasting tools to help them plan their finances and make informed business decisions.
Enhanced Security
Big businesses handle a significant amount of money, making them vulnerable to fraud and cyber-attacks. A good bank partner can help businesses enhance their security by providing secure payment channels, fraud detection services, and other security measures. These security measures can help businesses protect their financial assets and prevent unauthorized access to their accounts.
Businesses need a good bank partner to help them manage their finances efficiently, access credit facilities, improve cash flow management, and enhance their security. A corporate account is an essential tool businesses can use to achieve these goals.
By partnering with a good bank and opening a feature-rich corporate account, businesses can access customized financial solutions to help them achieve their financial goals and secure their financial assets. Therefore, businesses must choose their bank partner carefully and ensure they have the necessary expertise and resources to meet their specific needs.
Filld.loan Community-Based Organizations as an Alternative to Payday Loans Online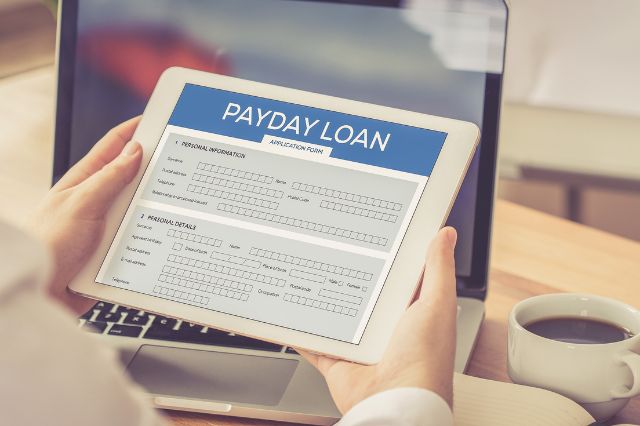 Payday loans may provide a quick fix for cash shortages, but they come with a high price tag. The real trouble begins when it comes time to repay the loan, which can lead users to getting caught in a cycle of debt.
Instead of trying to fix the problem, it is often better to prevent it from happening in the first place, and community-based organizations (CBOs) can play a vital role in this regard. They are a viable alternative to payday loans online, and by reading this article, you will learn why. We will delve into how these communities operate and the advantages they offer as a replacement for payday loans. So, let's begin!
What CBOs Are and How They Work (With Examples)
As its name implies, community-based cooperatives are nonprofit groups that aim to enhance the well-being of individuals in a particular community. They offer a variety of services, including financial education, credit counseling, and small-dollar loan programs. 
These cooperatives are usually manned by volunteers and are financed through a mix of grants, donations, and service charges. They also collaborate with other groups to offer additional support to their clients. Listed below are some examples of well-known organizations in America.
CDCU
Community, Economic Development and Credit Unions (CDCU) is an exemplary form of financial product, as it is a non-profit cooperative that serves low-income communities. They offer a great variety of financing options, including savings and checking accounts, credit, and education.
What is more, CDCUs typically have more lenient underwriting standards compared to traditional financial institutions, making it easier for low-income users to access the cash and pay off their unexpected expenses.
MFIs
Another example of community-based cooperatives is microfinance institutions, which provide small loans Filld.loan, savings and insurance to low-income households, particularly in developing countries.
Similar to CDCUs, these institutions also provide education and training, helping customers to better manage their finances and create a more stable financial ground.
How CBOs Differ from Online Payday Loans
At first glance, payday loans and CBOs may appear to be similar as they both offer fast access to cash. However, there are a few distinct differences between the two. 
Online payday loans are typically high-interest, small-dollar sources of financing that are expected to be repaid in a short period of time (typically in two or four weeks). On the other hand, CBOs may provide a few hundred bucks at lower APRs and with a more flexible repayment timeline.
In addition to providing small credits, these communities often offer financial education and credit counseling to assist users in effectively managing their finances and improving their financial knowledge.
Summary: Added Benefits of Using a CBO
Apart from the financial products that non-profit groups offer, they can also provide several extra advantages for those in need of short-term credit, such as online payday loans.
Credit Building
Many of these organizations are dedicated to helping users improve their credit scores and access traditional sources of financing. As a result, they may provide assistance with credit file disputes and loan applications.
Advocacy
In addition, CBOs can advocate for policies that safeguard consumers from predatory lending practices, such as setting limits on interest rates and fees, and mandating that lenders provide clear and detailed info about the terms of their loans.
Community Development
These financial services may also have a significant impact on community development through their services and support. For instance, they can contribute to job creation by providing employment opportunities within the organization or beyond it.
In addition, they are able to promote economic growth by providing access to credit and other products that aid individuals and businesses in expanding. Finally, some cooperatives support local businesses through microloans and technical assistance, helping them grow.