40 Best Survival Blogs in 2021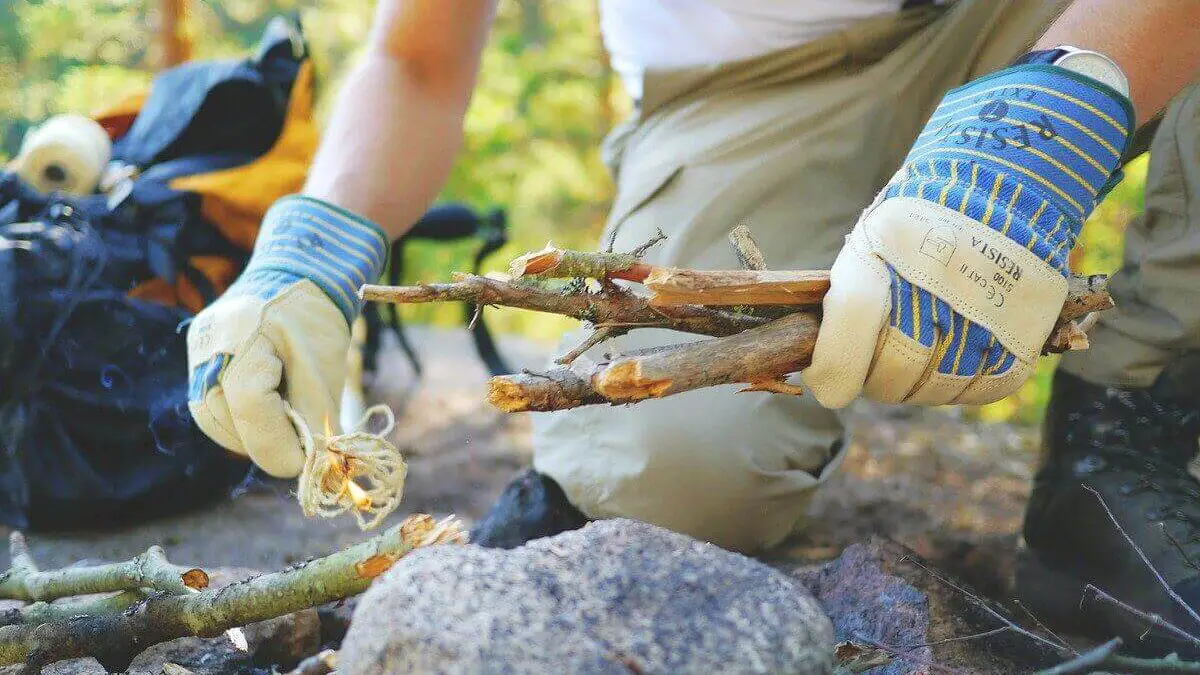 We should spend some time outdoors every once in a while to refresh ourselves. Not only it is very refreshing but this way you can get a chance to take a break from the hustle-bustle of the city life and hectic work routines!
If you are reading this blog, you are probably one of those people who love adventure! However, before you head out, you must do your research well! You will be able to have the most fun if you know all the information about where you are going and what kind of resources you need to get to your destination.
There are many places to find information about survival, such as survival blogs! However, if you want to start your survival blog, then you can use the online blog name generators for that.
What Is Survival Blog?
Survival blogs contain all the information that you need about preparing yourself for your next outdoor adventure. No matter what the situation is and how short the time is for preparation, you can always refer to the best survival blog on the internet to gain all the skills needed to survive in nature.
Are you are an outdoors enthusiast who likes to read survival-related topics? Then the survival blog niche is terrific for you!
The following things are discussed in detail in survival blogs on the internet:
1. Water purification
2. Safety measures
3. Storage of food
4. Fuel supplies and energy resources
5. Other necessary survival skills
List of 40 Amazing Survival Blogs for Preppers
This survival blog is by Daisy Luther. She has described all her nature and survival-related experiences in this blog. Her goal is to share beneficial information and advice to the people who read her blog.
Survival Cache is providing survival-related services to its readers around the world. You will find all the relevant information and survival Strategies and the survival weapons that you need to make yourself prepared in nature on this blog.
On this blog, you will find a community of people who are interested in survival in nature and want to be a part of something great on the internet through survival blogging.
This survival blog is the wikiHow of Survival tactics that you will find on the internet. They have the best "how-to" articles related to survival in nature and guidance for the preparation of Survival gear. Their goal is to prepare, survive, and thrive!
Prepper Website is the website that you should run to if you are interested in survival blogs and articles related to it! They also have podcasts on their website that you can watch to gain more information about preparing yourself and live a free life in nature.
If you look forward to becoming more self-reliant when you are out there in nature, then you should check out OFFGRID Survival. They will teach you how to survive in a harsh situation and prepare yourself.
Do you crave the wildlife? Find anything to read about survival and prepare yourself to survive in nature then. The Prepared Survivalist is the place for you! If you are a beginner who does not know survival, then you can become an expert through this survival blog.
If you want to find out more information about the irresponsible behavior of the people in survival, then you can check out the articles of Bunker Basics in this regard. They also conduct interviews with the people in their community.
In this blog, you can find out more information about emergency survival and preparing yourself for the nature adventure is out there. If you want to learn more about the practical aspects of survival, then this is the right place for you!
It is your complete and comprehensive resource guide regarding the risk analysis of survival in nature. They offer an excellent guide to prepare yourself and which survival gear you should purchase next for your adventures.
If you are an outdoor enthusiast and looking forward to finding out information about security and backup fuel supplies, then this is the place for you! This blog contains all the guides and reviews.
If you want a practical guide about staying prepared when you are in nature, then this is going to be your excellent guide about sustainable living and an urban survival blog.
It is your one-stop solution if you are looking for preparing solutions to survive in nature. From water purification to backup fuel supplies will get all information here.
This blog has been available on the internet for many years now. The main goal of this survival blog is to bring back all the survival skills and techniques for the campers out there!
It is the weekly email newsletter that you can subscribe to if you want studies about living and of a grid lifestyle. Is completely different from the survival guides of mainstream media
If you check out this survival blog, then you will be empowered enough to develop a skill set to survive in the harsh environment of nature. It is your one-stop survival blog on the internet.
After reading the survivor below, you will be able to feel much more self-reliant that you can put food on the table even if you are in an outdoors environment of nature.
If you want to be prepared in case of any disaster is related to your outdoor adventures, then this is the place for you. You can prepare yourself and learn about survival skills.
This blog will equip you enough with all the information so that you can protect yourself and your family and your next outdoor adventure in nature!
This website is equipped with all the knowledge of the preparation of the tools and equipment so that you can save yourself and your family from a disaster situation.
If you are a beginner, then this is the perfect survival blog for you on the internet. You can find emergency survival preparation kids on this website easily.
On the survival below, you will find high-quality information and articles about preparation for your outdoor enthusiast's nature. You can learn patience and self-reliance from here!
Survival Frog is the biggest source of information about survival products on the internet. If you are curious about protecting your family with complete survival gear, then this is the place for you!
This website is all about collecting emergency supplies and knowing how to use them in a disastrous situation.
It is a survival blog that was started by a group of friends and family to help people out there!
You can find all the knowledge about being prepared in advance for survival over here.
The survival blog was launched ten years ago. Now, this blog is a huge success and contains all the advice and information about survival.
This blog contains all the information about the developing economy and the impact it has on middle-class people. It further includes knowledge about becoming a prepper.
This blog was created for those people who want to be more self-reliant when it comes to survival in the apartments of big cities. You can learn how to have more control over your apartment through this blog.
The survival blog has all the topics related to survival in an economic collapse and other similar types of situations. Head over to this website right now to find out more information about gardening as well.
The Prepper Journal blog contains numerous self-reliance and defense topics for its readers. If you are a reader of this journal article, then you can protect yourself in any disastrous situation.
If you are a fan of self-defense and survival, then this is the place for you!
It is one of the oldest surviving blogs for highly experienced nature enthusiasts.
This blog focuses on survival in the wilderness and survival gear.
The survival blog is going to teach you how to become more self-reliant in a disaster situation.
The survival blog contains information about surviving upcoming apocalypses.
You will find all the information about survival from an expert's perspective on this blog.
This blog contains information about developing a skill that is related to survival.
It contains information about food storage and frugal living in disaster situations.
This survival blog contains practical advice about natural remedies and survival during difficult situations.
Final Words
Suppose you are an outdoor enthusiast who is looking forward to enhancing their survival skills and techniques. In that case, you can find out information from the above-mentioned blogs. These 40 blogs are the cream of the crop for outdoor enthusiasts!
Top 7 Pop-By Gift Ideas for Real Estate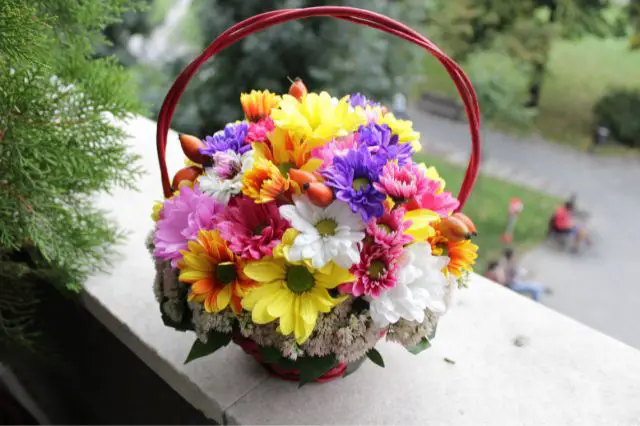 What's the best way to connect with your clients? Presenting your valued customers with pop-by gifts as a token of appreciation is a way to retain them. Pop-by gifts are also an effective form of real estate marketing, making them remember you most casually. It is a way to retain your past or present clients and generate qualified leads or referrals.
Typically, you will be sending a gift card, but along with the card, a small token gift is always appreciated by most clients. Your agent usually gives pop-by gifts by visiting the clients, but you can also surprise them by posting them.
Here are some pop-by gift ideas for real estate clients.
Bouquets or Flower Baskets
What's more refreshing than the beauty of flowers? Your clients will love the flower baskets and your real estate business card arriving at the doorstep. This may seem ordinary, but a flower basket works in every way and makes way to everyone's heart. Tip: Ask your agent to deliver it personally, making it more effective.
Baked or Hand-Made Cookies
A jar of baked cookies is everyone's favorite and one of the most preferred gift options for your real estate clients. You can also send it to your present client with whom you just closed a deal to symbolize a thank-you gift.
Coffee Kits
No one can ignore the aroma of coffee and gifts full of coffee. You can send coffee kits to your special clients who are valuable customers in your real estate business. There are various options, including coffee cookies, powders, coffee beans, and coffee-flavored chocolates. Your clients will surely appreciate this unforgettable gift basket, and it will also create an impact on them.
Summer Gifts Basket
You can also try gifting summer-themed gift baskets to your customers, which they will love. You can include items such as summer fruits, wine bottles, candy, and much more. A box filled with summer accessories is absolute love.
The Magic of Sweets
When surprising your real estate clients, the most preferred option is gifting them some sweets. It can never go wrong, and you can include sweets in trends, like candy apples, donuts, and honey jars. Tip: provide a sweet message along with your business card.
Hand Lotion and Sanitizer
Gifting hygiene products is a new norm after the pandemic. You can give your clients hand sanitizer, lotions, or soap collections and present them in a gifting box. For instance, you might match it with holiday-themed hand soaps in place of a standard hand soap bottle. Alternatively, you can provide a hand lotion, a soap bar, hand sanitizer, or a comparable item.
Customized Gifts
One of the most used pop-by gift ideas in real estate is customized gifts according to each client, and it goes a long way and leaves the maximum impression on them. Gifting customized products make your clients feel special and like they like to keep them as a token of appreciation. You can include customized wine bottles, magnetic photo frames, potted plants, and candles. Giving a personal touch to your gifts is a new way of gifting, and you can consider it.
Conclusion
Pop-by presents are an excellent method to keep in touch with your previous clients and ensure they will always consider you their first choice for all their real estate requirements. They will undoubtedly be touched by your considerate visit to their home to present a small gift, and it will demonstrate to them how much you cherish your connections with your customers.
7 Effective Ways to Protect Your Credit Card Information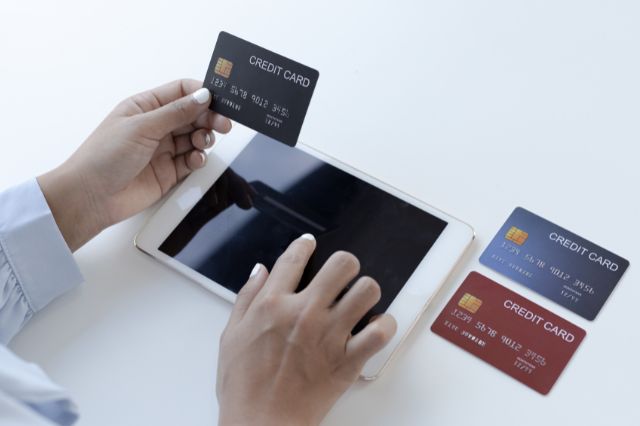 While credit cards are becoming popular rapidly, there is also a surge in credit card scams. According to the reports, In the last three months of 2019, credit card scams cost 19.7 crores, and the number of fraud cases was 6,117, which is pretty high!
Since online platforms are taking over, knowing and understanding that your information is always at risk is imperative. Especially when you are frequently using that information on different online platforms, there are high chances of them being stolen. There are chances of extreme monetary loss due to these kinds of scams.
Here are seven ways to protect your card information!
1. Do not share your credit card information with anyone
A credit card contains a unique number, the cardholder's name, the expiry date, and a CVV. This information is required to complete a transaction using the best credit card in India. Do not share these details, especially CVV, with anyone. This is one of the basic yet essential steps of keeping your card safe.
2. Do not click on unauthorised website links or any other suspicious links
Receiving random links on social media sites has become a common occurrence recently. These links are clickbait to lure people into falling for the scammers. Generally, these links have catchy captions that grab attention quickly, and you might click on them out of curiosity. They allow scammers to access your information without your knowledge and commit scams. Also, many random websites ask for debit card or credit card information to access them, and scammers can easily steal your information. Remember not to share any card information on these sites.
3. Do not share any OTP with anyone
A One-Time Password, also known as an OTP, is a secret pin that comes to your registered mobile number after you put the information on any website for the transaction. This pin is required to complete any transaction, so if you received an OTP you have not requested, do not share that with anyone. There are many instances where the scammers ask for OTP over call, do not be gullible and share such information with them. Generally, scammers cannot process any transaction without an OTP.
4. Create Pins that are hard to crack
Do not create pins that are easy to guess. Use at least one capital letter, small letter, number, and special character. Do not use similar pins for all cards. Also, avoid using special dates like birthdays as your pin, which are easy to guess. This will help you to stay safe.
5. Keep changing your PIN frequently
Your pin is the simple and best way to secure your card. ATM PIN is a secret number that only you should know. No one can access your card without that pin, so keep changing your pin at least once a month to stay safe. Keeping the same pin for a long time can risk your privacy.
6. Identify Secured networks before making a payment
One way of identifying a secured network is that the website starts with "HTTPS" instead of "HTTP." This "s" in "HTTPS" signifies security. Also, the URL section will show as locked, and a little locked sign will appear at the beginning of the URL. This is one of the most common ways to identify a secured website.
Watch carefully before using your credit card on random websites. These websites are encrypted, so the data you enter remains protected through encryption and is hard to crack. Hackers can get your data for any monetary scam if the website is not encrypted.
7. Regularly check bank statements and update immediately in case of any dispute
Generally, we tend to ignore the statements sent by the banks. However, they are essential since they contain every little transaction detail. Check the bank statements carefully to notice if there is any suspicious transaction that happened that you are not aware of. The scammers can be clever, and these statements would be the best way to understand whether your credit card data is being used fraudulently.
In case of any dispute, contact the authorities immediately. Do not delay if you notice any discrepancy in your expenditure statement. Banks tend to help in such cases and reverse the payment.
Credit cards are convenient and easy for online transactions, and you must apply for the best credit cards in India as they would provide better support. However, stay alert and keep yourself updated about the scams.
You can easily avoid these by being slightly more careful.
How to Choose the Right Sports Betting App for You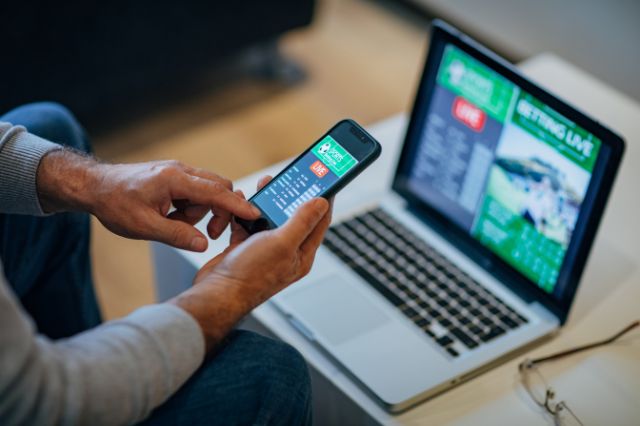 Are you wanting to get involved in sports betting? These days the first place someone might go to start betting would be online or even with a betting app. Getting involved is very simple, but of course, with so much choice can often come hard decisions. You could spend hours scrolling through google and the app store for different options but how do you actually know which one is the right one? If you need a bit of help, researching is the best place to start. This article will help you choose the sports betting app which is right for you.
Ask Around
If you have some friends or family members that are interested in sports betting, then you should be sure to ask them the different apps that they use. These recommendations will mean a lot as you are getting them from a reliable source. Not only that but if you log on to the app and you struggle with knowing exactly what it is you need to do in order to browse and place bets, you know who you can turn to and ask for more information.
Read Reviews
If you don't have any friends or family that use sports betting apps then the next best option is to have a look at the different reviews that are being left by people online. People online will tend to say exactly what they think and as such, you know if there are negative opinions of apps then you will find them. Not only this but you can see specifically what a certain person doesn't like about an app and assess whether or not this would be a deal breaker for you.
Be Sure the Site Offers What You Want
When it comes to looking at different websites, you should be sure that you have a clear image of what you want in your head, making it a lot more straightforward for you to work out whether or not the site you're considering is right for you. This means if you want a sports betting site with good offers then look out for sites with free sports picks, if you want to place bets on more unusual sports then head over to a bookmakers, all of this is going to make it a lot more straightforward for you to decide how to move forward.
Do a Trial Run
You aren't committed to whatever app you decide to use so why not give it a week for a trial run? In doing this, you can work out whether or not the app is right for you or whether you think it would be best to try out something different.
Conclusion
If you are considering getting into the world of sports betting, then you might currently find yourself a bit overwhelmed with choosing the website that is right for you. This is totally normal and as such, if you want some help with making the right decision then be sure to refer to the above.