Radical Acceptance: Embracing Your Life with the Deepest of Heart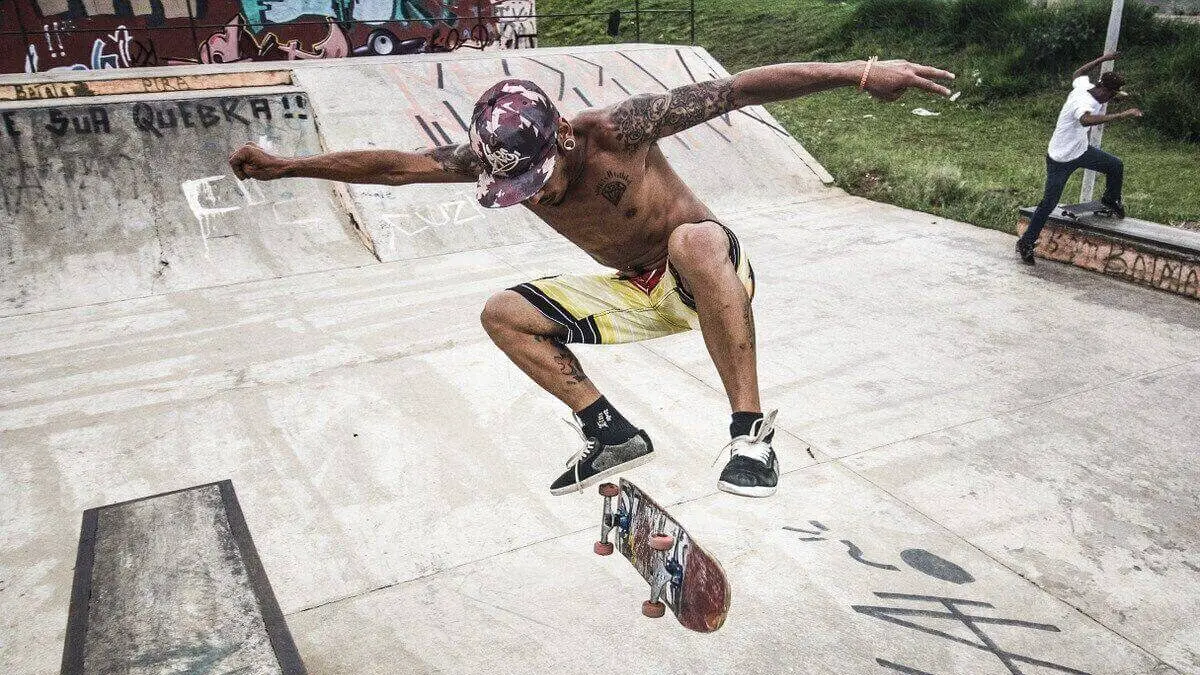 Do you know how crucial radical acceptance is?
Every day is a new experience and lesson. The rapidly evolving world has put many individuals in the realm of uncertainty and anxiety. Don't be afraid if circumstances are not favoring you. Consider every obstacle an opportunity and accept what you cannot alter.
Be realistic and accept the truth that sometimes even with all your efforts, you cannot change reality. Face it to avoid the pain of denial.
Definition of Radical Acceptance
Marcha Linehan coined the term radical acceptance. It is a skill taught in Dialectical Behavioral therapy to completely acknowledge the facts with your mind, body and soul. There are many myths and misconceptions about it. Acknowledgment implies accepting what happened, but acceptance is nowhere akin to approval.
Endorsing reality does not mean that you have approved things and are ok with them because you cannot change them.
Radical acceptance is a therapy to heal our ailments and eliminate stress from our lives. It encourages us to live with realities of life without ranting about it being unfair to us.
It makes you live happily without questions, blames, or push backs. It makes you move forward. It is all about reducing pains, practicing forgiveness and knowing that suffering is optional. It aims at moving on instead of clinging to the past.
If you want to get your hands on radical acceptance therapy, you must:
Get comfortable with yourself instead of wasting time thinking about what you want or wanted to be
Accept that you cannot take control of everything
Analyze yourself and your life without being judgmental
Live in present
What is Radical Acceptance NOT?
It is necessary to differentiate between what radical acceptance is and what it is not. It is not about giving up and approving injustices and sufferings.
It is about comprehending that pain and trials are part of life. It is about creating harmony and knowing that you cannot handle everything. Sometimes you may be hit with bad luck and there is no choice except practicing radical self-acceptance.
These tips can help you in exercising the deepest acceptance.
Be mindful about your considerations and sentiments
Look for the good in everything. Be optimistic
Don't make quick judgments
Consult a counselor or therapist
Why Should You Use Radical Acceptance?
If you want to make yourself settle at peace, you need to stop contesting the realities. Set yourself free.
Trust me, folks, if you want to feel better or focus your energies on avoiding suffering, practice radical self-acceptance.
In case the much-awaited meetup plan is canceled at the last moment, do not be disappointed. Accept and move on. It is important to cope up with sudden cancellations or adverse situations like losing your loved ones.
Acknowledging realities will prepare you to face adversities with patience. Start with accepting sudden changes in already set plans or bearing the heavy traffic and notice that these all are making you ready to embrace more difficult situations bravely.
How Do You Practice Radical Acceptance: 10 Steps from DBT
1. Accept the things as they are
Don't encounter reality. Make a behavioral choice to respond to things and see its effect on your feelings and thoughts. It will also impact your actions and alter your response to distressing events. You will look for more choices than lamenting on the existing and unfavorable options.
2. Analyze what is in your control and what is not
Identify and acknowledge the truths. Utilize your energies for the things that are under your control, such as affecting necessary changes, following a self-care routine and using social support.
Do not waste time for the unattainable things.
3. Incline into fear
It does not imply letting your fears haunt you, but it means to consider the attached sensations. To explore with curiosity such as asking yourself:
"What is happening to me?"
You can feel trembling, squeezing or jitteriness.
4. Be compassionate
Hold yourself with kindness. If somebody feels our torments and asks about our feelings or hugs us to make us comfortable in painful moments.
Compassion can make hardships easy to handle. We can't escape the bitter realities. It is advisable to be kind to hold onto happiness and alleviate afflictions.
Replace your anger with compassion.
5. Inspect your thoughts
Watch your contemplations and let them go. Make yourself familiarized with all experiences even if some of them are painful.
Comfort yourself with kind words to boost your confidence. "I love being myself."
"I am always there for me."
Practice this skill of loving yourself and often shower yourself with caring words to uplift your spirits.
Believe in the goodness and reality of you. Practicing self-talk, mindfulness and relaxation techniques like deep breathing, visual imagery and progressive muscle relaxation can help you a lot.
6. Use Coping Skills
Self-help strategies such as inverse activity, adapting ahead, unwinding behaviors, or preparing a pro/con list will help you face realities as they are. Imagine what would have happened if you acknowledged the facts and then proactively engaged.
Review behaviors and make necessary amendments so that your feelings will soon learn to let go of misery, bitterness, shame, or anger.
Believe you, my friends, once you start employing self-acceptance skills, you will surely make your life easier, calm and more enjoyable.
7. Welcome all emotions
 Allow disappointments, rejection, or sadness to emerge in you. Radical acceptance is a process to deal with every type of emotion at different moments, especially when things are not going in your favor. 
This will allow you to establish control to add peace and satisfaction even in living a life devoid of ideal circumstances. Happiness is not a long-term condition. We have to face multiple feelings from anxiety to depression or excitement to dismay; practice accepting emotions to see the transformation.
8. Develop a head-on approach
Live with reality, no matter how harsh it is. Embrace all experiences and problems. Sometimes we all encounter unsolvable issues. Do not be dejected. Know your limitations and be comfortable with them.
"I can deal with it."
"Situation is tough but I am tougher than it."
Indulge in some relaxing activities and travel on the path of acceptance. It is not always necessary to take control of things in your hand. You can live with problems as nothing lasts forever.
9. Do not battle reality
There is no use of locking horns with facts. We have to acknowledge them. As soon as we accept them, we create peace for ourselves.
Accepting things does not mean resignation, but it is a useful way to go with the flow while knowing that you cannot be in charge of everything. Acknowledgment does not mean resignation; rather it is the most powerful skill to encounter all unwanted feelings and to avoid suffering.
10. Write plus and minuses
If you are living in a state of denial, note down all advantages and disadvantages of it. This will help you methodically analyze yourself and your life with all its goods and bads.
Refusal only enhances suffering, pain, anger, discomfort and all the associated negative emotions. Instead of saying 'NO', just say yes to life with its beauty, pain and realities.
Why is Radical Acceptance Important?
It is the way to say yes to life with all its happiness, miseries and twists. Acceptance is significantly hard as it demands us to live with pains, disappointments, loss and negativity while staying focused and optimistic.
When we strive to harness the situations where making changes is nearly impossible, it can make us suffer. We have to admit that life is not a bed of roses. It is ok if you hate all that is happening around you or with you. By employing radical acceptance you can gently respond to troublesome feelings with conscientiousness. It will ensure profound calmness of heart and mind.
Radical Acceptance Quotes to Help You Move Forward
The words of successful people hold great power to influence our decisions and lives. These shared quotes aim at encouraging you to follow the footsteps of legends to travel on the path of reality acceptance.
Imperfection is not our personal problem – it is a natural part of existing. –Tara Brach
The first step in this process of mindfulness is radical self-acceptance. –Stephen Batchelor
When I accept myself just as I am, I am freed from the burden of needing you to accept me.
Your power is your radical self. Find it. –Aya Chebbi
The privilege of lifetime is being who you are. –Joseph Cambell
Respond to every call that excites your spirit. –Rumi
Every negative experience holds the seed of transformation. –Alan Cohen
Belonging starts with self-acceptance. –Brene Brown
Self-acceptance is not the opposite of personal growth. It's the key.
You are imperfect permanently and inevitably flawed. And you are beautiful. –Amy Bloom
… the three things I cannot change are the past, the truth, and you. –Anne Lamott
Bottom Line
Radical acceptance is about concentrating on what we can control and what we cannot. It liberates all the negative thoughts and energies that we generally waste to battle reality.
It enables us to deal with different situations and watch out for ourselves effectively. It is the leading step towards healing and letting go of things. Without further ado, let's embark the journey to improve life quality and get rid of unnecessary agony.
5 Types of Old Media That Can Be Digitized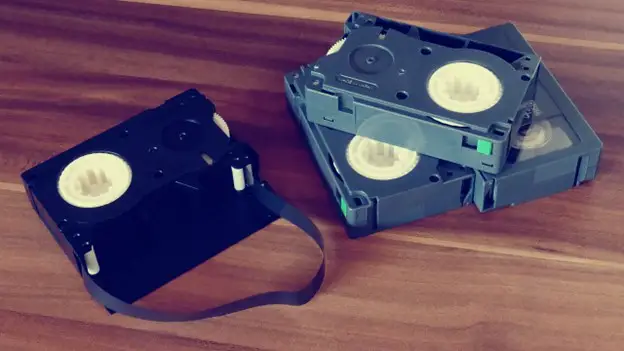 In the digital age, communication has taken on a whole new form. With the advent of the internet, mobile technologies, and social media, we are constantly exposed to new forms of media.
Moreover, we get emotionally invested in the content we consume, which means that our lives are significantly influenced by it.
But, there is an entire world of content that is slowly being forgotten and left behind – old media. Physical media such as VHS tapes, cassette tapes, and vinyl records are stored on outdated devices and are not as accessible as digital content.
In addition, these formats are more prone to decay, making them even more difficult to access. With new media quickly taking over, old media is slowly fading away. It's up to us to preserve and honor this content before it's lost for good.
1. Vinyl Records
You probably have one person in your family or circle of friends who swear that vinyl records are the best way to enjoy audio content. They are religious about storing their records in optimal conditions and cleaning their turntable, and they'll hiss at anyone listening to music on their phones or other digital devices.
Now, all jokes aside, listening to a vinyl record can be an extremely pleasant experience. Plus, there is some truth to the idea of superior audio quality, but most well-executed digital recordings can achieve and surpass that level. Moreover, a digital recording is more portable and can be more easily manipulated.
Plus, vinyl records are quite sensitive and can easily get scratched or warped (due to heat exposure). So, if you have any unique audio content you want to save, it's best to convert it to digital.
How to Digitize Vinyl Records?
With the right tools (especially if you already own a turntable), you can digitize your vinyl records at home. However, keep in mind that this is a time-consuming task. If you want fast and high-quality results, it's best to hire a professional service.
2. Film Reels
Before VHS, people had to make do with film reels whenever they wanted to watch a movie or shoot one of their own. Of course, not everyone could afford such privileges, so we don't have much footage from back then.
However, as the history of home movie entertainment unfolded and people's interest in movies started to increase, film reels became more affordable and easier to have in the home. Still, the medium is sensitive to the passage of time, so if you have such treasure lying around, you should hurry up and have it digitized.
How to Digitize Film Reels?
You can convert your film reels into digital at home, but it's a difficult and challenging task. To get high-quality results, it's best to find a specialized service that converts film to digital. This way, you'll have your precious footage in digital format in no time.
3. Cassette Tapes
If you know why a pencil/pen and a cassette tape go together, you probably spent your childhood and adolescence making mix tapes and hunting down your favorite songs on the radio.
Cassette tapes are a blast from the past for most Millennials and Baby Boomers out there, but this doesn't mean younger people don't find them intriguing. Plus, if you inherit a box of cassette tapes from your grandparents or parents, it's a nice way to connect with their younger versions.
How to Digitize Cassette Tapes?
If the tape is not damaged and you have the right tools (like a cassette player), you can turn this into a fun DIY project. However, if you have lots of tapes and you're not sure about their state, it's best to find a professional service for this.
4. VHS Tapes
The VHS tape revolutionized the media industry by making audio and video content more manageable and approachable. If you had a VHS recorder and tapes, you could record your favorite show, rent a movie, and even make your own home films at a fraction of the cost.
Given its popularity and moment in time, most of us still have VHS tapes with dear family moments like weddings, birthdays, and other events. However, prolonged use and improper storage conditions can damage the tape, so why not save your precious memories now?
How to Digitize VHS Tapes?
Converting a VHS tape to digital is something you can easily do at home with a converter, a computer, and the right software. Of course, you can also find a specialized service to do the job.
5. Photographs
Do you have an old picture of your grandparents or parents that you want to be saved from the clutches of time? Or maybe you have your grandmothers' wedding album, and you want to digitize the photos and turn them into a nice digital presentation for her birthday.
How to Digitize Old Photographs?
Restoring old photos and turning them to digital is a great small business idea, so it's easy to find such services close to your location. But you can do this at home as well.
Depending on the tools at your disposal, you can either use a scanner or a digital camera to take a picture of the old photo. Once you have the photo in digital format, you can upload it to photo editing software and play with the settings to improve its appearance.
In Summary
If your precious memories are stored on old media devices, now is the best time to act and turn the content digital. As time goes by, old media devices will decay, and your memories will be lost for good!
The Best Bets to Place on Major League Baseball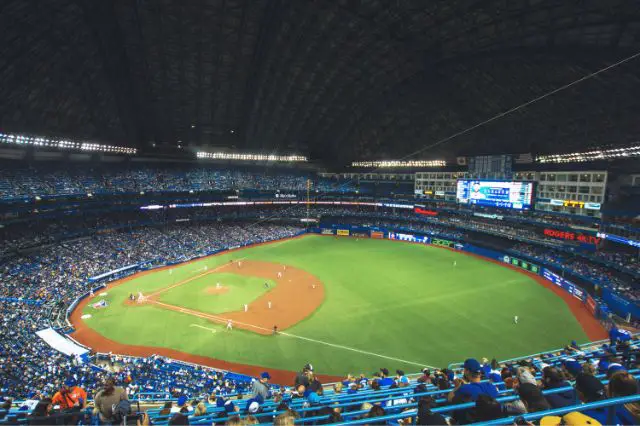 The decision by the Supreme Court for states to be able to legalize sports betting was a monumental one. At present, 36 states have given the nod for punters to start betting on sports in some form, and another three could get in on the action in the course of 2023. Some states offer sports bettors more freedoms, whereas others are more restrictive. Depending on the state, it's possible to bet at a betting shop, in a casino or on a mobile phone, or all three.
One sports event you might consider laying money down on is a baseball game. Below is a look at some of the different bets you can place on a baseball match, plus a consideration of the pros and cons of each.
Moneyline bets
A moneyline bet is the simplest type of bet and involves betting on the team you think will win. It doesn't matter whether your team wins by 100 runs or by 1. All that matters is that they win. If they win, you win. How much you win depends on whether the team you're betting on is the favorite or the underdog, which you can find out by checking the baseball odds.
The advantage of moneyline betting being so straightforward also proves to be a key disadvantage. Moneyline bets aren't good for winning lots for money because they're the easiest type of bet to make.
Totals bets
These bets are also commonly referred to as "Overs and unders" bets and are likewise simple bets, only this time you're betting on the total number of runs scored in the game. The sportsbooks will predict that the teams will score in total a certain amount of runs. All you have to do is bet whether the actual amount will be higher (an overs bet) or lower (an unders bet).
The ease of totals betting is one of the big pros of this type of bet. You also have a fifty-fifty chance of winning, so the odds aren't heavily stacked against you, and if you have a classic matchup, there's a big certainty of the under. You can also bet on specific segments of the game, such as the first five innings, halves, quarters or the entire game.
Totals betting does have its disadvantages, however. One is that sportsbooks want equal betting on both sides and will move the betting lines around to ensure this. You should also be wary of the potential for extra innings. Some sportsbooks will include extra innings, whereas other won't, so check how extra innings would affect the outcome of your bet.
Run line bets
Run line bets are like spread bets, only they have a fixed spread and the money paid out beside the number is what changes. The sportsbooks will set a run line, which is the number above or below which a team has to win or lose a game, depending on how you've bet.
One of the best advantages of run line betting is that if you think a team will win by a significant amount, you can earn a big payout. If, however, you think the underdog is a better bet, you won't win as much because it's a safer bet, whereas if you were making a moneyline bet, the underdog would win you more money because it's a riskier bet.
Reverse run line bet
This is a bet in which the favorite and the underdog are flipped for the wager. As a result, the payouts become massively different. If a favorite had to win by 1.5 runs in a standard line bet, now they have to lose by fewer than that number; and the underdog would have to win by more than that amount, rather than lose.
If you think the underdog is going to pull something extraordinary out of the bag, a reverse run line bet is the one to choose, and if the underdog does come up trumps for you, you'll receive a handsome payout.
Futures bets
A futures bet is a bet on something that is going to happen and isn't decided by one game. The most common of these is a bet on who will win the World Series. You can place a futures bet at any time: before the season, during the pre-season, during the regular season or even during the playoffs.
These types of bets are fun and pay out well if you bet correctly. You can also hedge if things aren't looking good for your bet. The cons of such bets are that it's hard to make predictions and that the betting lines move a lot.
Major League Baseball always provides excitement. The bets above can add even more to your enjoyment of an MLB game. Why not give them one of a try and see how you do?
Jump Jockeys to Follow at Cheltenham Festival 2023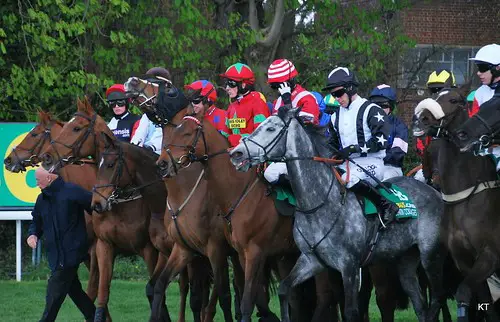 It is once again time for those brave souls of the jump jockey world to grab their boots and helmets and make their way to the home of British racing for the Cheltenham Festival. The Cheltenham Festival is the biggest meeting in jumps racing, with 28 races across four days featuring the best trainers, jockeys, and horses in the sport.
Top Jockeys to Follow in 2023
Making it to the top table of the sport can be a long and winding road for jockeys. The chance to ride at the Cheltenham Festival is the ultimate goal and the jockeys mentioned below will be lucky enough to be riding some of the popular Cheltenham 2023 bets, including 6/4 Gold Cup favorite, Galopin Des Champs.
Paul Townend
Paul Townend is the champion Irish Jump jockey and has the envious position of stable jockey to the all-conquering trainer, Willie Mullins. Townend will be many people's idea of the best Cheltenham Festival top jockey bet, and he currently heads the market at odds of 2/5.
Twice crowned Leading Rider at the Festival, Townend now has 22 Cheltenham wins to his name, and has a CV chock full of wins in the most prestigious races in the sport.
Nico de Boinville
SHISHKIN IS BACK! 🔥

Are we looking at the Ryanair winner? ✈️ pic.twitter.com/b3bQ9QmrVm

— Lucas Coppin (@Lucas_Coppin) February 18, 2023
Britain's go-to jockey for the big races, Nico de Boinville has partnered with some of the greatest horses to ever grace the hallowed turf at Cheltenham. Thanks to his association with the legendary trainer, Nicky Henderson, de Boinville has 15 festival wins to his name and was crowned Leading Rider in 2019.
The Englishman is booked to ride a strong team of horses for Henderson again in 2023, with the likes of the rejuvenated Shiskin, Arkle Chase hopeful, Jonbon, and Champion Hurdle favorite, Constitution Hill, all ready to run big races.
Another big festival may be in store for the three-time Champion Chase winner.
Rachael Blackmore
Now one of the most recognizable faces in jump racing, Rachael Blackmore has broken down many barriers and created history on many occasions in the last few years. She is the only woman ever to have won the Aintree Grand National, and in 2021 she became the first lady rider to win a Champion Hurdle, as well as the first to be crowned Leading Rider at the Cheltenham Festival.
12 months later, Blackmore would again create history by becoming the first woman to ride the winner of the prestigious Cheltenham Gold Cup. Although she may not have the same quality of rides for this year's festival, it would be strange if she were not to reach the winner's enclosure at least once.
Townend, de Boinville, and Blackmore are just three of the top jockeys that you can expect to see at the Cheltenham Festival in 2023. The majority of races on offer throughout the week are likely to go their way, but other talented riders such as Danny Mullins, Davy Russell, and Mark Walsh, will also be hoping for their own piece of the pie.