Smart Clothes Wear for 2023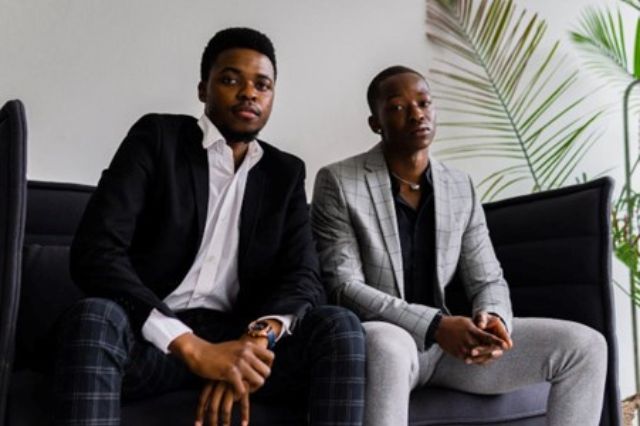 A few key pieces can make your wardrobe pop, and some simple considerations will make sure that you look great without breaking the bank.
You might need to improve your smart wear wardrobe to suit going back into the office, or maybe you have a date night planned that might need something a little bit special.
If you're a lover of online casino games like roulette and blackjack and fancy enhancing your experience to a night at the casino, you will need a smart look, as will going to the theatre – and a little upgrade will even take you to a black tie event or a ball.
There are some key basics that you need to look into, but there are some other ideas that you might want to incorporate to make your look on point for 2023.
Key Trends for 2023
The looks for men and women incorporate some of the same things that we saw in 2022 – a trip back in time to the '90s and '00s.
Baggy is best, along with a grungy and Gothic style – think oversize jeans, cargo pants, lace, and black as central themes.
Purple is a big thing for 2023, especially lilac shades, as is big, cheerful holiday prints and florals.
Feminine style incorporates underwear as outerwear, lace and tassels with sheer layers and frothy feathers.
The more masculine look is bare chests under blazers, cut up cropped tops, and lots of sleeveless options.
Materials include double denim, luxurious silk, and leather.
Smart Casual Styling for Women
The best way to make smart casual look effortless is to focus on some key ideas.
A smart pair of trousers in your favorite fit are a great choice. You can stick to reliable black, or look for something in one of the 2023 colors – sunshine yellow, pastel lilac, or even some simple stripes.
Knits are always a favorite, and these can be slim fitting with asymmetric lines and layers – making it bang up to date with what is hot for 2023.
Details are a big thing for 2023 – tassels, lace, ruffles, bows, chains, and heart motifs are all big looks, and they are quite easy to adapt in a simple smart casual wardrobe.
Accessories can be simple yet luxurious – think gold and pearls with simple twist chains. Bags need to be big enough to carry the essentials, but with the details that make them relevant, like leather with chains, or added tassels.
A great finishing touch to a smart casual outfit is a trench coat – made from soft, touchable fabrics (rather than a rain mac or a leather one, of course).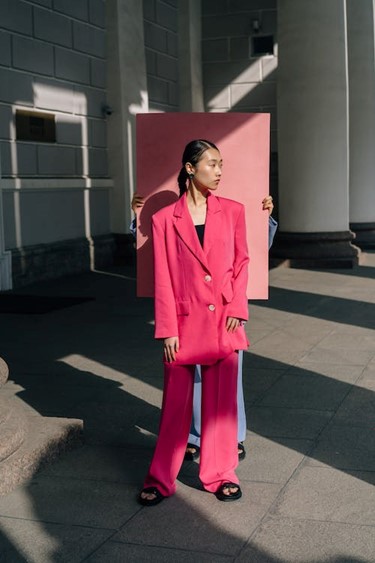 Smart Casual Styling for Men
It is more difficult for men to tread the fine line of smart casual, because the phrase means something different to everyone.
For some people, smart casual just means taking off your tie, whereas others will pair a blazer with some jeans and call it a good thing.
Some really simple staples that you should out together include a blazer – but one that is not tailored and fitted. You want to make sure that it is unstructured and less harsh, and you can use some of the best colorways in 2023 to make it up to the minute. Lilac, metallics, stripes, and luxury are all keywords to look for.
Slim fit chinos are something that can be dressed up or dressed down, worn with a pair of Oxfords for a more formal setting, or some minimalist trainers to be smart casual.
An Oxford shirt is a given, and you can let your personality shine in your choice of color and pattern. You can have stripes, pastels, or metallics.
Top Designers
When it comes to choosing where you are going to buy your statement pieces and your capsule wardrobe essentials, a lot will depend on your bank balance. The top designers will have designs straight from the catwalk that will make you the most fashion-forward person at any event – just choose something from the well-known names like Gucci, Versace, Prada and Balenciaga and you know you'll be getting the best in design, but with a hefty price.
There are other options though, if you want to get the best of the design world without having to sell a kidney – and that is through some of the more mid-priced designer houses. These include Lacoste, Ted Baker London, and Ralph Lauren. You might also want to look for some of the lesser known boutiques, because online designers can often offer better prices and better designs, made to be easier to wear on an everyday basis.
Focus on Sustainability
With the cycle of fashion behaving in a more predictable way than ever, it seems that the clothing worn back in the '90s and '00s is making a comeback – which means that you can find some really authentic pieces in thrift shops that are right on trend and are supporting the environment. Consider the way you are shopping for your key pieces to make sure that you are doing all you can to reduce waste – sustainability will always be fashionable!
Snapback Vs. Fitted Cap – Which is best for you?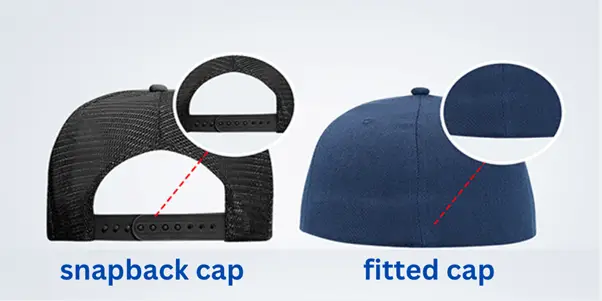 Caps have graced men's heads since as early as 3200 BC, designed to provide warmth with a visor to shade the eyes from sunlight. As human civilization progressed, so did their lifestyle choices, including attire and accessories like headgear.
The caps slowly became an intrinsic part of an individual's identity with multiple meanings, making them objects for sports, religious, and political symbolism. Originally designed as protective headgear, numerous adaptations of the original design resulted in up to 17 different types of caps worldwide. Among the 17 caps, two of the most popular caps for men that are considered to be the coolest headgear are the fitted and snapback caps. Both of these caps were originally designed for sports and outdoor activities. Over the years, each style began to enjoy its own identity, reflecting the game in sports, the team, a political party, and so on.
Even though caps have become a part of everyday life, there is still some confusion regarding the utility and reason for these similar-looking styles. So how do you decide which cap is best suited for you?
Let us solve this puzzle by discussing the snapback and fitted caps and how they are similar yet different.
Snapback vs Fitted Cap
Fitted Cap
The fitted cap comes in many different colours, sizes, and styles. A round, circular cap for the head that extends into a visor or bill to shade the upper half of the face.
The bills can be curved, soft bills, or flat in shape. Different brands routinely develop their unique version of the fitted cap, with sports teams remaining the most popular and celebrated choices and patrons of these caps. The biggest difference between the fitted and snapback caps for men is the back portion of the caps.
Fitted caps cannot be adjusted and have a snug fit as per the size of the wearer's head. They are manufactured in all the basic general sizes. The best part of these caps is that they are more conducive to customization for a cleaner, non-puckered crown.
The shining feature of fitted caps is the metallic sign or brand logo sewn on or stuck either on the side of the cap or above the bill. Fitted cap enthusiasts consider removing these metallic stickers a sacrilegious act, as their removal devalues the caps' value.
Fitted caps were popular in the 1990s, before the introduction of snapback caps.
Snapback Cap
Considered the coolest cap, snapback caps come in numerous styles, colours, and materials.
Stealing the show at the turn of the century in the 2000s by taking over the coveted popularity enjoyed by the fitted cap, the snapback soon became a hot favourite amongst the youth brigade and sports lovers.
One of the most significant distinctions between snapback and fitted caps for men is their adaptability due to the feature that allows the cap to be adjusted to fit all sizes of heads, making them easy to share by different age groups in the same household, from son to father to sister to grandfather.
The back of the cap has an opening where a rubber or plastic adjustable tape is fitted. All one has to do is fit the cap to their size with just a few snaps.
Women or men with long hair can stick out their ponytails from the hole or opening in the back, making the cap fit more comfortably without having to worry about the hairstyle or the ponytail getting in the way, as it would with a fitted cap.
Snapback caps have attained such popularity that their wearers range from small children to teenagers to adults, sportspersons, musicians, rock stars, politicians during their on-road shows, and anyone and everyone who enjoys wearing caps.
As with most trends and clothes, caps are also no longer an exclusive pleasure of men, as they are equally worn and enjoyed by all genders, especially women. Enter a stadium at a football, cricket, or baseball match, and the heads sporting a snapback cap equally belong to lovers of the game who are women.
Now that you know your caps, choose the one best suited for you—if you do not like sharing your cap with anyone else, then a fitted cap is definitely for you!
5 Ways to Dress with Chic Style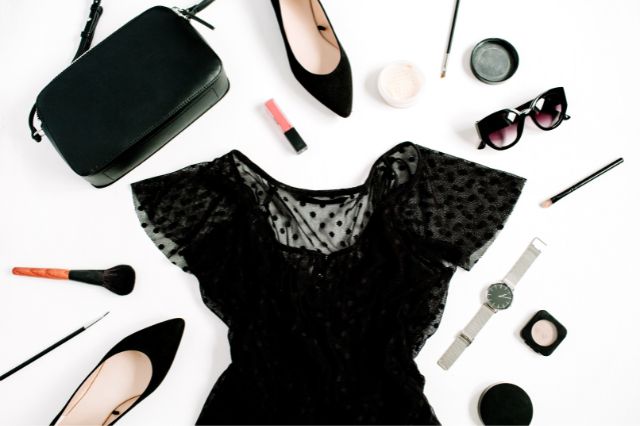 Becoming fashionable and having a chic style often comes down to having a well-thought-out wardrobe. You should curate a closet full of pieces you love and want to wear that will look fashionable. If you want to dress chicer, read on to learn five tips for what it is like to dress in a trendy style.
Timeless pieces
When you are shopping for clothes, the best way to find a chic style is to avoid fleeting fashion trends in favor of timeless pieces that will stay fashionable for a long time.
Chic style is often very classy and timeless with essential staple pieces such as a little black dress with built in bra and statement jackets. 
Clothes that fit
Part of looking good is feeling good, so you should always dress in clothes that fit you well and help you feel confident and comfortable. You should go through your clothes and organize your wardrobe into clothes that fit and feel good and those that don't.
Regularly go through clothes you do not often wear and make sure that they still fit and work with your personal style.
Find your style and stick to it
Fashion is constantly changing, and there are many styles you can test out when going for a chic look. The easiest way to pull off a personal style is to decide what you want to go for, such as colors, cuts, patterns, and wardrobe staples that fit with the look you want.
Once you decide what you want your style to look like, stick with that. Only buy clothes that fit into that personal style.
Know what you own
Putting together a seamless outfit is easiest when you know exactly what you are working with. You should see what you have in your closet and have an idea of what pieces you can use together to style a chic outfit.
Find the necessities in your closet and keep them in mind whenever you are looking for new clothes to ensure they will look good with what you already own.
Keep colors simple
The best way to ensure you can style multiple pieces together is to have simple colors for your wardrobe. Neutrals are a great way to go because they work well together and with most colors.
Sometimes you want more personality with a pop of color, so when you are looking for those items, try to pick two or three colors that work with your neutrals and look good together.
Every outfit you wear should have three or fewer primary colors. If you go overboard with too many colors, it makes the outfit look less chic and stylish.
Wrap up
Start with this guide if you want to become more of a fashionista with a chic style that will make all of your friends jealous. Keep your wardrobe consistent, and be picky with what you buy. Get ready for some great fashion Instagram posts when you follow these five tips for chic style.
Kids' Nail Art Ideas: 7 Creative and Colorful Baby Blue Designs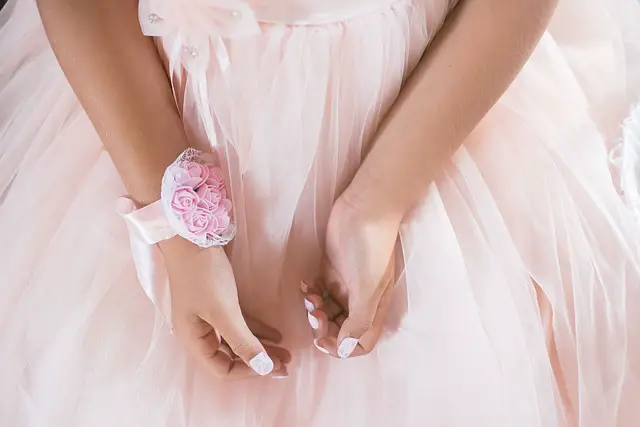 Fashionistas nowadays are fond of nail art designs. Nail art is popular among those who enjoy using vibrant colors or new, fashionable fashion trends.
Consequently, nail art trends are also getting popular among kids. You know how much little girls adore glitter, bright colors, and lovely sparkles. Social media may have contributed to millennial kids' desire to get their nails done.
So, now you know that fancy nail artworks are not just for adults. However, you can use toxic-free nail paints to create kid-friendly nail art. Their nails can be painted in vivid hues or eye-catching patterns to help them feel self-assured.
This post has rounded up some of the most colorful and creative nail designs to create using baby blue color.
1. Floral Nail Art
Everyone loves flowers, including adults and children. Flowers are nature's primary means of expressing joy. On children's nails, a floral pattern design looks terrific. So, you may create any lovely manicure design by adding flowers over a light-colored base coat of nail polish like blue. You could easily achieve a flowery pattern with its tiny leaves and create adorable nail art.
Apply a base coat, preferably a lighter color, like sky blue. Next, design flowers keeping two colors in mind. Use one deep pink in this instance to make a little circle. Apply the lighter shade once the pink is dry to create the remaining few petals, giving an appearance of light and shadow. Add two leaves at each flower's end by drawing them with dark and light green nail paint. Finally, apply a clear base coat once the nail design has dried to get a glossy finish.
You can get these colors from a reliable and reputed nail kit provider. Such brands have various colors to choose from, including baby blue nails. Moreover, such colors are kid–friendly and offer a long-lasting clean look.
2. Rainbow Nail Art
Children adore the rainbow that appears after a rainstorm. Those seven brilliant colors lift the child's soul. A fantastic way to explore colors is to incorporate them into nail art. Children wearing casual clothing stand out because of the rainbow's seven colors. You can create the cutest manicure design by adding some cloud motifs with faces. You can easily create this simple nail design by following a few simple steps.

Apply a light blue base layer of nail paint. Next, add rainbow strips in seven hues to your kid's middle and ring fingers. Include more fun on the ring finger. With white nail polish, make a cloud and give those cloud eyes with black nail paint and a grin with red nail polish. You can also make tiny clouds with other fingers as well.
3. Zebra Stripes Nail Art
The animal stripe pattern has always been a trendy fashion statement, and animal stripes are a perennial favorite for clothing and luggage. Animal-loving children cannot wait to show off their vibrant animal-stripe nails. This nail art doesn't just keep to the standard base coat of white or blue with stripes; it plays around with unusual colors like purple, pink, etc. Even adding a few glittery nail paints enhances the beauty of the design.
Start by applying the first coat of blue nail color. Draw fine stripes with a fine brush after letting it dry. Finally, finish off the nail art by applying the final layer of the top coat.
4. Polka Dot Nail Art
The world's most classic fashion statement is polka dots. They make a terrific accent to a style statement when used as nail art while giving the outfit an immediate trendy and funky vibe. Kids adore wearing polka-dot skirts and dresses, and this is an excellent method to make nail art that matches their attire.
Apply the base coat using blue nail polish. Then, with the help of a toothpick, add tiny white polka dots. Finally, apply the top coat polish to it after it has to get a smooth finish.
5. Panda Nail Art
Panda-themed nails are ideal for providing your child with the Kung Fu Panda experience. You can achieve this by following these steps:
Paint the base blue and let it dry
Use the brush to paint the white panda face on the tip of the nail
Use black paint to draw the lips, ears, and eyes.
For a flawless finish, add a coat of clear nail polish.
6. Beachy Nail Art
Try this cute nail art to complement your child's beach-day outfit. First, painted their nails in baby blue to symbolize various beach elements, such as blue for the ocean and brown for the sand. Complete it by drawing horizontal lines that resemble white, black, and brown waves with a nail art brush.
7. Delicate Nail Art
Despite its simple design, this nail art is stylish and beautiful. Start with painting your kid's nails with blue nail paint and let it dry. Draw the branches on the nails using a fine nail brush dipped in white nail paint. Also, draw circles on its branches to symbolize the fruits using a medium-sized dotting tool coated in brown and yellow paint. Finally, apply a translucent coat to complete it.
Conclusion
Kids like having their nails painted in lovely hues and patterns like adults. You may choose a stunning kid's nail art design from the many options mentioned above. However, remember to choose a design that is simple to execute and will fit your child's short nails with ease. For the safety of your children, use water-based, non-toxic nail paint. Encourage your youngster to experiment with easy nail designs like polka dots or stars.