Smart Clothes Wear for 2023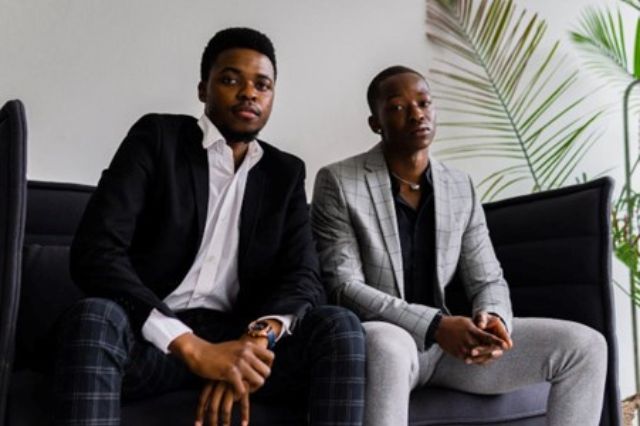 A few key pieces can make your wardrobe pop, and some simple considerations will make sure that you look great without breaking the bank.
You might need to improve your smart wear wardrobe to suit going back into the office, or maybe you have a date night planned that might need something a little bit special.
If you're a lover of online casino games like roulette and blackjack and fancy enhancing your experience to a night at the casino, you will need a smart look, as will going to the theatre – and a little upgrade will even take you to a black tie event or a ball.
There are some key basics that you need to look into, but there are some other ideas that you might want to incorporate to make your look on point for 2023.
Key Trends for 2023
The looks for men and women incorporate some of the same things that we saw in 2022 – a trip back in time to the '90s and '00s.
Baggy is best, along with a grungy and Gothic style – think oversize jeans, cargo pants, lace, and black as central themes.
Purple is a big thing for 2023, especially lilac shades, as is big, cheerful holiday prints and florals.
Feminine style incorporates underwear as outerwear, lace and tassels with sheer layers and frothy feathers.
The more masculine look is bare chests under blazers, cut up cropped tops, and lots of sleeveless options.
Materials include double denim, luxurious silk, and leather.
Smart Casual Styling for Women
The best way to make smart casual look effortless is to focus on some key ideas.
A smart pair of trousers in your favorite fit are a great choice. You can stick to reliable black, or look for something in one of the 2023 colors – sunshine yellow, pastel lilac, or even some simple stripes.
Knits are always a favorite, and these can be slim fitting with asymmetric lines and layers – making it bang up to date with what is hot for 2023.
Details are a big thing for 2023 – tassels, lace, ruffles, bows, chains, and heart motifs are all big looks, and they are quite easy to adapt in a simple smart casual wardrobe.
Accessories can be simple yet luxurious – think gold and pearls with simple twist chains. Bags need to be big enough to carry the essentials, but with the details that make them relevant, like leather with chains, or added tassels.
A great finishing touch to a smart casual outfit is a trench coat – made from soft, touchable fabrics (rather than a rain mac or a leather one, of course).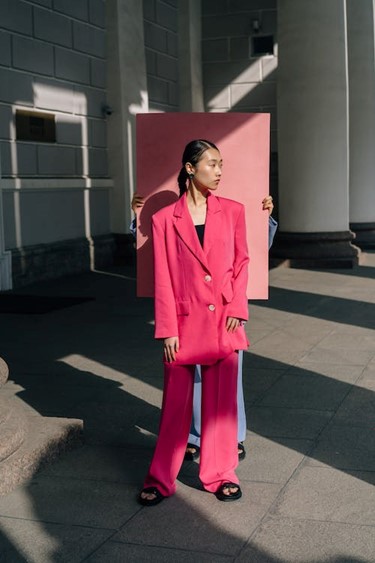 Smart Casual Styling for Men
It is more difficult for men to tread the fine line of smart casual, because the phrase means something different to everyone.
For some people, smart casual just means taking off your tie, whereas others will pair a blazer with some jeans and call it a good thing.
Some really simple staples that you should out together include a blazer – but one that is not tailored and fitted. You want to make sure that it is unstructured and less harsh, and you can use some of the best colorways in 2023 to make it up to the minute. Lilac, metallics, stripes, and luxury are all keywords to look for.
Slim fit chinos are something that can be dressed up or dressed down, worn with a pair of Oxfords for a more formal setting, or some minimalist trainers to be smart casual.
An Oxford shirt is a given, and you can let your personality shine in your choice of color and pattern. You can have stripes, pastels, or metallics.
Top Designers
When it comes to choosing where you are going to buy your statement pieces and your capsule wardrobe essentials, a lot will depend on your bank balance. The top designers will have designs straight from the catwalk that will make you the most fashion-forward person at any event – just choose something from the well-known names like Gucci, Versace, Prada and Balenciaga and you know you'll be getting the best in design, but with a hefty price.
There are other options though, if you want to get the best of the design world without having to sell a kidney – and that is through some of the more mid-priced designer houses. These include Lacoste, Ted Baker London, and Ralph Lauren. You might also want to look for some of the lesser known boutiques, because online designers can often offer better prices and better designs, made to be easier to wear on an everyday basis.
Focus on Sustainability
With the cycle of fashion behaving in a more predictable way than ever, it seems that the clothing worn back in the '90s and '00s is making a comeback – which means that you can find some really authentic pieces such as used Gucci handbags, in thrift shops that are right on trend and are supporting the environment. Consider the way you are shopping for your key pieces to make sure that you are doing all you can to reduce waste – sustainability will always be fashionable!
Mid Fade Haircuts for Men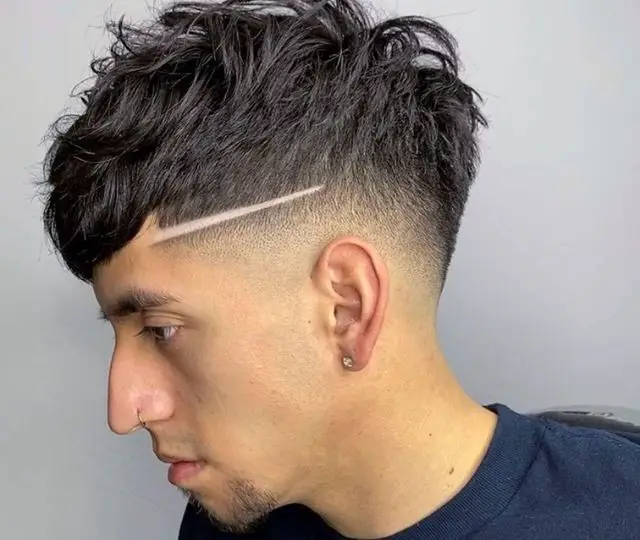 The mid fade remains one of the most popular modern men's haircuts. Medium fades taper the sides and back, starting below the temples to reduce bulk. This medium-high contrast style offers versatility to style hair on top.
Medium fades create dimension while keeping a masculine edge. They also graduate gradually to flatter all face shapes. These are the top mid fade haircut styles for men to try for a clean and stylish look.
1. Mid-Fade with Pompadour
The pompadour styles hair up and swept back from the forehead in a voluminous wave. Pompadours work great with medium to short hair on top paired with a mid-taper fade on the sides.
This combo highlights the added height and volume of the pomp while the mid fade lends contrast. It yields a bold, polished look ideal for oval, diamond, and triangular faces.
2. Mid-Fade with Comb Over
Comb overs sweep hair from one side diagonally over to the other. This disguises thinning hair and adds volume on top.
Pairing a comb over with a mid-fade offers contrast while allowing the length on top to lie flatter for maximum coverage. It's an excellent option for older men concerned about hair loss.
3. Mid-Fade with Slick Back
Slick backs neatly sweep hair off the face backward. Traditionally achieved with high-shine pomade, modern smooth backs often have a matte finish.
Coupling a slick back with a mid-fade keeps the sides and back clean for a sharp, streamlined shape. This elegant, refined style works well on straight, wavy, or curly hair.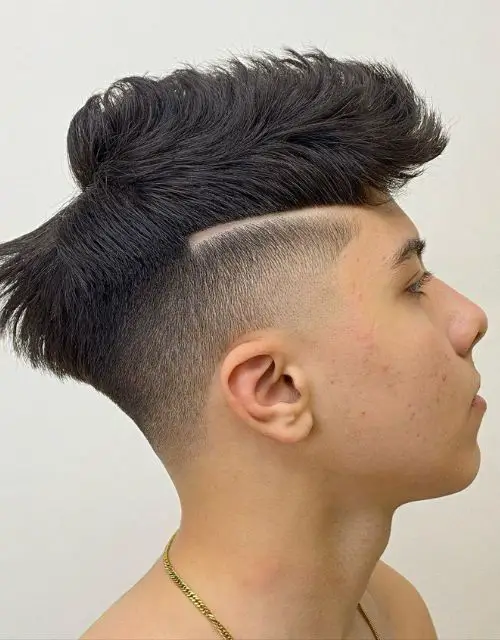 4. Mid-Fade with Quiff
The quiff sweeps hair up and forwards into a voluminous wave reminiscent of the pompadour. However, the quiff's movement falls forward rather than back.
The mid-fade prevents the sides from looking bulky and complements the height of the quiff. This style excels on wavy or thick hair. The texture and movement create an organic look.
5. Mid-Fade with Hard Part
Hard parts carve a clean, shaved line into the fade to create crisp separation. Position this part crooked or straight across the side of a mid-fade.
Adding a hard part boosts contrast and directional flow. The sharpness draws the eye to the part line. This takes the mid-fade from basic to bold.
6. Mid-Fade with Shape Up
Shape-ups outline the hairline around the temples, down the sideburns, and around the neck nape. Adding crisp edges to a mid-fade finishes the look.
Shape-ups sharpen the fade's precision. Choose between rounded versus sharp lineups. This grooming takes neatness and style up a notch.
7. Mid-Fade with Buzz Cut
Buzz cuts trim hair to a uniform short length all over. The mid fade tapering creates gradual length dropping down to the buzzed nape and sides.
This simple yet edgy combo works well on straight or curly hair. The mid-fade prevents the buzz cut from looking too flat. There's a subtle style to this minimalist look.
8. Mid-Fade with Textured Crop
Choppy textured crops chop hair short on top in uneven layers. Spiked fringe and texture create interest versus flatness.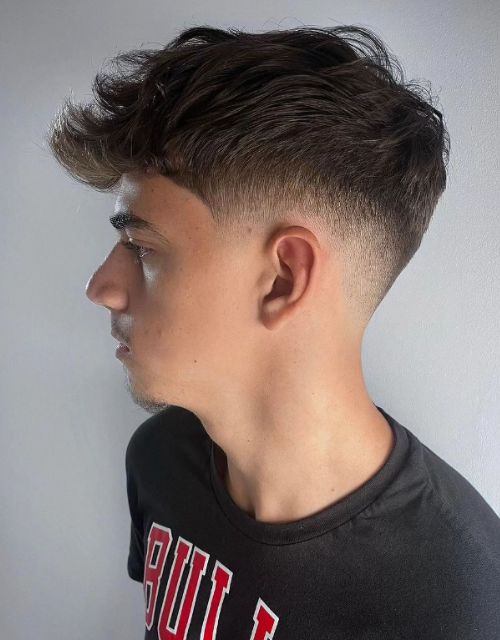 The mid-fade allows the cropped layers on top to take center stage. But the gradual taper keeps the look polished. The textures complement each other.
9. Mid-Fade with Curly Hair
Naturally, curly hair can be challenging to cut and style. Tight curls benefit from mid-fades that contour the shape.
Ask your barber to cut the curls on top longer to encourage natural volume. The mid-fade prevents the sides from looking too bulky.
10. Mid-Fade with Waves
Waves style curly hair into defined ripples and curls with products like pomade. A mid-fade enhances the shapely waves.
The mid-taper forms the fro into more uniform curls, preventing a triangular silhouette. This haircut celebrates textured hair.
11. Mid-Fade with Crew Cut
The crew cut maintains short hair on top with tapered sides. Crew cuts work well with mid-fades to inject more shape.
Blending the heavier top into a medium taper refines the look. The mid-fade modernizes the retro crew cut.
12. Mid-Fade with Spiky Hair
Spiked styles work with short to medium hair styled up for a punky texture. The mid-fade streamlines the look.
Spiking up the top while keeping the sides mid-tapered balances edgy and refined. For maximum lift, apply wax or gel.
What Are Fashion Photos and How do They Differ from Ordinary Pictures?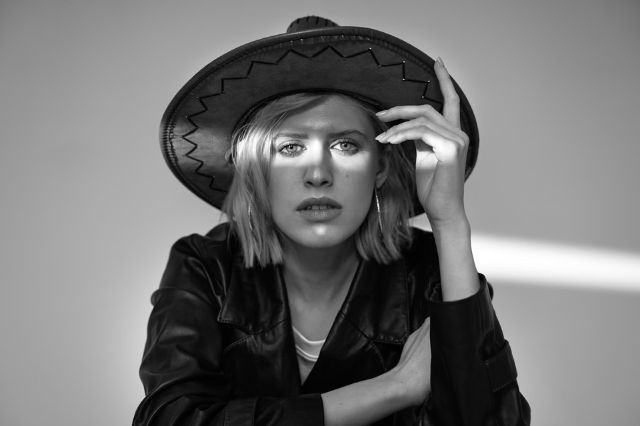 Fashion is a special genre of photography that emerged with the advent of glossy magazines. The author of the first fashion photos is considered to be Edward Steichen, who published a series of artistic shots of the model in a dress by the designer Paul Poiret in 1911. Using revolutionary methods the photographer created a new concept of aesthetics. These pictures did not just show the beauty of the clothes, but emphasized the elegance and charm of the model, offering the viewer an appealing fashion image. Modern fashion photography also relies on the demonstration of a special lifestyle, and spectacular creative compositions.
Features of fashion-photography
Deep retouching. Today, fashion photography differs from ordinary pictures not only in concept but also in through processing. For publication in magazines, every successful shot is deeply retouched. To experiment in a new genre or to style an ordinary photo shoot like a fashion photoshoot you don't have to be a Photoshop virtuoso! It's enough to use the face editor online!
Creativity. If a classic portrait session aims to show the model's naturalness, the main aim of fashion photos is to make the brand or the image memorable, to outline it in comparison with competitors by all means. Hence the abundance of spectacular, though unnatural poses, non-standard construction of the frame, pretentious makeup, and courageous work with light and contrasts.
Special attention to detail. Fashion photography popularizes and sells images that are perfect in every way. Therefore, professional fashion photographers do not have a single superfluous detail in the frame. It often takes days of planning and up to 12 hours of continuous shooting to create one single "gem."
Teamwork. To create an original, "catchy" fashion-image one photographer is not enough! The participation of an experienced lighting designer, makeup artist, costume stylist, and decorator is required.
Conformity to the spirit of the era. As fashion photographs are commercially oriented, they should embody modern ideals, play on hidden desires, and immerse the viewer in a unique atmosphere of style.
Types of fashion photography
Fashion photography proper
Fashion photography in its pure form — these are pictures that can be seen on the pages of glossy magazines. They are created with the participation of famous models, less often – music and movie stars. The main task is to create a special attractive atmosphere, to promote the concept of a certain brand or person. Photographers and stylists work together to prepare for the shoot, creating a specific story, and selecting a model and location. Prepare in advance the style and mood board, and select clothing. The ready concept needs to be approved by the client (brand, magazine, etc.).
This category includes shots of the models showing an ensemble of clothing, shoes, jewelry, and accessories against a neutral background. Nearby there is usually a collage of used closet items with names and prices. Collections of such pictures can usually be seen under the headings "Shoe Trends of the Season", "Must have Spring", and "Top 5 Images for a Date", etc. To select things and create holistic images you will need a stylist.
These can be photos of stylish passers-by on the street (taken with the consent of the "models", of course), used to fill a personal blog about fashion. In this case, the photographer himself must be able to see trends and have a taste in clothes.  Also, the street style category includes shots of models and celebrities, who casually demonstrate pre-selected images. In this case, a photographer could collaborate with a stylist separately.
Reportage pictures from the shows
It is impossible to imagine the analysis of current trends in fashion magazines without reportage shots from the shows of the best designers. The photographer must capture every image presented on the runway. You don't need a stylist for such shooting, but you will need an invitation to the show, the ability to choose informative angles, and to work fast, because the model will not linger on the catwalk, especially for those who didn't have time to make a good shot.
The main accent is on the demonstration of clothing. Images are chosen to stimulate the viewer to buy. Such shoots are usually ordered by Internet stores, fashion designers, and manufacturers.
Trending Short Haircuts for Older Women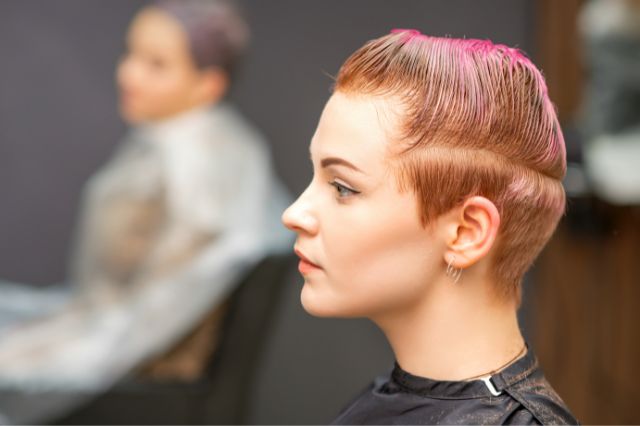 Our hairstyle choices may evolve as we age, and shorter haircuts have become an appealing option for many older women. Short haircuts offer a stylish look and provide ease of maintenance and a new change. There are a variety of short haircuts for older women, and every older woman can find the perfect style to embrace her natural beauty and exude confidence.
When it comes to short hairstyles for older women, it's essential to consider flattering, low-maintenance styles and enhance your unique features.  There are numerous options to choose from that will complement your fashion and lifestyle. Below are some short haircuts for older women that you can try experimenting with for different looks.
1. The Pixie Cut
The pixie cut is a timeless and versatile option for older women. Its short length and layers frame the face beautifully and accentuate your facial features. This haircut offers various styling possibilities, allowing you to add volume, texture, or sleekness according to your preference. 
The pixie cut requires minimal styling time, making it a convenient choice for those with busy lifestyles. Consider adding side-swept bangs or highlights to further enhance the dimension and add a touch of elegance to your look.
2. The Classic Bob
The classic bob is a perennial favorite among women of all ages, including older women. The bob's straight or slightly angled silhouette offers sophistication and elegance. 
Opt for a chin-length bob for a sleek and polished appearance, or go for a slightly longer bob that grazes the collarbone for a softer and more romantic look. You can style this versatile haircut straight, with gentle waves or even subtle curls, allowing you to adapt it effortlessly to various occasions.
3. Layers 
Layered short haircuts add movement and dimension to your hairstyle, creating a youthful and vibrant look. Layers can be incorporated into various short haircuts for older women, such as the pixie cut or the bob, to add texture and volume. 
Wispy layers around the crown can provide height and lift, while longer layers around the face can frame your features and soften your overall look. Talk to your stylist to determine the best layering technique that suits your hair type and desired style.
4. The Crop
The crop haircut offers a sleek and sophisticated option for older women. This short and tailored style exudes confidence and modernity. The crop typically features a tapered back and sides with slightly longer lengths on top, allowing for versatility in styling. 
You can slick it back for a polished appearance or add texture and volume for a more playful and edgy vibe. The crop is an excellent choice for those who prefer a refined and chic look that is easy to maintain.
5. Natural Texture
Embracing your hair's natural texture can be liberating and empowering. Whether you have wavy, curly, or coily hair, short haircuts can enhance your natural texture and celebrate your unique beauty. 
Short hairstyles like the curly bob or the textured pixie cut can embrace your natural curls or waves while providing a fresh and youthful look. Work with a stylist who specializes in textured hair to ensure your haircut complements your natural texture and brings out its best features.
6. A Short Shag
The short shag haircut is a trendy and stylish option for older women looking to add volume and texture to their hair. This haircut features layers throughout the hair, creating a tousled and effortless look. 
The short shag works well with different hair types and face shapes, providing a flattering and youthful appearance. You can enhance the texture by using texturizing products or styling it with a few tousled waves for a playful and modern vibe.
7. An Undercut
An undercut can be a bold choice for those who want to make a bold statement. An undercut involves shaving or cutting the hair extremely short on one side or at the nape of the neck while leaving the rest of the hair longer. 
This style adds an edgy and modern touch to your look, giving you a unique and fashion-forward appearance. It requires regular maintenance to maintain the desired shape, so it's essential to consider the commitment involved before opting for an undercut.