Revolutionize Your HR: Exploring the Benefits of Workday HCM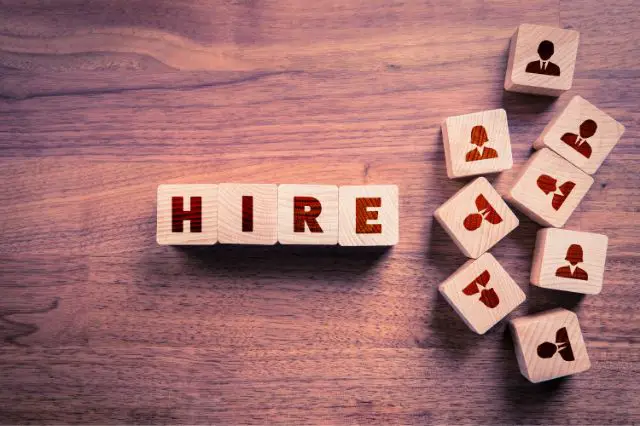 HR departments face numerous issues today, and many HR experts are overwhelmed with their duties. Software solutions allow HR staff members to manage their responsibilities more accurately and efficiently. Here are a few reasons to opt for a quality software application designed to provide HR departments with solutions they can use daily.
All HR Processes are Streamlined
When choosing an application, look for one that's comprehensive, user-friendly, and intuitive to use. Workday HCM software is undoubtedly one of the best available options, and experts commonly recommend the software for most HR departments. Staff members quickly discover managing employee data, including onboarding, performance evaluations, and training options, is simplified when using the application.
Employee Engagement Improves
One issue facing all businesses is keeping employees engaged so efficiency levels improve. With quality HR software applications, employees easily track their data, including pay and benefits information as well as other vital job-related information. That level of empowerment makes employees feel more in control of their jobs and allows them to feel more involved in the organization.
The Platform is Scalable
Not all organizations share similar needs. That means a software solution that isn't scalable won't function for organizations with more or fewer employees than a software solution is intended for. Workday HCM software allows customizations required by different companies as they scale up or down when conditions change. That's a critical benefit when conditions are volatile, as many companies discovered during the recent pandemic.
Data Analytics Are Enhanced
Even smaller companies benefit when their HR software can provide an array of information that allows users to identify trends and insights into employee behaviors. Workday HCM software includes standard reports that allow users to track turnover rates, onboarding data, and employee training information. However, the software goes well beyond the basics, as there are options for creating customized reports tailored to meet an organization's specific requirements. That means HR department personnel can make changes as needed to improve their hiring, training, and payroll functions.
Compliance Issues Are Minimized
Every organization must comply with relevant local, state, and federal regulations. Since regulations and other requirements change frequently, staying abreast of those changes is crucial. The software makes doing so easier for everyone in the department. When violations occur, employee satisfaction can suffer, and companies are frequently subject to financial penalties and other actions. Avoiding those types of issues is always essential, and Workday HCM software makes compliance issues less likely to occur.
Simplify Payroll Processing
Employees expect their paychecks to be accurate and on time. In the past, employees spent a great deal of time preparing company payrolls, and mistakes were common. Today, most companies use automated systems to reduce the odds of mistakes occurring, but not all systems provide the same benefits. Workday HCM software is designed to integrate seamlessly with other platforms to ensure all data is accurate, which is a must to guarantee every employee is paid correctly.
Is Your Current System Providing the Results You Need?
Dated HR software rarely meets the needs of today's businesses. Industry experts often recommend evaluating current software systems to identify needed improvements. Once a system is reviewed, exploring options that will boost productivity and minimize errors is a must. Take the time now to start the process, and consider the many advantages provided by Workday HCM software.
How to Get Started with Online Trading in the Share Market as a Beginner?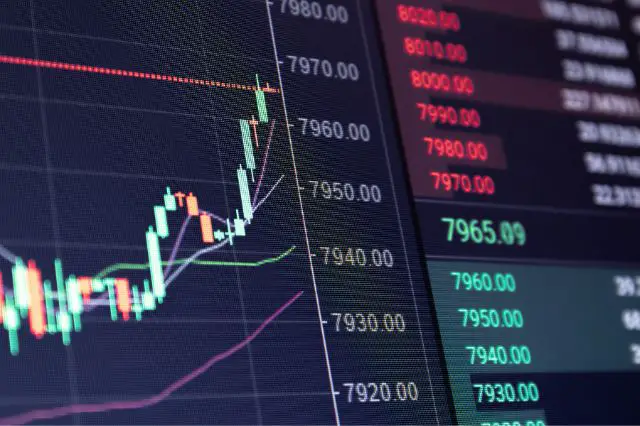 Beginners in online share market trading may feel overwhelmed and unclear about where to start. With a lot of information out there, it can sometimes become hard to know what to trust and what to not. However, don't worry – with guidance, you can start trading with confidence
This article covers online trading essentials, including choosing a broker, understanding orders, and risk management. By the end of this article, you'll be ready for online trading in share market.
Step-by-Step Guide for Online Trading in the Share Market
If you want to start online trading in the share market as a beginner, here are some steps that will help you.
1. Learn the Basics
Before you begin trading on the stock market, it is crucial to educate yourself on its fundamentals. Researching and understanding various trading options such as different types of stocks, their prices, volatility, their reaction in times of bullish and bearish markets, etc.
To make smart choices, you need to know the basics, the different kinds of stocks, and how to analyze stocks. You can gain knowledge and establish a solid foundation by reading books, attending webinars or workshops, and enrolling in online courses.
Self-education will help you in developing a trading strategy and minimize the risk of financial loss. It will also empower you to make well-informed decisions and adapt to market changes.
2. Choose a Broker
Selecting a reliable broker is vital if you are a novice trader engaging in online trading. It is important to open a trading account with a broker that offers a user-friendly platform, minimal expenses, and outstanding customer support.
Furthermore, the chosen broker should grant you access to different asset classes such as stocks, ETFs, derivatives, etc, provide valuable analysis tools, and ensure seamless transaction facilitation.
By thoroughly researching various options and comparing their features, you can identify the ideal broker that aligns with your trading requirements. You can also select a share market trading platform like Dhan to get started with online trading.
3. Start Small
Starting small is a crucial step when it comes to online trading in the share market. This means beginning with a relatively small amount of money and trading it in a few selected stocks.
By starting small, you can learn the ropes of trading without putting too much capital at risk. This allows you to experiment with different trading strategies, learn from your mistakes, and build up your confidence and knowledge over time.
Starting small also helps to limit your losses in case your trades don't go as planned. As you become more experienced and successful, you can gradually increase your amount and take on more risk.
4. Practice with a Demo Account
Before you start trading for real, you should get used to the online trading app and learn how the stock market works. One way to do this is to use a demo account to try things out.
A demo account allows users to trade with virtual money and test out the features and functions of the online trading platform. It gives users the opportunity to learn how to execute trades, analyze market trends, and practice risk management strategies without risking real money.
Before trading with real money, you can learn a lot from a demo account and gain faith in your trading skills. It also lets you try out different ways to trade and see which ones work best for you.
Final Thoughts
Getting started with online trading on the stock market can seem scary at first, but with the right tools and knowledge, it can be a profitable and satisfying experience. If you are just starting out in the world of online trading, Dhan can be a suitable choice for you. It offers easy-to-use interfaces, learning tools, and a wide range of trading choices to give you a fulfilling trading experience.
Unexpected Techniques to Enhance Your Brand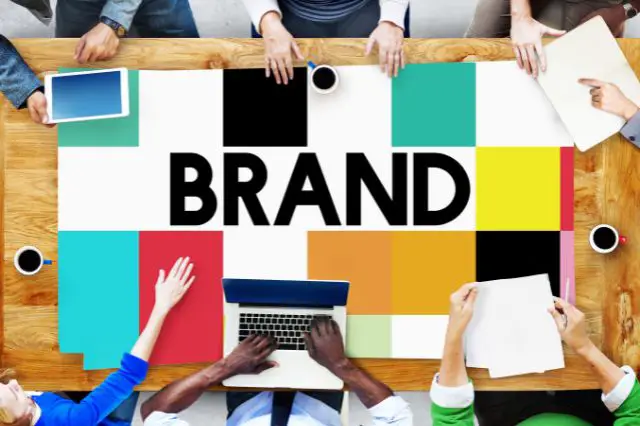 Every business needs a reliable brand to connect it with the right audience. As a business owner, you may find it difficult to come up with useful or innovative ways to make your brand more impactful and attractive. Take a look at some of these unexpected yet effective techniques to help enhance your brand and make your target market take notice.
Throw an Amazing Event
Throwing a memorable and successful event is the ideal way to make a splash and capture the attention of your target audience. Reinforce your brand within every detail so there is no mistake about which business is hosting the event. Of course, this doesn't mean applying your logo to every surface but rather imbuing the scene with decor, activities, amenities, and everything else in a way that only your business would. The level of formality, the color scheme, and the location of the event will all play a role in how well it connects to your brand.
Demonstrate a Sense of Humor
It is dangerously easy for a business to fail when it comes to humor. If you want to try this technique, it is essential that you are confident in your knowledge of your target market and how they perceive your business already. However, when done correctly, displaying a sense of humor through branded content can create stronger and longer-lasting connections between your business and its audience. Think about how your business can uniquely amuse its potential customers through its imagery and copy.
Use Your Brand to Create a Strong Atmosphere
If you run a store or any other kind of business that encourages customers to visit and spend time on your premises, a great way to enhance your brand is through the atmosphere you create. For example, a restaurant will carefully construct a mood to suit its brand through lighting, decor, and music. By using AI playlisting for businesses, you can take advantage of music and sound to enhance your brand. This will subconsciously create connections in your customers' minds between your business and the mood you want to inspire. It is essential that this mood suitably reflects the image you want your business to portray.
Team Up with Other Businesses
Reach out to other businesses that aren't competition and use this relationship to benefit both of you. Collaboration can be hugely helpful to everyone involved since it builds a sense of reliability and trustworthiness as well as the community. Joint marketing campaigns can be more affordable and also more effective when done successfully. For example, share the spotlight with a neighboring business to promote a grand opening or a new product line. Since you aren't in competition, you can happily share your audiences with each other without taking away any attention.
Using your brand identity to its fullest requires plenty of imagination and creativity. By trying out a few of these unusual techniques, you can reinforce your business' image in a way that promotes positive engagement and future sales.
Unlocking the Power of Investment Property Financing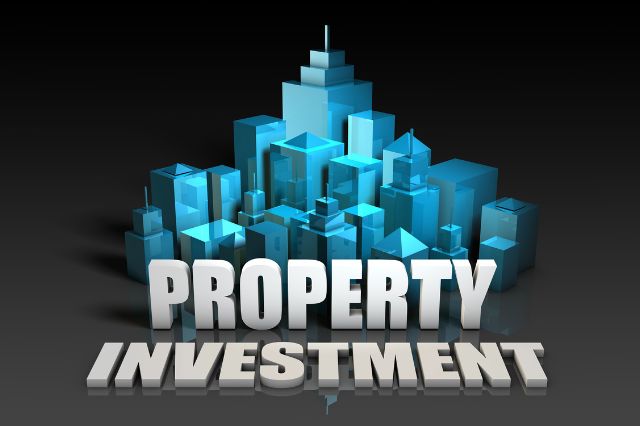 Investment property financing is the process of acquiring funds to purchase a property that you plan to rent out or sell for profit. Real estate investors typically use this type of financing to acquire new properties or refinance existing ones. As a result, investment property financing can help investors grow their portfolios and increase their long-term wealth. In this article, we will discuss the types, advantages, disadvantages, and steps to obtain investment property financing.
Types of Investment Property Financing
There are several types of investment property loans available to real estate investors. Traditional mortgage loans are the most common, but hard money loans, private money loans, commercial loans, and home equity loans are also viable options. Each type of loan has its advantages and disadvantages, and investors must choose the best one for their situation.
Advantages of Investment Property Financing
Investment property financing has many long-term benefits, including tax benefits, cash flow, and equity appreciation. Investors can leverage their properties to create long-term wealth and passive income streams. Rental income from investment properties can be used to pay off mortgages, create cash reserves, and fund future investments.
Disadvantages of Investment Property Financing
Investment property financing has some disadvantages that investors must consider, including high risk, high-interest rates, and costly fees and closing costs. In addition, it can be challenging to qualify for investment property loans, and investors must have good credit, adequate income, and a down payment. Failure to make timely payments can result in foreclosure or bankruptcy.
Tips for Successful Investment Property Financing
Real estate investing requires careful planning and execution, and investors must be prepared to adapt to changing market conditions. Here are some tips for successful investment property financing:
Start with a clear investment plan: Before applying for investment property financing, have a clear plan for the investment property. This plan should include the property's intended use, the expected return on investment, and the estimated costs associated with the investment.
Improve your credit score: A good credit score is essential for obtaining investment property financing at a competitive interest rate. Lenders will typically require a credit score of at least 620, but a score of 700 or higher will increase the likelihood of approval and lower the interest rate.
Prepare a strong application: To increase the chances of approval, prepare a strong application. This includes providing accurate and complete financial statements, tax returns, and other relevant documentation.
Consider working with a mortgage broker: A mortgage broker can help investors find the best investment property financing options and guide them through the application process. Brokers have access to a wide range of lenders and can help investors find the best interest rates and terms.
Be prepared for a higher down payment: Investment property financing typically requires a higher down payment than traditional home loans. Plan to put down at least 20% to 25% of the purchase price to qualify for the best interest rates and terms.
Shop for the best rates: Compare rates and terms from multiple lenders to find the best investment property financing options. This can help investors save money on interest and other fees.
Have a backup plan: If the investment does not go as planned, you need a backup plan. This could include having additional income sources or other properties that can be sold to cover any unexpected expenses.
Investment Property Loan FAQ
What is the difference between a traditional mortgage loan and a hard money loan? A traditional mortgage loan is a loan from a bank or mortgage company that is secured by the property. A hard money loan is a loan from a private lender that is secured by the property's value.
Can I use investment property financing for commercial properties? Yes, investment property financing can be used for commercial properties. Commercial loans are a type of investment property loan that can be used to purchase or refinance commercial properties.
What is a pre-approval letter, and why is it important? A pre-approval letter is a document from a lender that states how much the borrower is pre-approved to borrow. It shows the seller that the borrower is a serious buyer with the financial means to complete the transaction.
Conclusion
Investment property financing is an important aspect of real estate investing that can help investors achieve their financial goals. By choosing the right type of loan, preparing for the application process, and following the tips for success, investors can unlock the power of investment property loans to achieve long-term financial success.