Ultimate Guide for Addressing Customer Pain Points in 2020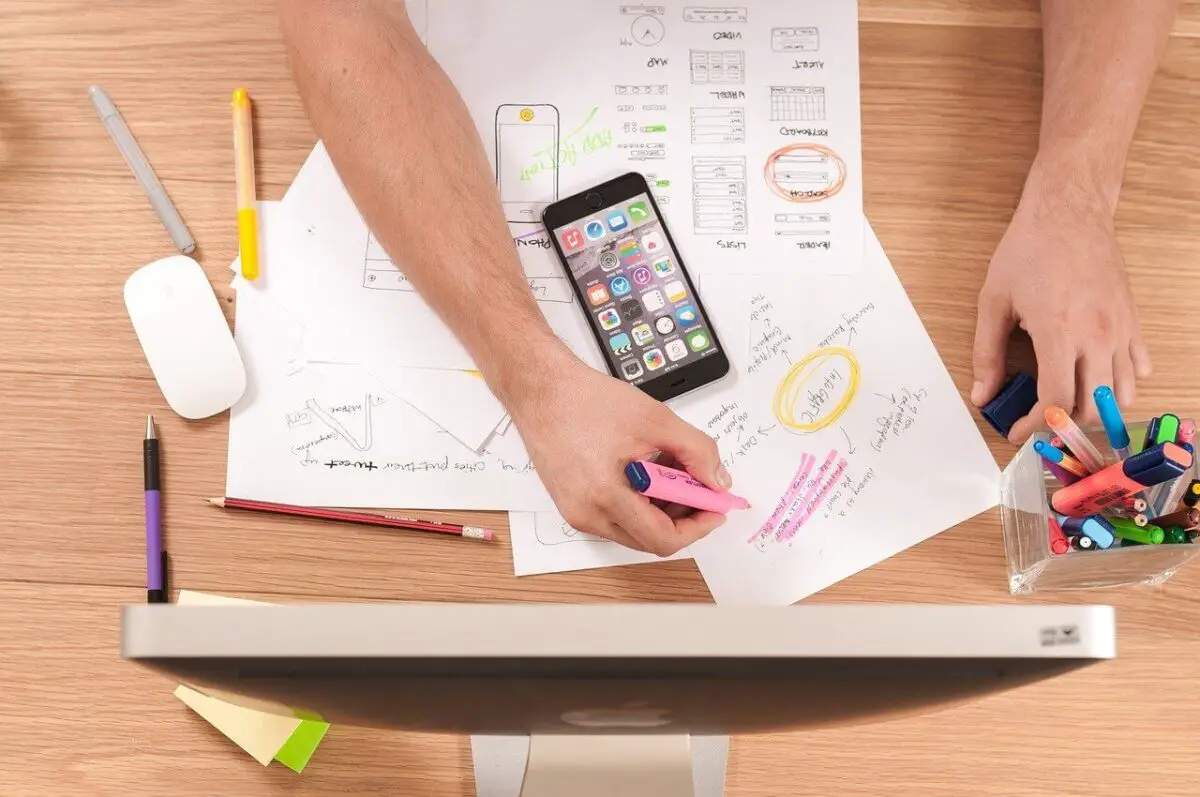 Not every product makes it to the top because it fails to address the audience's pain points.
Every product or service is created to fulfill a particular need. But only a few become customer favorites. This is because these items or services understand the problems of the audience. Every pain point of the consumer is an opportunity for a business to provide a solution.
If your brand focuses on solving the consumer's pain point, it will become an instant hit because humans love solutions.
What Is the Meaning of Pain Points?
In simple words, pain points mean the problems that your customers face while buying or choosing your item in the marketplace. It is a dream of every business for a consumer to pick their product from 100 other options. But to ensure your sale, it is crucial to understand what the customer is looking for in a product.
There is never a single issue that every customer faces. It is impossible to pinpoint all the reasons why your product is not the first choice for some users. However, fixing the problem that is affecting the majority of the population can instantly help boost sales.
So, it is extremely important to analytically assess your product and customer feedback and narrow down the concerns on which you can work.
Business Pain Points Examples
Despite all the success stories, running a business is quite hard. There are several issues that companies face during their lifetime.
Some of these concerns end up becoming major reasons for the downfall of a business. Let's discuss some examples that most entrepreneurs face in their journey.
1. Financial pain points
Our company is not making enough money.
My organization's profit margin is shallow.
Our sales are improving, but the product cost is increasing.
2. Productivity pain points
Our employees are not putting in enough effort.
The company's internet connection keeps disconnecting, which disrupts the workflow.
My sales team is lazy.
3. Product pain points
We have to lower product quality to match market prices.
Our product is better, but our sales are nonexistent.
We are failing to retain old customers.
4. Employee pain points
Our employees take home the majority of the company's profit.
Employee morale is very low.
Another organization poached our best salesperson.
5. Support pain points
We are continuously losing sales, and I don't know why.
My product is not selling, and I have bills to pay.
We are not getting any new customers.
Strategize and plan everything before you start a business. It is vital to make your product perfect so that it solves customers' problems.
How Do You Identify Customer Pain Points? 10 Questions You Can Ask
Identifying customer concerns is all about asking the right questions.
Right questions lead to precise answers that can help you pinpoint what exactly is nagging your customers.
Once you solve the issue, you will instantly see a boost in your sales because the users will find the solutions to their problems in your product.
Let's discuss the top 10 questions that can help you uncover your clients' pain points.
1. What is the one thing that you look for in a product or service?
Don't beat around the bush. Dive right in.
Ask your customers what the most important thing that they look for in a particular product is. Assess your brand and see if you have what the customer is asking for.
If you do, congratulations! You are on the right track. With a little bit of tweaking, you can enhance your sales.
However, if you don't have what the customer is looking for, you might need to take a closer look at the product or service and change it to meet the market's needs.
2. What solutions were you looking for when you found our product?
Another important question. Humans are always looking for solutions. It is essential to completely comprehend the clients' dilemmas before you build a solution.
Decipher the pain point of your customer what he needs. Why does he need it? What will the product or service do for him?
Asking the right questions can help you in improving your product or service significantly. At the end of the day, your job is to cater to your customers' needs.
3. What are the major benefits that you received by using our product?
Don't just focus on what the customers don't like. Target the things they enjoy about your product can also help you immensely.
These benefits can be what you have never thought of or things that other customers would also enjoy benefitting from. Use these advantages in your sales pitch.
Now you know the strengths of your product. Play to your strengths. Try to direct your client's attention towards solutions and away from problems.
4. How can we improve our product/service to better suit your needs?
Asking the users what they want to see in a product can give you an insight into the customers' minds. Making these small changes or highlighting them if they are already part of your product/service can help in expediting sales.
Always remember that emphasizing your product strengths will aid in expanding your client base.
5. If you could change one thing about our product, what would it be?
Even a small problem that annoys customers can discourage them from choosing otherwise flawless commodities. Therefore, this is one of the most important questions to ask your potential or current customer.
What annoys them about your product?
The answer could be as simple as packaging.
6. Did you have any negative experience while using our product?
One negative experience can discourage a long term purchaser to abandon your product instantly. Getting to know of any such occurrences can help you fix these issues and ensure quality service for your customers.
Remember! The customer is always right.
7. Do you think our product is priced fairly?
The biggest customer concern is the price. If you were in their shoes, would you buy a $5 product that provides the same solution or a $5.5 product? Even a small margin can discourage users from using your product.
Try to keep your costs at the same level as your competitors. If you are just starting your business, selling at a lower price to increase your market share is a wise strategy.
8. What can we do to be better?
Show to your customers that you care about their needs. Asking such questions can help your customers connect with your brand or business.
If your customers feel connected to you, they will turn into long term purchasers.
9. What convinced you to buy our product?
The first buy is the hardest to sell. If you can find out what encouraged that first purchase, you can use it to grow your client base.
10. Would you recommend this product to friends or family?
Anything that we recommend to our friends and family is top-notch. If the majority of your customers say yes to this question, rest assured you will have many long-term customers. You can then focus on expanding your client base.
5 Tips for Addressing Customer Pain Points
You have identified the problem. Next comes solving these issues to ensure the provision of quality service. So, without further ado, let's discuss some helpful tips that will allow you to deal with your customers ' grievances professionally.
1. Take out time to analyze the feedback of clients
Once you get the feedback, take your time to evaluate your brand's weak points and think about how you can improve them.
2. Make sure your customers know that you've fixed a problem
You've identified a problem and you found a solution. But until you advertise that the issue is resolved, the customers will continue to ignore your offered commodities.
3. Show that you care about your customers
Show your consumers the improvements you have made using their feedback. This will enhance the customer's confidence in your brand.
4. Don't ignore your social media
In today's digital world, you will find customers being vocal about their issues on social media. Hire a social media manager to provide immediate responses and collect feedback from clients online.
5. Use customer pain points in your marketing
Many people are offering similar services. You can change that by focusing your marketing strategy on what the clients are looking for in a product.
Bottom line
Running a business is hard. But it is vital to know what your targeted audience demand from you. If you don't deliver, you will never succeed.
Before you start your business, carry out a survey. Know what people want and design your product according to their needs.
If you have already started and are struggling, don't worry. It is never too late to start taking feedback and changing your product accordingly.

Top 7 Pop-By Gift Ideas for Real Estate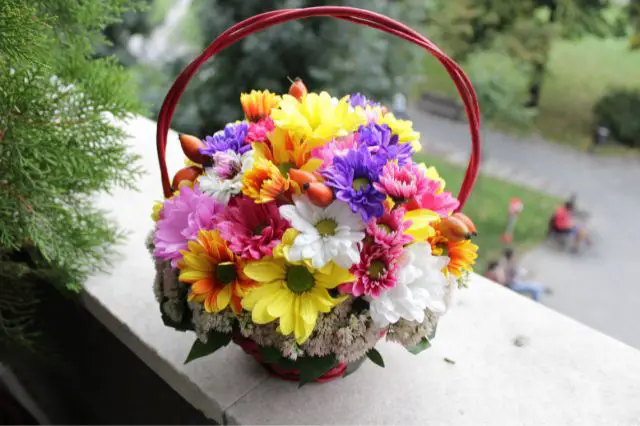 What's the best way to connect with your clients? Presenting your valued customers with pop-by gifts as a token of appreciation is a way to retain them. Pop-by gifts are also an effective form of real estate marketing, making them remember you most casually. It is a way to retain your past or present clients and generate qualified leads or referrals.
Typically, you will be sending a gift card, but along with the card, a small token gift is always appreciated by most clients. Your agent usually gives pop-by gifts by visiting the clients, but you can also surprise them by posting them.
Here are some pop-by gift ideas for real estate clients.
Bouquets or Flower Baskets
What's more refreshing than the beauty of flowers? Your clients will love the flower baskets and your real estate business card arriving at the doorstep. This may seem ordinary, but a flower basket works in every way and makes way to everyone's heart. Tip: Ask your agent to deliver it personally, making it more effective.
Baked or Hand-Made Cookies
A jar of baked cookies is everyone's favorite and one of the most preferred gift options for your real estate clients. You can also send it to your present client with whom you just closed a deal to symbolize a thank-you gift.
Coffee Kits
No one can ignore the aroma of coffee and gifts full of coffee. You can send coffee kits to your special clients who are valuable customers in your real estate business. There are various options, including coffee cookies, powders, coffee beans, and coffee-flavored chocolates. Your clients will surely appreciate this unforgettable gift basket, and it will also create an impact on them.
Summer Gifts Basket
You can also try gifting summer-themed gift baskets to your customers, which they will love. You can include items such as summer fruits, wine bottles, candy, and much more. A box filled with summer accessories is absolute love.
The Magic of Sweets
When surprising your real estate clients, the most preferred option is gifting them some sweets. It can never go wrong, and you can include sweets in trends, like candy apples, donuts, and honey jars. Tip: provide a sweet message along with your business card.
Hand Lotion and Sanitizer
Gifting hygiene products is a new norm after the pandemic. You can give your clients hand sanitizer, lotions, or soap collections and present them in a gifting box. For instance, you might match it with holiday-themed hand soaps in place of a standard hand soap bottle. Alternatively, you can provide a hand lotion, a soap bar, hand sanitizer, or a comparable item.
Customized Gifts
One of the most used pop-by gift ideas in real estate is customized gifts according to each client, and it goes a long way and leaves the maximum impression on them. Gifting customized products make your clients feel special and like they like to keep them as a token of appreciation. You can include customized wine bottles, magnetic photo frames, potted plants, and candles. Giving a personal touch to your gifts is a new way of gifting, and you can consider it.
Conclusion
Pop-by presents are an excellent method to keep in touch with your previous clients and ensure they will always consider you their first choice for all their real estate requirements. They will undoubtedly be touched by your considerate visit to their home to present a small gift, and it will demonstrate to them how much you cherish your connections with your customers.
7 Effective Ways to Protect Your Credit Card Information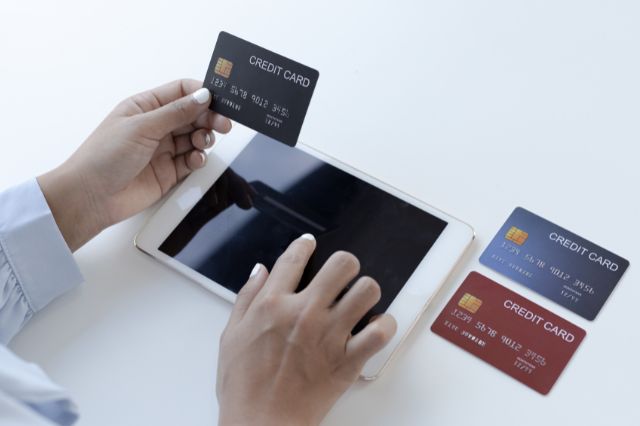 While credit cards are becoming popular rapidly, there is also a surge in credit card scams. According to the reports, In the last three months of 2019, credit card scams cost 19.7 crores, and the number of fraud cases was 6,117, which is pretty high!
Since online platforms are taking over, knowing and understanding that your information is always at risk is imperative. Especially when you are frequently using that information on different online platforms, there are high chances of them being stolen. There are chances of extreme monetary loss due to these kinds of scams.
Here are seven ways to protect your card information!
1. Do not share your credit card information with anyone
A credit card contains a unique number, the cardholder's name, the expiry date, and a CVV. This information is required to complete a transaction using the best credit card in India. Do not share these details, especially CVV, with anyone. This is one of the basic yet essential steps of keeping your card safe.
2. Do not click on unauthorised website links or any other suspicious links
Receiving random links on social media sites has become a common occurrence recently. These links are clickbait to lure people into falling for the scammers. Generally, these links have catchy captions that grab attention quickly, and you might click on them out of curiosity. They allow scammers to access your information without your knowledge and commit scams. Also, many random websites ask for debit card or credit card information to access them, and scammers can easily steal your information. Remember not to share any card information on these sites.
3. Do not share any OTP with anyone
A One-Time Password, also known as an OTP, is a secret pin that comes to your registered mobile number after you put the information on any website for the transaction. This pin is required to complete any transaction, so if you received an OTP you have not requested, do not share that with anyone. There are many instances where the scammers ask for OTP over call, do not be gullible and share such information with them. Generally, scammers cannot process any transaction without an OTP.
4. Create Pins that are hard to crack
Do not create pins that are easy to guess. Use at least one capital letter, small letter, number, and special character. Do not use similar pins for all cards. Also, avoid using special dates like birthdays as your pin, which are easy to guess. This will help you to stay safe.
5. Keep changing your PIN frequently
Your pin is the simple and best way to secure your card. ATM PIN is a secret number that only you should know. No one can access your card without that pin, so keep changing your pin at least once a month to stay safe. Keeping the same pin for a long time can risk your privacy.
6. Identify Secured networks before making a payment
One way of identifying a secured network is that the website starts with "HTTPS" instead of "HTTP." This "s" in "HTTPS" signifies security. Also, the URL section will show as locked, and a little locked sign will appear at the beginning of the URL. This is one of the most common ways to identify a secured website.
Watch carefully before using your credit card on random websites. These websites are encrypted, so the data you enter remains protected through encryption and is hard to crack. Hackers can get your data for any monetary scam if the website is not encrypted.
7. Regularly check bank statements and update immediately in case of any dispute
Generally, we tend to ignore the statements sent by the banks. However, they are essential since they contain every little transaction detail. Check the bank statements carefully to notice if there is any suspicious transaction that happened that you are not aware of. The scammers can be clever, and these statements would be the best way to understand whether your credit card data is being used fraudulently.
In case of any dispute, contact the authorities immediately. Do not delay if you notice any discrepancy in your expenditure statement. Banks tend to help in such cases and reverse the payment.
Credit cards are convenient and easy for online transactions, and you must apply for the best credit cards in India as they would provide better support. However, stay alert and keep yourself updated about the scams.
You can easily avoid these by being slightly more careful.
How to Choose the Right Sports Betting App for You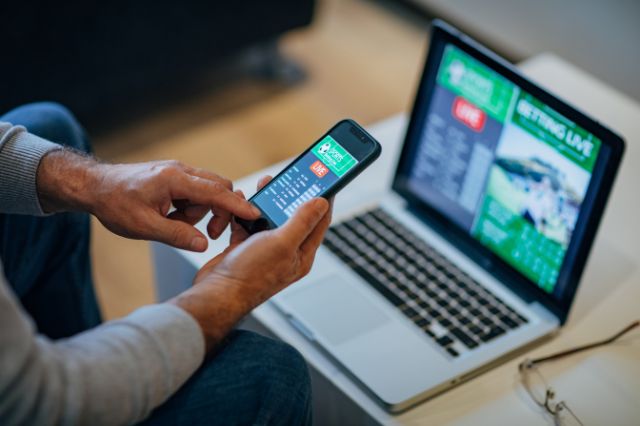 Are you wanting to get involved in sports betting? These days the first place someone might go to start betting would be online or even with a betting app. Getting involved is very simple, but of course, with so much choice can often come hard decisions. You could spend hours scrolling through google and the app store for different options but how do you actually know which one is the right one? If you need a bit of help, researching is the best place to start. This article will help you choose the sports betting app which is right for you.
Ask Around
If you have some friends or family members that are interested in sports betting, then you should be sure to ask them the different apps that they use. These recommendations will mean a lot as you are getting them from a reliable source. Not only that but if you log on to the app and you struggle with knowing exactly what it is you need to do in order to browse and place bets, you know who you can turn to and ask for more information.
Read Reviews
If you don't have any friends or family that use sports betting apps then the next best option is to have a look at the different reviews that are being left by people online. People online will tend to say exactly what they think and as such, you know if there are negative opinions of apps then you will find them. Not only this but you can see specifically what a certain person doesn't like about an app and assess whether or not this would be a deal breaker for you.
Be Sure the Site Offers What You Want
When it comes to looking at different websites, you should be sure that you have a clear image of what you want in your head, making it a lot more straightforward for you to work out whether or not the site you're considering is right for you. This means if you want a sports betting site with good offers then look out for sites with free sports picks, if you want to place bets on more unusual sports then head over to a bookmakers, all of this is going to make it a lot more straightforward for you to decide how to move forward.
Do a Trial Run
You aren't committed to whatever app you decide to use so why not give it a week for a trial run? In doing this, you can work out whether or not the app is right for you or whether you think it would be best to try out something different.
Conclusion
If you are considering getting into the world of sports betting, then you might currently find yourself a bit overwhelmed with choosing the website that is right for you. This is totally normal and as such, if you want some help with making the right decision then be sure to refer to the above.