6 Office Management Tools You Should Be Using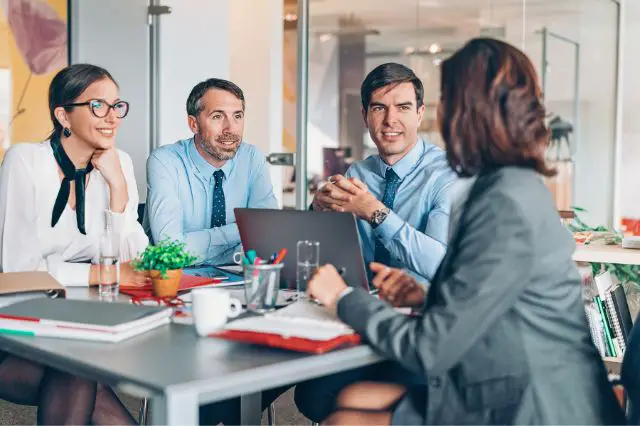 A business must do its best to manage the office and help others succeed. To overcome struggles and focus on your business, ensure you utilize the best office management tools available.
A virtual office setup
As you run a business, you'll want an easy way to connect online when you must. See how you should create a virtual office to give you and remote workers easy access to information. While it takes time to set up, it will make it better for everyone involved.
You and others can work from home and manage your business with it, allowing you to look over everything and check for problems.
Communication channels
An office needs an effective way to communicate with others. Whether you interact with customers, reach out to employees, or contact others, you'll want to see which communication channels work for your business.
Since you have multiple avenues to consider, such as email, text messaging, and direct messages, you should spend time reviewing them. Doing so will help you see which channels work the best, so you'll avoid miscommunication and problems.
To-do lists
You'll want to keep track of various tasks while allowing your employees to mark when they finish assignments. If you plan to make it efficient and easy, you should try to-do lists and use them to see when your employees finish tasks.
You can also offer personal to-do lists for yourself and your employees, so they'll track their tasks. Allowing them to save those lists online will make it easier to access and use them as needed.
SEO management
Search engine optimization (SEO) helps you get more traffic, so you should look into SEO management. Such tools will allow you to adjust your SEO and identify the best approaches to improve your ranking.
You can take SEO management a step further by utilizing SEO agencies to help you with the process. Doing so will help you look over your SEO in the office, so you'll know what to plan next concerning your marketing efforts.
Calendars and scheduling
You must keep the office organized to help your business succeed. You'll manage that as you find ways to keep track of scheduling through calendars and similar tools. Ensure you look into various calendars to see which offers the needed features.
While it takes some research to figure out which calendars and scheduling programs work best for your business, the right one will improve efficiency and organization throughout the office.
Training programs
You should spend time developing training programs to assist new employees. These programs allow you to go over the basics of your business, let employees learn how to use different tools, and maximize their time to perform well.
You can always add more programs and adjust them based on any feedback you receive. Doing so will inform new employees and allow others to learn new skills and improve through their efforts.
Wrap up
Office management matters if you plan to focus on improvement and efficiency. Ensure you review the management tools, see which ones apply to your business, and utilize them to make money.
Building a Better Future: 5 Steps to Becoming a Physical Therapist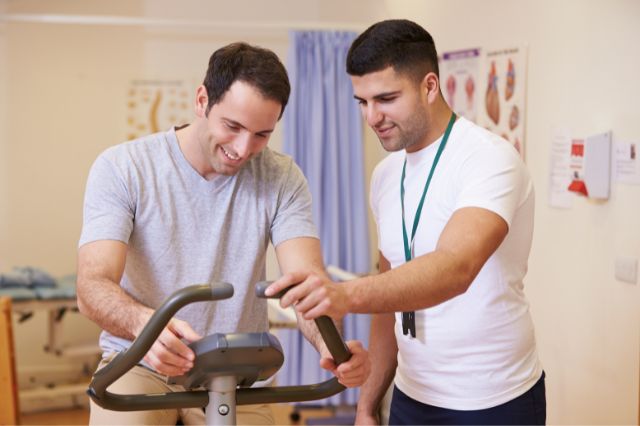 Becoming a physical therapist is a commendable and indispensable endeavor, focused on aiding individuals in recovering from injuries, surgical procedures, and a variety of medical conditions. As a physical therapist, you have the opportunity to exert a substantial influence on people's lives by enhancing mobility, alleviating discomfort, and enhancing their overall well-being. 
Obtain a Bachelor's Degree
The initial stride in your journey to become a physical therapist is to attain a bachelor's degree in a pertinent field. While some programs might accept a broad spectrum of undergraduate majors, it is customary for prospective physical therapists to major in biology, kinesiology, exercise science, or a correlated discipline. During your undergraduate years, focus on cultivating a robust understanding of biology, anatomy, and physiology, as these domains form the bedrock of your future in physical therapy.
Pursue a Doctor of Physical Therapy (DPT) Program
Following the completion of your bachelor's degree, the subsequent step is to apply for a Doctor of Physical Therapy (DPT) program. These programs typically span three years and are indispensable for achieving licensure as a physical therapist. It is of paramount importance to conduct comprehensive research and choose an accredited DPT program that aligns with your career aspirations and interests.
DPT programs amalgamate classroom instruction with clinical exposure, affording you the opportunity to acquire the requisite knowledge and practical proficiencies. You will delve into various physical therapy methodologies, patient assessment, treatment stratagem, and patient administration. Clinical rotations will grant you genuine hands-on experience, enabling you to collaborate with patients under the guidance of seasoned physical therapists.
Garner Practical Experience
Hands-on experience is the cornerstone of the physical therapy domain. Throughout your DPT program, you will be able to interact with a diversified patient population, ranging from individuals recuperating from orthopedic surgeries to those grappling with neurological ailments. Proactivity in seeking out varied clinical experiences is paramount, as it enables you to explore different specialties and settings within physical therapy. This exploration aids in identifying your areas of interest and building a well-rounded repertoire of skills.
Successfully Navigate the National Physical Therapy Examination (NPTE)
To procure licensure as a physical therapist in the United States, you must successfully complete the National Physical Therapy Examination (NPTE). This comprehensive assessment evaluates your aptitude and the application of your knowledge in a clinical setting. It encompasses subjects like patient evaluation, intervention, research, and practice management. To ensure a triumphant outcome, prudent preparation is advisable. A multitude of study resources, review courses, and practice examinations are at your disposal to bolster your prospects of success.
Attain State Licensure and Consider Specialization
After accomplishing your DPT program and emerging victorious in the NPTE, the next milestone is to obtain state licensure to practice as a physical therapist. The requisites for licensure may fluctuate from state to state; hence, it is imperative to delve into the specific prerequisites in your intended practice state.
Following the attainment of licensure, you can enhance your career by pursuing specialized credentials. Specializations may encompass areas such as sports therapy, orthopedics, pediatrics, geriatrics, and more. These certifications can broaden your career horizons and equip you to serve specific patient demographics or to work in specialized clinical environments.
Embarking on the journey to become a physical therapist is a gratifying odyssey that demands unwavering commitment, rigorous education, and clinical experience. As you follow this path, always remember that the pursuit of continuous learning and staying on top of the most recent advancements in the field will empower you to deliver superlative care and contribute to the betterment of healthcare for the foreseeable future.
Sealing the Sunshine State: Your Journey to Becoming a Florida Notary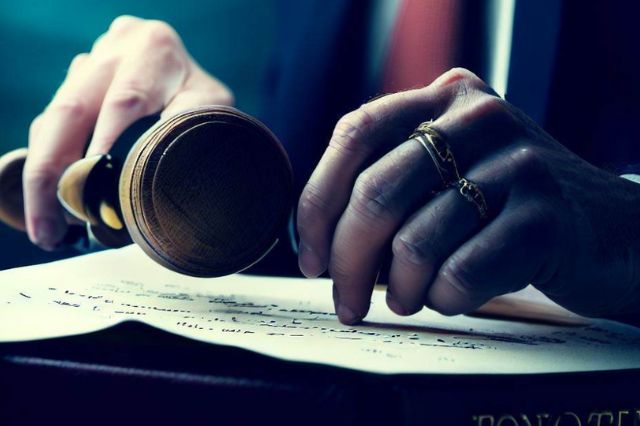 Becoming a notary in Florida is a rewarding and potentially lucrative endeavor, but it's essential to navigate the process with care and precision. This comprehensive guide will take you through the steps required to become a Florida notary public, helping you understand the responsibilities, qualifications, and benefits of this esteemed position.
Research suggests that the role of a notary public has been a vital part of various legal and administrative processes for centuries, and it continues to hold significant importance in today's society.
Understanding the Role of a Notary Public
Before delving into the specifics of becoming a Florida notary, it's crucial to grasp the fundamental role notaries play in our legal system. Notaries are appointed by the state government to act as impartial witnesses in various transactions, such as the signing of legal documents, oaths, and affidavits.
Their primary responsibility is to verify the identity of the parties involved in a transaction and ensure that they willingly and knowingly enter into the agreement.
Qualifications for Becoming a Florida Notary
To become a notary in Florida, you must meet specific qualifications set forth by the state. These qualifications include:
Age and Residency: You must be at least 18 years old and a legal resident of Florida.
Criminal History: Applicants should have a clean criminal history. Any felony convictions may disqualify you from becoming a notary.
Moral Character: Notaries must demonstrate good moral character and integrity.
Education: There are no specific educational requirements to become a notary in Florida.
The Application Process
Once you meet the qualifications, you can proceed with the application process. The State of Florida has made this process relatively straightforward. You can find a step-by-step guide on how to become a notary in Florida by visiting How to become a notary in Florida.
This website provides detailed information on the application process, required documents, and fees. Be sure to follow the instructions carefully to ensure a smooth application experience. The website also offers valuable resources to help you prepare for the notary exam, which is a critical part of the application process.
The Notary Exam
As part of the application process, aspiring notaries in Florida are required to pass a state-administered notary exam. This exam tests your knowledge of the duties and responsibilities of a notary public. While it may sound intimidating, with adequate preparation, it is entirely manageable.
There are numerous resources available to help you prepare for the exam, including study guides, practice tests, and online courses. These resources will ensure you have a comprehensive understanding of the laws and regulations governing notaries in Florida.
Notary Bond and Commission
Once you have successfully completed the application process and passed the notary exam, you will be required to obtain a notary bond and pay the necessary fees. The notary bond serves as a form of insurance to protect the public in case of any errors or misconduct on your part.
After obtaining the bond and paying the fees, you will receive your notary commission from the state. This commission is typically valid for four years, after which you will need to renew it.
Performing Notarial Acts
With your notary commission in hand, you are now authorized to perform notarial acts in the State of Florida. These acts may include witnessing signatures on legal documents, administering oaths and affirmations, and certifying copies of documents, among others.
It's important to note that as a notary public, you must always adhere to the laws and regulations governing your role. Failure to do so can result in the revocation of your commission and potential legal consequences.
Becoming a Florida notary is a process that requires careful consideration, dedication, and a commitment to upholding the highest ethical standards. The role of a notary is deeply rooted in our legal system, and as such, notaries play a crucial role in ensuring the integrity of important transactions.
If you are interested in pursuing this esteemed position, the journey to becoming a Florida notary is well worth the effort. It can open doors to new opportunities and provide a valuable service to your community. So, don't hesitate to embark on this path and begin your journey toward sealing the Sunshine State with your notarial expertise.
Notary-Navigators: Paving Your Path to Prosperity in the Public Seal World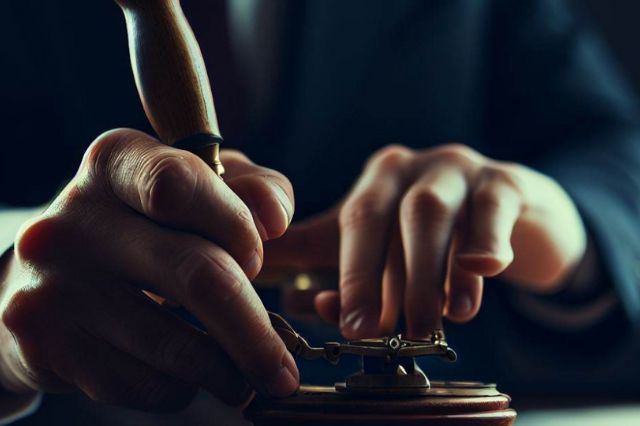 In an era of constant technological advancement and a digital landscape that is forever evolving, the traditional notary public profession has continued to stand strong as an essential element in the legal and business world. Yet, while notary services are still very much in demand, there has been a paradigm shift in the way individuals perceive and engage with this age-old profession.
In this article, we will explore the role of Notary-Navigators and how they are instrumental in paving a path to prosperity in the public seal realm.
The Role of Notary-Navigators
Notary-Navigators, as the name suggests, are professionals who specialize in guiding individuals and businesses through the intricate landscape of notarial services. They are more than just notaries; they are knowledgeable guides who help clients navigate the complex web of legal requirements, document authentication, and the ever-changing regulations that govern notary practices.
Research suggests that the demand for Notary-Navigators has been on the rise in recent years, primarily due to the increasing complexity of legal processes and the globalization of businesses. As international transactions become more common, the need for notarized documents that are legally valid across borders has grown significantly. This is where Notary-Navigators step in, offering their expertise to ensure that documents meet all legal requirements, whether they are intended for use domestically or internationally.
The Path to Becoming a Notary-Navigator
Becoming a Notary-Navigator is not a conventional career choice but rather a specialization within the broader field of notary services. To embark on this journey, one must first become a notary public, an essential step in gaining the foundational knowledge and skills needed to guide others effectively.
To become a notary public, individuals must meet specific requirements, which may vary from state to state. It's essential to consult your state's regulations to understand the prerequisites fully.
Once you've become a notary public, the next step is to gain practical experience in notarizing a wide range of documents, from affidavits to loan agreements. This experience is invaluable as it allows you to understand the nuances of various types of documents and the specific requirements for notarization.
However, becoming a Notary-Navigator goes beyond the basic notary duties. It requires a deep understanding of legal principles, document authentication processes, and the ability to stay updated with changing laws and regulations. This is a career path that demands continuous learning and professional development.
The Responsibilities of Notary-Navigators
Notary-Navigators take on a multifaceted role in assisting their clients. Here are some of the key responsibilities they shoulder:
Document Verification: Notary-Navigators thoroughly examine documents to ensure they meet all legal requirements, including proper formatting, signatures, and notarial certificates. They are skilled in identifying potential issues that could lead to document rejection.
Legal Expertise: Beyond the basics of notarization, Notary-Navigators have a deep understanding of the legal implications of various documents. They can provide clients with legal advice on matters related to notarized documents.
Cross-Border Compliance: For businesses engaged in international transactions, Notary-Navigators play a vital role in ensuring that documents comply with the legal standards of multiple jurisdictions. This includes understanding apostilles and authentication procedures.
Privacy and Security: Notary-Navigators are well-versed in maintaining the privacy and security of sensitive documents. They follow strict protocols to prevent fraud and unauthorized access to confidential information.
Continual Education: Staying up-to-date with changing laws and regulations is a fundamental aspect of the Notary-Navigator's role. They must continually seek education and professional development opportunities to serve their clients effectively.
The Prosperity in Notary-Navigation
The career of a Notary-Navigator holds significant potential for prosperity. In a world where precision and legality are paramount, their services are invaluable. Whether you are an individual seeking to notarize a personal document or a multinational corporation finalizing an international deal, having a Notary-Navigator by your side can save you time, money, and potential legal headaches.
Moreover, the demand for Notary-Navigators is expected to rise as businesses continue to globalize. The need for experts who can navigate the complexities of cross-border transactions and ensure compliance with international legal standards will only increase.
Notary-Navigators are not just notaries; they are the guides and experts in the intricate world of notarial services. They pave the way for prosperity by ensuring that documents are legally sound, authentic, and compliant with the ever-evolving legal landscape. As the demand for their specialized skills continues to grow, those who choose to embark on this unique career path are well-positioned to thrive in the public seal realm.
So, if you're considering a career in notary services, consider the path of a Notary-Navigator, and you might find yourself navigating your way to a prosperous and fulfilling career.