Navigating Purpose's Path: A Definitive Manual for Commencing a Nonprofit Journey in Florida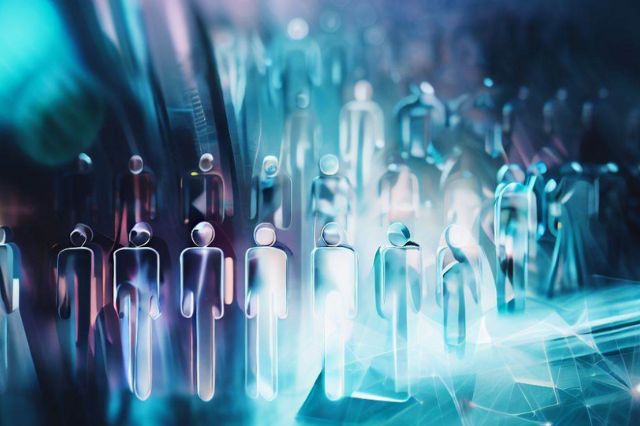 Starting a nonprofit organization can be a fulfilling and impactful way to contribute to your community and address pressing issues. Florida, with its diverse population and unique challenges, offers a fertile ground for nonprofits to flourish. However, embarking on this altruistic journey requires careful planning, dedication, and adherence to the legal and administrative processes.
In this comprehensive guide, we'll explore the essential steps to initiate a nonprofit in the Sunshine State, drawing from research and insights into the nonprofit landscape.
A Growing Need for Nonprofits
Before delving into the intricacies of establishing a nonprofit in Florida, it's vital to understand the current landscape. Research suggests that the demand for nonprofit organizations in Florida is steadily increasing. As the state's population grows and diversifies, so do the social and community needs. The research highlights the pivotal role nonprofits play in addressing these challenges, from environmental conservation to social welfare programs.
Why Start a Nonprofit in Florida?
Florida's allure extends beyond its sunny beaches and vibrant culture; it presents a unique set of opportunities and challenges for aspiring nonprofit founders. Here are some compelling reasons why you might consider starting a nonprofit in the state:
Diverse Demographics: Florida's diverse population provides a rich tapestry of experiences and needs. Nonprofits can address a wide range of issues, from healthcare disparities among different communities to environmental conservation projects that protect the state's unique ecosystems.
Tourism and Philanthropy: Florida's robust tourism industry offers nonprofits a broad donor base, as visitors often become engaged with local causes during their stay. Additionally, many wealthy retirees choose Florida as their home, creating a potential source of philanthropic support.
Business-Friendly Environment: Florida is known for its business-friendly policies, which also apply to nonprofits. The state offers tax incentives for donors, making it attractive for fundraising efforts.
How to Start a Nonprofit in Florida
Now that we've established the potential benefits of starting a nonprofit in Florida, let's dive into the practical steps to get you started. This guide will walk you through the process, but remember, it's essential to consult legal and financial experts to ensure compliance with all regulations.
Define Your Mission and Vision: Clearly articulate the purpose of your nonprofit. What social issue or need will your organization address, and what impact do you hope to achieve? Your mission statement should be concise and inspiring.
Select a Legal Structure: In Florida, most nonprofits choose the 501(c)(3) tax-exempt status, which allows for tax-deductible donations. This step involves incorporating your organization and obtaining an Employer Identification Number (EIN) from the IRS.
Board of Directors: Assemble a dedicated and diverse board of directors who share your passion and vision. Their expertise and commitment will be crucial in steering your nonprofit to success.
Create Bylaws: Develop bylaws that outline the internal governance and operational procedures of your nonprofit. These bylaws should be consistent with Florida state laws and IRS requirements.
Register with the State: File articles of incorporation with the Florida Department of State, Division of Corporations. This step formalizes your organization's legal existence.
Apply for Tax-Exempt Status: To become a 501(c)(3) nonprofit, you must submit Form 1023 or 1023-EZ to the IRS. This application process can be complex, so seeking professional assistance is advisable.
Fundraising and Compliance: Establish a fundraising plan and comply with Florida's regulations on charitable solicitation. Register with the Florida Department of Agriculture and Consumer Services, which oversees charitable organizations.
Financial Management: Implement sound financial practices, including budgeting, bookkeeping, and financial reporting. Ensure transparency in your financial operations to build trust with donors.
Build Community Partnerships: Collaborate with other nonprofits, government agencies, and local businesses to maximize your impact. Establishing strong partnerships can help you access resources and support.
Promote Your Nonprofit: Create a compelling online presence through a website and social media. Share your mission, success stories, and impact to attract donors and volunteers.
Starting a nonprofit in Florida can be a challenging but immensely rewarding endeavor. It allows you to make a positive difference in your community while addressing pressing issues. By following the steps outlined in this guide and seeking expert advice when needed, you can navigate the path to nonprofit success in the Sunshine State.
In conclusion, embarking on a nonprofit journey in Florida presents a wealth of opportunities to effect meaningful change in a diverse and dynamic environment. By understanding the growing need for nonprofits, the advantages of operating in Florida, and the step-by-step process to establish your organization, you can set out on a purpose-driven path that not only aligns with your vision but also makes a significant impact on the community you serve. So, take the plunge, and start your nonprofit journey today.
Entrepreneurial Upskilling: Nurturing Innovation and Startups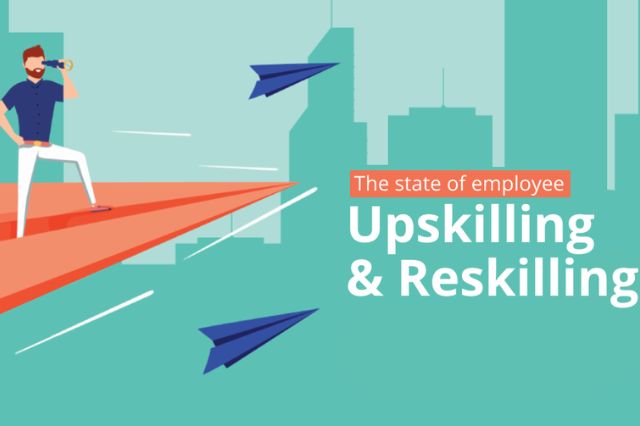 Are you an aspiring entrepreneur looking to take your startup to the next level? Then 'Entrepreneurial Upskilling: Nurturing Innovation and Startups' is the article for you.
In this piece, we will explore the importance of upskilling for entrepreneurial success and provide strategies for fostering innovation in your startup. Discover the key skills and qualities needed to develop an entrepreneurial mindset and learn how to build a supportive ecosystem for your startup's growth.
Plus, we'll delve into how technology and digitalization can be leveraged to enhance your entrepreneurial ventures.
The Importance of Upskilling for Entrepreneurial Success
The importance of upskilling for entrepreneurial success can't be overstated. As an entrepreneur, you must constantly adapt and grow to stay ahead in a competitive market. By investing in your own professional development, you increase your chances of success and ensure long-term sustainability for your business.
When you upskill, you acquire new knowledge and skills that are directly relevant to your entrepreneurial journey. Whether it's learning about the latest technological advancements, mastering new marketing strategies, or honing your leadership abilities, upskilling allows you to stay current and relevant in a rapidly changing business landscape.
Moreover, upskilling helps you become more versatile and adaptable. As an entrepreneur, you wear many hats and face various challenges on a daily basis. By continuously learning and acquiring new skills, you become better equipped to handle different tasks and navigate through obstacles with confidence.
Furthermore, upskilling enhances your credibility and reputation as an entrepreneur. When you invest in your own professional development, you demonstrate to potential clients, investors, and partners that you are committed to excellence and continuous improvement.
This not only boosts your own confidence but also instills trust and confidence in others, making it easier to attract opportunities and build valuable relationships.
Strategies for Fostering Innovation in Startups
To foster innovation in startups, it's crucial to implement strategies that encourage creative thinking and problem-solving. As an entrepreneur, you must create an environment that fosters a culture of innovation. Encourage your team to think outside the box and challenge the status quo.
Provide them with the freedom to experiment and take risks. By embracing failure as a learning opportunity, you can encourage your team to push boundaries and come up with groundbreaking ideas.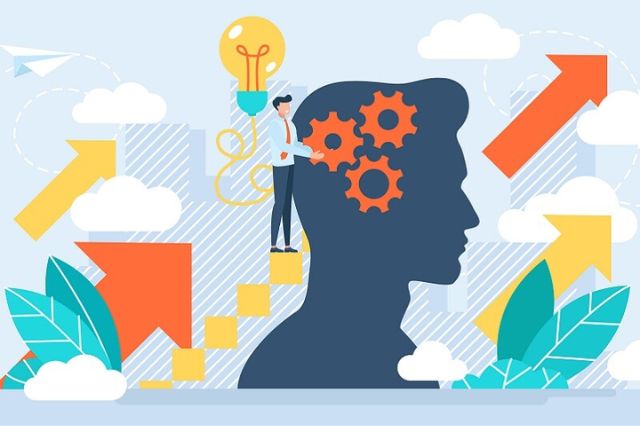 Another effective strategy is to promote collaboration and diversity in your startup. Encourage your team members to share their unique perspectives and ideas. By fostering an inclusive environment, you can leverage the power of diverse backgrounds and experiences to drive innovation. Facilitate brainstorming sessions and team-building activities to enhance collaboration and strengthen relationships among your team members.
Furthermore, it's important to invest in continuous learning and development. Encourage your team to attend workshops, conferences, and training programs to stay updated with the latest industry trends and acquire new skills. By providing opportunities for growth, you can empower your team to think creatively and solve complex problems.
Lastly, embrace technology and leverage it to your advantage. Implement tools and software that streamline processes and enhance productivity. Embracing automation and artificial intelligence can free up time for your team to focus on more creative and strategic tasks.
Developing an Entrepreneurial Mindset: Key Skills and Qualities
Developing an entrepreneurial mindset requires you to cultivate key skills and qualities that will help you thrive in the business world. It's not just about having a great business idea, but also about possessing the right mindset to turn that idea into a successful venture. By developing these skills and qualities, you can enhance your chances of success and overcome the challenges that come with entrepreneurship.
| | | |
| --- | --- | --- |
| Skill/Quality | Description | Importance |
| Adaptability | Being able to quickly adjust and navigate through changing circumstances and market conditions | Crucial in an ever-evolving business landscape |
| Resilience | The ability to bounce back from failures and setbacks | Essential for maintaining motivation and overcoming obstacles |
| Creativity | Thinking outside the box, coming up with innovative solutions | Key for identifying new opportunities and staying ahead of the competition |
| Risk-taking | Being willing to take calculated risks and embrace uncertainty | Necessary for growth and seizing opportunities |
Building a Supportive Ecosystem for Startup Growth
You can create a supportive ecosystem for your startup growth by surrounding yourself with like-minded individuals and seeking out mentorship opportunities. Building a network of supportive individuals who share your entrepreneurial spirit can provide you with the motivation, guidance, and resources you need to succeed.
Here are three key elements that can help you create a supportive ecosystem for your startup:
Collaborative coworking spaces: Joining a coworking space can provide you with a community of fellow entrepreneurs who are facing similar challenges and can offer valuable insights and support. These spaces often organize networking events, workshops, and mentorship programs, allowing you to connect with like-minded individuals and expand your knowledge.
Startup incubators and accelerators: Incubators and accelerators are organizations specifically designed to support startups. They offer a range of resources, including mentorship programs, access to funding, and networking opportunities. Joining an incubator or accelerator can provide you with the guidance and support you need to navigate the early stages of your startup.
Online communities and forums: Engaging with online communities and forums dedicated to entrepreneurship can connect you with a diverse range of individuals who can offer advice, share experiences, and provide support. These communities often have active discussion boards, expert-led webinars, and networking events, allowing you to learn from others and expand your network.
Leveraging Technology and Digitalization in Entrepreneurial Ventures
Embrace the power of technology and digitalization to propel your venture forward. In today's fast-paced world, utilizing technology is essential for the growth and success of any entrepreneurial venture. By leveraging digital tools and platforms, you can streamline operations, enhance productivity, and reach a wider audience.
Here is a visual representation of how technology and digitalization can benefit your entrepreneurial journey:
Benefits of Technology and Digitalization
Increased efficiency and productivity
Enhanced communication and collaboration
Access to global markets and customers
With technology, you can automate repetitive tasks, allowing you to focus on more strategic initiatives. Collaboration tools enable seamless communication and knowledge sharing among team members, leading to improved decision-making and innovation. Furthermore, digital platforms provide a gateway to global markets, allowing you to connect with customers worldwide and expand your reach.
Conclusion
In conclusion, developing your entrepreneurial skills taxonomy and embracing upskilling is crucial for success in the dynamic world of startups. By continuously learning and acquiring new knowledge, you can stay ahead of the competition and drive innovation in your venture.
Additionally, fostering an entrepreneurial mindset along with building a supportive ecosystem will create a fertile ground for growth and expansion.
Embracing technology and digitalization will further enhance your ability to adapt and thrive in the ever-evolving business landscape.
So keep learning, stay innovative, and watch your startup flourish!
How Retail Businesses Can Benefit from ERP Solutions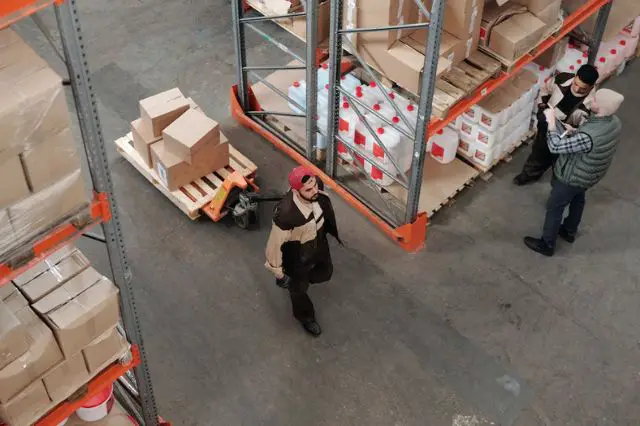 Are you a retail business owner looking to boost your efficiency and profitability? Look no further than ERP solutions.
With improved inventory management, streamlined supply chain processes, enhanced customer relationship management, efficient financial management, and increased business intelligence and analytics, ERP solutions offer a comprehensive solution to your business needs.
Discover how these solutions can transform your retail business and drive success.
Improved Inventory Management
You'll be amazed at how much easier it is to keep track of your inventory with a retail ERP solutions. With traditional manual methods, managing inventory can be a time-consuming and error-prone task. But with an ERP solution, you can streamline and automate the entire process, saving you both time and effort.
An ERP solution provides real-time visibility into your inventory levels across all your retail locations. You can easily view the quantity and availability of each item, making it easier to manage stock levels and ensure that you have enough products to meet customer demand. This eliminates the need for manual inventory counts and reduces the risk of overstocking or running out of popular items.
Furthermore, an ERP solution can help you optimize your inventory by providing valuable insights and analytics. You can analyze sales data, identify trends, and forecast demand to make informed decisions about purchasing and replenishing stock. This ensures that you always have the right products in the right quantities, minimizing stockouts and maximizing sales opportunities.
In addition, an ERP solution can automate the entire procurement process, from creating purchase orders to tracking deliveries. This streamlines the supply chain, reduces the risk of errors, and improves efficiency. You can easily generate purchase orders based on inventory levels, set up automatic reordering, and track the status of orders in real-time.
Streamlined Supply Chain Processes
By streamlining supply chain processes, you can enhance efficiency and reduce costs. Here are four ways you can achieve this:
Improve Inventory Visibility: Implementing a streamlined supply chain process allows you to have better visibility into your inventory levels. With real-time data and accurate forecasting, you can ensure that you have the right amount of inventory at the right time, minimizing stockouts and excess inventory.
Optimize Logistics: Streamlining your supply chain enables you to optimize your logistics operations. By integrating transportation management systems and leveraging data analytics, you can make informed decisions about shipping routes, carrier selection, and delivery schedules. This results in faster and more cost-effective transportation, reducing lead times and improving customer satisfaction.
Enhance Collaboration: Effective supply chain management requires collaboration with suppliers, manufacturers, and distributors. With streamlined processes, you can easily share information, coordinate activities, and resolve issues in real-time. This improves communication, reduces delays, and strengthens relationships throughout the supply chain.
Reduce Waste: A streamlined supply chain eliminates inefficiencies and reduces waste. By optimizing processes such as order fulfillment, inventory management, and demand planning, you can minimize excess inventory, reduce product obsolescence, and improve overall resource utilization. This leads to cost savings and a more sustainable business model.
Enhanced Customer Relationship Management
Enhancing customer relationship management can greatly improve customer satisfaction and loyalty. By utilizing effective CRM strategies and technology solutions, retail businesses can better understand and cater to their customers' needs, ultimately leading to increased sales and customer retention. On the other hand, you can check ERP vs CRM in a more detailed manner.
One way to enhance CRM is by implementing an ERP solution that integrates customer data across different departments and touchpoints. This allows for a more holistic view of the customer journey and enables personalized interactions and targeted marketing campaigns.
With an ERP system in place, retail businesses can track customer preferences, purchase history, and communication preferences, ensuring that they deliver relevant and timely offers and recommendations.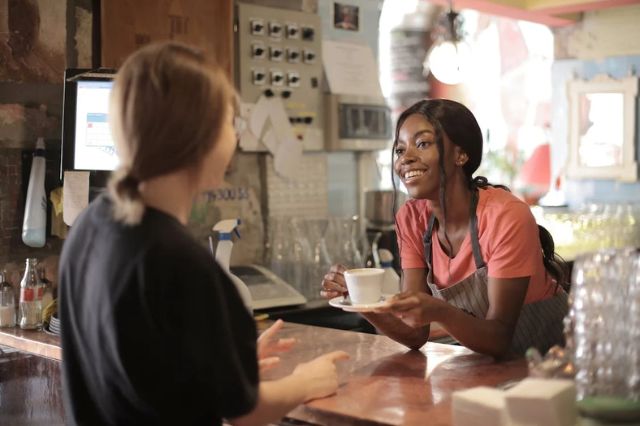 Additionally, an ERP solution can help streamline customer service processes by providing access to real-time customer information, enabling representatives to provide faster and more accurate assistance. This can lead to improved customer satisfaction and loyalty, as customers feel valued and supported throughout their interactions with the business.
To illustrate the benefits of enhanced CRM, consider the following table:
Benefits of Enhanced CRM
Increased customer satisfaction
Improved customer retention
Personalized marketing campaigns
Streamlined customer service
Enhanced customer loyalty
Efficient Financial Management
To effectively manage your finances, it's important to implement efficient financial management strategies that allow you to track and optimize your income and expenses. Here are four key strategies to help you achieve this:
Budgeting: Start by creating a realistic budget that outlines your income and expenses. This will help you allocate your resources effectively and identify areas where you can cut costs or increase savings.
Expense Tracking: Use a reliable financial management software or app to track your expenses. This will give you a clear picture of where your money is going and help you identify areas where you can reduce spending.
Cash Flow Management: Monitor your cash flow regularly to ensure you have enough funds to cover your expenses and investments. Analyze your income and expenses to identify any gaps and take necessary steps to address them.
Debt Management: Develop a strategy to manage and reduce your debts. Prioritize high-interest debts and consider consolidation or refinancing options to lower your interest payments.
Increased Business Intelligence and Analytics
With increased access to business intelligence and analytics, you can make data-driven decisions to improve your operations and drive growth. By utilizing advanced software solutions, such as Enterprise Resource Planning (ERP) systems, you can gather and analyze vast amounts of data to gain valuable insights into your retail business.
ERP solutions provide you with a centralized platform that integrates data from different departments, such as sales, inventory, and customer service. This allows you to have a holistic view of your business, enabling you to identify patterns, trends, and opportunities for improvement. With real-time data at your fingertips, you can make informed decisions quickly and effectively.
Furthermore, business intelligence tools within ERP systems enable you to create customized reports and dashboards that provide you with key performance indicators (KPIs) and metrics. These visual representations of your data help you easily identify areas of strength and weakness, allowing you to prioritize your efforts and allocate resources accordingly.
Conclusion
In conclusion, ERP solutions offer a multitude of benefits for retail businesses. By implementing these systems, you can improve inventory management, streamline supply chain processes, and enhance customer relationship management. Additionally, you will efficiently manage your finances.
Moreover, ERP solutions provide access to valuable business intelligence and analytics. This allows you to make informed decisions and drive growth.
Don't miss out on the opportunity to optimize your business operations and stay ahead in the competitive retail industry.
Unveiling the Art of Wealth Accumulation: Exploring Fascinating Holding Company Examples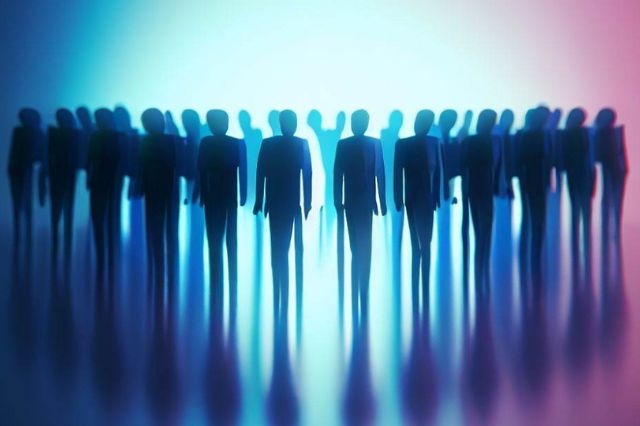 When it comes to building wealth and managing assets, there are various strategies that individuals and businesses employ. One such strategy that has gained prominence in recent years is the use of holding companies. Holding companies serve as a powerful tool for wealth accumulation, asset protection, and tax optimization.
In this article, we will delve into the world of holding companies and explore some intriguing examples that highlight their effectiveness.
Understanding the Concept of Holding Companies
Before we dive into specific examples, it's essential to grasp the fundamental concept of holding companies. A holding company is a type of business entity that exists primarily to own and manage other companies' assets, such as stocks, real estate, or subsidiary companies. The primary purpose of a holding company is not to engage in active business operations but to hold and control assets.
Research suggests that holding companies have been employed by savvy investors and entrepreneurs for decades as a means to structure their wealth and business holdings efficiently. They provide a unique avenue for asset protection and risk mitigation, making them a valuable tool in the world of finance and wealth management1.
To gain a deeper understanding of holding company examples, you can visit this informative resource.
Holding Company Examples: Real-World Applications
Now that we have a basic understanding of holding companies, let's explore some real-world examples that illustrate how they can be used effectively.
Tech Giant Alphabet Inc. (Google)
Alphabet Inc., the parent company of Google, is a prime example of a holding company structure in action. Alphabet was created to reorganize Google's various businesses, including Google itself and other subsidiaries like Waymo (self-driving cars) and Verily (life sciences). By structuring itself as a holding company, Alphabet can efficiently manage these diverse businesses under a single umbrella, allowing for better resource allocation and strategic decision-making.
Warren Buffett's Berkshire Hathaway
Warren Buffett's investment conglomerate, Berkshire Hathaway, is another compelling example of a holding company's power. Berkshire Hathaway owns and operates a vast array of subsidiary companies, ranging from insurance and energy to consumer goods and transportation. This structure allows Buffett to diversify his investments while maintaining centralized control over the companies in his portfolio.
Luxury Goods Group LVMH
LVMH Moët Hennessy Louis Vuitton SE, commonly known as LVMH, is a multinational luxury goods conglomerate. LVMH serves as a holding company for numerous prestigious brands, including Louis Vuitton, Moët & Chandon, and Christian Dior. This structure enables LVMH to oversee a portfolio of high-end brands, leveraging synergies and economies of scale in the luxury market.
Private Equity Firms
Many private equity firms also utilize holding company structures to manage their investments. These firms acquire and hold stakes in various companies across industries, aiming to enhance their value over time. The holding company structure allows private equity firms to apply their expertise and resources strategically to each portfolio company.
To delve even deeper into holding company examples and their intricacies, you can Learn More by exploring additional resources on the topic2.
The Power of Holding Companies in Wealth Accumulation
Holding companies offer several advantages for individuals and businesses seeking to accumulate wealth:
Asset Protection: Holding companies can shield assets from legal liabilities and creditors, providing a layer of protection for personal and business assets.
Tax Efficiency: They enable tax optimization strategies, such as income splitting, capital gains deferral, and estate planning, leading to potential tax savings.
Diversification: Holding companies allow for diversification of investments, reducing risk exposure and enhancing overall portfolio performance.
Strategic Control: They provide centralized control and management over subsidiary companies, facilitating strategic decision-making.
Holding companies represent a versatile and powerful tool for wealth accumulation and asset management. As demonstrated by the real-world examples mentioned above, this strategy has been employed by successful individuals and corporations to great effect. By understanding the intricacies of holding companies and their potential benefits, you can explore opportunities to optimize your financial portfolio and protect your assets.
So, whether you're an aspiring investor or a seasoned entrepreneur, consider the merits of holding companies as you navigate the complex landscape of wealth accumulation and financial success.