Most Popular International Universities Among the U.S. Students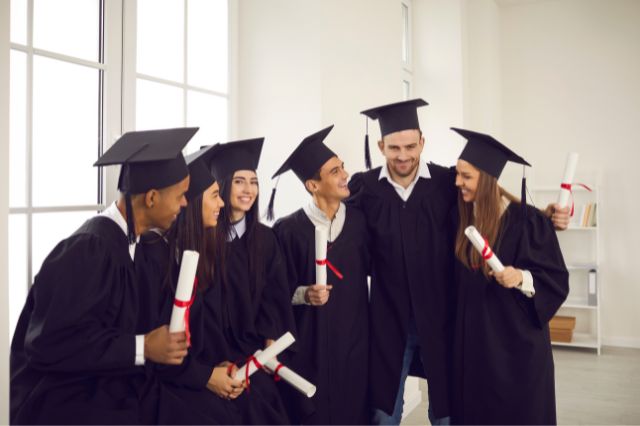 Today everyone wants a degree from an international University as it boosts their career and improves job opportunities. Going abroad for higher studies has multiple benefits, including an array of courses, world-class education, and affordability. In addition, the experience one gathers during their study abroad is priceless and shapes their young mind. And therefore, most American students prefer to move outside the country for education. A study reported that many U.S. students are flying abroad for their higher studies.  
Also, when you look for global education, you can get the chance to learn under a different academic pattern. Therefore, it helps you to acquire new perspectives that broaden your knowledge. And, if you also have the vision to study abroad, continue reading. Here, we will list some of the popular international universities among U.S. students and why they can be an ideal option for you.  
University of Arts London – England
England is the first and foremost top educational destination among U.S. students. The University of Arts London is among the most popular international universities. The University of Arts London is an international university of fine arts, and thousands of American students interested in this domain are often attracted to enroll in this institute. The university has a solid historical past and a heritage of world-class education, which also becomes an attraction for U.S. students.
There are several reasons you can consider enrolling at this university. First, the alumni base is strong, and many renowned artists have completed their education at this institute. Besides, the tuition fee is also lower when compared to other international universities. 
London School of Economics and Politics – England
Another top international university in England that has massive popularity among American students is the London School of Economics and Politics. Currently, some of the most renowned politicians and economists, like Kennedy and David Rockefeller, are alumni of this institute. They hold prominent positions in global politics and economics. Also, the London School of Economics and Politics has been on the list of the top 100 international universities for many years. The institute provides a strong curriculum and quality education in several social and economic disciplines.
The primary language for instruction is English here, and students from English-speaking backgrounds, like U.S. students, can easily adapt to this type of education system. The other perks which attract U.S. students are scholarships and cost-effective accommodations.
University of Melbourne – Australia
Australia is another popular study destination among American students, while the University of Melbourne remains one of the most attractive educational places. This owes its position in the top eight international universities in the country. The University of Melbourne is in Victoria, Australia. It is the oldest University in Victoria and the second oldest one in Australia. More than 27% of students enrolled in the university are internationally born, indicating its popularity. Also, the university provides a wide range of specialization options, making it an ideal international university for U.S. students.
Munich University of Technology – Germany
Munich University of Technology is one of the nine leading technology institutes called TU:9 in the country. The university has multiple satellite campuses in different countries and locations like Singapore, Garching, and Freising-Weihenstephan. Munich university of technology, also known as TUM, ranks within the 100 top technological universities in the world. This international university attracts many students from across the world because it holds a prestigious position among the top five technological universities that have created the highest scientific impact – by the European Commission.
Though the university's primary language of instruction is German, several courses are offered in English. So, you can choose the subject accordingly. Also, Germany provides free education, which makes it another good option as an international university for American students as they face trouble dealing with the higher tuition fees in their home country. 
University of Science and Technology China – China
University of Science and Technology China, also known as USTC, is another famous international university many U.S. students target to enroll in. The university holds a stable ranking in the top 100 science and technology universities worldwide. From 1991-2000, the institute published several journals in fields like Science, PRL, and Nature, contributing to its name and fame. The institute enrolls 36% of international students of its total learner force and provides a world-class education for them. The primary instruction language in this institute is Chinese, but it also provides courses in English. China's language and culture differ from America's; hence you must choose this institute wisely.
University of Barcelona – Spain
The University of Barcelona is Spain's oldest and best University in Catalonia. The University of Barcelona is also one of the top universities worldwide for Arts and Humanities, Life Science, and Biomedicines. Another interesting fact about this institution is that the university's library is the largest in the country, holding 2,000,000 books and publications. Studying in Spain is a great opportunity, as the tuition fee is lower. This international university offers various courses in English even though the primary language for instruction is Spanish. In addition, you can take a language course to make it easy to communicate with native people, teachers, and batchmates during your stay.
Pierre and Marie Curie University – France
France is one of the top countries globally that attracts a good number of international students every year. Pierre and Marie Curie University are located in the Capital of Paris. It also forms France's largest and most significant medical and science institute. The institute complex has 125+ laboratories. It is among the top 50 international universities per URAP and ARWU indexes. Currently, out of 14% of international student's majority of them are of American origin. Besides, the primary instruction language is French, although many courses are offered in English. So, English-speaking students can attend the university. Also, Paris is one of the top travel destinations in the world. Therefore, when you enroll in PMCU, you get an excellent opportunity to travel and witness some of the finest beauty of the city, like the Eiffel Tower and the Paris art museum. Along with world-class education, you also experience local foods and a burst of culture mix during your study period.
Polytechnic University of Turin – Italy
When discussing or thinking about international universities, your list must include Italy. Today Italy is also a popular study destination for many U.S. students compared to multiple international universities. The Polytechnic University of Turin holds 14% of its population as international students, amongst which the post-graduation enrollment is high. This indicates its attractiveness amongst international students, especially Americans. The university is globally recognized for its facilities and educational resources for domains like Architecture and technical engineering. In addition, the university offers 14 specially designed course programs in English, which reduce the language barrier for many international students. Also, you can enroll in an Italian language course program to help you live and interact with locals easily during your study span.
Other top universities popular among U.S. students
All the top international universities cannot be listed, as they are many renowned and esteemed institutions on global fronts. All the universities are popular for their course, activities, co-curriculums, and placement opportunities. Some have been discussed above, while other top universities you can check are listed below
Imperial College London
University of Adelaide
Paris Diderot University
University of Strasbourg
University of Queensland
University of Sydney
University of New South Wales
University of Zurich
University of Amsterdam
Tsinghua University
University of Buckingham
Goethe University of Frankfurt
Conclusion
Studying abroad is a lifetime experience, and the options are nearly endless. Institution around the world provide you exposure to the culture, heritage, education, and experience that helps you to build your personality and career. This article discusses some very popular institutes worldwide for your help. So, if you want to enroll in an international university for your higher study, make sure to contribute enough time to all possible options and choose the best ones that fit your requirements. Also, remember to get an international debit card while studying abroad. It will make your international payments smooth and reliable. 
Why is Learning the English Language Important in Today's World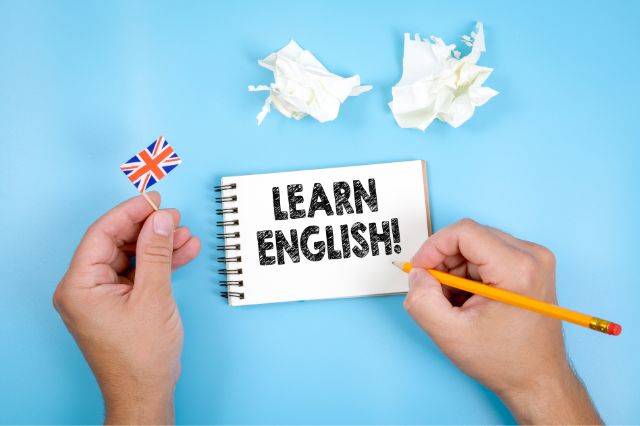 Language barriers get frustrating when you are unable to convey the message. While traveling through different countries, you encounter numerous languages you need to become more familiar with. Many people are learning new languages, thus raising the index of polyglots on the standard scale. But sadly, you can't understand every single language of all countries. In such situations, English is your lifesaver. 
Today, many populations teach English at primary and secondary levels to familiarize you with this language. English is the language of science, computers, aviation, and diplomacy. Even playing games like Online craps casinos, English is necessary to learn the terms and conditions. 
This article will help you to skim through some of the essential benefits of English.
Global Language
English is a global language. As the most spoken tongue, it is the first language of almost 53 countries and the most common second language in most countries worldwide. It is vital for International business and trade. 
As an entrepreneur, you should learn English to strike international deals effectively. Multinational companies also require you to be able to communicate in English. This language opens the doors of communication when two people from different countries meet.
Tourism and Travel
When you travel to other countries, you usually have to hire an interpreter for things to go smoothly. But it can be pretty expensive. How convenient would it be to know a language that will aid you in communicating with almost every nation? Learn English as it makes it easier for you to strike up conversations with people all around the globe.
Not knowing the language and being unable to communicate leave you on a cliffhanger in some situations while traveling abroad. But knowing English enhances your travel experience throughout the world. It helps to share with people of various cultures and allows you to learn about their cultures and traditions.
Education
English is crucial in education. Many countries have introduced English teaching courses to make children learn this global language with ease. You may have seen several kinds of research in all fields of science to be conducted and published in English; This is because English is the language of science.
Learning and understanding English also opens the door to many global opportunities for academic purposes. It is of vital importance in higher education and research fields. To continue your studies in other countries, you must learn English. 
It helps you continue your higher education in a more competitive world and aids in the advancements and unique collaborations among scholars globally.
Entertainment and Media
Have you ever wondered why most of your favorite movies, TV shows, books, and music are in English? Why is that? With the rise of awareness about this international language, the entertainment industry is trying to engage actors in English movies for worldwide popularity. 
Suppose your favorite film is in English, but you cannot understand it. It will be a shame to wait for subtitles to be published to watch the movie finally. But you can rule out such helplessness by learning English. If you want to dive into the entertainment and media industry, you must understand English. It gives you access and easy scrolling throughout the online community without feeling lost.
A Quick Review
Learning more languages is quite valuable, especially if you frequent some particular countries. But it will be nearly impossible to learn languages from more than ten countries simultaneously. Thus, work smart and understand the international English language that will help you travel through many countries without feeling lost. 
Cracking JEE Main: Expert Advice and Insider Tips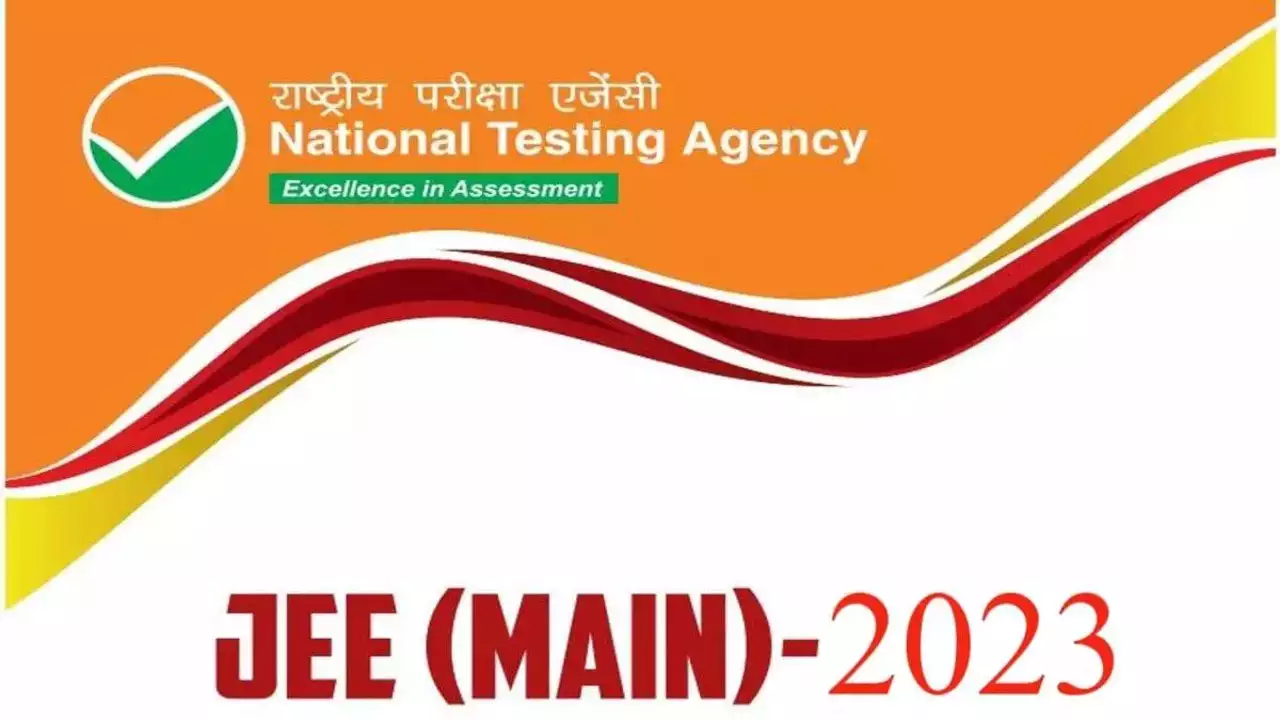 The Joint Entrance Examination (JEE) Main is an annual engineering entrance examination in India. It is conducted by the National Testing Agency (NTA). The examination is for admission to various engineering colleges across India. The main examination is divided into two parts: Paper 1 and Paper 2. Paper 1 is for admission to B.E./B.Tech. courses and Paper 2 is for admission to B.Arch. and B.Planning courses.
To crack JEE Main, students need to have a clear understanding of the exam pattern and the best books for JEE mains. They should also develop a strong study plan to be able to score well in the examination.
Here are some tips to develop an effective study plan for JEE Main preparation:
1. Firstly, students need to make a list of all the topics that are covered in the JEE Main syllabus. They should then divide these topics into three categories: Easy, Medium and Difficult.
2. Students should then start preparing for the Easy topics first. They should try to complete these topics as soon as possible. This will give them a confidence boost and will also help them in understanding the Medium and Difficult topics better.
3. Once the Easy topics are completed, students should move on to the Medium topics. They should try to complete these topics systematically.
4. Students should then start solving JEE Main previous year papers. This will help them in understanding the exam pattern and the type of questions that are asked in the examination.
5. Students should also take mock tests regularly. This will help them in identifying their weaker areas and will also help them in improving their time management skills.
6. Students should make sure that they revise all the topics regularly. This will help them in remembering the concepts better and will also help them in scoring well in the examination.
By following the above tips, students will be able to develop an effective study plan for JEE Main preparation.
Utilizing Resources and Tools to Enhance JEE Main Preparation
When it comes to preparing for the JEE Main, there are a number of resources and tools available to help you get the most out of your studies. Here, we will take a look at some of the most useful resources and tools that can help you make the most of your JEE Main preparation.
One of the most important resources for JEE Main preparation is the official JEE Main website. This website contains a wealth of information about the exam, including the syllabus, exam pattern, and important dates. It is also a good idea to familiarize yourself with the website of the institute you are planning to take the exam at, as each institute has its own unique process for administering the exam.
Another great resource for JEE Main preparation is the official JEE Main app, which is available for both Android and iOS devices. This app provides a wealth of resources, including a mock test, sample questions, and important news and updates. The app also allows you to track your progress and performance over time, which can be extremely helpful in identifying areas of improvement.
Mastering the Core Concepts and Formulas for JEE Main
JEE Main is considered to be one of the toughest entrance exams in India. It is the gateway to getting into the top engineering colleges in the country. The exam tests your knowledge of Physics, Chemistry and Mathematics. The exam is divided into two parts, Paper 1 and Paper 2. Paper 1 is for students seeking admission to engineering courses and Paper 2 is for students seeking admission to architecture and planning courses.
To crack JEE Main, you must have a strong understanding of the core concepts and formulas. In this blog, we will discuss some of the most important concepts and formulas that you need to know for JEE Main.
Maximizing Your Test-Taking Skills for JEE Main Success
It is no secret that the Joint Entrance Examination (JEE) is one of the most competitive exams in India. Every year, hundreds of thousands of students vie for a spot in the country's top engineering colleges. The competition is so stiff that even a small mistake can cost you a rank. So, how do you ensure JEE's Main success with Infinity Learn.
The first step is to understand the exam pattern and the syllabus. Once you have done that, you need to start preparing early and focus on building a strong foundation. Once you have a strong foundation, you can start working on your test-taking skills.
Here Are Some Tips to Help You Maximize Your Test-taking Skills for JEE Main Success:
1. Time management
One of the most important skills you need to master for JEE Main success is time management. The exam is divided into three sections – Physics, Chemistry, and Mathematics. You need to distribute your time wisely between the three sections.
If you find that you are struggling with a particular section, move on to the next one and come back to it later. Don't spend too much time on a single question.
2. Accuracy
Another important skill you need to master is accuracy. In the JEE Main exam, there is a negative marking for wrong answers. So, even if you are not sure about the answer to a question, attempt it. There is a better chance of you getting it right than if you had left it blank.
Conclusion
There will be questions in the JEE Main exam that you will not be able to answer with certainty. In such cases, you need to use your judgement and make an educated guess. Eliminate the options that you are sure are wrong and then take a guess. If you get it wrong, you will not lose marks as there is no negative marking for wrong answers.
How to Select the Best IAS Coaching Institute?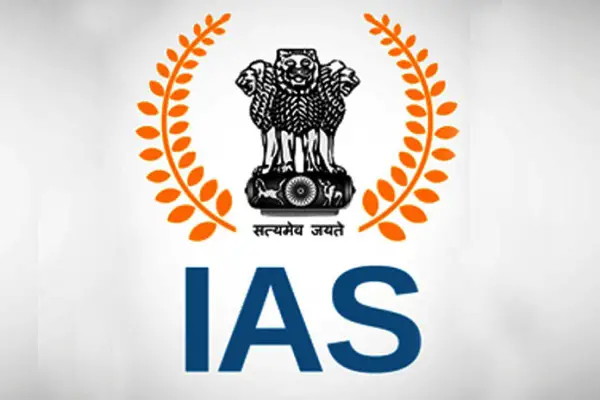 IAS coaching refers to the preparation and training provided to individuals interested in becoming Indian Administrative Service (IAS) officers. The IAS is a highly prestigious and sought-after position in the Indian government, and the selection process is highly competitive. To become an IAS officer, individuals must pass a rigorous examination that tests their knowledge of various subjects, including current affairs, Indian polity, economics, and general knowledge.
IAS coaching is designed to help individuals prepare for this examination by providing them with the knowledge, skills, and strategies they need to succeed. IAS coaching is offered by various institutes across India, both private and government-run. Some institutes are more highly regarded than others, and it's important for individuals to research different institutes and choose one that best meets their needs.
Choosing the best coaching institute for IAS can be daunting, especially when so many options are available. However, by keeping a few important factors in mind, you can make an informed decision to help you achieve your goal of becoming an IAS officer.
Reputation: The reputation of the UPSC coaching institute is a key factor in determining its effectiveness. Institutes with good reputations are more likely to produce successful candidates than those with poor reputations.
When researching institutes, look for ones with a good track record of producing successful candidates. Ask friends and family for recommendations, and research online to find out more about the institute's reputation. It's also a good idea to look at the institute's website and social media pages to see what current and past aspirants have to say about their experience.
Faculty: The quality of the faculty is another important factor to consider when choosing the UPSC preparation institute. Look for institutes with experienced and qualified teachers who deeply understand the IAS exam and the subjects covered in it.
It's also a good idea to check out the institute's faculty-candidate ratio, as a low ratio can mean that aspirants are not getting enough individual attention. A good faculty-candidate ratio is 1:20.
Curriculum: The institute's curriculum should be comprehensive and up-to-date. The curriculum should cover all the subjects covered in the IAS exam, including current affairs, and should be regularly updated to reflect any changes in the exam pattern. The curriculum should also be designed to cater to the diverse needs of the aspirants.
Study Material: The institute should provide quality study material that covers the best course for UPSC preparation. The study material should be easy to understand and regularly updated to reflect any changes in the exam pattern. The study material should also be designed so that it's easy to revise. It's also a good idea to check if the institute provides online resources, such as e-books or online quizzes, that can supplement the study material.
Test Series: Regular test series are an important part of IAS coaching, as they help aspirants to identify their weaknesses and work on them. Look for institutes that provide regular test series, both online and offline, and that provide detailed feedback on the candidate's performance. The test series should be designed to simulate the actual exam and should be based on the latest pattern of the exam.
Past Results: The past results of the institute can give you an idea of its effectiveness. Look for institutes with a good track record of producing successful candidates, and consider the number of aspirants who have cleared the IAS exam in the past few years. It's also a good idea to look at the overall performance of the institute, such as the number of aspirants who have been selected for the interview stage of the exam.
Location: The location of the institute is another important factor to consider. Look for institutes located in your city or nearby, as this will make it easier for you to attend classes and take advantage of the institute's resources. It's also a good idea to consider the accessibility of the institute, such as whether it's easily reachable by public transport or if ample parking is available.
Fees: The UPSC classes fees are another important factor to consider. Look for institutes that offer quality coaching at an affordable fee. Compare the fees of different institutes, and choose one that fits your budget. Keep in mind that the fees should be in line with the services offered by the institute, and it's important not to compromise on the quality of coaching for the sake of lower fees.
Additional facilities: Some institutes provide additional facilities such as a library, hostel, counselling and mentorship etc. These facilities can be very helpful for aspirants preparing for the IAS exam and give you an edge over other aspirants.


Online classes: With the COVID-19 pandemic, many institutes have started offering online classes. These classes are a good option for aspirants who cannot attend regular classes or for those who prefer the flexibility of online learning.
Look for institutes that offer UPSC course online and have a good reputation for providing quality online coaching. When considering online classes, check if the institute provides live classes, recordings of the classes and if there is a provision for interactive sessions. Also, check the technical support and infrastructure provided by the institute for online classes.
Personal attention: Personal attention is very important in IAS coaching. Look for institutes that provide individual attention to aspirants, such as one-on-one sessions with teachers or small group discussions. This can help you to get a better understanding of the subjects and to work on your weaknesses.
Conclusion
Choosing the best UPSC coaching classes online is crucial for your success. By considering the reputation of the institute, the quality of the faculty, the curriculum, the study material, the test series, the past results, the location, the fees, and the additional facilities, you can make an informed decision and increase your chances of success in the IAS exam. It's always recommended to visit the institute, interact with the faculty and aspirants, and get a feel of the atmosphere before making the final decision.