120 Famous Inner Beauty Quotes to See Life Differently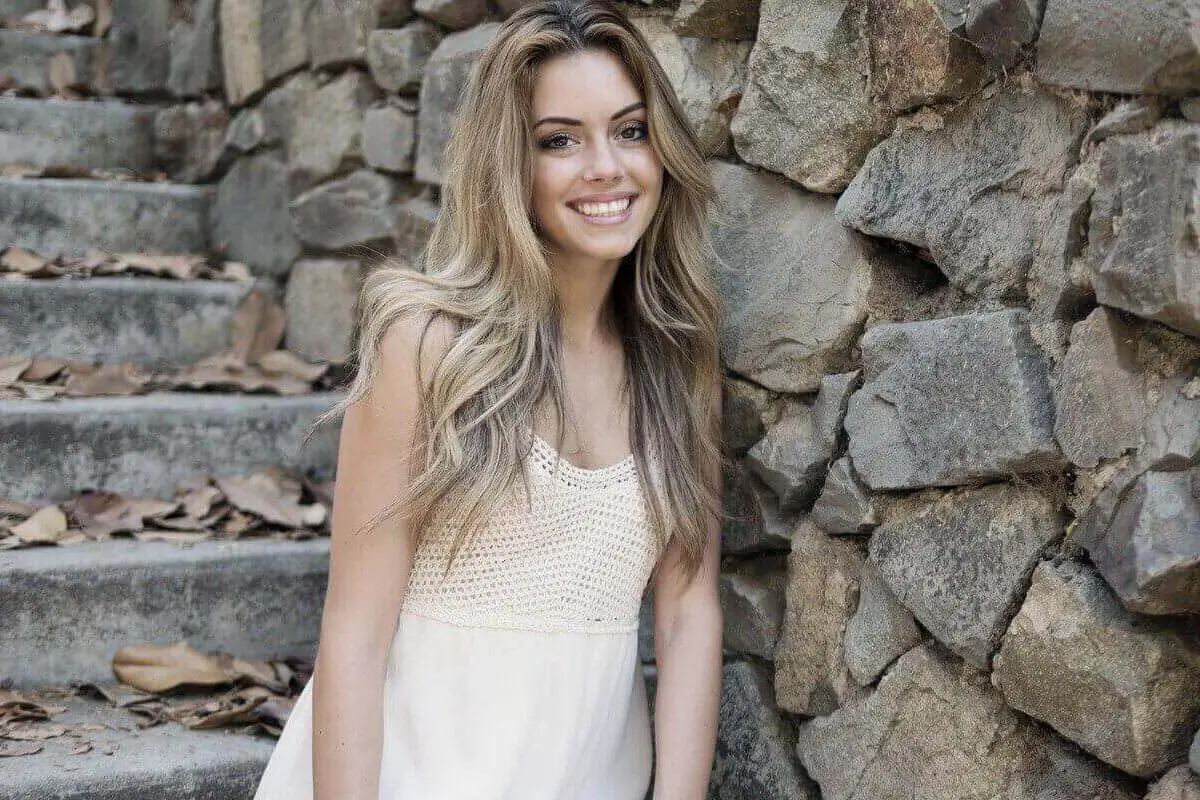 Beauty is a concept in the heads of humans. But the weird thing about this concept is that it is not constant for everyone. We bring you famous inner beauty quotes to see life differently. Every human has set up their standards of beauty.
Social media platforms like Instagram are busy showing "beauty" and "beautiful people." We all hear that "real beauty is on the inside." But once you start thinking about it and implement it into your life, you will start seeing life in a new way.
We are not saying that outer beauty does not matter, as most people say. Our point is that inner beauty is a beautiful concept and should never be underestimated!
Best Inner Beauty Quotes to Brighten Your Soul
As if you were on fire from within. The moon lives in the lining of your skin. –Pablo Neruda
True beauty is not how beautiful is your face but true beauty is how beautiful is your heart is.
Beauty is not who you are on the outside, it is the wisdom and time you gave away to save another struggling soul like you. –Shannon L. Alder
You know what's really, powerfully sexy? A sense of humor. A taste for adventure. A healthy glow. Openness. Confidence. Humility. Appetite. Intuition. Smart-ass comebacks. Presence. –Courtney E. Martin
Our hearts are drunk with a beauty our eyes could never see. –George W. Russell
Real beauty is not about how you look on the outside but how you feel on the inside.
Having inner beauty is something you develop on your own, and I like to think I have that. –Cindy Margolis
As far as we can discern, the sole purpose of human existence is to kindle a light in the darkness of mere being. –Carl Jung
Mozart's music is so pure and beautiful that I see it as a reflection of the inner beauty of the universe. –Albert Einstein
Just like some people are young at heart, some are beautiful at heart! The people who do not have hatred towards anyone in their life are the rare gems. In this fast-paced world, it is so rare that a person who comes by is going to be a pure-hearted soul.
So, whenever you come across such a person in your life, hold on to them tight and never let them go! A healthy glow can be seen on the faces of people who have nothing but love in their hearts. Love for what? You might be thinking. Love is for humanity and everything on this planet that breaths!
Inspirational Inner Beauty Quotes to Let You Know Beauty is in the Inside
Beauty is not caused. It is. –Emily Dickinson
Real beauty is to be true to oneself. –Laetitia Casta
Angels only care about what you look like on the inside. A pure heart is a vessel that contains a soul's true beauty. –Molly Friedenfeld.
Dwell on the beauty of life. Watch the stars, and see yourself running with them. –Marcus Aurelius
When you do something noble and beautiful and nobody noticed, do not be sad. For the sun every morning is a beautiful spectacle and yet most of the audience still sleeps. –John Lennon
It is not fancy hair, gold jewelry, or fine clothes that should make you beautiful. No, your beauty should come from within you – the beauty of a gentle and quiet spirit. This beauty will never disappear, and it is worth very much to God. –Peter 3:3-4, Holy Bible
The true beauty of the inner self is its spirit nurturing truth which breathes joy and happiness into our very soul. –Micheal Teal
I was always looking outside myself for strength and confidence, but it comes from within. It is there all the time. –Anna Freud
When you find peace within yourself, You become the kind of person who can live at peace with others. –Peace Pilgrim
We may get knocked down on the outside, but the key to living in victory is to learn how to get up on the inside. –Joel Osteen
Beauty holds the wonderful power of cleaning our mind and our soul, opening our hearts to the exquisite architecture of life. The soul that remains sensitive to the power of beauty can never grow old or tired.
What is real beauty? An honest, beautiful person is the one who is kind and compassionate towards their fellows. The best thing that you can do as a person is to use your power can make those around you feel safe in their skin.
God has created everyone equally, and we all must love and care for each other. Outer beauty fades away, but inner beauty never leaves and ends up taking us to heaven! God sees what is inside you, so be patient and know it that you will get rewarded for it one day.
Read the inner beauty quotes that we have written for you above to have an insight into this.
Motivational Inner Beauty Quotes to Boost Your Confidence and Happiness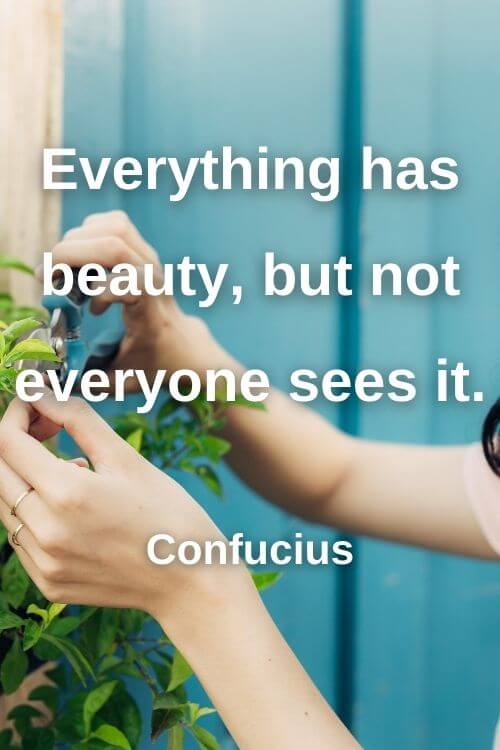 Everything has beauty, but not everyone sees it. –Confucius
No beauty shines brighter than that of a good heart.
Outer beauty attracts, but inner beauty captivates. –Kate Angel
Beauty is the illumination of your soul. –Jon o'Donohue
The second gift is beauty. May your deeds reflect its depth? –Carlene Constanzo
The most beautiful thing we can experience is a mystery. It is the source of all true art and science. –Albert Einstein
Beauty is only skin deep, but ugly lies to the bone. Beauty dies and fades away, but ugly holds its own! Create and cultivate Inner Beauty that never fades away but grows and matures with Time! –Deodatta V. Shenai-Khatkhate
Darkness always finds a way into a wounded heart. You have to be strong. The strength of the heart will carry you through the hardest of trials. –Terra
 When we meet real tragedy in life, we can react in two ways–either by losing hope and falling into self-destructive habits or by using the challenge to find our inner strength. –Dalai Lama
Your mind is a powerful thing. When you fill it with positive thoughts, your life will start to change.
While we may not be able to control all that happens to us, we can control what happens inside us. –Benjamin Franklin
The beauty of whatever kind, in its supreme development, invariably excites the sensitive soul to tears. –Edgar Allan Poe
Outer beauty sure is a big weapon to attract people around you, towards you. But one day this beauty is going to fade away, and all people will remember about you is how you treated them.
Treat the people around you kindly, and they will always value you in their hearts, even if they are not showing it currently. A time will come when your beautiful heart will give you the fruit that you deserve. The confidence that you will get after being a kind-hearted person is an incredible feeling!
Check out the inner beauty, confidence and happiness quotes that we have jotted down for you above.
Inner Beauty Quotes to Let Your Inner Beauty Shine
The greatest of wealth is the richness of the soul. –Prophet Muhammad
Kindness Reveals True Beauty. –Nicole J. Phillips
When giving comes directly from the heart, it can never disappoint or embarrass. –Bel Kaufman
There is nothing more beautiful than someone who goes out of their way to make life beautiful for others. –Mandy Hale
True beauty is born through our actions and aspirations and in the kindness, we offer to others. –Alek Wek
Meditation is realizing and expanding your inner beauty in every direction. –Amit Roy
My mother never wore makeup, but she taught me about inner beauty. She always told me to be kind to others and to be a good person. –Mario Dedivanovic
Never try to hide what you are! You know who you are. These are the most powerful words and are enough to empower you in life if you think about it. Let your inner beauty shine bright and be gentle.
Do not hold on to negativity in life anymore, and you will see prosperity coming to you! The doors to success will seem closer than ever when you start taking life positively instead of as a challenge.
Life is not a challenge! There is no need to count the days and wait for them to pass by. Live each day like it is your last one. Fulfill all your dreams in life and always remember that it is the little things that matter in life!
Read the inner beauty quotes mentioned above and spend some time thinking about how you are spending life.
Inner Beauty Quotes of a Woman That'll Make You Rethink
A beautiful woman delights the eye; a wise woman, the understanding; a pure one, the soul. –Minna Antrim
Some people say I'm not a very pretty woman, but I'm a very beautiful woman inside. –Anne Ramsey
The highest prize in a world of men is the most beautiful woman available on your arm and living there in her heart loyal to you. –Norman Mailer
Do you know the difference between a beautiful woman and a charming one? Beauty is a woman you notice, a charmer is one who notices you. –Adlai E. Stevenson
A good woman inspires a man, a brilliant woman interests him, a beautiful woman fascinates him, but a sympathetic woman gets him. –Helen Rowland
The beauty of a woman is not in the clothes she wears, the figure that she carries, or the way she combs her hair. The beauty of a woman must be seen from her eyes because that is the doorway to her heart, the place where love resides.
Intelligence will never stop being beautiful.
No matter how plain a woman may be, if truth and honesty are written across her face, she will be beautiful. –Eleanor Roosevelt
Beauty…when you look into a woman's eyes and see what is in her heart. –Nate Dircks
As sexist as it is, let's be honest that the eyes and body of a woman are the first things that most people notice. The truth is that the inner beauty lies within the soul of a woman that only gentle-hearted people can see. Beauty is in the eye of the beholder. Not everyone has the eyes to appreciate and be able to see the inner beauty of a woman.
After reading the quotes about intelligence and inner beauty of a woman, you will have a comprehensive perspective about woman power!
Inner Beauty Quotes and Images Ready to Share on Pinterest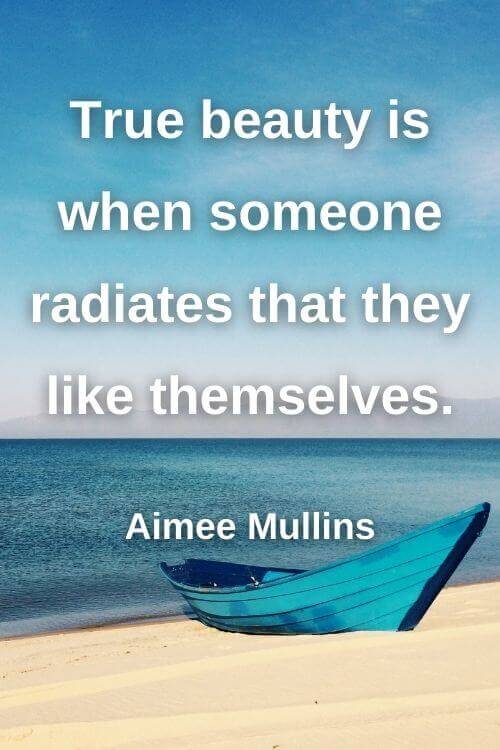 True beauty is when someone radiates that they like themselves. –Aimee Mullins
Beauty is in the heart of the beholder. –H. G. Wells
Nothing can dim the light which shines from within. –Maya Angelou
Anything is possible when you have inner peace.
Live life to express NOT to IMPRESS.
Exuberance is beauty. –William Blake
 Beauty awakens the soul to act. –Dante Alighieri
Let the beauty of what you love to be what you do. –Rumi
When someone has inner beauty inside their heart, it is directly reflected through their actions and on their face. These kinds of people will have different energy and vibe. You will want to be around them as much as possible, and you will feel like you can soak up some of their positive energy.
Learn how to live life to express your feelings and convey messages of love to the people you care about. Do not waste this precious life in trying to impress strangers.
Have a look at the inner beauty quotes images ready to share on Pinterest mentioned above!
Her Inner Beauty Quotes on What It Means to Be Beautiful
Beauty is the illumination of your soul. –John O'Donohue
It's that heart of gold, & stardust soul that make you beautiful. –Mary Lambert
Your looks don't make you pretty; it's the person inside who makes you pretty! –Aaron Chan
The beauty of a woman must be seen from in her eyes because that is the doorway to her heart, the place where love resides.
Your beauty blinds me because it comes from your heart and it is reflected in your eyes.
Looking into your eyes I can see beauty, looking into your soul I can see the passion, looking into your mind I can see intelligence, but looking into your heart I can see the world.
When someone has inner beauty, it will brighten up their soul and body. Everyone is attracted to gems and expensive metals like gold. But the real gold is inside you. Look inside you! Who are you? What do you want to contribute to humanity before you go from this world? Leave a legacy of inner beauty and kindness behind. There will be many others like you, but you are you, and you are enough!
There is no other person like you in this world. So take action and think about what is this thing called beauty!
Check out her inner beauty sayings on what it means to be beautiful that we have written for you above.
Peace and Inner Beauty Quotes | Believe in Your Inner Beauty
When you do the right thing, you get the feeling of peace and serenity associated with it. Do it again and again. –Roy T. Bennett
You'll never find peace of mind until you listen to your heart. –George Michael
The simplification of life is one of the steps to inner peace. –Peace Pilgrim
You have to grow from the inside out. None can teach you, none can make you spiritual. There is no other teacher but your own soul. –Swami Vivekananda
Nothing is worth losing your inner peace. Take action as circumstances require, but never surrender your inner peace. Stop. Breathe deeply. Close your eyes and breathe deeply again. Then, and only then, take action – from a peaceful heart. –Jonathan Lockwood Huie
Listen to the inner light; it will guide you. Listen to inner peace; it will feed you. Listen to inner love; it will transform you, it will divinize you, it will immortalize you. Sri. –Chinmoy
Do your work with your whole heart and you will succeed – there's so little competition. –Elbert Hubbard
Nobody cares how much you know until they know how much you care. –Theodore Roosevelt
Inner peace can only be achieved when someone has inner beauty. Stop thinking of life as a challenge because it is not! There is no one that you have to compete with to become successful in life.
The love that you have inside of your heart will shape your life for the greater good. Do not hold all the love inside you any longer and let it come out! When you do something right, then you will feel it and know it in your heart!
Show kindness and love to others and read the inner beauty and peace quotes written above.
Famous Inner Beauty Quotes
Beauty isn't about having a pretty face it's about having a pretty mind, a pretty heart, and a pretty soul.
Some people, no matter how old they get, never lose their beauty. They merely move it from their faces into their hearts. –Martin Buxbaum
Create a beautiful inside and you will look beautiful on the outside.-Charles F. Glassman
It's [beauty] a kind of radiance. People who possess a true inner beauty, their eyes are a little brighter, their skin a little more dewy. They vibrate at a different frequency. –Cameron Diaz
For beautiful eyes, look for the good in others; for beautiful lips, speak only words of kindness; and for poise, walk with the knowledge that you are never alone.-AudreyHepburn
Inner beauty should be the most important part of improving one's self. –PriscillaPresley
People often say that "beauty is in the eye of the beholder", and I say that the most liberating thing about beauty is realising that you are the beholder. This empowers us to find beauty in places where others have not dared to look, including inside ourselves. –Salma Hayek
Take care of your inner, spiritual beauty. That will reflect in your face. –DoloresDelRio
This book is dedicated to every woman who has ever felt self-conscious about her size. Outer beauty comes in all sizes, shapes, heights, ages, and colors. And inner beauty will always shine through, no matter what the packaging. –RaynettaManees
True beauty is not related to what colour your hair is or what colour your eyes are. True beauty is about who you are as a human being, your principles, your moral compass. –Ellen DeGeneres
Inspiring Inner Beauty Quotes
How I feel about myself is more important than how I look. Feeling confident, being comfortable in your skin – that's what really makes you beautiful. –Bobbi Brown
Do all the good you can & create a life that feels good on the inside, not one that just looks good on the outside. It is inner beauty which matters most.-Dr Anil Kumar Sinha
Beauty shouldn't be about changing yourself to achieve an ideal or be more socially acceptable. Real beauty, the interesting, truly pleasing kind, is about honoring the beauty within you and without you. It's about knowing that someone else's definition of pretty has no hold over you. –Golda Poretsky
Beauty is about being comfortable in your own skin. It's about knowing and accepting who you are. –Ellen DeGeneres
Outer beauty is a gift. Inner beauty is an accomplishment. –Randi G. Fine
A person who has good thoughts cannot ever be ugly. You can have a wonky nose and a crooked mouth and a double chin and stick-out teeth, but if you have good thoughts they will shine out of your face like sunbeams and you will always look lovely. –Roald Dahl
Your outer beauty will capture the eyes; your inner beauty will capture the heart.
Believe in yourself, and your beauty will shine from inside.
You are not born with beauty, your beauty is created by who you are. Your inner beauty is more important than how people see you on the outside. –Emily Coussons
People are fighting over how our heart songs are different. But they don't need to be the same. That's the beauty. We are a mosaic of gifts. Each of us has our inner beauty no matter how we look. –Mattie Stepanek
Beautiful Inner Beauty Quotes
People are like stained-glass windows. They sparkle and shine when the sun is out, but when the darkness sets in, their true beauty is revealed only if there is a light from within. –Elisabeth Kubler-Ross
That's the thing about inner beauty: unlike physical beauty, which grabs the spotlight on itself, inner beauty shines on everyone, catching them, holding them in its embrace, making them more beautiful.
She was beautiful, but not like those girls in the magazines.  She was beautiful, for the way she thought.  She was beautiful, for that sparkle in her eyes when she talked about something she loved.  She was beautiful, for her ability to make other people smile even if she was sad.  No, she wasn't beautiful for something as temporary as her looks.  She was beautiful, deep down to her soul.
Outer beauty is inner beauty made visible, and it manifests itself in the light that flows in our eyes. –Paulo Coelho
Whole life is a search for beauty. But, when the beauty is found inside, the search ends and a beautiful journey begins. –Harshit Walia
People who are attracted to you because of your pretty face or nice body won't be by your side forever. but the people who can see how beautiful your heart is will never leave you.
The greater your inner light the brighter your outer world. –MatshonaDhliwayo
Find your inside beautyness. For me, being beautiful inside is more important than being beautiful outside. Make-up is so good for that because it helps to show your personality. –Barbara Palvin
My everyday job is about superficial beauty, but when I'm not working I prefer to work on my inner beauty – I read a lot, I try to learn. –Bar Refaeli
The fountain of beauty is the heart and every generous thought illustrates the walls of your chamber. –Francis Quarles
Inner Beauty Quotes for the True Essence of Beauty
The beauty of a woman is not in a facial mode but the true beauty in a woman is reflected in her soul. It is the caring that she lovingly gives the passion that she shows. The beauty of a woman grows with the passing years. –Audrey Hepburn
God is the ultimate experience of silence, of beauty, of bliss, a state of inner celebration.
As we open our hearts to others, we begin to discover the truth of our own inner beauty, inner strength and inner light.
We need to learn to appreciate inner beauty because it is important. Too much focus has been put on a pretty face.
Not being beautiful was the true blessing…not being beautiful forced me to develop my inner resources. The pretty girl has a handicap to overcome.
Inner beauty is guaranteed to be a better investment than any other.
When it comes to the qualities that I look for in a partner, I'd say looks are a factor but the inner beauty is more important as it adds to the personality. –Sara Khan
As we all know, there is inner beauty and outer beauty. If we examine inner beauty, to me there is nothing more beautiful than inner peace, in a man or a woman. –Alice Greczyn
And you thought beauty was the outward show – but now you know the truth, my Love – it's always been the inner fire. –John J Geddes
Nobody can steal my inner beauty, tranquility, and peace without my consent. –Debasish Mridha
More Inner Beauty Quotes and Sayings
What's the whole point of being pretty on the outside when you're so ugly on the inside? –Jess C. Scott
It doesn't matter what you look like on outside, it's what's on the inside that counts.
Outer beauty is transient, but the inner beauty of a kind heart gets brighter with time. Be kind and get prettier forever. –Debasish Mridha
Beauty is not in the face; beauty is a light in the heart. –Kahlil Gibran
Cinderella had to dress up so that the Prince could see her inner beauty. –Donna Goddard
I really do believe that inner beauty is so much more than any kind of outer beauty. –Rachele Brooke Smith
Character develops in stream of struggle and adversity. Character is foundation of your inner beauty which reflects in your personality. –Anil Sinha
Outer beauty will take you miles, but inner beauty will take you around the world.
Inner beauty, too needs occassionally to be told it is beautiful.
Your outer beauty will last until you are young, your inner beauty will last until you want.
Final Thoughts on Inner Beauty Quotes
Do not let the energy of toxic people have an impact on your positive outlook on life. When someone gives you a standard definition of beauty and says that you are not it, please do not argue with them!
Just do your own thing because you know it in your heart that you have beauty inside you. This beauty is shiner than the brightest diamond in the world and more valuable than gems! Care about those who are around you and always know the true meaning of inner beauty.
After reading the inner beauty and peace of mind quotes that we have written for you above, you will start seeing life differently. Always keep in mind that the inner beauty will never fade away!
Ultimate Guide for Building a Daily Hair Care Routine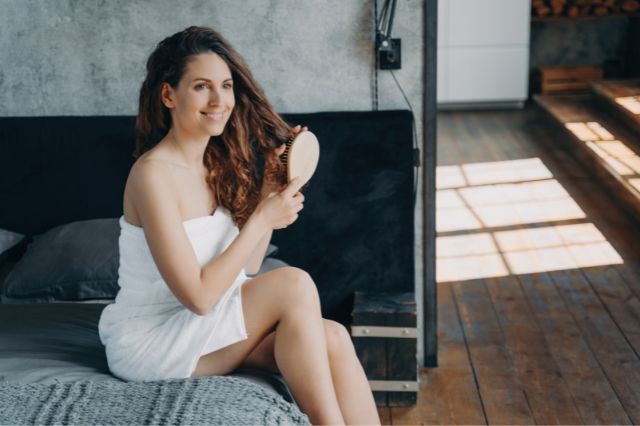 Just like how you take care of your skin, you also need to pay attention to your hair to keep it looking shiny and healthy.
It's important to have a daily routine for your hair to keep it in the best shape possible. If you have blonde hair, using the right products, like blonde shampoo, is essential.
In this guide, we'll outline the simple steps and products required for a daily hair care routine that will help your hair stay strong and look beautiful. We'll cover everything from washing to styling.
Kindly completely read this guide, and don't miss any crucial steps for better hair!
Step 1: Understanding Your Hair Type
The first thing to do for healthy hair is to figure out what kind of hair you have. Hair can be thin and straight or thick and curly, and each type needs different things to stay healthy. Knowing what kind of hair you have will make it easier for you to pick the right shampoos, conditioners, and styling stuff.
Here are various kinds of hair that you should be aware of:
Straight Hair: Usually, when your hair is straight, it tends to get oily more easily. If you don't take good care of it, it can become flat and greasy quickly.
Curly Hair: Many folks who have curly hair often find that their hair is prone to becoming dry and getting frizzy. To keep it looking good and bouncy, you need to make sure it gets enough moisture and special attention.
Wavy Hair: Wavy hair is like a mix of straight and curly hair. Sometimes, you might need special products to make it look neat and easy to handle.
Coarse Hair: Thick and rough hair can be hard to handle. To make it soft and healthy, you need to use a deep conditioner.
Fine Hair: Thin hair is fragile and can get hurt easily. It likes using light products that add volume.
Step 2: Choose the Right Products
Now that you've figured out what kind of hair you have, it's time to pick the best products for it. Here are the things you need:
Shampoo:
Choose a mild shampoo without sulfate that's right for your hair. If your hair gets oily quickly, use a clarifying shampoo. If your hair often feels dry, use a shampoo that adds moisture. Wash your hair every 2-3 days or when it starts to feel dirty.
Conditioner:
Conditioner is like a must-have for your hair. It helps make your hair soft and easy to handle. Make sure the conditioner you pick matches your shampoo. Put it on your hair from the middle part to the ends. Don't put it on your scalp because that can make your hair too oily.
Hair Mask:
To make your hair super moisturized and healthy, apply a special hair mask that gives deep nourishment once a week. This is extra important if your hair is damaged or really dry.
Leave-In Conditioner:
Leave-in conditioners are like magic for your hair. They make it easier to comb through, and they give your hair extra moisture. If your hair is curly or tends to get frizzy, these conditioners are especially great for you.
Heat Protectant:
If you often use hot styling tools on your hair, it's a good idea to get a heat protectant spray. This spray helps to keep your hair safe from the harm caused by the heat.
Styling Products:
Pick hair products like serums, mousses, or hair sprays that work well for your hair and the hairstyle you want.
Step 3: Washing Your Hair
Washing your hair is really important for keeping it healthy. Let's see how to do it the right way:
Wet Your Hair: To begin, make sure your hair is all wet with warm water. Don't use hot water because it can remove the natural oils from your hair.
Shampoo: Put a little bit of shampoo on your head. Use your fingers to gently rub it in, but don't scratch with your nails because that can hurt your scalp. Wash it off with warm water.
Condition: Put conditioner on your hair from the middle part to the ends. Wait for a few minutes to let it do its job. After that, wash it off with cool water to make your hair smooth and shiny.
Pat Dry: After you've washed your hair, use soft, clean towels to gently pat it dry. Don't rub it too hard because wet hair can easily get damaged.
Step 4: Brushing and Detangling
Taking care of your hair is really important. To do that, you need to use a wide-toothed comb or a special brush to avoid damaging your hair. Start combing from the ends and slowly move up to the top, making sure to get rid of any knots and tangles.
Step 5: Heat Styling
If you use hot tools on your hair, like hair dryers or straighteners, make sure to keep your hair safe. Use a spray that protects your hair from the heat. When you blow-dry your hair, choose the lowest heat setting. If your hair is curly, use a special attachment called a diffuser. And if you're using straighteners or curling irons, try to use the lowest temperature that still gets the job done so you don't harm your hair with too much heat.
Step 6: Treat Your Scalp
A strong and healthy scalp is like the soil for your hair to grow well. You can make your scalp happy by giving it a gentle massage using oils like coconut, jojoba, or tea tree. Massaging your scalp this way can make your blood flow better and help your hair grow better, too.
Step 7: Protect Your Hair from Environmental Damage
Sun, dirty air, and bad weather can hurt your hair. Keep it safe by wearing hats, using hair products with sun protection, and keeping your hair moisturized. Try protective hairstyles and regular haircuts for healthy hair.
Step 8: Regular Trims
Getting regular trims is important to stop your hair from splitting and to keep your haircut looking nice. You should aim to have a haircut every 6-8 weeks or whenever your hair starts looking a bit messy. This way, your hair will stay looking nice and healthy.
Step 9: Nighttime Care
Think about using a smooth silk or satin pillowcase. It helps stop your hair from getting damaged by reducing rubbing. You should also try braiding your hair or putting it in a loose bun before bedtime to keep it from getting tangled while you sleep.
Step 10: Nutrition and Hydration
The food you eat can change the way your hair looks. Eating a well-rounded diet with lots of vitamins, minerals, and protein is important for keeping your hair strong and lively. Make sure to drink enough water to keep your hair moisturized, too.
Step 11: Stress Management
Stress can make your hair not as healthy. To keep your hair in good shape, try doing relaxing things like yoga, meditation, or taking slow, deep breaths.
Step 12: Regular Checkups
If your hair is causing you problems, like too much hair falling out, dandruff, or an itchy head, it's a good idea to see a skin doctor or a hair expert. They can give you advice and treatments that are just for you.
Last tip
In brief, creating a daily hair care routine will be fruitful for your hair health. You need to know what type of hair you have and use the right products.
You can make your hair look nicer by following the instructions in this article. So, start today and enjoy the benefits of strong, shiny, and healthy hair that boosts your confidence and complements your overall well-being.
Do you have any specific questions or concerns related to hair care that you'd like to discuss? Drop them in the comments below!
Thank you for reading!
Please share these tips with your friends as well.
What Causes Dry Skin and How to Treat It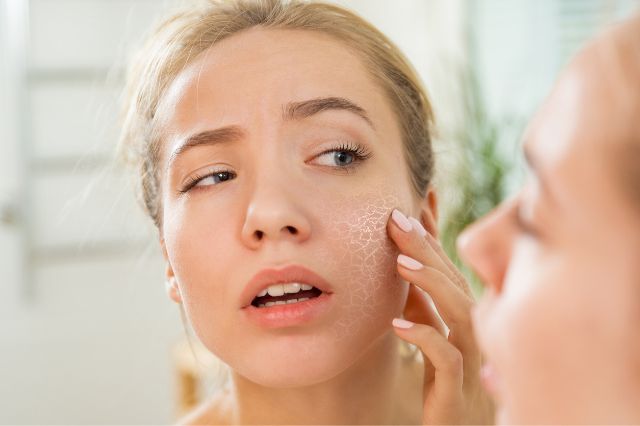 Dry skin is a common condition that affects many individuals, causing discomfort and a rough texture. Understanding the causes and implementing effective treatments can help alleviate this issue. Several factors contribute to the development of dry skin. One primary cause is the loss of water from the skin, leading to dehydration. Age plays a significant role, as our skin tends to lose moisture more easily as we grow older.
Additionally, an individual's medical history can influence their susceptibility to dry skin. Treating dry skin involves implementing changes in one's beauty routine and skincare regimen utilizing certified products from https://supermood.us/ Proper hydration is crucial; individuals should ensure they drink enough water throughout the day and use moisturizers that retain moisture in the skin effectively.
Types of Dry Skin
Dry skin is a common condition that can affect individuals of all ages. It occurs when the skin loses its ability to retain moisture, leading to a rough texture, excessive itchiness, and potential infections. Understanding the different types of dry skin is crucial to develop an effective skincare routine. One factor that can contribute to dry skin is dehydration. When our body lacks water, it can manifest through our skin. Incorporating supplements and staying hydrated throughout the day can help improve overall skin health.
What Causes Dry Skin?
Dry skin can be a common issue that many people face, and understanding the causes behind it can help in finding effective solutions. There are several factors that can contribute to dry skin, including external and internal influences. One of the main causes of dry skin is exposure to harsh elements such as extreme weather conditions or excessive sun exposure. Skin burns or stings, coupled with peeling skin, are often indicators of prolonged exposure to these elements. Additionally, certain environmental factors like low humidity levels or excessive heat can also strip moisture from the skin, leading to dryness.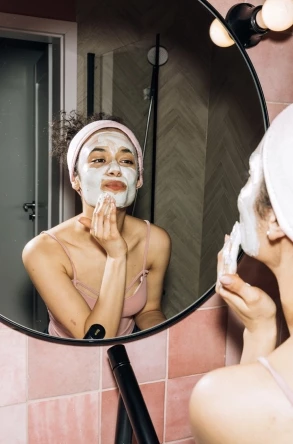 Risk Factors for Dry Skin
Dry skin can be a common concern for many individuals, and understanding the risk factors associated with it can help in preventing and managing this condition effectively. Several factors contribute to dry skin, including external irritants, lifestyle choices, and environmental factors.
Understanding the risk factors for dry skin is crucial in preventing and managing this condition. Here are some key preventive measures individuals can take:
1. Stay hydrated: Drinking an adequate amount of water helps maintain skin hydration from within.
2. Use suitable skincare products: Choose moisturizers that are specifically formulated for dry skin, as they contain ingredients such as hyaluronic acid or ceramides that help lock in moisture.
3. Practice good hygiene: Avoid using harsh soaps or hot water, as these can strip the natural oils from your skin and worsen dryness. Opt for gentle cleansers and lukewarm water instead.
4. Protect the skin from harsh environmental conditions: Cold weather, low humidity, and strong winds can exacerbate dryness. 
Symptoms of Dry Skin
Dry skin can be a common issue for many individuals, causing discomfort and irritation. Recognizing the symptoms of dry skin is crucial to effectively address and treat the condition.
One of the most noticeable symptoms of dry skin is experiencing a burning or stinging sensation on the skin. This sensation may be more prominent after bathing or exposure to harsh weather conditions. 
Can Dry Skin Cause Acne?
When the skin is dry, it tends to produce more oil to compensate for the lack of moisture. This excess oil can clog pores and lead to the formation of acne. Moreover, dryness can impair the skin's natural barrier function, making it more susceptible to harmful microorganisms like bacteria and viruses. These microorganisms can further trigger inflammation and breakouts.
To prevent dry skin from exacerbating acne, use gentle cleansers that do not strip away natural oils and follow up with moisturizers suited for your specific skin type. 
How to Prevent Dry Skin
Regularly moisturizing your skin with creams or lotions is essential to locking in moisture and preventing dryness. Look for products that contain hydrating ingredients such as hyaluronic acid or glycerin. Applying these moisturizers immediately after showering or bathing helps seal in moisture.
Taking good care of your skin involves establishing a consistent skincare routine using certified products. This includes gentle cleansing, exfoliating regularly (but not excessively), and protecting your skin from harmful environmental factors such as excessive sun exposure or cold weather conditions.
Review some preventive measures you can take to keep your skin hydrated and healthy:
1. Hydrate from within: Drink an adequate amount of water throughout the day to maintain hydration levels in your body. Staying hydrated can help improve overall skin health.
2. Moisturize regularly: Use a good-quality moisturizer suitable for your skin type. Apply it generously after bathing or washing your face to lock in moisture.
3. Avoid hot showers: Hot water can strip away natural oils from the skin, leading to dryness and irritation. Take lukewarm showers instead and limit their duration.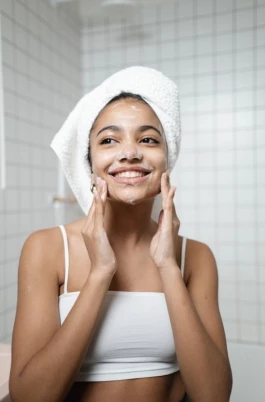 Best Supplements for Dry Skin
Dry skin can be a common and bothersome issue for many individuals. It can lead to discomfort, itching, and even skin burns or stings. Thankfully, there are several supplements available that can help improve the condition of dry skin.
One important aspect of addressing dry skin is ensuring proper hydration from within. Omega-3 fatty acids, such as fish oil supplements, are known to improve skin hydration and reduce inflammation. These supplements not only benefit the overall health of the body but also contribute to maintaining healthy skin.
Another supplement worth considering is vitamin E. Known for its antioxidant properties, vitamin E helps protect the skin from harmful free radicals and promotes healing of damaged or peeling skin. It can be found in various forms like capsules or topical creams and lotions.
6 Unconscious Habits that Might Be Aging Your Face Prematurely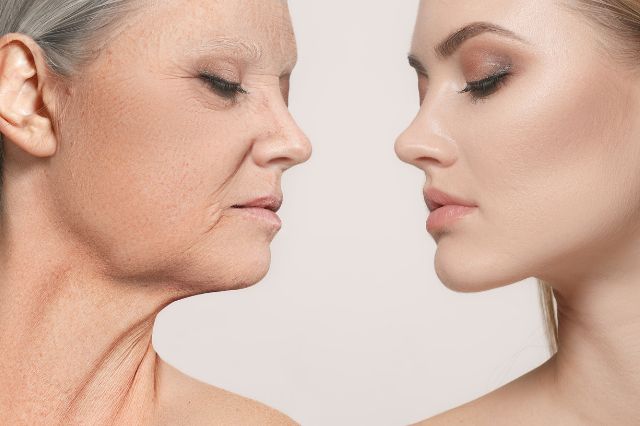 Untimely aging of your face is not just about genetics or the passing of years. Your everyday habits have a big say in how youthful your skin looks. These are the seven unconscious habits that might fast-track your facial aging and practical ways to counter their effects.
Sleeping positions
Facial sagging is a common concern as time goes by. The proteins, collagen, and elastin that lend your skin its firmness and elasticity gradually decline, leading to saggy skin. One silent contributor is sleeping on your stomach or side with your face mashed into the pillow. This constant pressure could speed up the breakdown of collagen and elastin fibers over time.
If you're noticing facial sagging, a reliable fix could be browlift surgery. This surgical remedy zeroes in on your forehead and brow regions, giving the skin a lift to restore a youthful appearance (https://browlifts.com/).
Inadequate rest
Sleep that's inadequate or subpar can take a toll on your skin. When you're in deep sleep, your body carries out cell repairs and regeneration, including the cells that keep your skin looking its best. Give sleep it's due by setting a regular sleep schedule and creating an environment conducive to slumber. Strive for 7-9 hours of uninterrupted sleep each night, allowing your body and skin the time to rejuvenate.
Sun overexposure
Too much sun exposure is a primary cause of premature aging. The sun's UV rays can impair collagen fibers, leading to a loss of skin elasticity. Over time, this manifests as wrinkles, fine lines, and age spots.
Make sunscreen a non-negotiable in your daily skincare regimen to battle the aging effects of sun exposure. Opt for a broad-spectrum sunscreen boasting SPF 30 or higher, and slather it generously on all exposed sections of your face and neck.
Inadequate hydration
Dehydrated skin is more prone to wrinkles and fine lines. When your skin lacks proper moisture, it could look dull and lackluster, accentuating the signs of aging. Drinking water throughout the day is vital to maintaining healthy, youthful skin. On top of that, include a hydrating moisturizer in your daily skincare routine. Seek out products enriched with ingredients like hyaluronic acid, which aids your skin in retaining moisture and achieving a plump, youthful look.
Repetitive facial expressions
Your muscles contract each time you make a facial expression, like smiling or frowning. Gradually, these repetitive contractions can lead to wrinkles and fine lines. Botox injections offer a sought-after remedy for diminishing the appearance of dynamic wrinkles caused by recurring facial expressions. Botox temporarily eases the muscles, halting them from contracting and generating wrinkles. The result is skin that appears smoother and more youthful.
Unhealthy diet
A diet filled with processed foods, sugary snacks, and unhealthy fats can trigger inflammation. This inflammation can manifest on your skin as acne, redness, and accelerated aging. Choose a diet abundant in antioxidants, vitamins, and minerals. Amp up your meals with fruits, vegetables, nuts, and fatty fish, equipping your skin with the nourishment it needs to remain youthful and radiant.
Final words
Aging gracefully involves more than what your genes decree. It's about diligence in battling habits that expedite aging. By addressing these habits, you'll keep your skin's youthfulness intact. Embrace a lifestyle with positive changes, nurture your skincare routine, and practice self-care to keep your face looking young and attractive.