How Digital Marketing Helps to Grow Your Business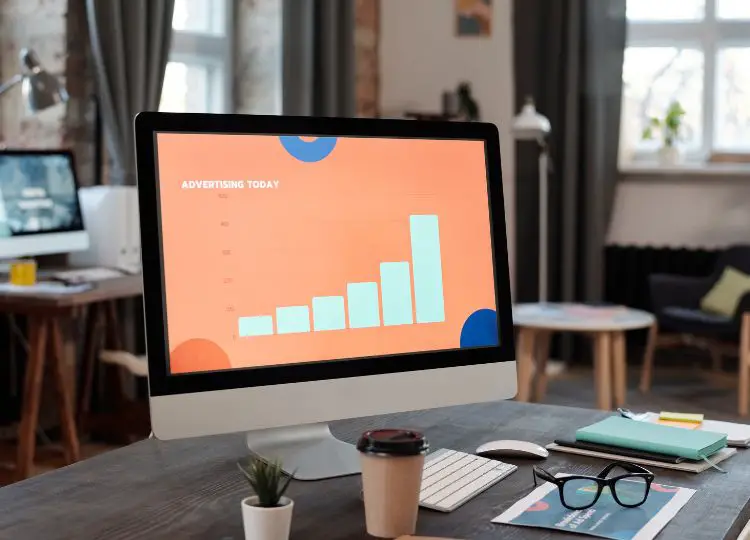 Digitization is taking over the world. Everything is moving online, from how we communicate to how we conduct business. And as more and more companies move their operations online, they need to find ways to stand out in the ever-growing sea of digital noise. In such circumstances, employing old marketing tricks is not enough. You need to target your potential customers with effective marketing techniques. It is where advanced marketing strategies, including working with consumer financing complies, like Care Credit and employing digital marketing, come into play.
Digital marketing is a form of marketing that uses digital technologies to promote and sell products or services. It encompasses many activities, including content marketing, search engine optimization (SEO), social media marketing, email marketing, and more. It helps companies in several ways. In this blog post, I'll share how digital marketing can help grow your business. So, let's get into it.
Build Interaction with Customers
Strong customer interaction is necessary for companies as it helps build trust and confidence. Modern-day customers are tech-savvy and well-informed. They research search engines before making a purchase. They also read reviews and compare prices. If you don't have a social media presence or your website is not up to the mark, you will lose out on potential customers.
Digital marketing can help you build interaction with customers and create a strong rapport with them. You can do this by actively participating in social media, providing helpful content, and promptly replying to customer queries and complaints. You can engage your potential customers by starting a conversation with them. This way, you can understand their needs and offer solutions that meet their requirements.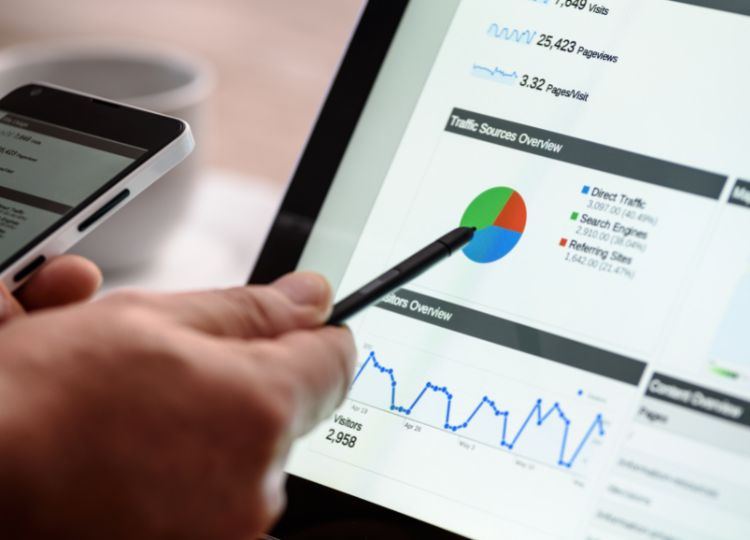 Attract More Customers
Digital marketing strategies help businesses attract more potential customers. Traditional marketing techniques are not very effective in today's digital age. With the help of digital marketing, you can reach out to potential customers who are actively searching for your products or services online. You can optimize your website for search engines, create informative blog posts, and use social media to reach a wider audience.
Digital marketing also allows you to target a specific audience with tailored marketing messages. This way, you can ensure that your marketing efforts are not going to waste. You can use various digital marketing tools to track the performance of your campaigns and make necessary changes to improve their effectiveness.
Build Brand Awareness
Digital marketing can help you build brand awareness for your business. In today's online world, it is essential to have a strong online presence to be successful. With the help of digital marketing, you can create a positive image of your brand and make it visible to a larger audience. You can create informative and engaging content, use social media to spread the word about your brand, and optimize your website for search engines.
Digital marketing can help you reach out to potential customers, build interaction with them, and attract more customers to your business. It also enables you to build brand awareness. If you want to grow your business in today's digital age, digital marketing is the way.
Improving Company Revenue
Digital marketing can help you improve your company's revenue. With the help of digital marketing, you can reach out to a larger audience and sell your products or services to them. You can also use digital marketing to upsell and cross-sell your products. For example, if you sell clothes on your website, you can use digital marketing to promote other products, such as accessories and shoes.
It can also help you generate leads for your company. You can use various digital marketing tools to capture the contact information of potential customers. Once you have the contact information of potential customers, you can follow up with them and convert them into paying customers.
For example, by handling your HVAC company digital strategies, you can connect with more people who need an HVAC system. This way, your company revenue will gradually increase.
Save Marketing Costs
Digital marketing can help you save marketing costs. With the help of digital marketing, you can reach a larger audience at a fraction of the cost of traditional marketing techniques. You can use various digital marketing tools such as email marketing, social media marketing, and search engine optimization to market your business without incurring high costs.
In addition, digital marketing allows you to track the performance of your campaigns in real time. This way, you can make necessary changes to improve their effectiveness. As a result, you can save money on marketing campaigns that are not performing well.
Expanding Your Business
Digital marketing enables you to expand your business to new areas. With the help of digital marketing, you can target new markets and sell your products or services to them. You can use various digital marketing tools to reach a wider audience and expand your business.
For example, if you are selling clothes on your website, you can use digital marketing to promote your products in new markets, such as accessories and shoes. You can reach out to a new audience and sell your products to them.
How To Choose the Perfect Domain Name for Your Business or Personal Brand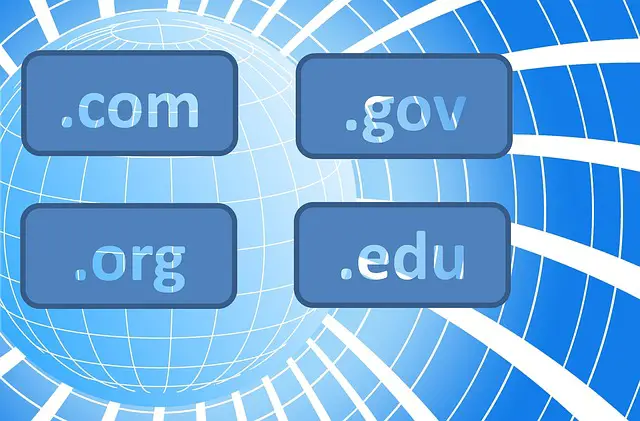 Choosing the perfect domain name for your business calls for careful consideration. You can buy premium domains to support your SEO and marketing strategies to boost traffic to your site. Premium domains are short and memorable, making it easier to integrate them into your content as well as relate to your brand name, products, and services. Here are three tips to help you choose the perfect domain for your business:
1.    Choose Your TLD Extension Carefully
A top-level domain (TLD) extension is the part of your website URL after the site's name. TLDs come after the last "." in the domain name. The ICANN (Internet Corporation for Assigned Names and Numbers) recognizes three types of TLDs; gTLD, sTLD, and ccTLD. gTLD (generic TLDs) are the most popular and include examples like .com, .org, and .net. Dot com is the most recognizable top-level domain, but you can use other extensions if someone else has your desired .com.
sTLDs (sponsored TLDs) are sponsored by specific organizations and include examples like .gov (government), .edu (education institutions), and .mil (military). ccTLDs (country-code TLDs) denote the country of the domain name owner. Examples include .us (USA), .uk (United Kingdom), .de (Germany), and more. When looking to buy premium domains, find out if you can secure a .com extension because dot com TLDs are the most organic and recognizable.
You can also secure other TLDs depending on the type of business you're starting. If you have a franchise or business targeting multiple geographic locations, ccTLDs can help you create unique pages for different areas. ICANN opened the doors for new TLDs in 2011, and since then, organizations have been able to register unique domains. You can compare different TLDs to find a domain name extension cohesive with your brand and website.
2.    Incorporate Your Priority Keywords
Keywords are at the center of search engine optimization and content marketing. Your business competes with others for specific keywords that customers use on Google. When looking for the perfect domain name, consider incorporating targeted keywords. Search engines use the domain name to understand what the website is about. Many domains use the company/brand name. Examples include Microsoft.com, Amazon.com, and ESPN.com.
Other domain names use targeted keywords related to the company's products and services. Examples include SEO.com, which is about search engine optimization, and Skateboards.com, which is about selling skateboards. Search engine crawlers read the domain name, metadata, titles, subtitles, content, and other elements to determine where your site will rank. You can include target keywords in your domain name to boost your SEO.
The target keyword must be relevant to your website and business audience. Domain names don't offer much space, so keywords aren't always easy to integrate. Use targeted keywords only if they fit in naturally. You can use a keyword planner for research and then use your findings to buy a premium domain from a reputable broker. If your business or personal brand doesn't have a unique name, you can create one related to your products, services, or target market.
3.    Stick to Premium Domain Names
Premium domains offer the most value because of their potential for long-term success. They are underdeveloped internet real estate waiting to be exploited. Premium domains can also be older and still active, with high success in search engine ranking.
Premium domains should also be easy to pronounce. You want to avoid don't hyphens and double letters. The best domain name is unique to your brand and flexible enough not to put your business in a box. You can use short four-letter combinations that are easy for people and AI to recognize and spell.
Numbers and other characters are not easy to memorize, and they're hard to integrate into SEO content or brand. Premium domains should be something people can instantly recognize as your brand. If you find something you like, but it's already taken, leading premium domain brokers can work with original owners so you can buy the domain that fits you best.
Buy Premium Domains Today
You can buy premium domains online with ease. All you need is a reputable domain name broker specializing in such offers. Stick to leading domain stores with leading domain brokers who have sold, developed, or co-developed powerful internet brands with high success on Google ranking.
Recap Of the Dec 2022 Link Spam Update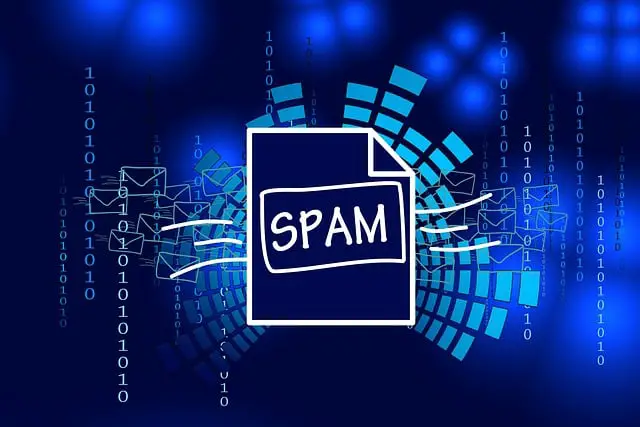 With the December 2022 link spam update, businesses must use ethical link-building strategies, focusing on quality over quantity. This article will summarize what this update entailed, and cover how an SEO agency can help you create a link-building strategy to help you rank your website safely and avoid penalties.
Recap of the December 2022 Link Spam Update 
In December 2022, Google rolled out a link spam update, which took about two weeks. During that time, some websites may have seen their ranking change as spam links were neutralized, and any authority gained by these unnatural links was lost. This launch affected all languages.
The goal of the update was to reduce link spam. Google considers links obtained to artificially manipulate search rankings to be low-quality spam. But what, exactly, is considered a spam link?
What Google Considers Link Spam
Google uses links to decide how relevant a website is to a specific topic. Avoid link spam, which can negatively impact your website's search rankings. Stick to ethical link-building practices and focus on creating high-quality content that earns organic links to your site. Link spam may include:
Buying or selling links for ranking purposes
Participating in excessive link exchanges
Creating partner pages only for cross-linking 
Text advertisements or links that don't block ranking credit 
Links from poor-quality bookmark sites 
Low-quality links embedded in widgets 
Widely distributed links in footers or templates across multiple sites
Requiring a link as part of a contract or Terms of Service
Automated programs that create links would be penalized under the update. 
How To Get High-Quality Links
Partnering with an experienced SEO agency can help businesses build quality links that comply with Google's guidelines.
Here are some ways an agency can help.
Strategy
An SEO agency can help you create a customized link-building strategy that aligns with your business goals, audience, and industry. The agency will consider the categories of services you provide, the intended market, and the key phrases used to rank. They will then create a plan outlining the links you need to acquire to achieve your goals.
Audit
An agency can audit your existing links to identify any spammy links that may harm your website's reputation. They will analyze your site's link quality, anchor text used, and websites linking to it. If any these links are found, the agency will disavow them to protect your website from penalties.
Research
The agency will identify high-quality, relevant sites that may be interested in linking to your content. This includes websites that publish industry news, blogs, or complementary products or services. Once identified, the agency will develop a plan to reach these websites and secure quality links.
Quality
An SEO agency can help you build ethical, sustainable links that comply with Google's guidelines and avoid penalties. This includes avoiding black hat practices like buying links, participating in link schemes, or using automated programs to create links.
An agency can help you create high-quality, valuable content that attracts natural links from other websites. They will work with you to develop engaging, pertinent information for your target audience. 
Broken Link Building 
Broken link-building can boost your website's credibility and authority. This strategy involves identifying broken links on high-authority websites and suggesting replacements with links to your site. You gain high-quality backlinks, and the website owner maintains useful and valuable resources for their users. 
Competitive Analysis
Competitive analysis is a powerful tool that an SEO agency can use to help you stay ahead of your competition. An SEO agency can analyze your competitors' backlink profiles, then look for the types of websites linking to them. This helps identify potential link-building opportunities for your website.
This process involves examining websites linking to your competitors and identifying the ones that may be relevant to your business. An agency can then contact these websites and pitch them the idea of linking to your content. This not only helps to improve your website's authority and visibility but also helps you to stay ahead of your competitors in the search rankings.
Monitoring
They will continuously monitor your link profile to regularly identify any potential spammy links and take action to prevent penalties. The agency will provide regular reports that analyze the quality of your links and the performance of your link-building efforts and identify any areas that need improvement.
SEO Agency
Are you concerned about the impact of the December 2022 link spam update on your website's ranking? Don't wait until it's too late. Contact an experienced SEO agency today to help you build a quality link profile that complies with Google's guidelines and protects your website from penalties.
SEO Agencies: How White Label Link Building Benefits Them?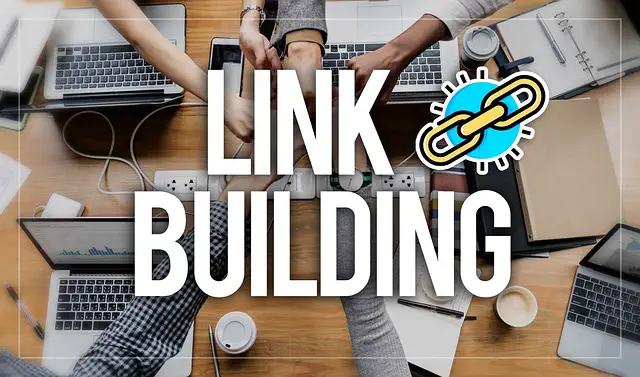 In link building, an SEO firm helps clients gain backlinks for their clients. The process can take much time and involves hefty work. You must conduct research, develop relationships, and create great content. Nowadays, more SEO agencies are outsourcing their link-building services to white-label providers.
White-label link building is a service where an agency hires another company to do the work for them. The agency then adds branding on the delivered work before submitting it to clients. When done right, white-label link building has several benefits for SEO agencies.
1. Saves Time
Blogger outreach can take most of your time. Identifying candidate blogs, developing relationships, and creating content can be time-consuming. When you outsource your link-building services, all the work can take a shorter duration. Experts in link-building services who have already established relationships with top bloggers can quickly get the links you need. That saves time for your agency, which you can channel to other pressing tasks.
Time also comes into play when an agency is working on multiple projects. An in-house team might not handle all the tasks and deliver quality work within the set deadlines. A white label link building strategy can help you complete more projects on time without compromising quality.
2. Provides Quality Links
You hate spam as much as Google does. Black-hat SEO is one major drawback in ranking efforts. It can get your website penalized by Google, which can ruin your business. White-label link builders have been in business for a long time. They know what it takes to get quality links from authority websites. With such a team, you can be sure of getting high-quality backlinks that follow Google's Webmaster Guidelines.
Outsourcing your link-building services to a white-label provider also guarantees you experienced professionals. They are people who have been in the field for a long time and know what works. They also understand Google's ever-changing algorithms and make necessary adjustments to stay in line. You can trust them to help you rank higher on SERPs and avoid penalties.
3. Cost-Effective
The cost of link-building can quickly pile up, especially when working on multiple projects. Hiring an in-house team can be expensive, and you might not have the budget. White-label link building is a more cost-effective solution for SEO. Think of it as running a business without an actual office and related costs.
The main reason white-label link building is more affordable is that you only pay for the delivered work. In-house employees require a salary, whether working on a project or not. Your outsourced job will ensure you get your job done seamlessly.
4. High-Quality Content
The content you publish talks a lot about your business. It is one of the significant ranking factors, and you must get quality content. Also, the type of content you publish will determine the kind of links you get. For instance, most blogs will turn down your work if it contains errors or reads like an advert. That would mean only low-quality websites would link to your content, which can hurt your ranking.
You can settle knowing you will get top quality when outsourcing your link-building services to a white-label provider. No payment until you are satisfied with their work. Additionally, they have a team of experienced writers who can create great content. The quality of their work will give you an edge over your competitors.
5. Better Client Relationships
Long-term business is every agency's goal. They ensure a consistent workflow, which is only possible with happy clients. Outsourcing your link-building services to a white-label provider helps build better client relationships.
Primarily, you have more time to focus on client needs and deliver quality work. The link-building team will take care of the back-end work, and you can use the time to develop a strong relationship with clients. Also, happy clients are likely to recommend your services to others, which can help you attract more business.
6. Builds Brand Awareness
You can grow your business as you work on your clients' projects. It will boost your brand's online presence and create awareness about your services. But how can hiring a white-label link-building team help with that?
First, they will help you deliver quality work on time. That builds trust with clients, and they can recommend your services to others. Also, reports, analytics, and progress updates will have your agency's name and logo. That way, clients can quickly identify you as the source of quality work. Your name will also appear on social media platforms and websites the team will use to get links.
In conclusion
SEO agencies can benefit a lot from white-label link building. It is an efficient approach to getting quality links, building better client relationships, and growing your brand. The cost-effectiveness and high-quality content are also significant advantages. Your goal is to find a reputable white-label link-building team to outsource your services.