Essential Tests and Techniques for Better Cross Browser Testing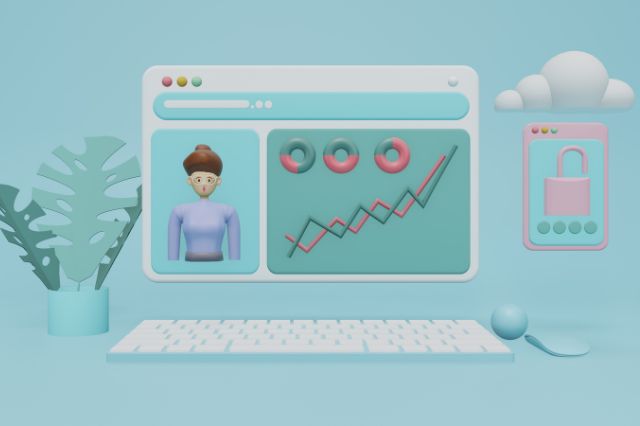 Cross-browser testing entails performing repeated tests on many browser systems. Typically, software products support the top three to five browsers, with support for less popular browsers varying. For instance, most web and mobile apps are compatible with Microsoft Edge, Safari, Firefox, and Chrome. In addition to custom browsers, there are Opera, Brave, and Vivaldi.
QA testers must plan on testing multiple browsers to ensure their app functions accurately and performs to its best. Some companies specify which browsers the application will support beforehand and evaluate only those.
Additionally, companies can use automation test suites for regression or smoke tests to run browser testing. However, while using these test suits, it is essential to consider their coverage of browser defects. If these test suits only focus on the common issues browsers face and do not provide comprehensive solutions, you can include manual testing.
Types of Cross-Browser Tests
Standard Cross-Browser Testing
Standard cross-browser testing ensures that the Application Under Test (AUT) appears the same in multiple browsers, like Google Chrome, Firefox, Edge, or Safari. Developers can run this test on a single machine by launching each browser individually and determine compatibility by running it across multiple browsers.
Multi-Version Testing
This testing evaluates AUT across multiple browser versions, such as Mozilla Firefox 10 and later or Internet Explorer 9 and 10. A single tester is responsible for testing. The tester uses the same test script to evaluate multiple browsers. The tests are run on numerous computers because most browsers do not allow various versions on a single machine.
Simultaneous Testing
Simultaneous tests involve examining the AUT simultaneously across multiple browsers. Depending on the testing requirements, various testers or the same tester may operate these browsers. This testing has several varieties, including Single-Browser Concurrent Testing, Single-Browser Distributed Concurrent Testing, Multi-Browser Concurrent Testing, and Multi-Browser Distributed Testing.
The most problematic aspect of the Quality Check is dealing with browser discrepancies, which requires understanding the basic issues. Manually testing browser compatibility on numerous devices, browsers, and operating systems is possible, but it may lead to several complications, necessitate a greater financial investment, and present other difficulties.
Testing Techniques to Help You Find Cross-Browser Defects
Utilize test automation whenever available, and include proper tests for page presentation, including buttons, links, and framed groups.
You can use manual tests to perform system or end-to-end tests.
Test the security of authentication by logging in. This step is essential to ensure users cannot evade security by hacking into the URL or through a new browser. Ensure there are no access issues when the user moves between browsers.
Test responsive display by resizing the browser window and zooming in and out on each website. Verify that the user can read all text and click on all active buttons, links, and images.
Examine each page in the user interface for display issues involving control sizing, text overlapping or extending into adjacent text, and tiny fonts on the website or in forms.
When working with data forms, ensure to execute functions on each one and save and update the file. Check for functionality and ensure their computation capabilities remain intact. Confirm that your test saves data as expected and that saving does not cause a connection or other fault.
Test all paging and pagination options, including the ability to navigate between pages. Confirm that the page shows and context changes as intended.
Verify that date fields display the correct format and that the app saves the dates as intended. Negative testing and boundary value testing are helpful techniques for identifying problems in date fields.
Use automated functional testing or manually timing output to identify flaws with the app's performance. Browsers utilize multiple backend systems to perform functions, and if you do not build an application for several browsers, performance issues become apparent.
Perform functional testing on frames or pages with grouped elements that appear in distinct portions. Frequently, the frame does not permit users to enter data or modify options from dropdown lists or other selector controls. Ensure that each field meets the requirements set by your team.
Conclusion
In addition to these methods, another technique during testing is keeping the browser's dev tools window open. Most browsers, including Edge, Chrome, Firefox, and Safari, feature a developer tools option. The dev tools windows provide insight into program faults hidden from the user interface.
Cross-browser testing guarantees a great user experience by supporting several browser types. Customers can utilize the application on their favorite browser rather than being required to use a different browser or switch applications. Customers should not be permitted to exit due to browser difficulties.
Automated software testing platforms like HeadSpin can help you successfully meet your cross-browser testing needs. With comprehensive testing solutions you can attract new clients and retain old ones by developing and testing application functionality across several browsers.
What Does It Mean to Be Good with Data in a Professional Way?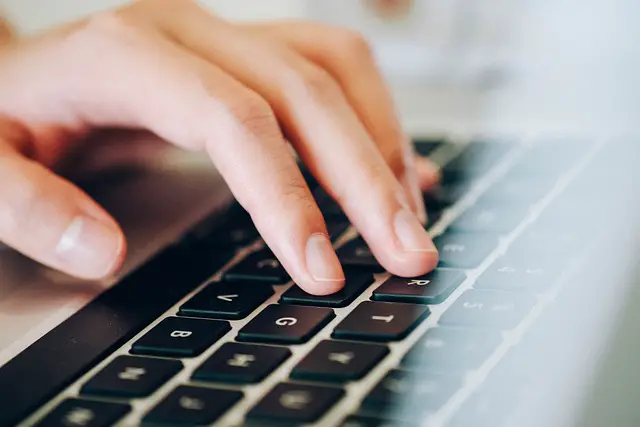 Whether it's collecting and analyzing market research, providing insight into customer behaviors, or developing predictive models to track business trends, mastering the art of handling data is essential for professional success. But what does being "good with data" really mean? This post will dive into the core elements required to be good with data in a professional way. It should equip you with everything necessary for achieving optimal results when working with organizational information!
Understanding and Interpreting 
Being able to understand and interpret data within a professional workplace setting is an essential skill set to have when it comes to dealing with data management. Many who have realized this have reached out to data literacy services online in order to learn as much as they can about this process. It allows decision-makers to go beyond the simple numbers, and really pick apart the different aspects of their data so they can come up with decisions that are both informed and proactive. 
Knowing how to prioritize, as well as understanding the various ways your data can be read, manipulated, and interpreted is key in making sure that you gain skills in working with data professionally. Furthermore, being able to identify trends and draw conclusions about them helps decision-makers make powerful decisions that can lead the company in a positive direction.
Conveying Data to Others 
Just as valuable as understanding data sets and interpreting numbers is the ability to effectively communicate them to others. After all, for data to truly be useful in a professional setting, it needs to be shared with the right people in an understandable manner. To do this, there needs to be an awareness of the knowledge level and familiarity of specific terms that the audience may or may not have. Knowing how to explain the meaning of data by relying on visuals and statistics rather than jargon can make a huge difference when conveying information. Ultimately, a successful data manager should know how to adapt their communication style to different types of people including colleagues outside their area of expertise.
Utilizing Tools 
Employing the right software, programs, and devices can make any individual or organization more efficient with data management. Tools such as Excel spreadsheets, business intelligence software, and document databases not only allow users to store and keep track of their information effortlessly but also give them advanced capabilities to analyze and interpret the data in a timely fashion. 
By taking full advantage of technological developments in this area, professionals can increase their output while cutting back on time-consuming processes. Utilizing the correct tools can definitely increase one's professional credibility when dealing with large datasets. To stay competitive, it is essential that data professionals are familiar with the latest trends in data management tools.
Working with Different Types of Data
As any data management expert will tell you, working with different types of data is a crucial factor in becoming good at handling complex data sets. These are the following:
structured data
unstructured data
semi-structured data
time series
spatial data
streaming data
big data
graph data
Having the ability to gain understanding from these different types of data and utilize it effectively is what allows professionals to unlock the potential of vast amounts of information. From identifying patterns in large-scale databases to efficiently manipulating code for maximum productivity, knowing how best to work with disparate sources not only impacts the success of any organization but also keeps everyone's skills and knowledge up-to-date in this ever-changing landscape. 
Knowing Programming Languages
If you're serious about managing data professionally, having knowledge of popular programming languages can prove to be invaluable. Mastery of these tools gives data professionals the ability to build sophisticated programs and algorithms, interact with the suite of powerful software tools used for analytics, and perform complex tasks with large volumes of data in an efficient manner. 
Additionally, knowing at least one language will facilitate collaboration with a team or development group, as many tech companies rely on programming languages such as Javascript and Python to create their products and services. Having this knowledge helps keep pace with what's currently relevant in data management standards.
Understanding Statistics
Having a strong grasp of statistical principles and techniques gives professionals the ability to interpret patterns within datasets and make informed predictions about future results. Those with an understanding of statistics are able to note trends in their data that might otherwise be overlooked and can create helpful visual representations of the data for easy communication. Understanding statistics provides professionals with powerful insights into their datasets that allow them to make smarter, more efficient decisions.
Visualization Techniques 
Knowing how to properly organize, compare, and assess raw data is a must-have skill, but being able to take that same information and present it in visual form can take a data analyst's skillset to the next level. Utilizing techniques like pie charts, line graphs, and scatter plots is essential if you want to communicate trends and results quickly, spot outliers in the data and identify areas needing further investigation. 
By using these various strategies to dissect numerical information, you're able to more easily recognize patterns and explain your findings. Visualization techniques give added clarity to otherwise confusing or complicated sets of data, helping make decisions easier while giving you an edge over your competitors – all essential traits when attempting to be seen as a professional in the world of data management.
Continuous Learning 
The world of data moves quickly, with new trends, technologies, and challenges rapidly coming up as the role of data moves beyond traditional technical realms and into business development. By committing to continual learning – both formally and informally – you stay abreast of new developments, ideas, and methods that can help you manage your data better and ensure it has maximum impact and relevance. 
This dedication to additional knowledge also allows you to strengthen existing skills while establishing newer competencies that benefit both yourself and your team. Ultimately this commitment to ongoing learning makes you a more successful data manager and increases your value in both current and future roles.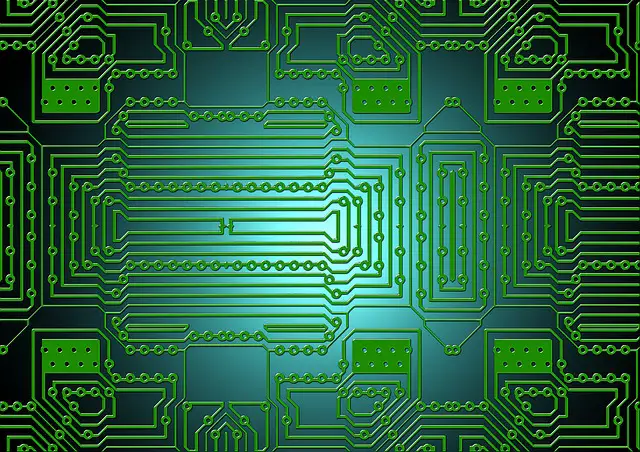 Data management is a complex yet very rewarding skill to master. With its wide array of tasks, techniques, and tools, it takes time and lots of practice to become proficient. However, with a strong foundation built on understanding data and its structure, conveying messages through various media in an effective way, utilizing the proper analytical tools for specific tasks, working with different types of data from disparate sources, being knowledgeable in programming languages and understanding statistics blindly, as well as employing impressive visualization techniques can quickly launch you toward success. Additionally, continuously learning and staying up-to-date in methods to keep yourself abreast with the unfolding trends in technology and data science will be key components for success!
Streamlining User Acceptance Testing with the Best Automation Tools Available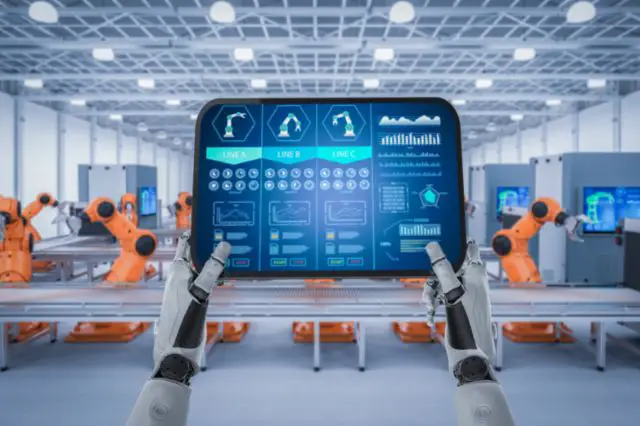 User acceptance testing is a crucial phase in the development cycle that comes last. Testing is done to ensure that the software will meet the requirements of the end users. No business will want to release low-quality software products to the consumer, and testing ensures the software's quality, functionality, and usability.
The manual process has been used for testing over the years, but it was time-consuming and prone to human errors. UAT automation tools come to solve this problem, and you can perform tests faster, more accurately, and with greater consistency. It doesn't take much time like manual testing does and reduces the efforts and risk of human error. With automated testing, you can expect an improvement in overall quality.
What Is UAT and its Automation?
UAT (User Acceptance Testing) is a type of testing that is performed in the end by the client or end-user to verify the software quality, and it is done in the final phase of development. UAT becomes crucial to validate end-to-end business flow and works without focusing on system testing, cosmetic errors, and spelling mistakes. UAT testing becomes crucial after developing the product as developers have written the code for the software on their understanding and might require changes later. If a developer writes code that is not effectively communicated, the client will not accept the product. Testing helps to deal with it.
UAT automation means you don't have to run the test as it runs automatically in a UAT automation tool. After performing the testing with the tool, you will get to know the actual performance of the software compared to your expectation. It will give you an answer of yes or no. The benefit of using a UAT automation tool is that it can mimic the task without any error.
Manual Vs. Automated Testing
Manual testing is the traditional way of testing, and automation is the recent testing practice using UAT automation tools. There are not any either-or options between them as both have their strengths.
In Automation testing, tests run quickly and repeatedly. Humans can't do repetitive tasks as it leads to boredom or fatigue, and unavailability is another concern. You can use automation tools based on your comfort as it provides high availability and performs the task with accuracy. The automation tools allow you to perform stress, binary-based and script-based testing.
In manual testing, the tester gave the output beyond yes or no. For example, complex and subjective test scripts require an actual tester that requires more than a yes or no result. A tester provides the actual response to an issue and identifies the defects, problems, and solutions. On the other hand, automation testing results in yes or no. Numerous ways of testing can be done manually such as evaluations of fonts, reports, menu types, workflow logic, etc. Manual testers can identify how software can be used.
Automated and manual testing have the strength that can be used by users based on their requirements. When both mixes, it creates a bigger impact. Both tests complement each other as a simple and repetitive test can be performed automatically while a complex and specific test can run manually.
Top Automation Tools
Here is the list of a few UAT automation tools available for automation testing.
● Selenium
It is a code-based tool that is free to use and widely used for automating web browsers. It supports multiple programming languages like Java, Ruby, Python, and C# and provides a rich set of APIs for testing web applications.
● Test Complete
It is also a code-based tool that automates web, mobile, and desktop applications. It also supports multiple languages like selenium and provides a user-friendly interface for creating and executing tests. TestComplete is well-suited for automating UAT, especially for complex applications that require extensive testing.
● Appium
Another open-source automation tool that supports multiple programming languages and automates mobile, web, and hybrid applications. Appium is a popular choice for automating mobile applications.
● Ranorex
A commercial tool that automates desktop, web, and mobile applications. It provides a user-friendly interface for creating and executing tests and supports multiple programming languages, including C#, Java, and Python. Ranorex is well-suited for automating UAT, especially for applications with complex user interfaces.
● Cucumber
Another open-source tool that is used for automation and supports Behavior Driven Development (BDD). It provides a clear and concise way to define test scenarios in plain language, making it easier for end-users to understand and validate the software's functionality. Cucumber is a popular choice for automating UAT in agile development environments.
● HP UFT/LeanFT
HP UFT (Unified Functional Testing) and LeanFT are commercial tools that are used for automation. They provide a comprehensive set of APIs for automating UAT and support multiple programming languages. It is well-suited for automating UAT in large organizations with complex testing requirements.
● Opkey
Opkey is a no-code UAT test automation platform that allows business users to seamlessly participate in testing.
Conclusion
UAT testing is a crucial aspect of the development cycle, and the testing process comes last. It ensures the quality of software that will meet the requirements of the end user. There are two types of testing – manual, and automation. Manual testing is the traditional way of testing, and automation testing is a recent way of testing that is quick, reliable, and repetitive. UAT automation tools help you to automate the testing process, and Opkey is one of the great tools for automation.
What is Metaverse? Everything You Need to Know!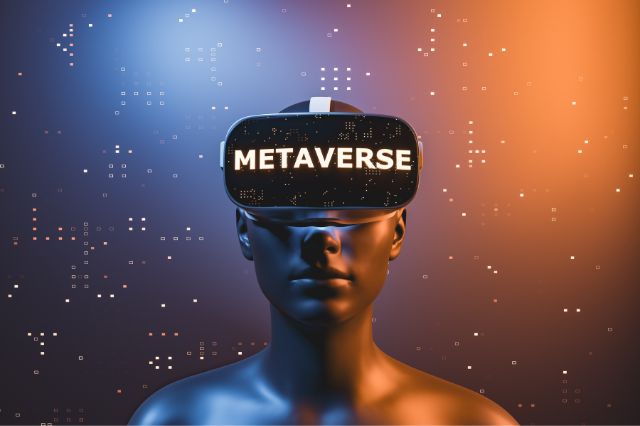 As Facebook has changed its name to "Meta", you may have heard a lot about Metaverse.
There is a discussion that Metaverse is the future of technology as a lot of tech giants are investing in it.
Microsoft, Google, Qualcomm, and Nvidia are investing billions of dollars in the metaverse.
But, what is it? How to get access to Metaverse?
You must have these questions in your mind so let's discuss them in detail.
What is Metaverse?
Suppose that there is a virtual land where different people or their avatars are moving, interacting with each other, selling or buying new things, and playing or learning new concepts, all from the comfort of their physical homes.
This virtual world is Metaverse. In it, our computer screens will turn into a 3D virtual realm that will be like real life.
At this moment, the metaverse is still in its growing stage, and evolving this technology may take time.
Today, you can see a glimpse of Metaverse in form of virtual workspaces such as Meta's Horizon Workrooms, online video games like Fortnite, or virtual operating rooms.
These only resemble the idea of Metaverse as they have limited facilities while the concept of Metaverse is one virtual world that has every facility and technology in it.
This is a brief introduction to Metaverse. But, what is its history?
Let's see it.
History of Metaverse
The term "Metaverse" was first used in 1992 by author Neal Stephenson in his novel "Snow Crash". This fact shows that this concept is not new, and in past, people have tried to work on this concept.
Sainsbury, the UK grocery chain, introduced a VR shopping demo in the 90s.
Second Life, a popular game launched in 2003, depicted the concept of Metaverse. This game is most near to the real concept of the metaverse that futurists have thought about.
Some technologies which gave access to this virtual world are augmented reality (AR) glasses and virtual reality (VR) headsets. These technologies are slowly evolving now.
This is the brief history that told us that the metaverse concept is an old one, and to some extent, it is present in today's world. But, how to get access to it?
How to Get Access to Metaverse?
As we have discussed, there is no single portal at this moment. Various platforms are offering Metaverse technology which you can access.
Fortnite, Roblox, Horizons World, and Sandbox are giving a variety of virtual life experiences such as gaming, shopping, or virtual workspace.
You can access these platforms through a Virtual Reality (VR) headset.
But, a lot of experts are claiming that you can access Metaverse through smartphones too. This is vague information and people are still unsure how to access Metaverse through this method.
How to Buy Land in Metaverse?
Just like you have to buy a product or land in the physical world, the same you have to do it in the virtual world.
This land can be used to give services, host events, publish educational activities and create mini-games in the virtual world.
A lot of celebrities and businesses such as Snoop Dog, JP Morgan, and Samsung have virtual lands in metaverse platforms. The businesses are using this land to interact with staff and give access to services to their clients.
But, how to buy land in Metaverse?
There are four steps to buying it.
1. Have a Digital Wallet
You should have a digital currency to buy virtual land and to hold that currency, you need a digital wallet.
There are various digital wallets in the market such as MetaMask and Binance Chain Wallet. Make sure that you choose a wallet that supports the digital currency you need.
The metaverse platform will tell you which wallet should you have and how to link it with the platform.
2. Buy Cryptocurrency
You need to buy cryptocurrency to have a virtual land. The cryptocurrencies are $MANA, $ETH, and $SAND.
3. Select a Metaverse Platform
You have to select the metaverse platform from where you want to buy the land. Some popular platforms such as Sandbox and Decentraland sell virtual lands. You can also buy land from third-party sellers such as OpenSea.
4. Purchase it
After completing all the above steps, you just have to click buy. Once your transaction will be confirmed, you can see your NFT in your digital wallet and will become the owner of the land.
Wrapping Up
In the end, we can say that the metaverse is a future technology, and you can feel or understand it through different metaverse platforms present at this moment.
In this article, we have discussed some essential questions which people may have in their minds about the metaverse. It contains some basic and essential information about this new technology which is going to change the face of technology in the future.
Can't wait to see its further growth and experience the power of technology!