Best Summer Activities for Kids to Have Fun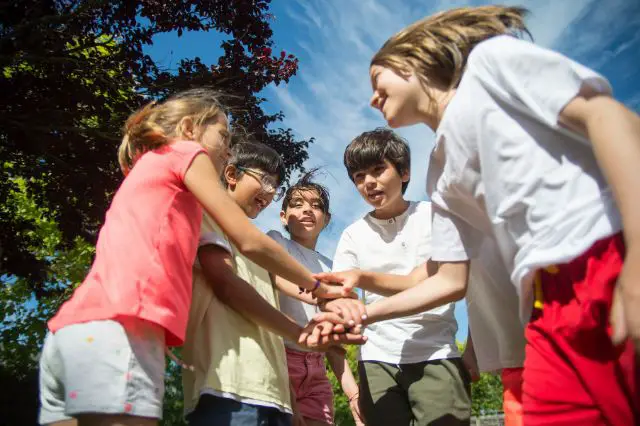 Summer is a great time for kids to enjoy the sun, try new things, and create special memories. Since there's no school and the weather is nice, it's important to keep kids busy and having fun.
In this guide, we'll look at the best things kids can do in the summer. One activity that is sure to bring smiles and laughter is skating. And thanks to the internet, finding skates online has never been easier. Other than skating, we have a massive list of activities in this article.
Whether it's playing outside in the sunshine or getting creative indoors, we've got all the best ideas to make this summer super fun for your kids.
So, let's jump into the world of summer fun!
Outdoor Adventures
a. Nature Scavenger Hunt
Get your child excited by setting up a nature treasure hunt. Make a list of things like pinecones, pretty leaves, and bird feathers for them to find in your nearby park or garden. This game helps them explore and get better at noticing things in nature, making them like it even more.
b. Splash Pad Fun
Stay cool this summer by bringing your kids to a nearby splash pad or water park. They can have fun running through sprinklers, playing in fountains, and going down water slides. It's a great way to keep them from getting too hot and to keep them active when it's hot outside.
c. Backyard Camping
Transform your backyard into a camping paradise! Set up a tent, toast marshmallows, and gaze at the stars with your young campers. It's a wonderful chance to spend time together and show kids the amazing nighttime sky.
d. Bike Rides and Nature Trails
Discover the amazing outdoors by riding bicycles. Bring your children along for bike trips in beautiful nature spots like trails in the woods, parks, or by the seaside. This is a fantastic way to have fun and stay fit.
e. Fishing Adventures
Help your children discover the fun of fishing. You can do it at a nearby pond or a dock by the sea. Fishing can be a calm and learning experience for them during the summer. They'll understand how to wait patiently, and who knows, they might even catch their very first fish!
f. Outdoor Movie Nights
Create a fun outdoor movie night in your backyard. You just need a special movie machine, a white sheet or a big screen, and some cosy seats. Ask your kids to choose their best-loved movies, and have a movie time outside while looking up at the stars in the sky.
Creative Indoor Activities
a. Arts and Crafts
Create a special spot at home where your kids can be artistic. Get some fun stuff like coloured paper, paint, and markers. Then, tell your kids to use these things to make drawings, paintings, or cool crafts. This will help them be more creative and have fun, especially when it's raining during the summer.
b. Cooking Adventures
Encourage your young cooks to join you in the kitchen by making easy and fun recipes for kids. You can bake cookies, create your own pizzas, or put together fruit kabobs. It's a tasty way to learn and have fun!
c. Indoor Treasure Hunt
Make a treasure map and put hints all over the house. The hints will help your kids find a secret "treasure." This game is fun and will make them think and figure things out. It's a great way to keep them busy for a long time.
d. Science Experiments
Transform your house into a cool science playground! You can do fun and safe experiments right at home. With hands-on activities, you and your child can discover amazing things about chemistry, physics, and biology. It's a great way to spark your child's imagination.
e. Puzzle Mania
Give your children some fun puzzles like jigsaw puzzles, crossword puzzles, and brain teasers. Solving puzzles makes their thinking better and helps them learn to be patient. Plus, it's a fun way to enjoy time together.
f. Gardening
Creating a small summer garden is a rewarding project for kids. They can learn about plants, responsibility, and the joy of watching them grow. It's a great way to teach valuable life lessons while enjoying nature.
Educational Pursuits
a. Summer Reading Challenge
Help your child enjoy reading more by doing a summer reading challenge. Make a list of books that are right for their age, and when they read a certain amount, give them a prize. Also, go to your nearby library to find exciting new stories to read.
b. Science Experiments
Transform your home into a cool science place where you can do fun and safe experiments. You and your child can discover amazing things about chemistry, physics, and biology by doing hands-on activities that make their imagination soar.
c. Museum and Zoo Visits
Let's go on fun trips to nearby museums, science centres, or zoos. These trips are exciting and help kids learn about history, science, and animals in a fun way where they can touch and explore things.
d. Educational Apps and Games
Discover enjoyable learning apps and games suitable for your age. These apps cover subjects such as math, science, and language arts, making learning both entertaining and educational.
Community Involvement
a. Volunteer Work
Think about having your children join in community service activities. It could be picking up trash in a park or joining a charity race. Doing these things helps them learn important lessons about life.
b. Summer Camps
Sign your kid up for a summer camp that matches what they like, whether it's sports, art, or science. It's a great way for them to meet new friends and pick up new abilities.
Sports and Physical Activities
a. Sports Camps
If your kid really loves a sport, like soccer, basketball, or tennis, think about signing them up for a sports camp. It's a great way for them to get better at the sport and stay active when it's summertime.
b. Outdoor Games
There are so many fun activities that you can organize outdoors to keep everyone entertained! One great idea is to set up some classic games like tag, hide and seek, capture the flag, or frisbee. These classic games never go out of style and provide hours of entertainment.
c. Yoga and Mindfulness
Introducing your children to yoga and mindfulness exercises can have numerous benefits. Not only can it help them relax and unwind, but it can also play a crucial role in reducing stress levels and improving their ability to focus.
Cultural Exploration
a. Cultural Workshops
Find workshops or classes that teach children about cultures through cooking, crafts, and storytelling. Let your child explore diverse traditions, customs, and cuisines. Embark on a cultural journey with exciting adventures.
b. Language Learning
If you're planning a trip abroad, involve your child in learning the local language. It's a fun and educational way to prepare for an upcoming adventure. This way, you can not only enhance your child's language skills but also foster cultural awareness and curiosity.
Conclusion
The activities listed above offer many choices to keep your kids busy and entertained during the summer.
Whether you're playing at water parks, exploring nature, or doing arts and crafts, the important thing is to spend time together as a family and let your child's imagination grow.
Thanks for reading the summer activities ideas for kids!
Which activity your child enjoyed the most? Please share your experience in the comments below!
Enjoy the summer vacation!
6 Tips for Managing a Deceased Estate Clearing Process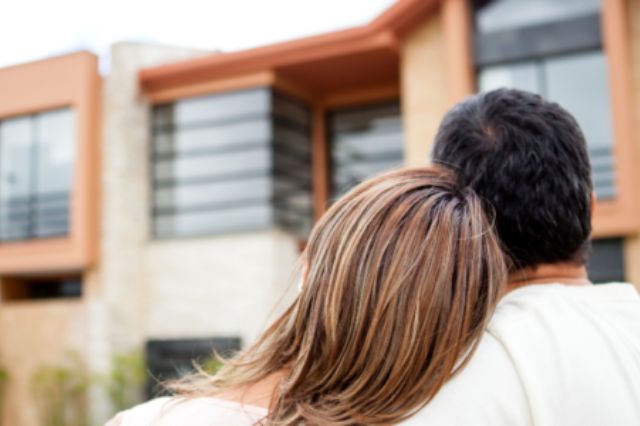 When someone you love dies, you will be grieving. Yet, the grief cannot get in the way of the more practical things you have to complete. On one hand, it would be nice if you could just leave everything be and take your time to go through the mourning period without thinking about anything else. On the other hand, dealing with the practical things can at least take your mind off everything for a few moments, which can be good for your mental health.
Perhaps the best thing to do is find a balance between the practical part of it and the emotional. Let yourself feel the feelings, but also take some time to step away from it all, so as to handle the logistics, so to speak. Some things cannot wait for a long time, so you shouldn't keep them waiting. Instead, you should act on them right away, so as to make things easier for everyone.
The deceased estate clearing process is one of those things that shouldn't wait. Even though this is probably the last thing you want to do, you will need to take care of it. The good thing is that you can work with, say, Ridly Junk Removal or other professionals trained to handle such situations and thus make things much easier for yourself. With their help, you'll get your opportunity to go through the grieving process naturally and without having to get too hung up on the practical side of things.
Let us not get ahead of ourselves, though. Even though the clearing process can be handled by professionals, you are still the one that will be in charge of organizing it. Meaning, the experts will do part of the work, and you will do part of the work as well. In a confused and stressed state, it may be difficult for you to actually focus on the things you have to do, and to even know what it is that needs to be done.
It is not only the stress and the sadness that can hinder this process. It is also the fact that you may not have had to do anything like this in the past, so the deceased estate clearing process is completely new to you. In any case, the bottom line is that you will need help, and that is what I will provide you with. In the rest of the article, I will shift your focus towards the important things to do during the process, and take you through the right steps, hoping to make the entire thing easier, if not emotionally, then at least from the logistical point of view.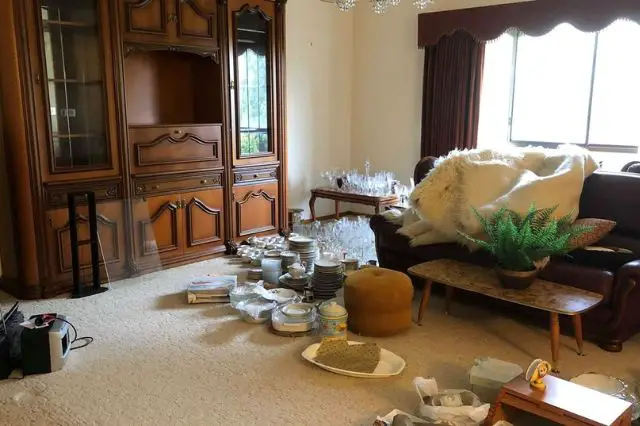 1. Start Planning on Time
It is rather easy for people to lose track of time when someone they love passes away, and that can be a problem in the estate clearance process. I know that you are probably overwhelmed with the funeral and everything else that you had to get in order, as well as with your own sadness, but the truth is that you shouldn't wait for too long to start this procedure. If you do wait for too long, you'll just wind up getting even more overwhelmed than before. Time won't wait for you, so starting early is a must.
This could give you a better idea about how to clean a house after someone's death: https://www.wellandgood.com/how-clean-out-house-someone-dies/
So, since time won't wait for you, starting the planning early is important. Make a plan and create a timeline for when the specific tasks have to be completed. This will not only help complete the work more effectively, but also help you regain some control in your life, which is the thing we often feel we are lacking when we witness the death of a loved one. The size of the estate and the amount of possessions will play a role in the timeline creation, so be reasonable about it and don't try to meet any unrealistic deadlines, as that will only further overwhelm you. Start early, but do give yourself time.
2. Locate the Important Documents
When a person dies, he or she will leave all of the Earthly possessions behind, including the important documents that can be connected to those possessions. Locating the documents will be important for solicitors and for all the family members that have to sort out the legal and the financial matters of the estate. Therefore, one of your main tasks here will be to locate the important documents before going any further.
The documents can include bank statements, insurance policies, wills, property deeds, tax information and more. Usually, people keep all of these stored away in the same place, but whether that will be your case depends on the person that has passed away and his or her habits. Although difficult, it is a good idea to talk about this with that person before death, if they are suffering from an illness and if you know that they will pass away soon. If you haven't had such conversations, make sure to search the entire property for the documents, so that you don't miss anything that's important.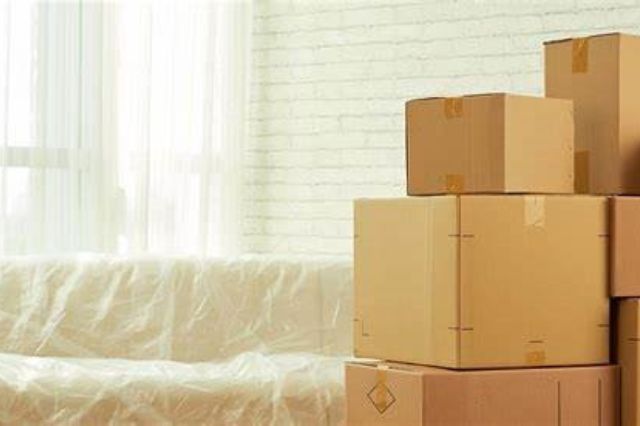 3. Let Family Members Take the Items They Want
If you want to approach the process systematically and actually do something to make it easier, you should first let family members take all the items you want, before dealing with the unwanted ones. This could take a while, but it will be much quicker than if you did it the other way around. Once everyone takes what they want, dealing with the remainder will be much easier. So, invite family members to go through everything and take anything they want with them, and then think about dealing with the rest. Click this for some more practical tips on how to clean a house after someone's death.、
4. Hire Professionals for the Rest
After the family members have taken everything they wanted, the rest should be handled by professionals. What's more, you can even hire professionals right from the start, but if you do, it is important to have the family there to express their wishes regarding certain items, so that they don't get disposed of accidentally. In any case, the bottom line is that professional junk removal companies will make things much easier, as they will take on the hard work of disposing of the unwanted items and thus clear out the estate completely.
Apart from the fact that they will make the process easier from the practical side, they could also make it easier emotionally. You won't have to go through all of the belongings yourself and relive some memories that could get you even more overwhelmed and sad. And, don't worry, great experts will handle the deceased estate clearing process respectfully and with great care.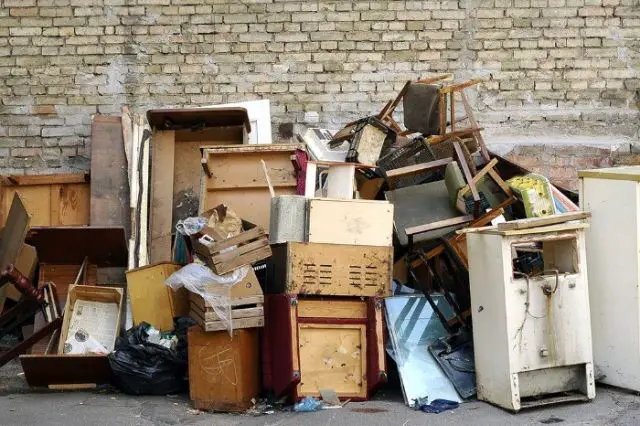 5. But Make Sure to Choose the Right Ones
Naturally, your main responsibility here will be to choose the right experts for the clearing job. Because, if you don't, they could do the job poorly and not meet your requirements, while also not being respectful about it, which is definitely not what you want. While I have explained that acting early and on time is important, the truth is that you should never rush into choosing one of these companies for the clearing job. Instead, you should take as much time as you need to research various ones and then hire the perfect rubbish removal firm to handle things.
When doing the research, you should mostly focus on checking the reputation of the companies you're thinking of hiring. Sure, their experience level will matter as well, and so will the methods they use in disposing of the junk, but reputation is the greatest indicator of the quality of work they do. Therefore, reading reviews and possibly talking to some past clients will help you determine the reputation and thus figure out which company could be right for you.
6. State Any Special Requests You May Have
After you have chosen the professionals to work with, you should talk to them to explain all of your needs. State any special requests you may have, so that the experts can meet them. Don't hesitate to state those requirements, as that is what will lead to you getting the best quality services and to making the entire deceased estate clearing process much easier, both logistically and emotionally.
How to Pick Cheapest Flowers: Smart Guide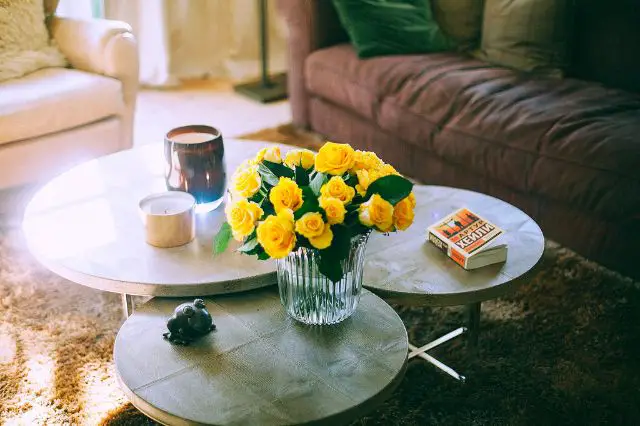 Selecting the most bargain flowers without awkward quality requires a strategic approach. It does not matter whether you are planning a budget-friendly event, surprising a loved one, or simply looking to brighten up your space. Our guide will provide insights into picking the cheapest flowers without sacrificing beauty. In a world where floral choices abound, navigating the options intelligently is essential.
The key lies in understanding seasonal availability sourcing from local florists. Also, consider less traditional blooms that offer charm and affordability. Our guide will walk you through various aspects of flower selection. It is from identifying cost-effective varieties to maximizing your budget.
We will explore the concept of in-season blooms and how to harness the beauty of flowers. That thrives during specific times of the year can significantly reduce costs. We'll delve into the benefits of supporting local flower markets. You can often find the best prices on rose options that are both sustainable and freshly picked.
Best Prices on Roses and Where to Buy Them
Embarking on the quest for the most exquisite roses at the best prices is a delightful journey for flower enthusiasts. It will be helpful for those seeking the perfect floral gesture. Roses, with their timeless elegance and captivating fragrance, are a symbol of affection and beauty. We'll navigate the landscape of rose purchasing. We unravel where to find the cheap bucket without compromising quality.
Our guide will be your compass in discovering the optimal sources for purchasing roses. From local florists to online retailers, we'll uncover the avenues that offer the best prices. Also, it has a diverse array of rose varieties to suit every occasion. Join us on this journey to find the finest roses at unbeatable prices. It is bringing the timeless allure of these blossoms into your life without breaking the bank.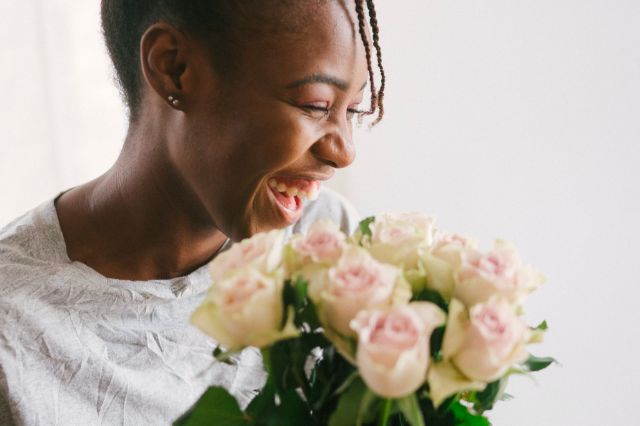 Local Florists
Local florists are often fantastic sources of high-quality, fresh flowers. Here are some benefits of choosing local florists when looking for the cheapest flowers:
1. Freshness and Quality: Local florists typically source their flowers more frequently. It ensures a higher freshness level than large retailers.
2. Expertise and Personalized Service: Florists often have extensive knowledge about different flower varieties.
3. Same-Day Delivery: Many of them offer same-day delivery services. They provide a convenient option for last-minute gifts or special occasions.
4. Events and Occasions: Local florists often specialize in catering to special occasions. They offer inexpensive flowers for centrepieces.
5. Seasonal Availability: They will likely offer flowers in season. They provide a broader selection of fresh and vibrant options.
Tips for Choosing a Local Florist
Read Reviews: Check online reviews or ask for recommendations from friends. They help you to ensure the florist has a good reputation for quality and service.
Ask about Specials: Inquire about any ongoing specials, discounts, or loyalty programs the florist may offer.
Discuss Budget: Be open about your budget. Local florists can often create beautiful arrangements within your financial constraints.
Communication: Ensure the florist communicates clearly about flower availability and delivery times. Also, let me know if you have any specific requests.
Supporting local florists not only ensures the cheap bucket and fresh floral experience. It also contributes to the vitality of your local community. Local florists offer a unique and community-focused approach to flower purchasing. It does not matter whether it is for a special occasion or just to brighten someone's day.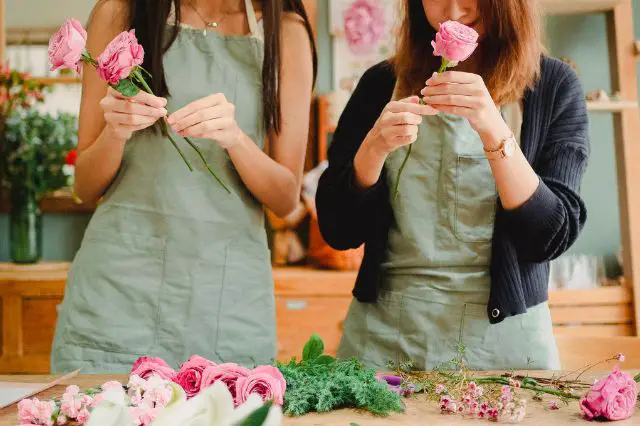 Supermarkets and Grocery Stores
They are convenient options for purchasing a variety of goods. They include cheap fresh roses. Here's a look at the advantages and tips for buying roses from supermarkets and grocery stores:
Advantages
Cost-Effective Options: Supermarkets often provide budget-friendly options for roses and floral arrangements.
Convenience: Grocery stores are easily accessible. You can pick up flowers while shopping.
Immediate Availability: Supermarkets usually have flowers readily available. It makes them a convenient choice for last-minute purchases.
Seasonal Offerings: Supermarkets offer seasonal flowers. They provide a variety of options throughout the year.
Tips for Buying Roses from Supermarkets and Grocery Stores
Consider Loose Stems: Opt for loose stems if you want to arrange the cheap fresh roses yourself. It allows you to choose the exact number and colors you prefer.
Inspect the Flowers: Before purchasing, carefully inspect the roses for freshness, and vibrant colors. Also, any signs of wilting or damage.
Ask for Fresh Stock: Inquire with store staff about when new flower shipments arrive. Try to buy the cheap bucket shortly after restocking for the freshest options.
Consider Seasonal Sales: Supermarkets offer seasonal flowers. They are providing a variety of options throughout the year.
Bring Cash: Some smaller supermarkets or local grocery stores might not accept credit cards for small purchases.
With careful selection and consideration, you can find the best prices on roses. That suits your preferences and budget.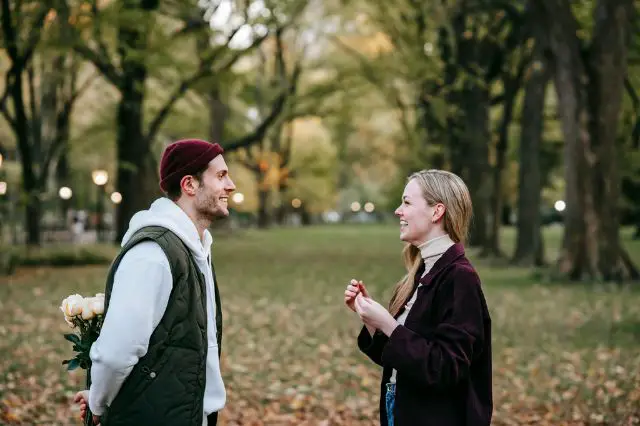 Online Flower Retailers
They offer a convenient and often diverse range of options for purchasing flowers. They include roses. Here are some advantages and tips for buying roses from online flower retailers:
Advantages
Wide Selection: Online retailers provide a vast selection of roses in various colors and arrangements.
Reviews and Ratings: Read customer reviews and ratings to gauge the quality and service of the online flower retailer.
Specialized Options: Online retailers often specialize in floral arrangements for specific occasions. They allow you to find cheap bouquets for your needs.
Delivery Options: They include same-day or next-day delivery, depending on your requirements.
Tips for Buying Roses from Online Flower Retailers
Compare Prices: Compare prices across different online flower retailers to ensure you get the best value for your budget.
Check for Guarantees: Look for retailers that offer guarantees on the freshness and quality of their cheapest flowers.
Customization Options: Check if the online retailer allows customization of your floral arrangement. They include the option to add specific colors or more elements.
Read Customer Reviews: They can provide insights into the quality of the roses. Also, into the reliability of the delivery service.
Online flower retailers are a convenient choice for those who prefer the ease of online shopping and a wide range of the cheapest flowers.
How to Find Cheap Fresh Roses Deals?
If you're looking for affordable and fresh flowers, "Rosaholics" is your go-to flower shop. They specialize in offering roses on sale, ensuring you can add a touch of elegance to any occasion without breaking the bank.
Celebrate big and small moments with the charm of fresh and beautiful roses without overspending.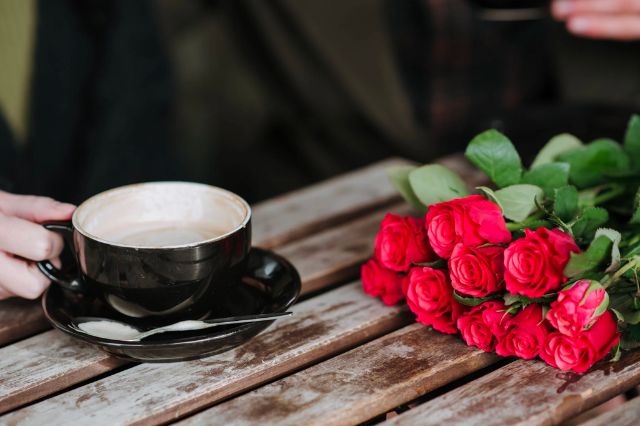 Decor Ideas: Inexpensive Flowers for Centerpieces
Transforming your space with stunning centerpieces doesn't have to break the bank. Opting for inexpensive flowers for centerpieces can still result in elegant decor. Consider the following decor ideas using budget-friendly blooms
Daisies and Baby's Breath Bouquets: Create charming and rustic centerpieces. Arrange simple daisies with sprigs of baby's breath.
Carnations in Monochrome: Choose a single color for your centerpiece and arrange carnations in varying shades of that hue.
Wildflower Mix in Wooden Crates: Embrace a bohemian vibe by arranging a mix of wildflowers in wooden crates or baskets.
Sunflowers in Mason Jars: Bright and cheerful sunflowers arranged in mason jars bring color to your table.
Tulips in Tall Vases: Elegant and affordable, tulips in tall, slender vases create a modern and chic centerpiece.
Affordable flowers can be just as impactful as their pricier counterparts.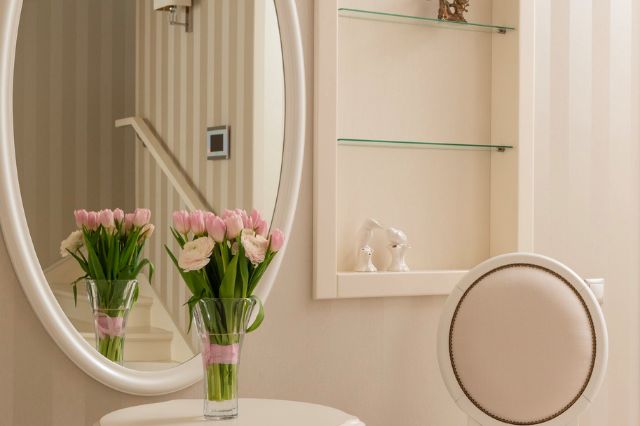 Is It Wise to Buy The Cheap Bouquet?
While opting for a cheap bouquet can be a budget-friendly choice, it's essential to consider a few factors. Cheap bouquets may still offer beauty and freshness but have potential drawbacks. They include limited flower variety, shorter vase life, or less intricate arrangements.
Assess your priorities. A cheaper bouquet can still be visually appealing if budget constraints are paramount. For special occasions or gifts where presentation and longevity matter. They are investing more in a higher-quality bouquet, which might be wise.
Explore local florists, supermarket options, or online retailers. It strikes a balance between cost-effectiveness and quality. Ensuring that the inexpensive bouquet you choose meets your budget expectations is necessary.
Conclusion
Buying a cheaper bouquet depends on your priorities and the purchasing context. While budget considerations are crucial, balancing cost and quality is essential. Test the occasion, recipient, and your expectations about the bouquet's appearance and longevity.
Explore various sources. Among them are local florists or online retailers for affordable options. They must be able to maintain freshness and visual appeal. Making an informed decision ensures that you find the cheap bouquet that not only fits your budget. It may also bring the intended recipient or your space joy and beauty.
Mid Fade Haircuts for Men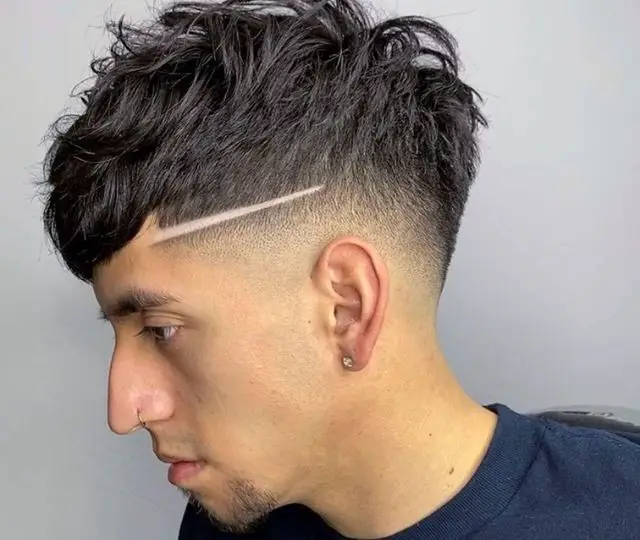 The mid fade remains one of the most popular modern men's haircuts. Medium fades taper the sides and back, starting below the temples to reduce bulk. This medium-high contrast style offers versatility to style hair on top.
Medium fades create dimension while keeping a masculine edge. They also graduate gradually to flatter all face shapes. These are the top mid fade haircut styles for men to try for a clean and stylish look.
1. Mid-Fade with Pompadour
The pompadour styles hair up and swept back from the forehead in a voluminous wave. Pompadours work great with medium to short hair on top paired with a mid-taper fade on the sides.
This combo highlights the added height and volume of the pomp while the mid fade lends contrast. It yields a bold, polished look ideal for oval, diamond, and triangular faces.
2. Mid-Fade with Comb Over
Comb overs sweep hair from one side diagonally over to the other. This disguises thinning hair and adds volume on top.
Pairing a comb over with a mid-fade offers contrast while allowing the length on top to lie flatter for maximum coverage. It's an excellent option for older men concerned about hair loss.
3. Mid-Fade with Slick Back
Slick backs neatly sweep hair off the face backward. Traditionally achieved with high-shine pomade, modern smooth backs often have a matte finish.
Coupling a slick back with a mid-fade keeps the sides and back clean for a sharp, streamlined shape. This elegant, refined style works well on straight, wavy, or curly hair.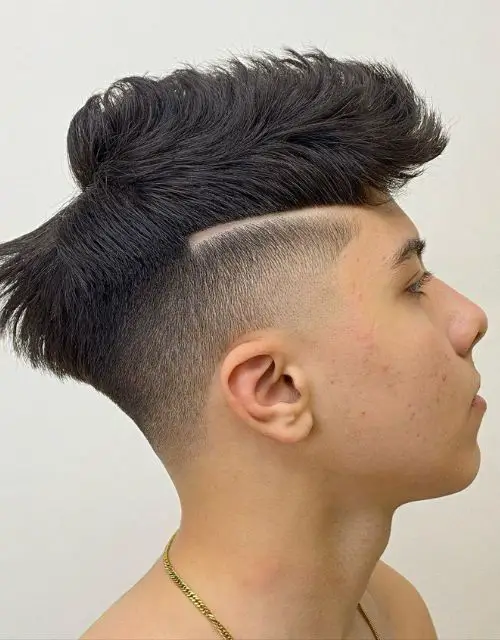 4. Mid-Fade with Quiff
The quiff sweeps hair up and forwards into a voluminous wave reminiscent of the pompadour. However, the quiff's movement falls forward rather than back.
The mid-fade prevents the sides from looking bulky and complements the height of the quiff. This style excels on wavy or thick hair. The texture and movement create an organic look.
5. Mid-Fade with Hard Part
Hard parts carve a clean, shaved line into the fade to create crisp separation. Position this part crooked or straight across the side of a mid-fade.
Adding a hard part boosts contrast and directional flow. The sharpness draws the eye to the part line. This takes the mid-fade from basic to bold.
6. Mid-Fade with Shape Up
Shape-ups outline the hairline around the temples, down the sideburns, and around the neck nape. Adding crisp edges to a mid-fade finishes the look.
Shape-ups sharpen the fade's precision. Choose between rounded versus sharp lineups. This grooming takes neatness and style up a notch.
7. Mid-Fade with Buzz Cut
Buzz cuts trim hair to a uniform short length all over. The mid fade tapering creates gradual length dropping down to the buzzed nape and sides.
This simple yet edgy combo works well on straight or curly hair. The mid-fade prevents the buzz cut from looking too flat. There's a subtle style to this minimalist look.
8. Mid-Fade with Textured Crop
Choppy textured crops chop hair short on top in uneven layers. Spiked fringe and texture create interest versus flatness.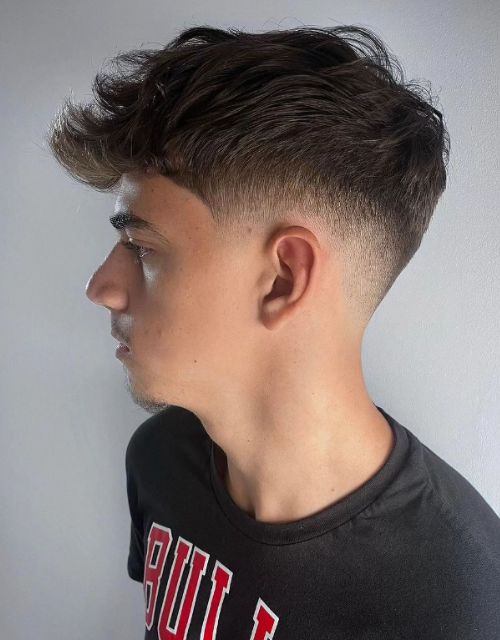 The mid-fade allows the cropped layers on top to take center stage. But the gradual taper keeps the look polished. The textures complement each other.
9. Mid-Fade with Curly Hair
Naturally, curly hair can be challenging to cut and style. Tight curls benefit from mid-fades that contour the shape.
Ask your barber to cut the curls on top longer to encourage natural volume. The mid-fade prevents the sides from looking too bulky.
10. Mid-Fade with Waves
Waves style curly hair into defined ripples and curls with products like pomade. A mid-fade enhances the shapely waves.
The mid-taper forms the fro into more uniform curls, preventing a triangular silhouette. This haircut celebrates textured hair.
11. Mid-Fade with Crew Cut
The crew cut maintains short hair on top with tapered sides. Crew cuts work well with mid-fades to inject more shape.
Blending the heavier top into a medium taper refines the look. The mid-fade modernizes the retro crew cut.
12. Mid-Fade with Spiky Hair
Spiked styles work with short to medium hair styled up for a punky texture. The mid-fade streamlines the look.
Spiking up the top while keeping the sides mid-tapered balances edgy and refined. For maximum lift, apply wax or gel.