AWS and AZURE: 12 Key Differences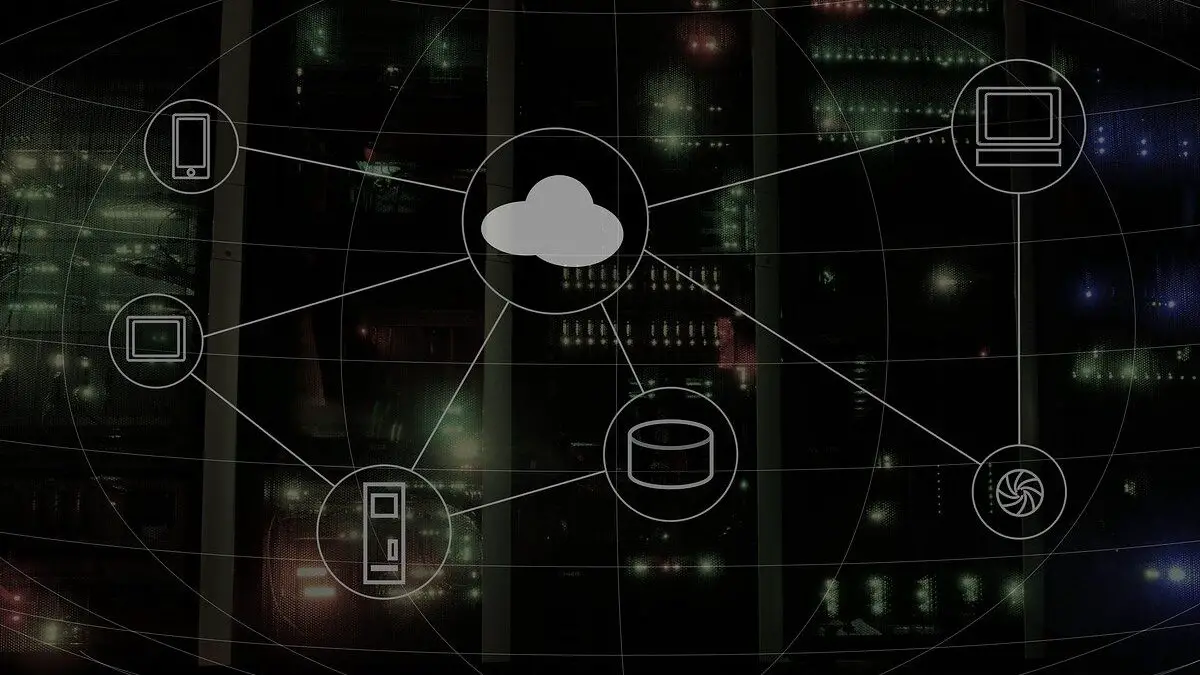 Are you an amateur in the world of cloud computing? In such a situation where you are so new to this, you might need to know the key differences between AWS and AZURE, which are some of the best cloud computing platforms.
If you run an organization, then you are going to need a cloud computing platform to manage the database system of your company. No matter which background you are from, cloud computing will always come in handy for you and it has become essential to thrive for many organizations.
Both AWS and Azure are popular platforms and offer almost similar features, but there are some notable differences between AWS and Azure. However, you need to choose one of them for your organization according to your requirements.
In this article, we are going to take a look at the intense competition between AWS, Azure, and their features. After reading this article, you will be able to evaluate the features of AWS and Azure for your company.
What Is AWS?
AWS services are developed in a smart and interconnected manner so they can work with each other to generate a feasible result. AWS offers three types of services, which include infrastructure, software, and platform as a service. It is among the best cloud computing platform available currently.
What Is AZURE?
Those of you who are interested in the cloud computing system would know that Microsoft AZURE was launched in 2010. With Microsoft Azure, you will see integrated cloud computing services such as computing, networking, database, storage, mobile, and web applications. Users can achieve a higher level of efficiency with this integrated cloud computing system.
Full Comparison between AWS and AZURE: 12 Key Differences
1. Compute power
AWS: If you are an AWS EC2 user, you will be able to configure out your own VMs. Users get the option to select the pre-configured machine images. Choosing AWS as your cloud computing platform will give you the ability to select size, power, memory, capacity and number of VMs.
AZURE: Select your own Virtual Hard Disk by choosing AZURE as your cloud computing system. It is similar to the machine instance for creating a VM. The user has to identify the amount of memory, and the virtual hard disk can be pre-configured by Microsoft. It can be pre-configured by a third-party or the user.
2. Storage
AWS: When an instance is initiated, temporary storage is allocated by the AWS. But this storage is terminated once the instance ends. Block storage options are available and the object storage with S3. AWS supports relational, NoSQL databases and Big Data. The block storage is the same as a virtual hard disk.
AZURE: Microsoft AZURE supports relational databases, NoSQL and Big Data through Azure Table and HDInsight. Block storage through Page Blobs for VMs and temporary storage is accessible through D drive. AZURE users further get the feature for site recovery, import, and export. Azure Backup is available for site recovery.
3. Network
AWS: Develop isolated networks within the cloud by becoming an AWS user. It offers a VPC (Virtual Private Cloud) for its users. AWS creates subnets in the virtual private cloud. Access to a private IP address, route tables, and network gateways by becoming an AWS user.
Azure: By using the cloud computing solution called Microsoft Azure, you can access to a private IP address, route tables, and subnets. Currently, both organizations are providing the ability to on-premise data centers into the cloud or firewall option.
4. Pricing Models
AWS: AWS comes with a pricing model called "pay as you go." You have to pay AWS per hour for usage. You can buy the instances on the following three models:
On-demand: Pay as per usage without any additional cost.
Reserve: Users can reserve an instance for one to three years.
Spot: Bidding for extra capacity by the users.
AZURE:
Similar to AWS, the pricing model of AZURE is pay as you go. The only difference between both is that AZURE charges per minute instead of per hour. Due to this change in the pricing model, users can get an exact estimation of price by using AZURE.
5. Support plans
AWS: When you become an AWS user, and you will have a pricing ability that is based purely on a sliding scale tied to monthly usage. It is a risky feature to avail because your AWS bill would be very high if you are an avid user. If your usage will be for extended hours, then it is recommended to go with AZURE.
AZURE: AZURE users are given a monthly bill that is at a flat rate. If you are a heavy user of AZURE, then this service is going to be cheaper for you as compared to the services of AWS.
6. Integrations and open source
AWS: The number of open-source integrations available on the cloud computing platform of AWS is more as compared to Microsoft AZURE, due to AWS holding a good connection with the open-source community. The open-source integrations available are Jenkins and GitHub. AWS is a Linux server friendly cloud computing platform.
AZURE: AZURE provides native integration for tools like VBS, SQL database, and Active Directory. Being a user-friendly platform for .net developers, AZURE is also offering Red Hat Enterprise Linux and Apache Hadoop clusters. Are you still wondering about open source? It is no secret, Microsoft AZURE has never adopted this model.
7. Containers and orchestration support
AWS: Amazon is always getting better by making investments in new services. AWS can keep up with new demands and produce better outcomes and analytics. The features of AWS have been targeted to loT, and machine learning has been added. Depending upon the need, the users can create high-performance ad quality mobile apps.
AZURE: When it comes to keeping up with new demands, AZURE is not lagging behind. AZURE brings Hadoop support with Azure HDInsight. There is an intense competition with Amazon because AZURE runs Windows and Linux containers. On the other hand, Windows Server 2016 delivers integration with Docker.
8. Compliance
AWS: Amazon brings certifications in ITAR, DISA, HIPAA, CJIS, and FIPS as it has good connections with the government agencies. Amazon Web Services is ideal for agencies who have to handle sensitive information because only authorized persons can access the cloud. It is a must for organizations holding critical data.
AZURE: Microsoft AZURE offers more than 50 offerings: ITAR, DISA, HIPAA, CJIS, FIPS and many more. It is a government-level cloud computing service that can only be accessed by specific people. So, the security level of AZURE is almost similar to Amazon.
9. User-friendliness
AWS: When it comes to features, nothing can beat the number of features Amazon is providing. But the only issue is that AWS is not for beginners. IT experts claim that there is a learning curve with AWS. Once you learn how to use it, it will be the most powerful cloud computing system.
AZURE: Amazons AZURE is a windows based platform that is why it is easier to use for the beginners out of the box. No need to learn additional things to start using this platform. The users need to integrate on-premises Windows servers with cloud instances to create a hybrid environment.
10. Licensing
AWS: In cloud computing system with AWS, the users have to use a dedicated host for software assurance to relocate the licenses to the cloud computing system. Before migrating the licenses, the users need to ensure that the license mobility migrates the Microsoft server application products through the software Assurance program.
AZURE: the users of Microsoft Azure can avoid paying for extra licensing if they make sure whether the server fits the requirements for mobility properly. The licenses in Microsoft Azure is charged per usage and mobility is not available.
11. Hybrid cloud capabilities
AWS: AWS introduced hard disks of 100 terabytes, enabling it to be moved between the cloud and the client's data centers. A hybrid element was needed, and hence it was added to the portfolio by making a partnership with VMware. Amazon is still developing in the hybrid cloud computing banner.
Azure: Microsoft Azure provides intense support for hybrid cloud services. The supported platforms include Azure StorSimple, Hybrid SQL Server, and Azure Stack. The pricing model for this hybrid cloud capability is paying as you go basis. The users can bring the public as you'd functionality to their on-premises data centers.
12. Deploying apps
AWS: Apps can be deployed in AWS by creating a new application and then configuring the application and environment. After that, the elastic beanstalk application can be accessed through Amazon Web Services.
Azure: For deploying apps, the Microsoft Azure portal is utilized to create an Azure app service. The developer tools are used to create the code for a starter web application.
Final Takeaway
AWS and Azure offer similar features and services to the users, but it does not mean that one service is better than the other. The decision of which service to choose only depends upon the needs of your business. No matter with service you go with, it is a given that you will be relishing the benefits of a hyper scalable cloud solution that will assist your business to accumulate.
6 Tips to Hire a Mobile App Developer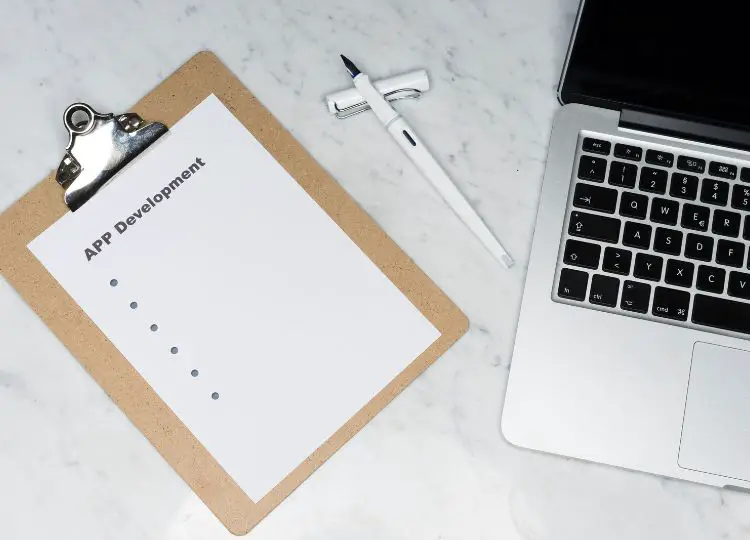 The mobile app development industry is booming with no signs of stopping. The demand for mobile apps has been increasing rapidly, with smartphone users growing globally. Countless apps are available on the App Store and Google Play for users. Due to its popularity, it has become a lucrative business. Today, numerous companies are looking to hire mobile app developers to create unique and innovative apps for their businesses.
The popularity of mobile apps has also led to a surge in demand for mobile app developers who can create customized and innovative apps. They can take your business to the next level by helping you reach a larger audience and improve your brand visibility. In this blog post, I'll share some tips for choosing a mobile app developer for hire. So let's dive into it.
1. Decide on the Type of Mobile App
While searching for an Android or iOS app developer for hire, you must first decide on the type of app you want to develop. You can go for native, web, or hybrid apps. Native apps are created especially for mobile operating system. They are faster and more reliable than other types of apps. Hybrid apps are created for websites as well as mobile users. They are developed using web technologies but can be installed on devices like native apps.
Web apps are not installed on devices and are accessed via a web browser. They are created using various programming languages, like HTML, CSS, and JavaScript. Each type of app has some benefits and drawbacks. You need to decide which type of app will be the best for your business.
2. Determine Your Budget
In the business realm, your finances matter a lot. Therefore, you must keep your budget in mind while hiring an app developer for your project. You need to know how much money you will spend on your app development project. The cost of developing an app depends on various factors, such as the features you want to include, the platform you want to build for, the app development company you choose, etc.
It would be best to research and then allocate a budget for your project. It will help you narrow your options and choose a mobile app developer that fits your budget. Moving on without analyzing your financial condition can put you in a difficult situation later.
3. Check the Developer's Experience
After you have decided on your budget, it's time to look for a mobile app developer that has experience in developing apps similar to the one you want. Check the app developer's portfolio to see the type of apps they have developed and their experience level. An experienced developer can better understand your requirements and create an app that meets your expectations. They will also be able to suggest new ideas and features that can improve the quality of your app. On the other hand, a developer with no experience might not be able to provide you with the same level of service.
It would be best if you chose a developer with experience in developing apps for your industry. For example, if you want to build a health and fitness app, you should look for a developer with experience in developing such apps.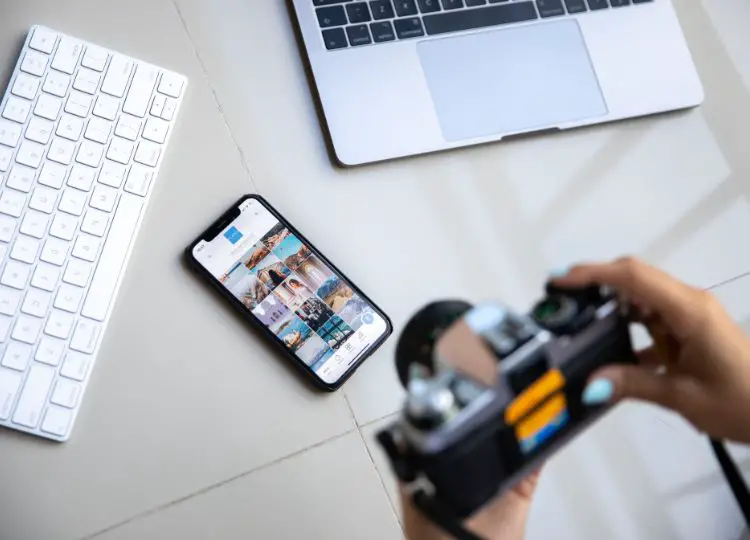 4. Look for a Developer with the Technical Skills
Next, you need to look for whether the developer has the skillset required to develop your app. Ensure the developer has the skills and knowledge necessary to develop your app.
You should also check whether the developer is up-to-date with the latest trends and technologies. The mobile app development landscape is constantly changing, and you need a developer who can keep up with the latest trends. A developer not aware of the latest trends might be unable to provide you with the best possible solution.
5. Look for Soft Skills
Apart from technical skills, you also need to look for soft skills in a developer. The developer should have strong interpersonal skills and should be able to communicate effectively. They should also be able to work in a team and collaborate with other members. Good communication skills are necessary for the success of any project.
In addition, mobile app developers should also have strong problem-solving skills. They should be able to figure out creative solutions to problems. A developer who cannot solve problems can slow down the development process and make it more difficult for you to achieve your goals.
6. Check the Developer's Reviews and Ratings
Another thing you need to do is check the reviews and ratings of the developer. You can find these reviews on their website or third-party platforms. These reviews will give you an idea of the developer's quality of work. You can also contact their previous clients to get feedback about their experience working with the developer.
Rating and reviews are an essential part of the selection process. However, you should not solely rely on reviews for hiring the right person. You should also take the time to meet with the developer and see if they are a good fit for your project.
Online Privacy and Why It's Elusive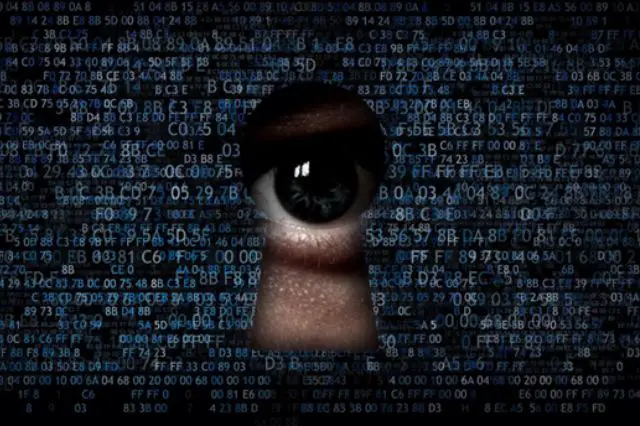 Most people worry that their private information is less safe than it once was, that the risks associated with data collection outweigh any potential benefits, and that they can never again go about their daily lives without being monitored.
Despite laws, regulations, and technological advancements meant to prevent sensitive data from falling into the wrong hands, it still happens frequently.
Online privacy remains to be elusive due to several factors, such as negligence on the part of individuals and governmental considerations, such as state security and protection of paramount national interests.
That's when a VPN comes into the picture to help users resurrect their online privacy. These effective VPNs are designed to encrypt users' traffic, anonymize internet connections and allow you to bypass geo-blocks.
Premium VPNs like NordVPN comes equipped with highly advanced technology that hides your virtual whereabouts by assigning you a spoofed IP address. Sounds interesting?
The next sections will discuss why online privacy is difficult to achieve and make recommendations; many tech experts in their NordVPN review have praised its Online privacy and security services.
The Difficulty of Online Privacy: Introduction
First and foremost, online privacy is difficult to attain because of easy access to one's IP address.
The IP address is required for Internet access because it enables the user to communicate and the various web servers. But even so, your IP address includes much personal information, such as your name, ISP, location, and more.
Websites with access to this can see your online activity, search history, and even how much time you spend on various platforms. By tracing your IP, people can also determine where you shop, dine, and sleep, among others.
Factors Why Online Privacy is Elusive
The easy link to IP addresses and one's online activities is one of the primary reasons why privacy is elusive. However, why do third parties and state authorities have to resort to data control and retention?
The following are some of the reasons why online privacy is difficult to attain, looking into the perspective of state actors and other factors:
1. Considerations of State Security
As a prime illustration of the difficulties that can arise when balancing online privacy rights and state interests, the issue of national security is often highlighted.
While the government has been concerned with keeping the public safe, the 9/11 terrorist attacks and subsequent terror acts in Europe and Asia brought the issue to the forefront in a way it never had before.
The demands of security agencies in disclosing information in the hunt for terrorists, and the nebulous concept of privacy, including concerns about governments' data use, can be at odds with one another.
Knowing whether a particular security issue validates the compromise of data privacy requires knowledge of a great deal of the essence of the security risk in question.
In a nutshell, online privacy remains elusive as the State continues its pursuit of keeping its people safe and secure.
2. State Investigations in Cybercrimes
Another factor for the elusiveness of online privacy is the duty of internet service providers in the combat against cyber-crimes, especially in child pornography cases.
The Protection of Children from Sexual Predators Act of 1998 imposed added duties on all US internet service providers and remote computing services to help in the fight against child victimization.
Specifically, ISPs are obligated to report any facts and circumstances to law enforcement agencies premised on a grounded belief that child pornography is being committed using its technology.
However, the law appears contradictory as Data Privacy Laws require ISPs to refrain from monitoring any user, subscriber, or customer's communications or the content of any such person's communications.
3. Aspects of Economic Interests
Data retention enables companies and even the state to obtain as much value as feasible from user data while adhering to regulation.
All parties involved in collecting, storing, and using personal information are fair game for the American public's privacy concerns in the digital realm.
However, most people do not trust businesses to manage the personal information they collect responsibly.
People report not being very or not at all optimistic that businesses will recognize errors and take liability if they misappropriate or impair personal details and have a lack of trust that companies will only use their data to the extent necessary.
4. Common Human Flaws
Lastly, typical everyday oversights can significantly compromise the privacy and security of your data. Numerous security analysts say negligence is the greatest threat to data privacy. 
Uninformed and less careful users may use weak passwords, delete data inadvertently, fall for spammers, have access to privileged accounts, and browse websites that are not permitted.
Until and unless people become more careful in handling their data and using the internet, data privacy will remain elusive.
Ways to Preserve Online Privacy
Regardless of these data privacy risks and data controls, you are not without recourse. The following are tools and methods designed to improve data protection.
Multi-factor authentication. This is also referred to as two-factor authentication, a security measure that requires you to present at least two types of identification. For instance, after entering your details into a website, you may receive a text with a  code that must be given to gain access.
Notifications for data security breaches. Legislation in the United States requires companies to notify people in the event of a data breach involving personal information. You should immediately change your passwords and review your sensitive accounts if you get such an email.
Password managers. We are all well aware of the significance of using strong passwords, but we need help remembering the numerous logins we have. Password managers make it simple to keep records of all your passwords and can also suggest secure, unique passwords for each website you visit.
Premium VPNs. Premium virtual private networks (VPNs) are purpose-built to prevent malicious or accidental disclosure of sensitive data by end users. When you connect to a VPN, your traffic is routed through a private tunnel that is inaccessible to third parties, including your ISP, hackers, and government agencies.
The Bottomline
Whatever we do on the periphery, we must gear more to safeguard fundamental principles like the right to privacy in the face of invasive government surveillance that isn't accompanied by adequate checks and balances or a legitimate purpose.
The government doesn't lack effort, that's for sure. But as we know from the past, and as discussed, striking a balance between conflicting interests can cause data compromises.
Toward the end of online privacy, it is important to remain one step ahead and start the fight against these malicious actors by being more mindful of everyday internet use and by using a premium VPN like NordVPN to provide powerful encryption and data security. As an advocate of online freedom and data privacy, NordVPN protects you against security breaches caused by unreliable public networks, intermediary attacks, and other threats.
Bought a Used Computer? Dangers and Ways to Make It Secure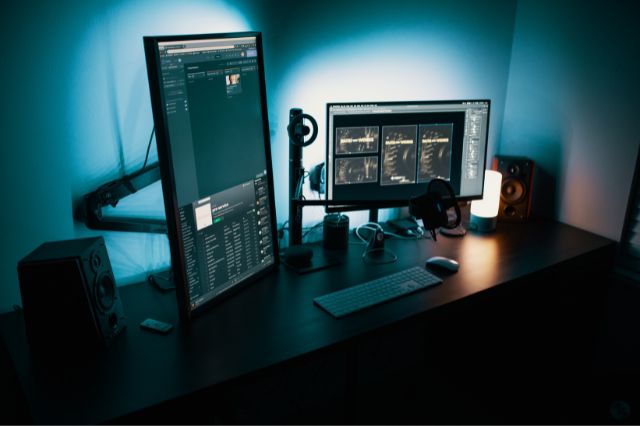 With the holiday season approaching, you might observe hot deals on several products in the market, including electronics. In addition to the brand-new launches, you also get deals on used or refurbished computers.
However, they can pose various hazards if you're not careful. So, are you planning to, or have you already bought a used computer? Find some ideas to ensure that the computer you purchased works the best and there are no security issues.
Dangers associated with used computers
Even for a relatively new PC, you never know how the previous owner may have been using it or what was the real reason that they wanted to sell it. A used computer may potentially include any of the following issues.
Inhibited Trojans
A used PC may be a den of malware or Trojan viruses, often in favor of the seller, who may have installed them in the first place. Such programs may also be hidden as protected or encrypted files, making it difficult for new users to access them conveniently. One PC infection known as MoonBounce manages to cling onto the device even if you reinstall your operating system. It remains in a device by planting itself on the motherboard's SPI flash memory.
Hidden network restrictions
You can restrict specific networks on your Windows, Linux, or macOS computer for security purposes. But that same safeguard can be used to prevent the new owner from using the services they may require personally or professionally. For instance, you can receive a used laptop that blocks services like OneDrive, Steam, and Amazon as they were deemed unsafe by the previous owner.
Compromised backdoors
A refurbished PC doesn't mean it has installed all the latest updates. It may still be running an older version of the OS with several backdoors wide open. Alternatively, malicious programs could run in the background using those backdoors. There are already thousands of cases of crypto-jacking, with shady developers using registered platforms to mine cryptocurrencies from their users' computers without permission.
Performance issues
Degradation of hardware is a common issue among used PCs. Unless a professional went over it during the refurbishing process, it could be hard to know whether the storage drives, RAM, processor, or any other component is on its last legs.
Most sellers might only observe the physical damage before evaluating the reasonable selling price, not realizing that graphic cards and hard drives have their respective usage limits.
Battery hazards
If you wish to buy a refurbished laptop, it is best to check the battery status. Old laptops may develop overheating issues from prolonged use, with some even capable of catching fire. That's why experts recommend checking the date of manufacturing the battery (which might vary from the laptop) and replacing it if required.
How to ensure safety for your used computer
Now that you're aware of the possible hazards of a used computer, you can take the necessary steps to avoid them. Some of those include the following.
Check the retail source
Sometimes, the problem can manifest in the source itself. If you buy a used laptop from an unverified or shady website, it will most likely be infected with malware or have defective pieces. Both Amazon and Walmart share certified refurbished products. Still, it helps to examine each seller closely before deciding to buy. Look out for more frequent complaints or low ratings.
Bench test all the hardware
You must not trust that the performance of any PC might match its written specifications. Always bench test a new computer using System Diagnostics. It gives you an accurate report of all the internal components connected to the motherboard. If possible, try doing it before you make a purchase. It can provide you with an edge in negotiations should you find any problems.
Flash the BIOS
The first thing to do after booting a used PC is to flash the BIOS of the system. Upon startup, you can do it by pressing the F2 key (depending on the manufacturer). Go to BIOS Settings and select the Flash option. It will reset the BIOS version as if the computer just came off the factory.
Wipe the hard drive/SSD
Once you're confident that the BIOS is running as intended, you should format all the drives on your system or install a fresh one if you can afford it. You can do it through Disk Management or the Command Prompt in Windows. For macOS, it is located under System Utilities.
Scan the entire computer
The first software you should install on a used PC should be an antivirus. You should install the premium version of a trusted source and initiate a scan of the entire computer. If no viruses are detected, leave it active to counter future cyber threats.
Update to the latest OS
Updating your current OS is a great way to close off any backdoors on your device. You should do it if the computer is running an unregistered version. Sure, you must invest a bit more, but it can save you thousands of dollars in data privacy should you ignore it.
Use a VPN
When using the internet, it is possible that you will be subjected to various types of tracking. Furthermore, your computer's connection to the internet might not always be secure. Thus, a PC VPN can help you avoid issues with unsecured connections. It offers protection by encrypting all incoming and outgoing data. Furthermore, you can use it to change your server location to anywhere else in the world, throwing any cyber stalkers off your scent.
Final thoughts
The prospect of owning a new PC for cheap is rather lucrative. So, have you bought a used computer? Dangers and ways to make it safe should also be on your mind. With this guide, you can ensure that no other device can turn on you ever again.