Top 6 Trendy Spring Skirts to Try Out in 2022
Finally! Spring is around the corner. It is the right time to shed leggings and sweatpants and go for the fun spring skirts. However, as the temperature transitions are at their peak during this season, you should include both long and short skirt options, depending upon the weather outside. So, you are free to choose your coverage preferences accordingly.
To accelerate the spring fashion, here we have curated this handy guide of spring skirts that you must try out in 2022. Be it pleated, floral, micro mini, or others, tons of spring skirts are available.
Top 6 trending spring skirts for 2022
The top-most trending skirts that are worthy of bringing on all the bright colors in the spring of 2022 are:
Leather skirts
Developed with trending spring shades, including saturated to pastel, leather skirts with contrasting color insertions look very interesting.
These leather skirts are ideal for the fashionistas who need:
diverse color palette: shades of green, pink, and blue
a wide variety of styles, and
texture solutions.
Check print
Another classic element that is a must in any woman's wardrobe is a plaid checkered skirt. Trust us; it could diversify your everyday looks.
The clothes with checkered patterns are still trending to this date because of several reasons. To continue its charm, this comes in various color options and styles. So that even the most playful fashionable woman can go with options as per her liking.
It includes:
Bright and muted,
large and small,
expressive and calm
Floral maxi skirts
Consider slipping into a floral maxi skirt to satisfy your craving to throw sweatpants for a weekend outing. This style of skirt might look widely different at first glance. However, these skirts are highly moveable, effortless, and look amazing as a matching set.
Floral maxi skirts work miraculously for different occasions. Choose to wear it at a wedding, to the market, at the workplace, or stay up at home.
These spring skirts are currently having their moment in 2022, but it has never gone out of style.
Pleated skirts
The spring season remains incomplete without flowy pleated skirts. The designers assist the fashionistas with pleated skirts in an extensive range of shades, including bronze, silver, and golden colors.
The small and large pleats options are equally creating the most trending moments. So, the moment you slip into a fashionable and trending pleated skirt, you ought to feel feminine, delicate, and top on the fashion game, even on your worst days.
Trust us; every closet needs a set of chic pleated skirts, easy to wear everyday skirts, to bold floral skirts. So we suggest you explore Izabel for the extensive range of skirts and grab the best of the new season collections.
Micro mini skirts
It is the only skirt that has managed to grace the cover of every single magazine by being worn by every celebrity. Remember, the Miu Miu version of mini skirts garnered a huge celebrity status for itself.
However, you might feel the designer version to be a little overdone and, at the same time, expensive. On the other hand, there is a huge range of fresh micro minis in the market; consider them the perfect fit for a fun night out.
Sporty skirt
Undoubtedly, tennis skirts aren't just meant for wearing while playing tennis; they are here for the fashion. Similarly, the cute little workout skirt, don't just keep it solely for working out; slip into them for picnics or other occasions.
For several good reasons, tennis skirts have been trending skirts among the fashionistas for a few seasons. Thankfully, the same skirts are widely available in an extensive range of styling and color options.
Conclusion 
In 2022, considering spring skirts, the woman's fashion options and styling range are more democratic and versatile than ever before. For every lady with diverse fashion taste, there is a beautiful, comfortable, and stylish skirt option available out there.
Even the simplest yet classic skirt worn in a new season will garner huge appreciation and compliments. So, you must consider adding the trending spring skirts to your wardrobe and everyday fashion in 2022.
5 Necessities You Need in Your Closet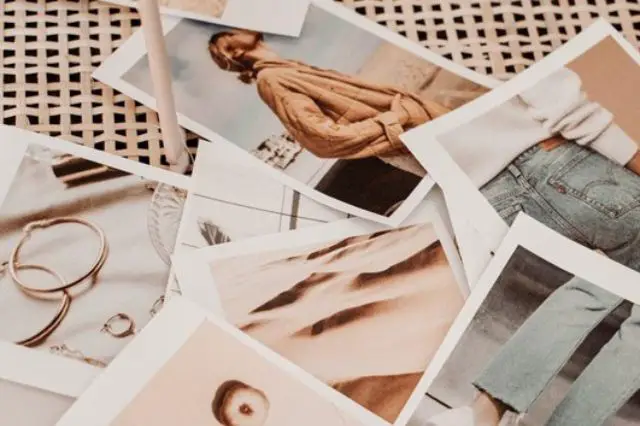 Considering the clothes you own and whether they are essential or not, takes thought into your style, personality, and lifestyle. Depending on your unique needs, what you feel to be essential in your closet may look very different from someone else's. To help you make sense of the clothes you own and whether you need to get rid of some of them or buy new items, here are five necessities you must have in your closet. Review these non-negotiables and start exploring the items in your wardrobe.
1. Your Going Out Dress 
For date nights, nights out with friends, or a spontaneous event, you want to ensure that you have a going-out outfit ready to go. While you might prefer black pants and a nice blouse, you might also consider wearing a little black dress, another kind of cocktail dress for formal occasions. Whether going to the bar with friends or on a romantic date night, the right dress will make you feel confident and ready for the event.
2. Your Go-to Jeans
Jeans are necessary for most people interested in casual daily wear. Jeans are versatile in that you can wear them in different weather conditions and pair them with different tops to create unique outfits.
There are many ways to style jeans, which is why they're essential for most wardrobes. Of course, you want to consider your lifestyle. Jeans may not be your go-to pants if you're a highly active person. And in these cases, you might prefer active workout gear or leggings that work for the office and the gym. There are also many in-between options such as leggings and tights that can work for gym wear and casual wear.
3. Long-sleeved and Short-sleeved T-shirts
For casual daily wear, you'll want an abundance of long-sleeved and short-sleeved T-shirts to wear with different pants. Look for shirts in colors that match your skin tone best, so your outfits always look incredible on you! You could look for thermal knits in the winter and fall, and lightweight cotton or linen T-shirts for the warmer months of the year.
4. A Light Jacket
The right jacket can be all the accessories you need to complete your looks. Get yourself a light jacket that you enjoy wearing, such as a lightweight faux fur leather jacket that pairs well with evening attire. If you're more of a jean jacket fan, these work just as well. Be sure to wear the jacket that is most weather appropriate for the time so that you can stay comfortable and feel stylish simultaneously. Head over to vintage thrift stores near you to find unique options.
5. Camisoles and Undershirts
For layering needs, make sure you have a collection of camisoles and undershirts to wear with your tops. Whether you need an added layer to prevent clothes from looking see-through or, to add a touch of detail to your look, undershirts can be the added essential you need to bring your outfit together. Look for cotton and silk options so you can pair your outfits depending on how formal or informal they need to be for that day. Typically, your silk camisoles will be paired with blouses and blazers for formal evening events, and your cotton ones will be paired with your daily wear items like T-shirts and hoodies.
The Bottom Line
Although everyone's wardrobe is different, there are overlapping essentials that you likely own. Getting your go-to items together is an integral part of creating a sustainable wardrobe that works for you. Consider the items above as you create new looks that showcase your style and personality.
5 Casual Women's Outfit Styles and Ideas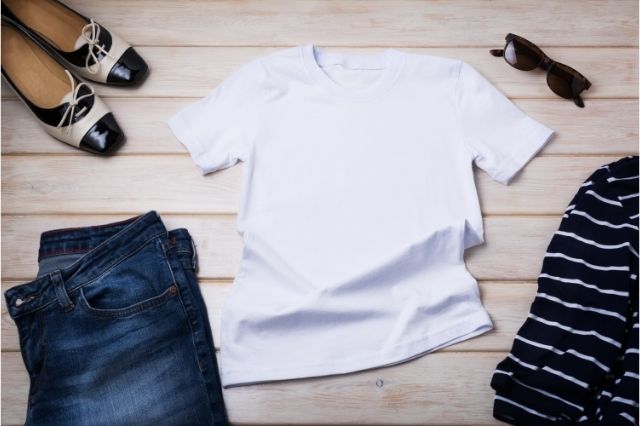 Well, we cannot be all lucky like Rachel Green to do shopping for a living. But we sure can dress like her.
Wearing classy outfits does not mean that one should invest vigorously by going to a women's clothing store every month. If you are creative enough, you can create a lot of outfits with just some basic clothes in your closet.
A good fashion sense is the most powerful statement you can make without even introducing yourself. It's how you express your personality, so make sure you communicate rightly.
With the ever-changing fashion industry, it might be a little hard to keep up with the trends, but that's not entirely true. With only a few timeless pieces, you can stay at the top of your game and make heads turn with your fashion statement.
So, here is a complete guide of 5 casual women's outfit ideas and styles that you can try out for your next outing.
1. Never go wrong with basics
The key to having a good style is having good basics. These clothes consist of having white and black tops, tank tops, denim jeans, and wide-leg pants. Basics do not only look good on their own but you can also pair them up with any other outfits.
They act as a good layering material for fall and winters as well. So, on days, when you feel you have nothing to wear, throw in a basic tank top and you are good to go.
These are just a few reasons why one must have good basics in their closet. So, go ahead and buy some good basic clothes for yourself.
2. Always accessorize
If you know the art of accessorizing your outfit, then you already have a high fashion sense. PERIOD. Accessorizing is the best way to lift up any normal outfit.
But if you are new at this, understand one thing, over-accessorizing is worse than not accessorizing at all. So, don't go over the top while doing this.
For instance, minimalist golden hoops and rings look better with anything, but if you are wearing a sundress, consider pairing it up with a Y2K jewelry. However, if the dress has some vintage vibes, it's good to pair it up with a pearl necklace.
3. Wear good footwear
You can tell a lot about a person by the kind of shoes they are wearing. Wearing good footwear is basic etiquette for a good style. If you don't know how to style shoes with your outfit, here's a small guide.
Sandals and shoes both pair well with denim and high pants. If you are wearing a dress to a small gathering consider wearing sandals. Again, while going for a picnic or an outdoor event, wearing sneakers would be an ideal option to go for.
Keep in mind that footwear is something that will work throughout the day, so invest in branded footwear that lasts long and is comfortable for your feet.
After all, fashion and comfort can go hand in hand.
4. Denim on denim
Denim on denim has been quite trendy in recent times. Seen on celebrities like Kylie Jenner and Selena Gomez, netizens have quickly picked it as their go-to outfit for any occasion. And for all the right reasons, a good denim on denim outfit looks casual yet very chic.
You can also try to mix and match different denim colors if you know how to carry it. At last, finish it off, with a classic red lipstick like Gigi Hadid wore in 73 questions and you are all set.
5. Strike a balance
Before putting together your look as a whole, make sure to strike a balance. This means the whole outfit shouldn't be too loud or too pale.
If you are wearing a printed skirt, go for a normal blouse whereas if your accessories are a bit out there, keep the focus on them by wearing a soft dress. Putting an outfit together in a perfect balance is the best way to make your impression last longer in people's minds.
6. Throw in a jacket
Jackets never go out of style. If you ever go in doubt about putting your whole outfit together, throw in a jacket. A good leather and denim jacket is a must-have in your closet. You can also buy long coats if you live in very cold places.
A jacket brings all of the elements together to create a perfect look. So, if you don't have one in your closet, make sure it's on your shopping list.
Final Words
Your day might not be perfect but your outfit can be. Just follow these tips and it will surely become a reality.