Simple Skincare Tips to Start Using Today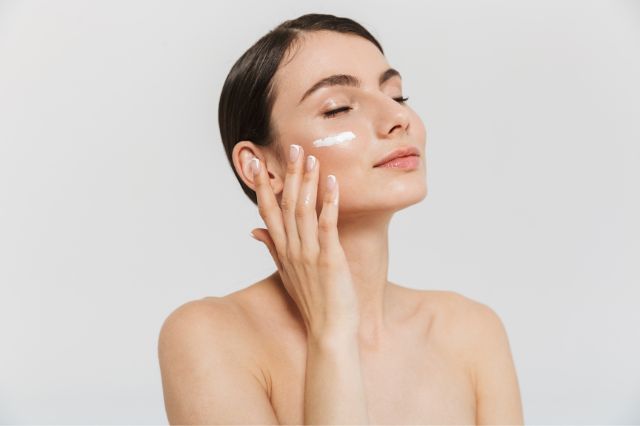 None of us are immune to the occasional breakout. For some, it's a monthly occurrence that can be controlled with the right skincare routine. But for others, acne is a lifelong battle that requires continuous effort and tweaks to your skincare routine. If you're looking for some simple tips to help start clearing up your skin, read on! We've put together a few easy steps that should help get you on the right track. And don't worry—these tips are easy enough for even beginners to follow. So, let's get started!
Wipe Phone and Touch Face, Less
One of the easiest things that you can do if you want to see an improvement in your skin would be to remember to wipe your phone. Many people don't think to do this. However, during the day you often touch many things with your hands and then use your phone. If you make a phone call, you will be transferring all the dirt from your phone to your face.
This brings us to the second easy tip to follow, which would be to touch your face less. As mentioned above, you probably touch many things with your hands throughout the day, and touching your face will then transfer all of the bacteria and dirt to your skin.
Cleanse and Moisturize
Another very simple tip that you can follow, even if you don't have a skincare routine, would be to cleanse and moisturize. What is cleansing? That is just washing your face. Much like your hands, your face also accumulates dirt and dust, as well as pollutants and bacteria throughout the day. Cleaning your face before you go to bed prevents you from having possible breakouts.
After you have washed your face, you should apply a moisturizer. There are many different types of moisturizers, and you should find one that doesn't upset your skin. Misumi is the perfect solution for those who are looking for a natural way to cleanse and moisturize their skin. Made with only plant-based ingredients, the products at Misumi are gentle on the skin and leave it feeling refreshed and hydrated.  It is advised to moisturize your face twice a day; once in the morning and once in the evening.
Wash Bedding
Much like washing your hands throughout the day, you should also consider washing your bedding at least once a week. The reason for this is that if you aren't using a skincare routine and not washing your face regularly, dirt and bacteria can transfer from your face to your pillows.
Even if you are following a skincare routine, dirt and bacteria can collect on your bedding. When you wash your bedding at least once a week, you can minimize the chances of transferring dirt and bacteria to your freshly washed face. More importantly, you sweat throughout the night when sleeping, so it's just good practice.
Know Your Skin Type
One of the most important things that you can do if you want to see an improvement in your skin is to know what skin type you have. There are different types of skin, such as sensitive, oily, dry, combination, and normal.
If you were to use the wrong skincare products on your skin, you might cause breakouts and skin irritation. Each skin type has common characteristics, so just doing some reading about the different skin types should give you an idea as to which skincare products you should be buying.
Avoid Unhealthy Foods
Of all the things that you can do to improve your skin, one of the easiest is to avoid eating unhealthy foods. Unfortunately, some foods are not good for your skin and can lead to breakouts. For example, you should avoid certain carbs and sugar, some processed meats, and even soy can be bad.
Instead, you should try eating foods like fruits and vegetables. In terms of dairy products, some people are allergic to lactose and don't know it. This is because some lactose allergies cause acne-related breakouts with no other symptoms commonly associated with allergies.
Don't Use Too Many Products
Finally, the last simple tip on this list, if you are looking to improve the quality of your skin, would be to avoid using too many skincare products. There is a popular expression "too many cooks spoil the broth," and if you are unfamiliar with that, it means that too much can be a bad thing.
This is very true with skincare since using too many products can lead to skin irritation, which then leads to breakouts, dry or oily skin, or both. Instead, you should be using a maximum of 3 skincare products at any given time.
How Often to Use Lip Balm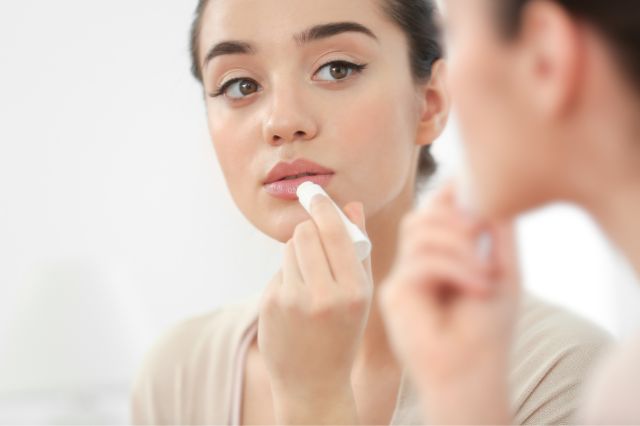 Chapped or cracked lips is a condition that affects many people of all ages. Harsh weather conditions, habitual or excess lip licking, and certain medications are key causes of the problem. A swipe of bulk lip balm can help you keep your lips in top shape and condition, no matter your situation.
How Frequent You Should Use a Lip Balm
Many people use lip balm whenever they feel they need it. You can choose to apply your lip balm whenever you feel like the previous protective layer is not there anymore. Here are key moments observed by regular lip balm users:
Morning Hours
In the morning, your lips are likely to be dry. You can apply lip balm after a shower to provide a protective layer against the factors that lead to the condition. The coating helps seal the moisture on the lips, discouraging drying out and cracking.
After Every Meal
When eating or drinking, you gradually lick your lips. The saliva inevitably gets to your lips' surface and removes the lip balm layer. To keep your lips moisturized, you must reapply the lip balm after every meal or drink.
Before Going to Bed
During the night, your body releases waste products, resulting in water loss. The loss of water can make your lips dry and cracked. Applying lip balm before bedtime helps hydrate your lips' skin, letting you have smooth and soft lips in the morning.
Reasons for Regular Lip Balm Applications
Some people need lip balm more often due to extreme heat, cold, or wind. The weather can force you to constantly reapply your lip balm to keep your lips hydrated and soft.
Certain behaviors, like compulsive or habitual lip licking, can cause lip lines. The saliva from the tongue strips the lips of moisture, causing dryness. You need to apply lip balm frequently to keep your lips moisturized, reducing the risk of cracked lips.
Some health conditions, such as chronic dry lips, can lead to dry lips. Regular lip balm is useful to keep the lips hydrated and avoid lip lines or cracks. Most people affected by chronic dry lips are people undergoing chemotherapy.
Lip balm helps by rehydrating and nourishing your lips. Some lip balms have a hint of color that helps brighten your appearance. Here are other benefits of using lip balms:
Heals Chapped Lips
If you live in a dry and cold climate, your lips are likely to get chapped or cracked.  Such lips can be painful or even result in bleeding. Lip balms comprise active ingredients that help keep your lips hydrated and help them heal quickly.
Protects Against Sunburns
Direct and constant exposure to harsh sun rays can cause your lips to get dry causing lip lines or cracks. UV rays can cause hyperpigmentation on and around the lips. Some lip balms come with a sun protection factor (SPF) that helps protect your lips from harmful sun rays. The lip balm keeps your lips hydrated and avoids the insightful lip lines of your dry lips.
Keeps Your Pout Plump
Dry lips are prone to shrinking in size. Applying lip balm helps moisturize your lips and prevents them from drying.
Completes Your Makeup Touch
Before wearing your lipstick, apply a thin layer of lip balm. The lip balm can help you get a smooth and impressive final look. If applying matte lipstick, you should use a thin layer of lip balm and wait until the gloss dries before wearing your lipstick.
Some people incorporate lip balm into their base makeup as a blush. The lip balm is applied underneath the foundation for a soft pop of color. You can choose to use the lip balm after blending your contour to add a flush of color to your skin.
Athletes apply lip balm around their noses during winter. The lip balm helps to prevent the nose area from getting dry or chapped.
Applying Bulk Lip Balm
Dry lips are flaky, painful, and hard to conceal. Taking time to take good routine care of your lips can help you avoid the problem. One of the best lip skin care is applying bulk lip balm. The lip balm enables you to keep your lips hydrated and free from dryness.
Top 8 Glow-getting Skin Care Essentials to Add to your Routine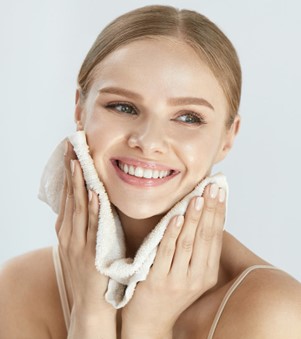 Wintertime is just ahead, which means it's time to start thinking about how to get your best glow yet. While some people may resort to glossy looks or others, there are safer and better ways to achieve a natural-looking glow. Check out these eight skincare essentials that will help you get gorgeous, healthy skin all season long. We also offer an all-new Sephora promo code to get your skin essentials with big discounts. Read on to learn more.
Must Have Skin Care Essentials
There's nothing like that post-facial glow. But sometimes, we don't have the time (or money) to run to the salon for a pick-me-up. That's where at-home skincare comes in. By including these eight glow-getting essentials in your routine, you can give your skin the nourishment it deserves and achieve that enviable post-facial sheen. Read on for our top 8 must-haves.
1. Cleanser
A good cleanser is the basis of any good skincare routine. If you don't cleanse your skin daily, dirt, oil, makeup, and other impurities can build up and lead to breakouts. That's why we recommend starting your routine with a gentle cleanser that will remove all of the day's accumulation without stripping your skin of its natural oils.
2. Exfoliator
Exfoliating once or twice a week is important for sloughing off dead skin cells and revealing the radiant skin beneath. We recommend using a physical exfoliator like the Sugar Scrub or a chemical exfoliator like our Glycolic Acid Peel Pads. Just be sure not to excessively exfoliate it, as too much exfoliation can actually damage your skin.
3. Serum
A good serum contains powerful ingredients targeting specific concerns like fine lines, dark spots, and dryness. We love the Vitamin C Brightening Serum because it delivers all of those benefits and more! Just apply some drops to clean, dry skin before applying your moisturizer for an extra dose of hydration.
4. Moisturizer
Moisturizing is key for keeping your skin feeling soft, supple, and hydrated. We recommend using a light daytime moisturizer like the Daily Gel Cream if you have oily or acne-prone skin and a richer cream like our Intense Hydrating Cream at night. No matter which cream you choose, be sure to apply it while your skin is still damp from cleansing to lock in that extra moisture.
5. Sunscreen
We cannot stress enough the importance of sunscreen for protecting your skin from harmful UV rays. Whether you're spending time outdoors or just walking around town, make sure to apply broad-spectrum sunscreen protection with an SPF of 30 or higher every day.
6. Eye Cream
The sensitive skin surrounding the eyes is often one of the first places to show signs of ageing—but don't worry, we've got you covered! The Firming Eye Cream contains ingredients like retinol and caffeine that can help reduce the appearance of fine lines and dark circles over time. Just apply a small amount under each eye morning and night after cleansing and before applying your moisturizer.
7. Face Oil
Face oils are perfect for all skin types because they provide an extra boost of hydration without feeling heavy & greasy on your skin. We recommend the Radiance Facial Oil if you are in for a face oil that will leave your skin looking radiant and glowing. Simply apply 1-2 drops to clean, damp skin before applying your moisturizer morning and night.
8. Sheet Mask
Sheet masks are one of the favourite ways to relax and pamper ourselves after a long day—plus, they're great for our skin. Sheet masks provide an intense dose of hydration that can help improve the appearance of dull, dry, or tired-looking skin. We recommend using a sheet mask at least once a week for the best results. Simply apply the sheet mask to clean the skin, leave it on for 15-20 minutes, and then remove & massage any remaining product into the skin. You'll notice the instant difference.
How to Choose the Best Skin Care Essentials? (Tips)
With all the various products available, it can be hard to know which ones are essential for your daily routine. However, with these tips, you can easily narrow down your options and choose the best skin care essentials for your needs.
First, consider your skin type. If you have dry skin, look for products designed to hydrate and protect against environmental damage. If you have oily skin, look for products that help control shine and prevent breakouts.
Second, think about your goals. Do you want to improve the appearance of wrinkles or dark spots? Or do you simply want to maintain healthy, youthful-looking skin? Once you know what you want to achieve, you can choose products specifically designed to meet those needs.
Third, the price must be considered. You can even use coupons and offers available at your skincare essentials online. You can now use the Sephora coupon code and get good savings on your purchase.
Finally, don't be afraid to experiment. With so many different products available, there's no need to stick with just one brand or type of product. Instead, try out different formulas and find the ones that work best for your skin.
Conclusion
It's time to begin thinking about your skincare routine. To help get you started, we've put together a list of the top eight glow-getting essentials. From cleansers to sunscreen, these products will give you healthy and radiant skin all season long. And don't forget; the Sephora sale is live on all of these items now! So stock up before the weather gets too hot. What are your favourite summer skincare essentials?
5 Unique Features to Check in Clip-in Extensions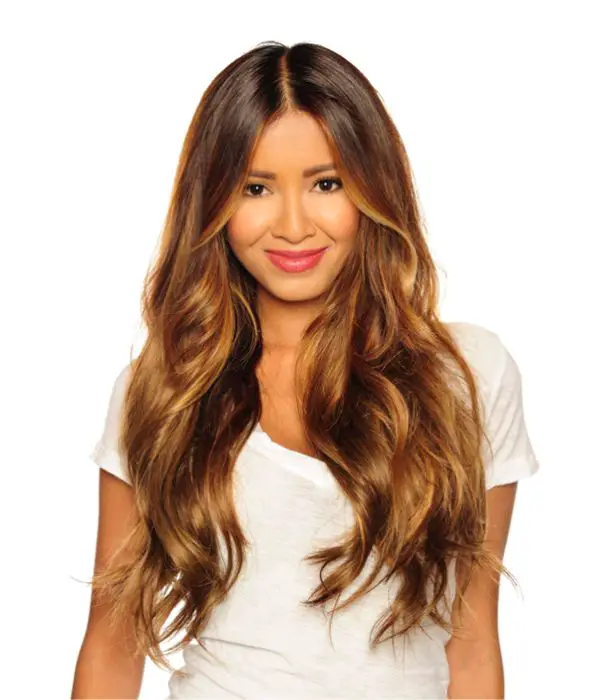 Clip-in extensions are a choice for many women because they are relatively easy to apply and remove, and they offer a lot of flexibility in terms of style. Around 34 percent of women say that they regularly use hair extensions as part of their beauty regime.
If you are  thinking about trying clip in extensions, or are simply curious about what sets them apart from other types of extensions, here are five unique features to look for:
1. Easy to Apply and Remove
One of the main reasons women choose clip-ins is because they are effortless to apply and remove. You can do it at home in just a few minutes, and you don't need any special tools or products.
Here are the basic steps:
-Start with clean, dry hair.
-Open the clips on the extensions.
-Position it at the root of your hair, and then snap the clips closed.
-Repeat until all the pieces are in place.
Open the clips and slide them out of your hair to remove them.
Clip-in hairs are a great option if you are looking for something temporary or want to change the look without making a permanent commitment. They are also less expensive than other hair extensions, and they are relatively easy to apply and remove.
2. Offer a Lot of Flexibility in Terms of Style
When you choose these clip-ins, check for the ones that offer a lot of flexibility in terms of style. You can wear it in unique styles, depending on the occasion. For instance, you can go for a sleek and straight look or choose to curl them for a more glamorous look.
They should also be comfortable to wear. In addition, they should not cause any irritation or pain, even after wearing them for long hours.
Check the reviews to see what other people have to say about the comfort level of the extensions. Also, make sure that they are easy to put on and take off. You should be able to clip it without any help.
3. Relatively Inexpensive
It is vital to compare apples to apples when investigating the cost of hair extensions. The cost may vary depending on the hair extensions, their source, and their quality. Generally speaking, clip-in extensions are less expensive than other hair extensions like tape-ins, sew-ins, or micro-links.
4. Available in a Range of Colors and Textures
You can choose your favorite color and texture when buying clip-in hair extensions. There are many colors available, so you can match your hair color or try a new shade. In addition, you can choose from various textures, including straight, wavy, and curly.
5. Can Be Worn for up to a Longer Period
Lastly, check to see how long the clip-ins can be worn. The average person will want to be able to wear them for several months, if not longer. You should also find out if any special care instructions come with these.
Conclusion
Clip-ins are an excellent way to add length, volume, and even color to your hair without any commitment. You must check for quality and brand reputation before purchasing.