How to Make Healthy Lifestyle Choices to Support Diabetes Care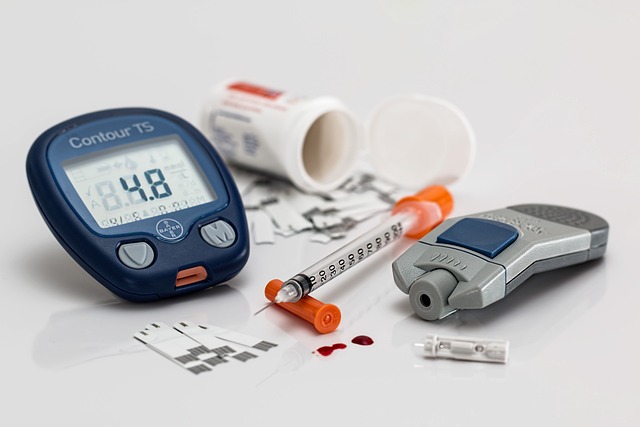 Having diabetes doesn't mean you can't live a happy, healthy life! Taking steps towards making healthier lifestyle choices is crucial in managing diabetes. But how can you be sure your changes positively impact your overall health?
This article will give you practical tips and advice on making positive lifestyle changes that will help support your diabetes care plan. Read on for a complete guide about how to make healthy lifestyle choices that support good diabetes care – because it's never too late (or early!). Start feeling better today!
Invest in compression socks
Now a range of specially designed compression socks is available to help you improve circulation and reduce swelling in your feet and legs. Compression socks can be beneficial for those with diabetes, as they are designed to promote healthy blood flow and prevent complications associated with poor circulation, such as nerve damage. In this case, wearing diabetic compression socks can help reduce the risk of potential foot problems like blisters and ulcers. You will also be able to enjoy improved comfort and support while you are walking or exercising. But make sure that you check with your doctor or diabetes care team before investing in diabetic compression socks. This way, you can ensure that the chosen ones are designed for people with diabetes.
Create a meal plan
Managing diabetes can be challenging, especially when creating a meal plan to help you achieve your health goals. But with a little effort and some thoughtful planning, you can create a meal plan that suits your specific dietary needs and tastes delicious. The key is to focus on a balanced and colorful diet low in sugar and carbs and high in whole grains, lean protein, and healthy fats. By making wholesome and nourishing choices, you can take control of your diabetes and enjoy meals that are both satisfying and good for your health. Whether you need to lose weight, reduce your blood sugar levels, or just feel your best, creating a meal plan that fits your diabetes goals is a smart move that can improve your health and well-being for years.
Incorporate exercise into your daily routine
Living with diabetes can be challenging, but incorporating exercise into your daily routine can help you manage it. Exercise has numerous benefits, including lowering blood sugar levels, improving insulin sensitivity, and reducing the risk of cardiovascular disease. By making physical activity a regular part of your day, you can also help control your weight and maintain muscle mass. Whether you prefer walking, cycling, or swimming, find an activity you enjoy and make it a habit. Start small, with 10-15 minutes daily, gradually increasing the duration and intensity. Always consult your doctor before starting any exercise routine, and monitor your blood sugar levels before and after exercise. By prioritizing exercise, you can control your diabetes and improve your overall health and well-being.
Monitor your blood sugar levels
For those living with diabetes, monitoring your blood sugar levels and adjusting medications when necessary is crucial. Proper diabetes care involves close attention to your body's insulin production and glucose levels and staying mindful of any shifts or changes. By consistently tracking your blood sugar levels and working with your healthcare team to adjust your medication as needed, you can better manage your symptoms and lower your risk of complications. From insulin injections to changes in your diet and exercise regimen, there are many factors to consider regarding diabetes management. But with careful monitoring and informed decision-making, you can take control of your health and live a fulfilling life with diabetes.
Seek support
Dealing with diabetes alone can be challenging, so seeking support from family, friends, or a healthcare team is crucial. Receiving support from loved ones can significantly improve your mental and emotional health, making sticking to your treatment plan easier. Talking openly about your condition with those close to you can also ensure that they understand the importance of your diabetes management and can provide the necessary support to help you stay on track. Additionally, a healthcare team can offer expert advice, provide solutions to problems, and help you adjust your treatment plan when necessary. Don't try to manage diabetes alone—seek support and help from those around you!
Manage stress
Being able to manage stress is essential for individuals with diabetes, as stress can have adverse effects on blood sugar levels. Relaxation techniques such as yoga and meditation are great ways to lower stress levels and support diabetes care. These techniques help individuals to focus on their breathing and physical movements, promoting a sense of calmness and relaxation. Regular yoga and meditation practice has been proven to reduce stress hormone levels, lower blood pressure, and improve sleep quality. By incorporating relaxation techniques into their daily routines, individuals with diabetes can effectively manage their stress levels and improve their overall health and well-being.
Take time for self-care
Taking care of yourself is essential for managing diabetes, and it can be easy to overlook self-care when you're caught up in the daily demands of life. One of the simplest ways to care for yourself is by eating nutritious foods that fuel your body and provide it with the nutrients it needs to function optimally. As previously mentioned, regular physical activity is also essential for controlling diabetes. It can double as a form of self-care by allowing you to clear your mind and reduce stress. Another crucial aspect of self-care is getting enough sleep, which helps regulate blood sugar levels and promotes overall well-being. When well-rested, it is easier to make healthy decisions and stay motivated on your diabetes management journey. Finally, making time for fun activities, such as hobbies or spending time with loved ones, can help reduce stress, another crucial factor in diabetes care. Remember that taking care of yourself is not a luxury – it's an investment in your long-term health and well-being.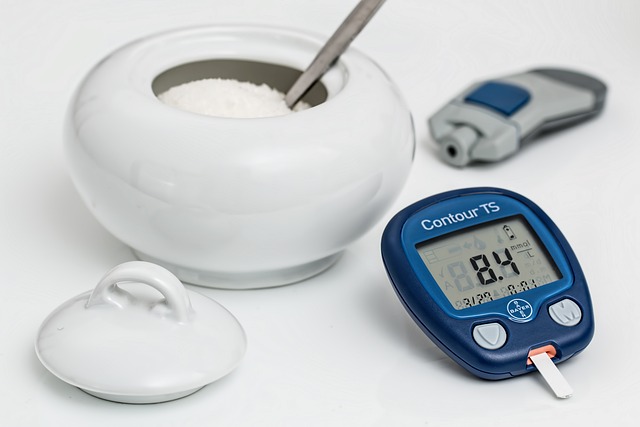 When it comes to managing diabetes, there is no one-size-fits-all solution. However, by prioritizing the above points in a balanced lifestyle approach, you can maintain good health while enjoying life – even with diabetes. So, take care of yourself and involve your family, friends, and healthcare professionals in your diabetes journey. With the right support network and lifestyle choices, you can live a whole life with diabetes.
The 5 Absolute Best Chicago Attractions in 2023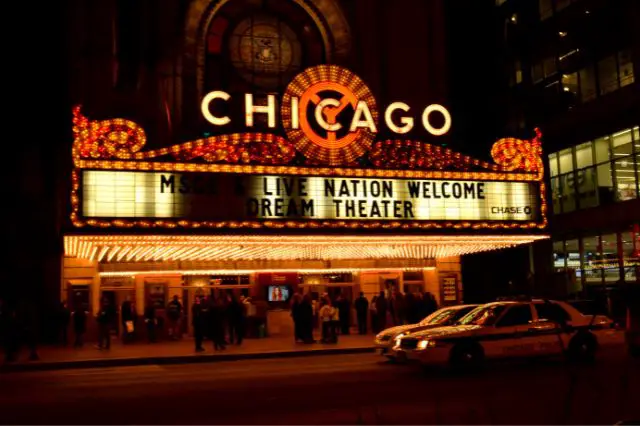 Chicago remains one of the most exciting cities for tourists to visit in the US, even in 2023. If you're planning a family trip to Chicago soon, you'll need to fill your itinerary with plenty of fun, enlightening, and memorable experiences that the whole family can enjoy. Thankfully, Chicago has you covered, and here are the five absolute best attractions for you to enjoy in Chicago in 2023:
1. Enjoying a Day Cheering for the Chicago White Sox
Chicago is known for its love of baseball. With a team that holds as vibrant and complex a history as the White Sox does, who can blame them? If you're planning on taking a trip to Chicago anytime soon, you need to make sure you take advantage of the historic team's existence and enjoy a fantastic day cheering on the White Sox at Chicago's very own Guaranteed Rate Field Stadium. The fact that you can score White Sox tickets at affordable prices in 2023 makes the appeal of seeing a pro baseball game that much greater. If you've got a baseball nut in your family, or simply want to enjoy the experience of seeing a live pro baseball game, Chicago is the place to do it. So, let's get to it and play ball!
2. Learning About Culture at the Art Institute of Chicago
After you've enjoyed a great day of baseball, you should take in another cultural milestone of the Chicago cityscape: the Art Institute of Chicago. This absolute behemoth of an art museum hosts collections from many different periods, art styles, and forms (making it a joy for any art lover, no matter what their tastes might be). The fact that some hyper-famous pieces, such as "American Gothic" are on display at the Art Institute of Chicago makes it that much more attractive for a family vacation day. Just make sure you give yourself plenty of time to enjoy the museum's many sights and sounds, as we're not exaggerating when we tell you that the place is absolutely massive.
3. Kicking Back with Food and Fun at Navy Pier
If you want a family-friendly area of Chicago to spend a relaxing day with the family at, Navy Pier is hard to beat. The beautifully open sidewalks, lack of harsh traffic, and endless food and shopping attractions that are available at Navy Pier will have you entertained for hours on end. The fact that this area of Chicago is also home to Navy Pier Beer Garden, and Chicago's world-famous Shakespeare Teater makes it that much more tempting. If you want an area of the city with endless attractions that the whole family can enjoy, you need to do yourself a favor and plan a full day of your trip at Navy Pier.
4. Meeting New Animal Pals at the Lincoln Park Zoo
The Lincoln Park Zoo is one of the most recognizable and adventurous zoos in the United States (and in many people's opinions, the world). Because the Lincoln Park Zoo has such a wide variety of exhibits, you'll feel as though you've taken a worldwide safari trek by the time you leave its barriers. The amount of water-loving animals on display at Lincoln Park Zoo is especially attractive for many out-of-town visitors. Whether you love polar bears, apes, or more obscure wildlife, you'll find exhibits that will leave you in love at Chicago's family-friendly Lincoln Park Zoo. Even locals who have been to the Lincoln Park Zoo several times a year for their entire lives still love to check out the sights and sounds it offers each year (so you know the zoo's quality).
5. Seeing the City's Style on the Chicago Architecture River Cruise
Do you have an architecture mega-fan in your family? If so, the prospect of visiting Chicago is probably a dream come true in and of itself. After all, Chicago is home to some of the most world-famous architectural wonders out there. To get a full Chicago architecture tourist experience, you should definitely consider checking out the little-known, but absolutely stellar Chicago Architecture River Cruise attraction. Not only will it thrill your family with knowledge about some of the city's most famous sights and sounds, but it will help you become more intimately familiar with the city's history as well. In terms of river cruise tourist experiences, this one is hard to beat. Even the people in your family who are not all that interested in Chicago's architecture (or architecture in general) will find a lot to love about this unique Chicago history experience.
Peace of Mind: The Importance of AC Warranty Protection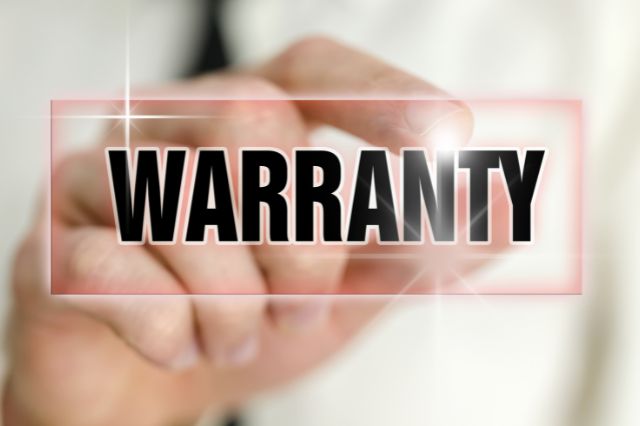 Homeownership brings welcome relief from rent and gives people a place to call their own. The many components of homes can break down without warning and cause stress. Thankfully, there are warranties available to combat repair costs and give homeowners peace of mind. 
What Are the Benefits of AC Warranties?
AC systems last 10 to 20 years but can break down at any time. Older systems are especially vulnerable to breakdowns and repair issues. Homeowners need to be aware of their options for warranties. With warranty protection for your AC, you will have greater peace of mind. Consider the following benefits of these warranties. 
One significant benefit of home warranties is a reduction in repair costs. When homeowners have warranty coverage, they only need to pay a small service fee. The warranty covers the rest of the cost of repairs, giving homeowners a break on their expenses. 
Homeowners do not have to own new systems and appliances to get warranty coverage. AC systems can be covered regardless of their age or the type of system. 
AC warranty protection ensures homeowners can obtain quick repairs when issues arise. Waiting for repairs because of the cost can lead to breakdowns and damages that become increasingly expensive. 
Homeowners with AC warranties worry less about their home systems. Worrying about the cost of repairs can become a constant source of stress. 
Purchasing an AC warranty protects a homeowner's investment. These optional service plans go beyond the short warranties offered by manufacturers. Homeowners can renew this coverage for the life of their AC systems. 
What Does an AC Warranty Cover?
A home's HVAC system is critical for comfort all year. Most homeowners would consider AC systems essential. Without an AC system, homes become increasingly uncomfortable. 
AC warranties are important for keeping systems operating efficiently. The following are some of the coverage areas for these warranties. 
Air handlers
All vital AC parts
Ductwork
Before selecting an air conditioner home warranty, homeowners must learn about their options. Research allows homeowners to discover the options and determine which type of home warranty will bring the greatest peace of mind. 
How to Choose an AC Warranty
Choosing an AC warranty is one of the most essential things homeowners can do to protect their systems. The following tips should make finding a home warranty easier and less daunting. 
Research the options and ask for written estimates before selecting a company. Compare the costs and area of coverage to determine which will offer the best level of protection. Do not skimp on coverage. 
Vet the company carefully before deciding on a warranty. Read customer reviews and learn as much as possible about the services offered by the company. If there are many poor reviews, homeowners should keep looking. Never settle for a company that offers poor customer service. 
Get everything in writing. Read the fine print so there are no surprises when it comes time to file a claim. Ensure the company offers an easy approach to filing a claim. 
Discover Additional Information About Home Warranties
Home warranties cover the major systems of homes, including appliances, HVAC systems, electric systems, and plumbing. These warranties offer great peace of mind for homeowners worried about paying for repairs. Start the research process now to find the perfect AC warranty to keep your air conditioning system working efficiently. 
Uncovering the Benefits of Researching Your Family Tree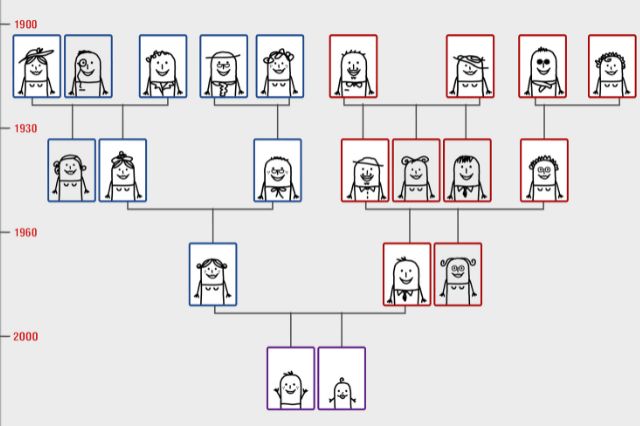 Have you ever wondered what it would be like to know more about your family history? Have you considered researching your family tree, but weren't sure how to get started? If so, then learning the benefits that comes with this could help motivate and encourage you in this endeavor. Not only does putting together a family tree provide an opportunity for self-discovery and improved understanding of one's heritage, but it can also simply give people something fun and interesting to do during their spare time. Let's take a closer look at some of these benefits now:
A New Place to Call Home
Discovering that you have family in a foreign country, or who have come over to where you live but have their roots abroad, can offer a wealth of benefits, both emotionally and financially. With the rise of international travel, global communication has become easier, making it possible to stay connected with relatives living abroad. Establishing roots in another nation can open up new opportunities for education and cultural exchange, allowing individuals to broaden their worldview and gain valuable experiences.
As exciting as the prospect of finding family in a foreign country may be, some may choose to take their connection one step further by pursuing Citizenship By Descent. This type of citizenship grants access to certain rights and privileges not afforded to those who do not have ancestral ties to the country in question. Additionally, citizens by descent are often eligible for a variety of benefits. These can include access to government-funded healthcare, exclusive education opportunities, and take advantage of their ancestral nation's tax advantages or gain inheritance rights that would otherwise be unavailable to them.
More Family Members
For many families, reuniting with distant relatives can be a life-changing experience. Through researching and building out a family tree, it's possible to discover ancestors that have been absent from a family for generations and start to really piece things together. It's an opportunity for people to learn more about the history of their family and gain insight into where they come from. With a deeper understanding of family history, these distant relatives are suddenly close enough to reach out and make contact. This can even lead to meeting them in real life too, giving families the opportunity to strengthen familial ties that have been lost over the years.
Adding distant relatives to the family tree opens up the possibility of family reunions and gatherings which now include these previously unknown relatives. This gives the whole family the opportunity to have a greater and more meaningful connection with someone who they would have otherwise been unable to meet or build a bond with. The new family member may also have been unaware of the connection, meaning this may be the first time they see people who look like them! This can be an incredibly emotional experience for them and family members should be prepared to take things slow and answer any questions they may have before they feel comfortable opening up.
A Better Understanding of Self
Family trees can be an incredibly powerful tool for helping people gain a better understanding of themselves. By tracing one's ancestry, individuals can begin to piece together their identity, understanding not only their immediate family but also those who came before them. A family tree provides a clear chronology of generations and relationships that can give people an insight into their past and the individuals who came together to enable them to come into the world.
Once you uncover names, you can start asking questions and researching further to paint a picture of them in your minds. Perhaps you will discover that one of your unique traits or interests comes from someone you have discovered or, if your family is known for having a particular business, where this comes from. Family trees mean that it is possible to uncover the roots of a family business, as well as gain insights into the experiences that shaped it, such as resources, financial situations, and even situations where they had to move in order to make a better life for themselves.
Strengthen Existing Bonds
Studying a family tree can be a great opportunity to strengthen bonds within a family. By researching their ancestry, family members can learn more about the history and culture of their families, bringing them closer together. This experience can also be enlightening and give family members to share stories they perhaps have never shared before because, until now, they may have forgotten about them, or they were just never relevant to anything in particular.
Family trees can be a wonderful opportunity for families to come together and collaborate on a meaningful project. Each branch of the family can contribute by researching their own lineage, which can give them insight into how their ancestors lived, what traditions they kept, and the stories that were passed down from generation to generation. This can offer great insight and explain to some why certain things in the family are the way they are. Once the tree is complete, families can then use any newfound knowledge to connect more with distant relatives and build bridges, whilst knowing that future generations will also be able to look back on the tree and learn about where they come from.
Final Thoughts
In conclusion, having a family tree can be an incredible way to learn more about your ancestry and create meaningful connections with relatives. It's also great for teaching children the importance of their heritage and helping them gain appreciation for how far back their roots go. With all these benefits in mind, it may be worth considering creating or joining a family tree if you haven't already done so! Whether you're looking to stay connected with distant cousins or want to explore your lineage further, building a family tree is one of the best ways to uncover stories from generations past while still honoring those who came before us.