How to Get Quality Leads Online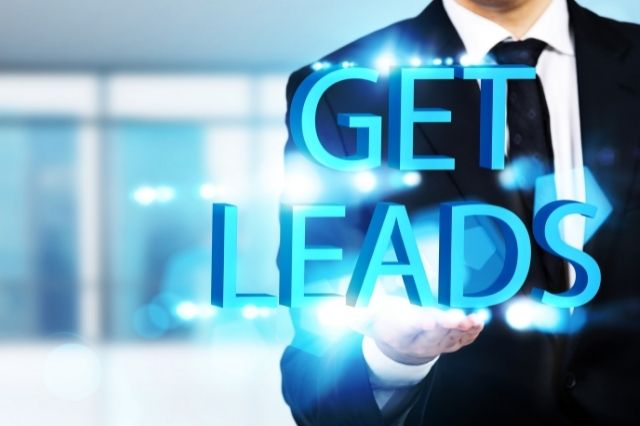 Businesses, companies, industries, start-ups, etc., are all working hard to make their products and services successful everywhere. Whether a start-up or already in market business, the company/Industry can only work if you have potential buyers. To have potential buyers, you need to generate proper leads to create a network of buyers via leads.
For this, you need to do appropriate marketing of your products and services with every platform you get a chance. But in recent times, online marketing and networking is the core source of getting potential in every business. So whenever you are promoting online, you need to generate proper leads. Below are some ideas that will help you in generating lead online:
1. Online Networking
Building a network plays an essential role in generating quality leads, whether online or offline. If you want to get quality leads online, make a proper network with trustworthy people. People working for online marketing should know that leads vary from one platform to another.
To build an appropriate network online, start taking views from consumers/users online, invest more time in researching and developing your website, and properly promote your products and services. Through this, you can generate proper leads and build a good network with the help of those leads.
2. Know Your Buyers
Whether it is businessmen or services, you should know what buyers want and what they are demanding. Lead generation is something that will turn into buyer/consumer once you convince the lead to buy your products/services. To know your lead, you need to know about their preferences and demands.
You can conduct some surveys, webinars, events, etc., to understand what your buyers like. Nowadays, there are many ways to know about buyers in online mode, like asking if they have any questions/queries via a website or providing them with a toll-free number to resolve their queries. Try to know your buyers professionally for better lead generation.
3. Take Help of SEO websites
There are many SEO websites that help in making your websites user-friendly. Before you create your own website online, try to take the help of SEO websites and see whether your website is user-friendly or not.
You can also take the help of digital PR to promote your products online in an effective way; digital PR helps in generating leads because of its engagement. Besides, SEO and digital PR have their own benefits, but both are the reason that you can get better leads via online mode. You can also check the engagement rate of your social media and website through digital PR, and through that, you can improve your SEO.
4. E-Books & E-Newsletters
Nowadays, eBooks and E-Newsletters are getting more and more attention because they have become a proper guide to buyers. If you want to gain appropriate leads online, you can ask the website visitors for emails and mail them your ebooks and E-Newsletters that include a proper description of your products and services.
For this, you need to make appropriate and engaging ebooks and E-Newsletters so that potential buyers can get easy ideas of exactly what your products and services are about. You can ask a writer to make you a proper ebook and E-Newsletters because writers are good with words, and they might know what other people like.
5. Social Media Promotion
Social media promotion has become an essential part of lead generation in recent times, especially after the pandemic because during the pandemic period, there has been an increase in users of social media, and it helps the marketers in generating leads.
To generate quality leads on social media, maintain your social media profile in a professional yet engaging way so that users can know about your products and services quickly, and even if they have any questions, they can clear them by looking at your social media profile. You can maintain your social media profile by paying attention to online promotion, investing proper time and finances, and making an excellent online network.
These are some ideas that might help you generate leads online and increase the rate of potential buyers/consumers in your business.

Understanding the Unique SEO Challenges for Addiction Treatment Centers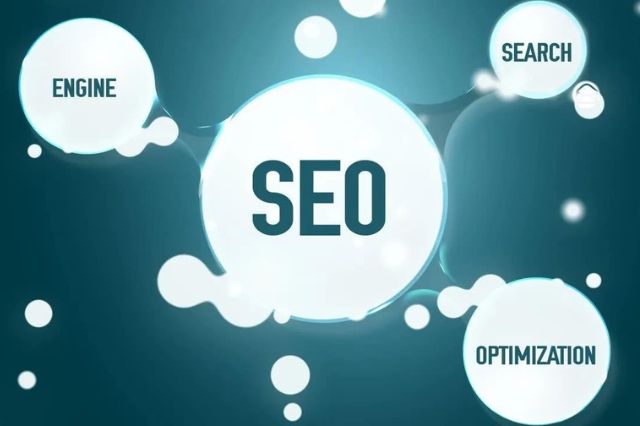 The digital landscape offers a plethora of opportunities for businesses and organizations to reach their target audience. However, for addiction treatment centers, navigating this landscape comes with its own set of unique challenges. From stringent advertising policies to the delicate nature of the subject matter, rehabs must tread carefully while ensuring they remain visible to those in need.
In this article, we'll explore the specific hurdles these centers face and provide insights into overcoming them.
Google's Advertising Policies for Addiction Treatment
The Ad Challenge for Rehabs
Rehabs often find their ads disapproved or their reach limited due to Google's stringent policies. This can hinder their ability to connect with potential patients through paid advertising channels.
The root of this challenge lies in past instances of misleading information and unethical practices by certain advertisers, prompting Google to implement strict measures.
Strategies to Overcome Ad Restrictions
Stay Updated: Google's policies are dynamic. Regularly reviewing the latest guidelines ensures compliance and reduces the risk of ad disapprovals.
Seek Certification: Google now mandates addiction treatment centers to undergo certification through third-party entities. This certification can pave the way for ad approval and increased reach.
Diversify Advertising Platforms: While Google is a major player, other platforms like Bing or social media channels might have different policies. Exploring these can provide additional avenues for visibility.
The Importance of Organic Search for Rehabs
The Organic Search Conundrum
With numerous rehabs vying for visibility, the competition for top spots in organic search results is fierce. The challenge is compounded by the fact that basic drug rehab SEO strategies are now commonplace, making differentiation more difficult.
Mastering Organic Visibility
Quality Content: Beyond basic optimization, regularly publishing authoritative and unique content can significantly boost organic rankings. This not only aids visibility but also positions the center as a trusted resource.
Local SEO: Many individuals search for rehabs near them. An optimized local SEO strategy, with consistent listings, can enhance local visibility and drive more footfalls.
Backlink Building: Earning backlinks from reputable sources, such as the addiction treatment helpline, can be a game-changer for organic rankings.
Creating Content that Resonates with the Target Audience
The Content Sensitivity Issue
The nature of addiction treatment means content creation is a delicate task. Striking a balance between being informative and empathetic, while avoiding potentially triggering language or imagery, is paramount.
Crafting Impactful and Safe Content
Understand the Audience: Deep insights into the emotions of both those struggling with addiction and their loved ones can guide content creation, ensuring it hits the right chords.
Use Real Stories: Real-life recovery stories, shared with privacy considerations, can offer hope and resonate deeply with readers.
Collaborate with Experts: Partnering with professionals ensures content accuracy. Linking to authoritative resources, like the Substance Abuse and Mental Health Services Administration's recovery page, adds layers of credibility and value.
In Conclusion
Navigating the digital landscape as an addiction treatment center is undeniably challenging. But with a strategic approach, informed by a deep understanding of the unique hurdles, rehabs can ensure they remain a beacon of hope in the online realm, guiding those in need towards recovery.
Revolutionize Your Online Presence: Master the Art of Business SEO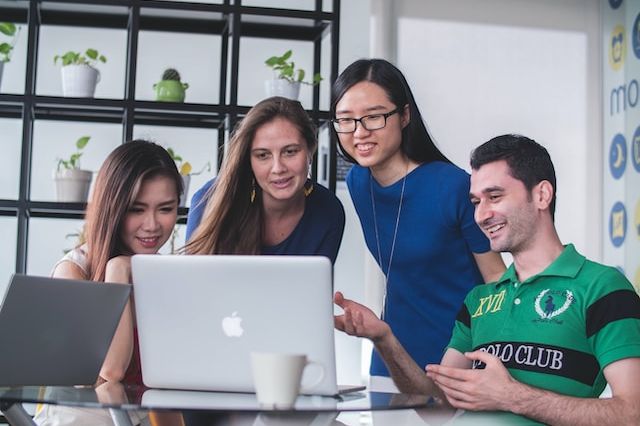 Are you ready to take your business to the next level but don't know where to start? The answer is search engine optimization (SEO). Mastering the art of SEO will help revolutionize your digital presence and give you an edge over your competitors. SEO is not just about setting up a website with some keywords – it's about understanding how users search for products, services, and content online.
By honing in on effective strategies and implementing them into practice, businesses can gain higher visibility among their target market and ultimately drive more sales from organic sources. In this blog post, we'll discuss why SEO should be part of your everyday efforts as a digital professional looking for success in today's competitive environment.
Understanding the basics of SEO
SEO, short for Search Engine Optimization, is a vital aspect of any digital marketing strategy. It involves optimizing your website for search engines like Google, Bing, and Yahoo, to rank higher in search results. If you're a business in Brisbane, then SEO in Brisbane is essential for getting noticed online, as it helps potential customers find your business.
Nowadays, most people turn to search engines when looking for a product or service, and if your website isn't optimized for search engines, they might not even know your business exists. Hence, investing in SEO in Brisbane can boost your online visibility, drive traffic to your website, and improve your customer engagement.
Create a website that is optimized for both users and search engines
In today's digital age, having a website that is both user-friendly and search engine optimized is crucial for any business or organization that wants to have a strong online presence. A website that is optimized for search engines will rank better in search results, driving more traffic to the site. Meanwhile, a site that is user-friendly will keep visitors engaged and encourage them to stay, which can lead to increased conversions and sales. By creating a website that strikes a balance between these two important factors, businesses can maximize their online potential and reach a wider audience. With so many tools and strategies available to optimize a website, the possibilities are endless. So why not take the leap and create a website that is optimized for both users and search engines?
Utilize keywords to create content
When it comes to creating content that catches the eye of your target audience, keywords are key. By carefully selecting and utilizing the words and phrases that your audience is searching for, you can ensure that your content appears at the top of their search results. But it's not just about choosing any random keywords – you need to conduct thorough research and analysis to identify the most effective keywords for your specific audience.
With the right combination of keywords, your content can be easily discovered by your target audience, bringing more traffic and engagement to your website or social media pages. So don't underestimate the power of keywords when it comes to creating content that truly resonates with your audience.
Analyze website performance data
In the world of online business, the performance of your website is a crucial factor in determining its long-term success. It is therefore essential to analyze website performance data regularly and identify areas of improvement. Through effective analysis, you can gain insight into how your website is performing and where it may be falling short.
By identifying these areas of improvement, you can make necessary changes to optimize your website and ensure it is working at its best. This can help to boost traffic, engagement, and ultimately, conversions. So, if you want to give your website the best chance of success, don't forget to regularly analyze its performance data and make smart improvements accordingly.
Monitor your website rankings in search results
As a website owner, it's crucial to keep an eye on your website's search rankings to ensure that potential customers can easily find your business online. Monitoring your website rankings in search results is a simple yet effective way to make sure that your website stays consistent in terms of visibility and relevance over time.
By regularly checking your website's search rankings, you can identify any declines in visibility and take corrective actions such as updating your content, improving your website's speed, and enhancing user experience to maintain your online presence. It's essential to stay on top of your website's search rankings to drive traffic and generate leads for your business. So, start monitoring your website rankings today to stay ahead of the competition and ensure the success of your online venture!
Employ link-building strategies to increase visibility on the web
As an online business owner or marketer, you may have heard about the importance of link-building. But what does it really mean and why is it crucial for your website's visibility on the web? In simplest terms, link building refers to the process of acquiring quality links from other websites to your own. These links act like votes of confidence in the eyes of search engines, signaling that your website is a valuable resource that deserves to rank higher in search results.
By implementing effective link-building strategies, you can increase your website's authority and online visibility, leading to more traffic, leads, and ultimately, sales. So if you want to stay ahead of the competition in today's digital age, be sure to invest in link building and watch your website soar to new heights.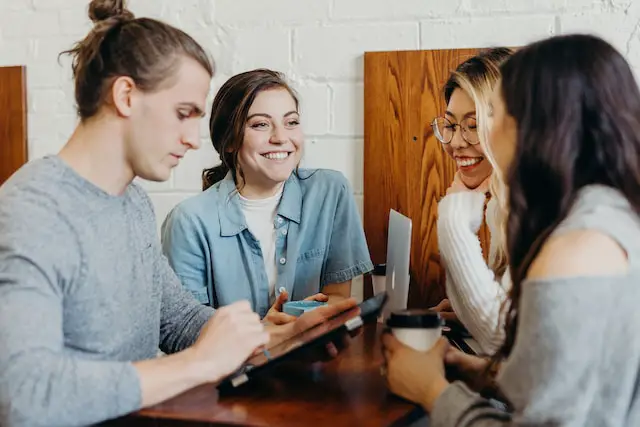 By understanding the basics of SEO and employing strategies like optimizing your website for both search engines and users, using keywords to create content that attracts attention from your target audience, analyzing website performance data to identify areas of improvement, monitoring your website rankings in search results, and employing link building strategies to increase visibility on the web, businesses can revolutionize their online presence.
Taking these simple steps can go a long way in making sure that businesses rank higher on search engine result pages and find the success they need to sustain a long-term competitive edge. Above all else, never stop learning when it comes to setting up and managing an effective SEO strategy – it's an ever-evolving landscape that requires staying up-to-date on the latest trends.
Creating Visual Content That Amplifies Your Digital Marketing Strategy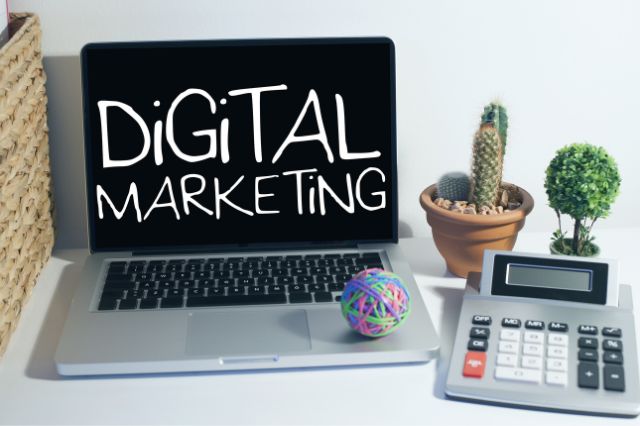 In today's fast-paced digital world, capturing your audience's attention is more challenging than ever before. With numerous brands competing for attention online, it's crucial to have a strong digital marketing strategy that sets you apart from the crowd.
One effective way to achieve this is by incorporating visual content into your marketing efforts. Visual content has the power to engage and captivate your audience, leaving a lasting impression that words alone often can't achieve. However, creating high-quality visual content requires expertise and resources. This is where professional content creation services come into play.
In this article, we will explore the importance of visual content and provide tips on how to create visuals that amplify your digital marketing strategy.
Why Visual Content Matters
Visual content has become increasingly vital in digital marketing due to its ability to convey information quickly and effectively. Our brains are naturally wired to process visual information more rapidly than text, making visuals essential for capturing attention and conveying messages efficiently.
Grab Attention
Visuals have the power to stop the scroll. Eye-catching images or videos can quickly capture the viewer's attention as they browse through their social media feeds or websites. Incorporating visually appealing elements increases the likelihood of your content being noticed and engaged.
Enhance Brand Identity
Visual content is a powerful tool for reinforcing your brand identity. Consistent use of colors, fonts, and imagery helps create a cohesive and recognizable brand image. Visual elements can evoke emotions, establish a tone, and convey your brand's values, ultimately strengthening brand identity in the audience's minds.
Increase Engagement
Visuals tend to generate higher levels of engagement compared to plain text. Social media platforms, like Pinterest and Instagram, thrive on visual content, and users are likelier to share, like, and comment on posts with compelling visuals. By incorporating visuals into your digital marketing strategy, you can foster increased engagement and interaction with your audience.
Improve Information Retention
Studies have shown that people remember information better when it's presented visually. Visuals help break down complex information into easily digestible formats, allowing viewers to comprehend and retain information more effectively. Whether it's through infographics, charts, or videos, visual content can help your audience understand and remember your messages.
Tips for Creating Visual Content
Now that we understand the importance of visual content in your digital marketing strategy let's explore some tips for creating visuals that amplify your brand's message:
Understand Your Audience
Before creating visual content, it's essential to have a deep understanding of your target audience. Research their preferences, demographics, and interests. This knowledge will guide your visual choices, ensuring your content resonates with your intended audience.
Use High-Quality Images and Videos
Blurry or pixelated visuals can diminish the impact of your content. Invest in high-quality images and videos that are visually appealing and align with your brand's aesthetic. If you don't have the resources to create your own visuals, many stock photo and video platforms offer professional-quality assets.
Tell a Story
Visual content is a powerful storytelling tool. Craft visuals that tell a compelling narrative and evoke emotions. Whether through a series of images or a video, take your audience on a journey that aligns with your brand's values and resonates with their experiences.
Optimize for Different Platforms
Different digital platforms have varying requirements for visual content. Be mindful of these specifications when creating visuals to ensure they display correctly across all platforms. Whether optimizing image dimensions for social media or creating different versions of videos for different platforms, tailoring your visuals to each platform will enhance their impact.
Incorporate Branding Elements
Consistency is key when it comes to visual content. Incorporate your brand's logo, colors, and fonts into your visuals to reinforce brand recognition. This helps establish a cohesive brand identity and ensures that your audience associates the visual content with your brand whenever they encounter it.
Optimize for Mobile Devices
With most users accessing content through their mobile devices, ensuring your visual content is optimized for mobile viewing is crucial. Pay attention to image and video sizes, load times, and mobile responsiveness. This optimization will provide your mobile audience with a seamless and enjoyable viewing experience.
Conclusion
Visual content plays a crucial role in amplifying your digital marketing strategy. By leveraging the power of visuals, you can capture attention, enhance your brand identity, increase engagement, and improve information retention. Remember to understand your audience, use high-quality visuals, tell compelling stories, optimize for different platforms, incorporate branding elements, and experiment with various formats.
Continuously analyze and iterate based on data to refine your visual content strategy and maximize its impact. Embrace the visual storytelling potential and elevate your digital marketing efforts to new heights.