How to Brew Different Kinds of Tea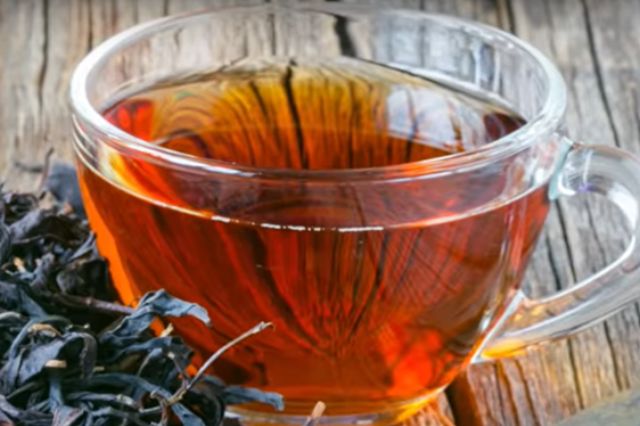 Drinking tea is becoming more and more of a trend. Not only can it refresh and lose weight, but also does not contain as much caffeine as coffee, which is harmful to the body. The ways of selling tea have also become diverse, and tea subscription boxes are becoming more and more popular. Of course, there are also many types of tea in subscription box, and the more typical ones are green tea, black tea, oolong tea, and dark tea. To enjoy the unique taste of tea, different types of tea have different brewing methods.
How to Brew Green Tea
Green tea is non-fermented, and the more common are West Lake Longjing, Biluochun,etc. This type of tea is delicate, so the water temperate is very crucial. Generally, it's not suitable for brewing with boiling water. According to the test and survey, it needs to brew with 80℃~85℃ water. By the way, you need to taste it instantly, otherwise, the flavor will be bad.
Many people brew green tea casually. To be honest, the ratio between tea and water is also precise. 1:50 is the best ratio for tea and water. That means if you put 3 grams of tea and you need to add 150 milliliters of water. The brewing time is about 2 ~ 3 minutes. If the brewing temperature is too high or too long, polyphenols will be destroyed. The tea soup will not only turn yellow, and the aromatic substances will also evaporate and dissipate.
The best way to brew green tea is to use a porcelain cup. When brewing, first use 1/4 water to moisten the tea and then brewing water to drink after 20 seconds or half a minute. When you brew green tea, the cup lip is generally not covered, otherwise, the tea broth will be yellow.
How to Brew Black Tea 
Black tea is a fully fermented tea, commonly known as high-grade black stripe tea and black crushed tea. Unlike green tea, high water temperature steeping can promote the dissolution of the beneficial components. Therefore, it is best to use water that has just been boiled. And the amount of water is comparable to that of green tea. The brewing time is 3~5 minutes. But different kinds of black tea own different steeping times. High-grade black tea can be brewed 3~4 times, while black tea can be brewed 1~2 times.
Black tea is best brewed in a glass, so that you can appreciate the tumbling and stretching of the tea leaves in the water. The specific method can be used in the medium throw method, that is, first pour about 1/10 of hot water in the cup to scald the cup, then put in 3~5 grams of tea leaves, and finally pour water along the wall of the glass for brewing. You should cover the black tea with a lid so that the tea's aroma will be stronger. By the way, you can subscribe monthly tea and enjoy two kinds of black tea.
How to Brew Oolong Tea
Oolong tea is a semi-fermented tea, such as Tieguanyin, Da Hong Pao, etc. Oolong tea is best brewed with a professional zisha pot or lidded cup. In addition, it must use 100 ℃ boiling water and brew several times. Oolong tea is generally put more when brewing. Basically half or more of the pot or lidded bowl. And then brewing with a lid.
When brewing oolong tea, there should be a boiling kettle on the side. You should brew tea immediately after the water is boiled. And the water that you brew firstly should be poured off. Of course, you can use this water to moisten all the cups. Finally, pour in the boiling water to brew and drink. It is worth mentioning that oolong tea can be brewed many times, especially owns good quality which can be brewed 7~8 times. The brewing time is from short to long about 2-5 minutes.
How to Brew Dark Tea
Dark tea is post-fermented tea, which can still be fragrant over time. Dark tea, represented by Pu-erh tea, should also be brewed with boiling water at 100℃. As for dark tea, you should wash the tea first, then use boiling water to brew it.
The first time you brew dark tea, you should use 10-20 seconds to quickly wash the tea. It means that you should put the tea leaves into a cup first, pour in boiling water, pour out the water after a while, then pour in boiling water and cover the cup with a lid. This not only filters out the impurities of the tea leaves, but also makes the tea broth more aromatic and mellow. And the brewing time is often 2~3 minutes.
Pu-erh tea is generally brewed with professional tea utensils, zisha pots, and covered bowls and cups, and the amount put in is generally twice that of green tea. If you wan to experience it, tea club can satisfy you.
In Summary
There are many types of tea, and the brewing method is also very sophisticated. Each type of tea has its different flavors. The correct method of brewing can allow you to fully appreciate the mellow flavor of the tea. If you want to taste every kind, then you can choose the loose leaf tea subscription box. It also can be as a gift to send others.  
Experience Europe: Top Adventures to Consider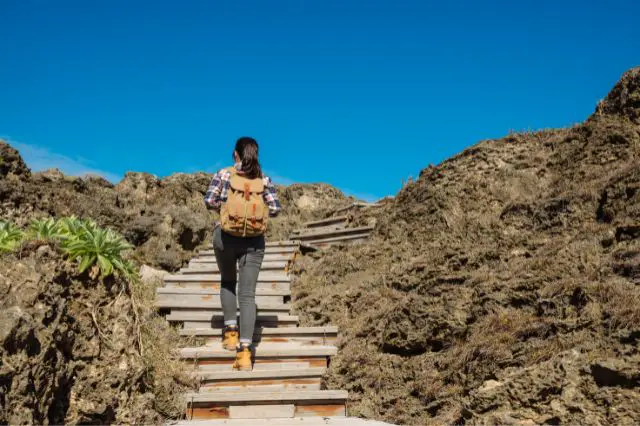 Europe reigns supreme as the world's most-visited continent, attracting around 50% of all global tourist arrivals, according to the United Nations World Tourism Organization (UNWTO). This vibrant region exerts a magnetic pull with its diverse landscape and rich tapestry of experiences–ranging from pulse-pounding adventures to culinary odysseys and profound historical narratives.
Whether it's embarking on open-air escapades, immersing in rich cultures, or diving into flamboyant nightlife, Europe offers a wealth of options. Here are the ultimate European adventures that deserve top spots on your travel bucket list.
Sun and Sailing in the Greek Islands
Greece is blessed with thousands of islands each with its own charms, you can choose a different weekend escape during your visit. Renowned for their breathtaking natural beauty, the islands are a great way to discover the country since they also offer a glimpse of the richness of its history and culture.  For example, Santorini is famous for its gorgeous sunsets and whitewashed villages.
Explore the volcanic caldera, see ancient ruins, and relax on unique red and black sand beaches. Those who are after an energetic vibe, Mykonos features beautiful beaches, upscale shops, vibrant nightlife, and a cosmopolitan atmosphere. History buffs, outdoor enthusiasts, and families will feel right at home in Greece's largest island, Crete, with its rich history and diverse landscapes while Naxos offers a laid-back atmosphere with lovely beaches and traditional villages.  
Safari in the Scottish Highlands
Nature enthusiasts will surely love the unique and unforgettable experiences in the stunning setting of the Scottish highlands. Home to a variety of wildlife species such as the red deer, golden eagles, otters, and red squirrels, the area is known for its rugged landscapes, pristine lochs, and majestic mountains including Ben Nevis, the UK's highest peak. Bird-watch, admire the unique flora, and capture dramatic landscapes on camera or video.
Hike, do a boat trip, or hit off roads for a sense of adventure and exploration. Alongside natural wonders, you can also explore the rich cultural heritage of the Highlands with visits to historic castles, ancient ruins, and classic villages. With serene and remote locations, the Highlands offer a chance to escape the hustle and bustle of daily life and unwind in nature.
Road Trip Through the Balkans
The region of southeastern Europe is celebrated for its diverse and melting pot of cultures and civilizations. You'll encounter a mix of Eastern and Western influences including Ottoman, Byzantine, Roman, and Slavic legacies. Start in Dubrovnik, Croatia and admire its historic Old Town with its well-preserved city walls.
Visit the 'Dubrovnik Gibraltar' or Fort Lovrijenac, discover stunning beaches along the Adriatic coast, or enjoy the outstanding views from Mount Srd. Don't miss the cascading waterfalls and crystal-clear lakes of the Plitvice Lakes National Park.
Swing by in Mostar, Bosnia and Herzegovina to see the famous Star Most (Old Bridge) or wander through the cobbled streets of the Old Bazaar. In Sarajevo, learn about the diverse architectural styles and explore the Sarajevo Tunnel Museum.
Don't forget to visit the St. Sava Temple in Belgrade, Serbia, one of the largest Orthodox churches in the world. To cap your tour, head to Montenegro and raft or kayak through the Tara River Canyon, explore the medieval Old Town in Kotor, and relax on the beaches in Budva.
Europe offers a variety of experiences that will appeal to every type of traveler. Greece, Scotland, and the Balkans are regions that propose nature, adventure, culture, history, and social life.
Best Summer Activities for Kids to Have Fun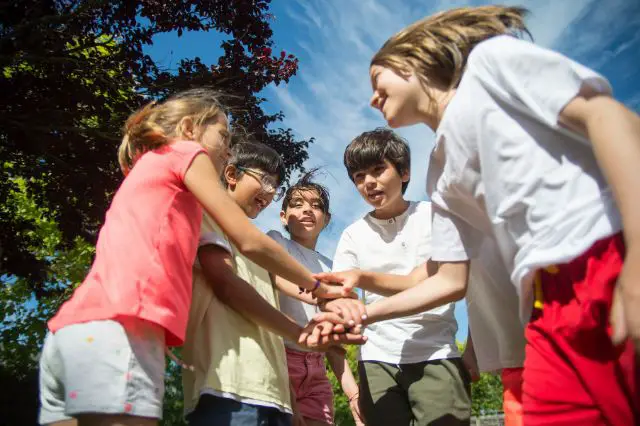 Summer is a great time for kids to enjoy the sun, try new things, and create special memories. Since there's no school and the weather is nice, it's important to keep kids busy and having fun.
In this guide, we'll look at the best things kids can do in the summer. One activity that is sure to bring smiles and laughter is skating. And thanks to the internet, finding skates online has never been easier. Other than skating, we have a massive list of activities in this article.
Whether it's playing outside in the sunshine or getting creative indoors, we've got all the best ideas to make this summer super fun for your kids.
So, let's jump into the world of summer fun!
Outdoor Adventures
a. Nature Scavenger Hunt
Get your child excited by setting up a nature treasure hunt. Make a list of things like pinecones, pretty leaves, and bird feathers for them to find in your nearby park or garden. This game helps them explore and get better at noticing things in nature, making them like it even more.
b. Splash Pad Fun
Stay cool this summer by bringing your kids to a nearby splash pad or water park. They can have fun running through sprinklers, playing in fountains, and going down water slides. It's a great way to keep them from getting too hot and to keep them active when it's hot outside.
c. Backyard Camping
Transform your backyard into a camping paradise! Set up a tent, toast marshmallows, and gaze at the stars with your young campers. It's a wonderful chance to spend time together and show kids the amazing nighttime sky.
d. Bike Rides and Nature Trails
Discover the amazing outdoors by riding bicycles. Bring your children along for bike trips in beautiful nature spots like trails in the woods, parks, or by the seaside. This is a fantastic way to have fun and stay fit.
e. Fishing Adventures
Help your children discover the fun of fishing. You can do it at a nearby pond or a dock by the sea. Fishing can be a calm and learning experience for them during the summer. They'll understand how to wait patiently, and who knows, they might even catch their very first fish!
f. Outdoor Movie Nights
Create a fun outdoor movie night in your backyard. You just need a special movie machine, a white sheet or a big screen, and some cosy seats. Ask your kids to choose their best-loved movies, and have a movie time outside while looking up at the stars in the sky.
Creative Indoor Activities
a. Arts and Crafts
Create a special spot at home where your kids can be artistic. Get some fun stuff like coloured paper, paint, and markers. Then, tell your kids to use these things to make drawings, paintings, or cool crafts. This will help them be more creative and have fun, especially when it's raining during the summer.
b. Cooking Adventures
Encourage your young cooks to join you in the kitchen by making easy and fun recipes for kids. You can bake cookies, create your own pizzas, or put together fruit kabobs. It's a tasty way to learn and have fun!
c. Indoor Treasure Hunt
Make a treasure map and put hints all over the house. The hints will help your kids find a secret "treasure." This game is fun and will make them think and figure things out. It's a great way to keep them busy for a long time.
d. Science Experiments
Transform your house into a cool science playground! You can do fun and safe experiments right at home. With hands-on activities, you and your child can discover amazing things about chemistry, physics, and biology. It's a great way to spark your child's imagination.
e. Puzzle Mania
Give your children some fun puzzles like jigsaw puzzles, crossword puzzles, and brain teasers. Solving puzzles makes their thinking better and helps them learn to be patient. Plus, it's a fun way to enjoy time together.
f. Gardening
Creating a small summer garden is a rewarding project for kids. They can learn about plants, responsibility, and the joy of watching them grow. It's a great way to teach valuable life lessons while enjoying nature.
Educational Pursuits
a. Summer Reading Challenge
Help your child enjoy reading more by doing a summer reading challenge. Make a list of books that are right for their age, and when they read a certain amount, give them a prize. Also, go to your nearby library to find exciting new stories to read.
b. Science Experiments
Transform your home into a cool science place where you can do fun and safe experiments. You and your child can discover amazing things about chemistry, physics, and biology by doing hands-on activities that make their imagination soar.
c. Museum and Zoo Visits
Let's go on fun trips to nearby museums, science centres, or zoos. These trips are exciting and help kids learn about history, science, and animals in a fun way where they can touch and explore things.
d. Educational Apps and Games
Discover enjoyable learning apps and games suitable for your age. These apps cover subjects such as math, science, and language arts, making learning both entertaining and educational.
Community Involvement
a. Volunteer Work
Think about having your children join in community service activities. It could be picking up trash in a park or joining a charity race. Doing these things helps them learn important lessons about life.
b. Summer Camps
Sign your kid up for a summer camp that matches what they like, whether it's sports, art, or science. It's a great way for them to meet new friends and pick up new abilities.
Sports and Physical Activities
a. Sports Camps
If your kid really loves a sport, like soccer, basketball, or tennis, think about signing them up for a sports camp. It's a great way for them to get better at the sport and stay active when it's summertime.
b. Outdoor Games
There are so many fun activities that you can organize outdoors to keep everyone entertained! One great idea is to set up some classic games like tag, hide and seek, capture the flag, or frisbee. These classic games never go out of style and provide hours of entertainment.
c. Yoga and Mindfulness
Introducing your children to yoga and mindfulness exercises can have numerous benefits. Not only can it help them relax and unwind, but it can also play a crucial role in reducing stress levels and improving their ability to focus.
Cultural Exploration
a. Cultural Workshops
Find workshops or classes that teach children about cultures through cooking, crafts, and storytelling. Let your child explore diverse traditions, customs, and cuisines. Embark on a cultural journey with exciting adventures.
b. Language Learning
If you're planning a trip abroad, involve your child in learning the local language. It's a fun and educational way to prepare for an upcoming adventure. This way, you can not only enhance your child's language skills but also foster cultural awareness and curiosity.
Conclusion
The activities listed above offer many choices to keep your kids busy and entertained during the summer.
Whether you're playing at water parks, exploring nature, or doing arts and crafts, the important thing is to spend time together as a family and let your child's imagination grow.
Thanks for reading the summer activities ideas for kids!
Which activity your child enjoyed the most? Please share your experience in the comments below!
Enjoy the summer vacation!
Crafting Your Custom Firearm: The Art of Precision with 80 Lower Jigs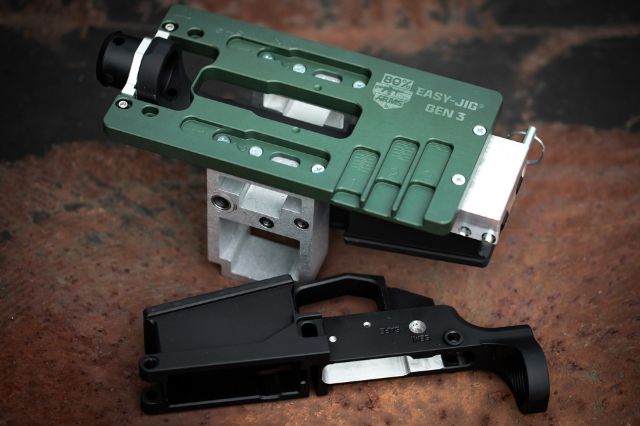 In the world of firearms enthusiasts, the allure of building a customized gun is a compelling one. It offers not only a deep sense of personalization but also a profound understanding of the inner workings of a firearm.
For those seeking to embark on this journey, a selection of 80 lower jigs is an indispensable tool that can make the process smoother and more precise.
Building a custom firearm is a meticulous endeavor that requires attention to detail, patience, and a thorough understanding of firearm components. An essential starting point is choosing the lower receiver, the core component of any firearm, which houses the trigger group, magazine well, and other critical parts.
The lower receiver plays a pivotal role in the overall performance of the firearm, making it a prime candidate for customization.
However, working on a lower receiver without the aid of specialized tools can be a daunting task. This is where 80 lower jigs come into play. These jigs are ingeniously designed fixtures that assist gun enthusiasts in precisely milling out the lower receiver to fit their specific needs and preferences. They are an absolute must-have for anyone looking to craft a personalized firearm.
The primary advantage of using 80 lower jigs is the level of precision they offer. These jigs are engineered to ensure that each cut, hole, and cavity is made with utmost accuracy. This precision is vital to guarantee that the firearm functions flawlessly, with minimal room for error. Whether you're building an AR-15, AR-10, or any other firearm, the quality and precision of the lower receiver are paramount.
Another significant benefit of 80 lower jigs is their versatility. These fixtures are compatible with various types of lower receivers, allowing firearm enthusiasts to work on different platforms. Whether you prefer a rifle, pistol, or shotgun, these jigs can accommodate your customization needs. This versatility makes them an indispensable tool for gunsmiths of all levels of expertise.
Furthermore, 80 lower jigs are designed with user-friendliness in mind. They often come with detailed instructions and guides, making the milling process more accessible for beginners. These step-by-step instructions can significantly reduce the learning curve, ensuring that even those new to gunsmithing can achieve professional-quality results.
Safety is a paramount concern when working with firearms, and 80 lower jigs are engineered to enhance this aspect of the process. These jigs provide stability and support during milling, reducing the risk of accidents or mistakes. By firmly securing the lower receiver in place, they ensure that the cutting and drilling procedures are carried out safely and efficiently.
While the advantages of using 80 lower jigs are numerous, it's crucial to remember that they are not a shortcut. Building a customized firearm requires diligence and respect for the firearm's potential danger. Proper knowledge of local laws and regulations is essential, and anyone considering this endeavor should seek out training and education to ensure safe and responsible gun ownership.
In conclusion, the art of building a customized firearm is an exciting journey that allows enthusiasts to express their unique preferences and gain a deep understanding of firearms. To embark on this path, a selection of 80 lower jigs is an invaluable tool that provides precision, versatility, user-friendliness, and enhanced safety.
With the right equipment and knowledge, anyone can turn their vision of a custom firearm into a reality, ensuring a personalized shooting experience like no other.