How to Brew Different Kinds of Tea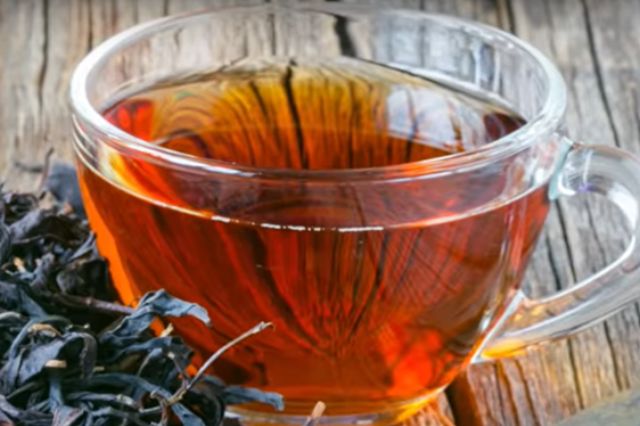 Drinking tea is becoming more and more of a trend. Not only can it refresh and lose weight, but also does not contain as much caffeine as coffee, which is harmful to the body. The ways of selling tea have also become diverse, and tea subscription boxes are becoming more and more popular. Of course, there are also many types of tea in subscription box, and the more typical ones are green tea, black tea, oolong tea, and dark tea. To enjoy the unique taste of tea, different types of tea have different brewing methods.
How to Brew Green Tea
Green tea is non-fermented, and the more common are West Lake Longjing, Biluochun,etc. This type of tea is delicate, so the water temperate is very crucial. Generally, it's not suitable for brewing with boiling water. According to the test and survey, it needs to brew with 80℃~85℃ water. By the way, you need to taste it instantly, otherwise, the flavor will be bad.
Many people brew green tea casually. To be honest, the ratio between tea and water is also precise. 1:50 is the best ratio for tea and water. That means if you put 3 grams of tea and you need to add 150 milliliters of water. The brewing time is about 2 ~ 3 minutes. If the brewing temperature is too high or too long, polyphenols will be destroyed. The tea soup will not only turn yellow, and the aromatic substances will also evaporate and dissipate.
The best way to brew green tea is to use a porcelain cup. When brewing, first use 1/4 water to moisten the tea and then brewing water to drink after 20 seconds or half a minute. When you brew green tea, the cup lip is generally not covered, otherwise, the tea broth will be yellow.
How to Brew Black Tea 
Black tea is a fully fermented tea, commonly known as high-grade black stripe tea and black crushed tea. Unlike green tea, high water temperature steeping can promote the dissolution of the beneficial components. Therefore, it is best to use water that has just been boiled. And the amount of water is comparable to that of green tea. The brewing time is 3~5 minutes. But different kinds of black tea own different steeping times. High-grade black tea can be brewed 3~4 times, while black tea can be brewed 1~2 times.
Black tea is best brewed in a glass, so that you can appreciate the tumbling and stretching of the tea leaves in the water. The specific method can be used in the medium throw method, that is, first pour about 1/10 of hot water in the cup to scald the cup, then put in 3~5 grams of tea leaves, and finally pour water along the wall of the glass for brewing. You should cover the black tea with a lid so that the tea's aroma will be stronger. By the way, you can subscribe monthly tea and enjoy two kinds of black tea.
How to Brew Oolong Tea
Oolong tea is a semi-fermented tea, such as Tieguanyin, Da Hong Pao, etc. Oolong tea is best brewed with a professional zisha pot or lidded cup. In addition, it must use 100 ℃ boiling water and brew several times. Oolong tea is generally put more when brewing. Basically half or more of the pot or lidded bowl. And then brewing with a lid.
When brewing oolong tea, there should be a boiling kettle on the side. You should brew tea immediately after the water is boiled. And the water that you brew firstly should be poured off. Of course, you can use this water to moisten all the cups. Finally, pour in the boiling water to brew and drink. It is worth mentioning that oolong tea can be brewed many times, especially owns good quality which can be brewed 7~8 times. The brewing time is from short to long about 2-5 minutes.
How to Brew Dark Tea
Dark tea is post-fermented tea, which can still be fragrant over time. Dark tea, represented by Pu-erh tea, should also be brewed with boiling water at 100℃. As for dark tea, you should wash the tea first, then use boiling water to brew it.
The first time you brew dark tea, you should use 10-20 seconds to quickly wash the tea. It means that you should put the tea leaves into a cup first, pour in boiling water, pour out the water after a while, then pour in boiling water and cover the cup with a lid. This not only filters out the impurities of the tea leaves, but also makes the tea broth more aromatic and mellow. And the brewing time is often 2~3 minutes.
Pu-erh tea is generally brewed with professional tea utensils, zisha pots, and covered bowls and cups, and the amount put in is generally twice that of green tea. If you wan to experience it, tea club can satisfy you.
In Summary
There are many types of tea, and the brewing method is also very sophisticated. Each type of tea has its different flavors. The correct method of brewing can allow you to fully appreciate the mellow flavor of the tea. If you want to taste every kind, then you can choose the loose leaf tea subscription box. It also can be as a gift to send others.  
5 Types of Old Media That Can Be Digitized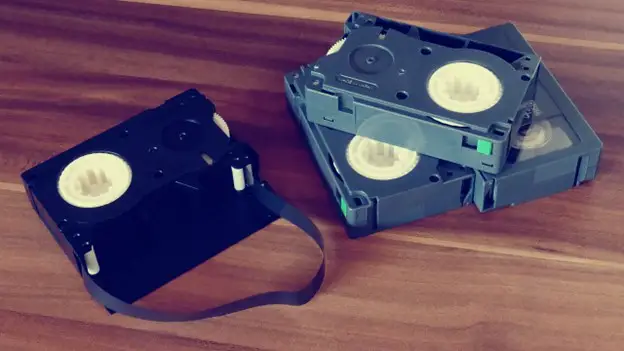 In the digital age, communication has taken on a whole new form. With the advent of the internet, mobile technologies, and social media, we are constantly exposed to new forms of media.
Moreover, we get emotionally invested in the content we consume, which means that our lives are significantly influenced by it.
But, there is an entire world of content that is slowly being forgotten and left behind – old media. Physical media such as VHS tapes, cassette tapes, and vinyl records are stored on outdated devices and are not as accessible as digital content.
In addition, these formats are more prone to decay, making them even more difficult to access. With new media quickly taking over, old media is slowly fading away. It's up to us to preserve and honor this content before it's lost for good.
1. Vinyl Records
You probably have one person in your family or circle of friends who swear that vinyl records are the best way to enjoy audio content. They are religious about storing their records in optimal conditions and cleaning their turntable, and they'll hiss at anyone listening to music on their phones or other digital devices.
Now, all jokes aside, listening to a vinyl record can be an extremely pleasant experience. Plus, there is some truth to the idea of superior audio quality, but most well-executed digital recordings can achieve and surpass that level. Moreover, a digital recording is more portable and can be more easily manipulated.
Plus, vinyl records are quite sensitive and can easily get scratched or warped (due to heat exposure). So, if you have any unique audio content you want to save, it's best to convert it to digital.
How to Digitize Vinyl Records?
With the right tools (especially if you already own a turntable), you can digitize your vinyl records at home. However, keep in mind that this is a time-consuming task. If you want fast and high-quality results, it's best to hire a professional service.
2. Film Reels
Before VHS, people had to make do with film reels whenever they wanted to watch a movie or shoot one of their own. Of course, not everyone could afford such privileges, so we don't have much footage from back then.
However, as the history of home movie entertainment unfolded and people's interest in movies started to increase, film reels became more affordable and easier to have in the home. Still, the medium is sensitive to the passage of time, so if you have such treasure lying around, you should hurry up and have it digitized.
How to Digitize Film Reels?
You can convert your film reels into digital at home, but it's a difficult and challenging task. To get high-quality results, it's best to find a specialized service that converts film to digital. This way, you'll have your precious footage in digital format in no time.
3. Cassette Tapes
If you know why a pencil/pen and a cassette tape go together, you probably spent your childhood and adolescence making mix tapes and hunting down your favorite songs on the radio.
Cassette tapes are a blast from the past for most Millennials and Baby Boomers out there, but this doesn't mean younger people don't find them intriguing. Plus, if you inherit a box of cassette tapes from your grandparents or parents, it's a nice way to connect with their younger versions.
How to Digitize Cassette Tapes?
If the tape is not damaged and you have the right tools (like a cassette player), you can turn this into a fun DIY project. However, if you have lots of tapes and you're not sure about their state, it's best to find a professional service for this.
4. VHS Tapes
The VHS tape revolutionized the media industry by making audio and video content more manageable and approachable. If you had a VHS recorder and tapes, you could record your favorite show, rent a movie, and even make your own home films at a fraction of the cost.
Given its popularity and moment in time, most of us still have VHS tapes with dear family moments like weddings, birthdays, and other events. However, prolonged use and improper storage conditions can damage the tape, so why not save your precious memories now?
How to Digitize VHS Tapes?
Converting a VHS tape to digital is something you can easily do at home with a converter, a computer, and the right software. Of course, you can also find a specialized service to do the job.
5. Photographs
Do you have an old picture of your grandparents or parents that you want to be saved from the clutches of time? Or maybe you have your grandmothers' wedding album, and you want to digitize the photos and turn them into a nice digital presentation for her birthday.
How to Digitize Old Photographs?
Restoring old photos and turning them to digital is a great small business idea, so it's easy to find such services close to your location. But you can do this at home as well.
Depending on the tools at your disposal, you can either use a scanner or a digital camera to take a picture of the old photo. Once you have the photo in digital format, you can upload it to photo editing software and play with the settings to improve its appearance.
In Summary
If your precious memories are stored on old media devices, now is the best time to act and turn the content digital. As time goes by, old media devices will decay, and your memories will be lost for good!
The Best Bets to Place on Major League Baseball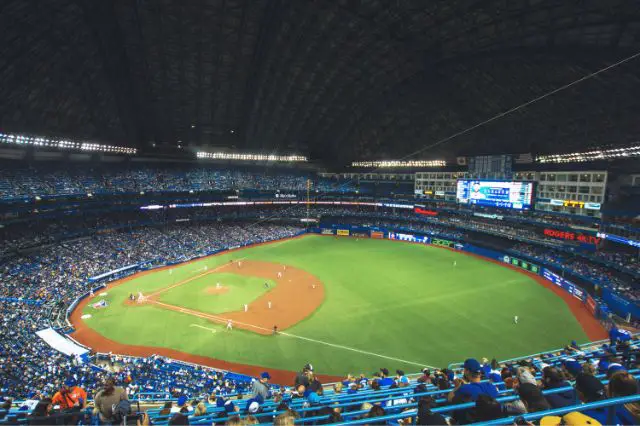 The decision by the Supreme Court for states to be able to legalize sports betting was a monumental one. At present, 36 states have given the nod for punters to start betting on sports in some form, and another three could get in on the action in the course of 2023. Some states offer sports bettors more freedoms, whereas others are more restrictive. Depending on the state, it's possible to bet at a betting shop, in a casino or on a mobile phone, or all three.
One sports event you might consider laying money down on is a baseball game. Below is a look at some of the different bets you can place on a baseball match, plus a consideration of the pros and cons of each.
Moneyline bets
A moneyline bet is the simplest type of bet and involves betting on the team you think will win. It doesn't matter whether your team wins by 100 runs or by 1. All that matters is that they win. If they win, you win. How much you win depends on whether the team you're betting on is the favorite or the underdog, which you can find out by checking the baseball odds.
The advantage of moneyline betting being so straightforward also proves to be a key disadvantage. Moneyline bets aren't good for winning lots for money because they're the easiest type of bet to make.
Totals bets
These bets are also commonly referred to as "Overs and unders" bets and are likewise simple bets, only this time you're betting on the total number of runs scored in the game. The sportsbooks will predict that the teams will score in total a certain amount of runs. All you have to do is bet whether the actual amount will be higher (an overs bet) or lower (an unders bet).
The ease of totals betting is one of the big pros of this type of bet. You also have a fifty-fifty chance of winning, so the odds aren't heavily stacked against you, and if you have a classic matchup, there's a big certainty of the under. You can also bet on specific segments of the game, such as the first five innings, halves, quarters or the entire game.
Totals betting does have its disadvantages, however. One is that sportsbooks want equal betting on both sides and will move the betting lines around to ensure this. You should also be wary of the potential for extra innings. Some sportsbooks will include extra innings, whereas other won't, so check how extra innings would affect the outcome of your bet.
Run line bets
Run line bets are like spread bets, only they have a fixed spread and the money paid out beside the number is what changes. The sportsbooks will set a run line, which is the number above or below which a team has to win or lose a game, depending on how you've bet.
One of the best advantages of run line betting is that if you think a team will win by a significant amount, you can earn a big payout. If, however, you think the underdog is a better bet, you won't win as much because it's a safer bet, whereas if you were making a moneyline bet, the underdog would win you more money because it's a riskier bet.
Reverse run line bet
This is a bet in which the favorite and the underdog are flipped for the wager. As a result, the payouts become massively different. If a favorite had to win by 1.5 runs in a standard line bet, now they have to lose by fewer than that number; and the underdog would have to win by more than that amount, rather than lose.
If you think the underdog is going to pull something extraordinary out of the bag, a reverse run line bet is the one to choose, and if the underdog does come up trumps for you, you'll receive a handsome payout.
Futures bets
A futures bet is a bet on something that is going to happen and isn't decided by one game. The most common of these is a bet on who will win the World Series. You can place a futures bet at any time: before the season, during the pre-season, during the regular season or even during the playoffs.
These types of bets are fun and pay out well if you bet correctly. You can also hedge if things aren't looking good for your bet. The cons of such bets are that it's hard to make predictions and that the betting lines move a lot.
Major League Baseball always provides excitement. The bets above can add even more to your enjoyment of an MLB game. Why not give them one of a try and see how you do?
Jump Jockeys to Follow at Cheltenham Festival 2023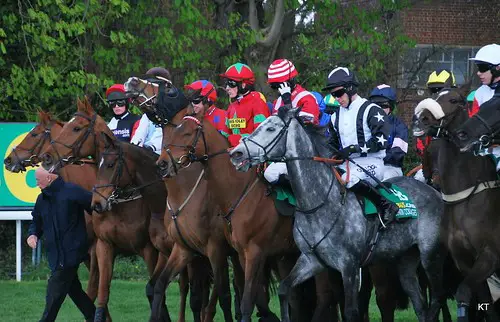 It is once again time for those brave souls of the jump jockey world to grab their boots and helmets and make their way to the home of British racing for the Cheltenham Festival. The Cheltenham Festival is the biggest meeting in jumps racing, with 28 races across four days featuring the best trainers, jockeys, and horses in the sport.
Top Jockeys to Follow in 2023
Making it to the top table of the sport can be a long and winding road for jockeys. The chance to ride at the Cheltenham Festival is the ultimate goal and the jockeys mentioned below will be lucky enough to be riding some of the popular Cheltenham 2023 bets, including 6/4 Gold Cup favorite, Galopin Des Champs.
Paul Townend
Paul Townend is the champion Irish Jump jockey and has the envious position of stable jockey to the all-conquering trainer, Willie Mullins. Townend will be many people's idea of the best Cheltenham Festival top jockey bet, and he currently heads the market at odds of 2/5.
Twice crowned Leading Rider at the Festival, Townend now has 22 Cheltenham wins to his name, and has a CV chock full of wins in the most prestigious races in the sport.
Nico de Boinville
SHISHKIN IS BACK! 🔥

Are we looking at the Ryanair winner? ✈️ pic.twitter.com/b3bQ9QmrVm

— Lucas Coppin (@Lucas_Coppin) February 18, 2023
Britain's go-to jockey for the big races, Nico de Boinville has partnered with some of the greatest horses to ever grace the hallowed turf at Cheltenham. Thanks to his association with the legendary trainer, Nicky Henderson, de Boinville has 15 festival wins to his name and was crowned Leading Rider in 2019.
The Englishman is booked to ride a strong team of horses for Henderson again in 2023, with the likes of the rejuvenated Shiskin, Arkle Chase hopeful, Jonbon, and Champion Hurdle favorite, Constitution Hill, all ready to run big races.
Another big festival may be in store for the three-time Champion Chase winner.
Rachael Blackmore
Now one of the most recognizable faces in jump racing, Rachael Blackmore has broken down many barriers and created history on many occasions in the last few years. She is the only woman ever to have won the Aintree Grand National, and in 2021 she became the first lady rider to win a Champion Hurdle, as well as the first to be crowned Leading Rider at the Cheltenham Festival.
12 months later, Blackmore would again create history by becoming the first woman to ride the winner of the prestigious Cheltenham Gold Cup. Although she may not have the same quality of rides for this year's festival, it would be strange if she were not to reach the winner's enclosure at least once.
Townend, de Boinville, and Blackmore are just three of the top jockeys that you can expect to see at the Cheltenham Festival in 2023. The majority of races on offer throughout the week are likely to go their way, but other talented riders such as Danny Mullins, Davy Russell, and Mark Walsh, will also be hoping for their own piece of the pie.