Fun Ways Technology Can Connect You with Family and Friends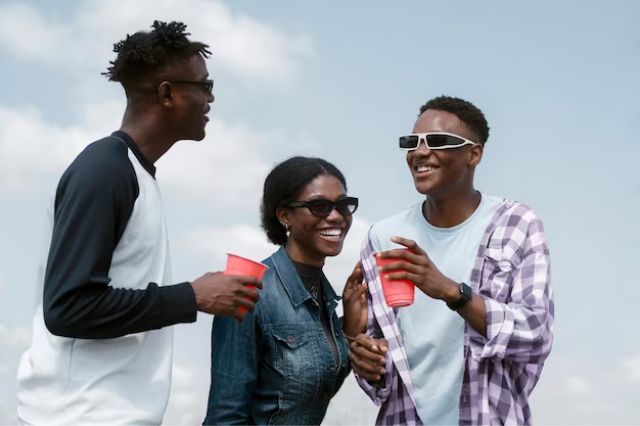 Do you want to strengthen and deepen your connection with family and friends? Technology has made staying in touch with loved ones easier than ever before! There are now a wide variety of tools at our fingertips, allowing us to stay connected no matter where we are.
Whether it's facetime, texting, or even digital greeting cards, there is something for everyone when it comes to staying in close contact with the people that mean the most to us. In this blog post, we'll explore some of the fun ways technology can help connect you with family and friends – from video chatting on Zoom to making homemade videos together online.
So grab your laptop or smartphone and get ready for an exploration into how technology can increase interactions within your network of family and friends!
Video Calls
Long-distance calls have been made easy, thanks to video-calling apps like Skype, Facetime, and Zoom. We can now connect with loved ones, friends, and colleagues regardless of the distance between us. With these apps, it's not just about the voices but also facial expressions, which brings in an added layer of closeness.
Want to see your family from across the globe? Hit up Facetime and enjoy that live experience. Zoom, on the other hand, opens up endless possibilities when it comes to virtual meetings, especially in today's pandemic era. The world is now interconnected, and video calling is one of the many amazing ways we can celebrate it.
Social Media
In today's fast-paced world, it can be challenging to keep in touch with all our loved ones. However, social media has made it easier than ever to stay connected with family members, whether they live in the same city or across the globe.
By creating a family page on social media sites like Facebook, Instagram, and Twitter, you can keep everyone in the loop about what's happening in your life and theirs. From sharing photos and updates to sending messages and making video calls, social media provides a convenient way to maintain relationships with those who matter most.
So go ahead and create that family page – you never know what unforgettable memories you'll make together.
Online Gaming
With the rise of online gaming, there's no need to leave the comfort of your own home to play games with your family. Gather everyone around the computer or TV, log on to your favorite multiplayer game, check out how to play table games online or any other game and get ready for some friendly competition.
Online gaming has made it possible for families to bond, even when they're busy with their individual schedules. With so many games to choose from, ranging from strategy games to sports simulations, there's something for everyone. So put on your gamer hats and get ready for some quality family time, all from the comfort of your own home.
Text Messaging
There's no denying that text messaging has made keeping in touch a lot easier. But now, with the ability to send photos and videos instantly, it's become even more fun and efficient. No matter where you are or what you're doing, you can easily share a moment of your day with your friends and family.
It's a great way to stay connected, even when life gets busy. Whether you're out on a hike or simply enjoying a day at home, text messaging allows you to keep up with each other's lives effortlessly. So, snap a quick picture or record a short video and send it along to let your loved ones know what you're up to.
Shared Digital Calendars
Sharing calendars with friends and family has never been easier thanks to digital calendars that are accessible from anywhere. Whether you're planning a weekend getaway or a birthday celebration, you can coordinate schedules with ease. These shared digital calendars allow you to input important dates and details, which everyone has access to with just a few clicks.
No more endless group chats or missed events because someone forgot to send a reminder. With digital calendars, you can plan ahead, keep everyone in the loop, and focus on enjoying each other's company. So what are you waiting for? Start coordinating your next event today!
Virtual Family Reunions
Gathering with loved ones is an incredibly important and fulfilling aspect of life, but with growing families spread out across the country and the ongoing pandemic, getting everyone together in person can be tricky. Luckily, virtual family reunions offer a solution that allows everyone to connect and catch up with ease.
By utilizing group video calls, family members from across the globe can come together and share laughs, stories, and even a virtual meal. Plus, you can avoid all the headaches of travel, lodging, and scheduling conflicts that come with traditional reunions. So why not embrace technology and plan a virtual family reunion today?
Conclusion
Technology has become a major force in connecting us with our friends and family, often in ways we wouldn't have even dreamt of before. With voice and video calls, text messaging, shared digital calendars, online gaming, social media accounts, and even virtual family reunions, there are a plethora of options available to help us stay connected with the ones we love.
All of these tools provide an invaluable resource for maintaining relationships and simply spending time with the ones we care most about – no matter where we are in the world. So whether you decide to spend your time playing games together, catching up through video calls or even plan virtual events over shared digital calendars, get creative!
Technology can bring us closer to our loved ones than ever before – and it's worth taking advantage of all its potential.
The Newest 5 Technology Trends in 2023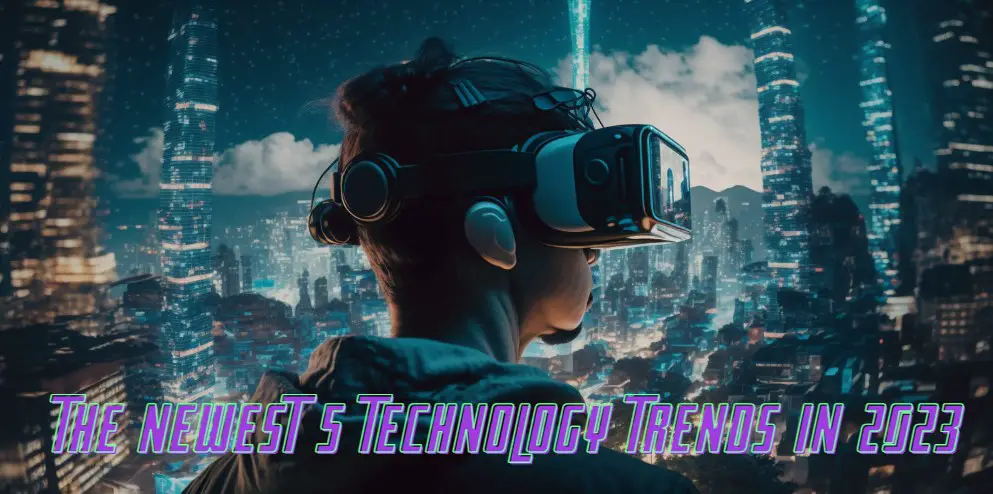 The year is 2023, and tech trends from simple productivity tools to massive digital communication devices are changing. The lessons learned during the Covid-19 pandemic have transformed work and collaboration. As a result, tech is influencing different aspects of our lives. For example, IoT devices make it easy to control household appliances from anywhere. Likewise, blockchain, streaming, and cybersecurity are a few other sectors experiencing rapid growth. Innovation, research, and demand for improved solutions drive emerging developments. There is no way to predict the future with perfect precision. Regardless, here are the biggest technology trends in 2023 to keep an eye on.
Artificial Intelligence and Machine Learning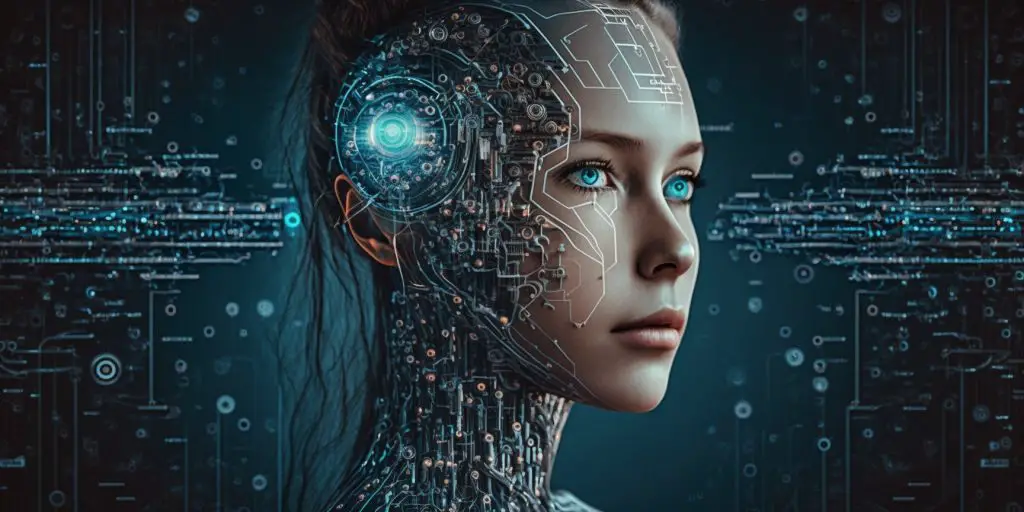 AI is the simulation of human intelligence in a machine. The devices are programmed to think and learn like people. Machine learning is a subset of AI that allows computers to learn, predict, or make decisions based on data. Instead of entering data, the machine educates itself and improves performance.
AI enables automation, optimization, insights, and prediction. Application examples include natural language processing, image recognition, and predictive analysis. AI-powered systems in healthcare analyze images, diagnose diseases, and identify anomalies. Likewise, machine learning models identify drug compounds, predict effectiveness, and improve drug discovery. Other uses of AI and ML are:
●      Quantum computing to solve complex problems
●      Fraud detection and algorithmic trading
●      Customer insight and supply chain optimization
●      Quality control, predictive maintenance, and process optimization
●   Self-driving cars or Driver assistance via adaptive cruise control or emergency braking
●      Crop disease protection
●      Automatic grading and assessment.
AI and ML play vital roles in casino customer experience, automation, and decision-making. For example, chatbots and virtual assistants provide instant support and permit 24/7 customer service. Then, the algorithm analyzes data to understand preferences for personalized game or promotional recommendations. Automation streamlines processes. By analyzing complex data sets, casinos make data-driven choices and ensure all-round development.
5G Connectivity and IoT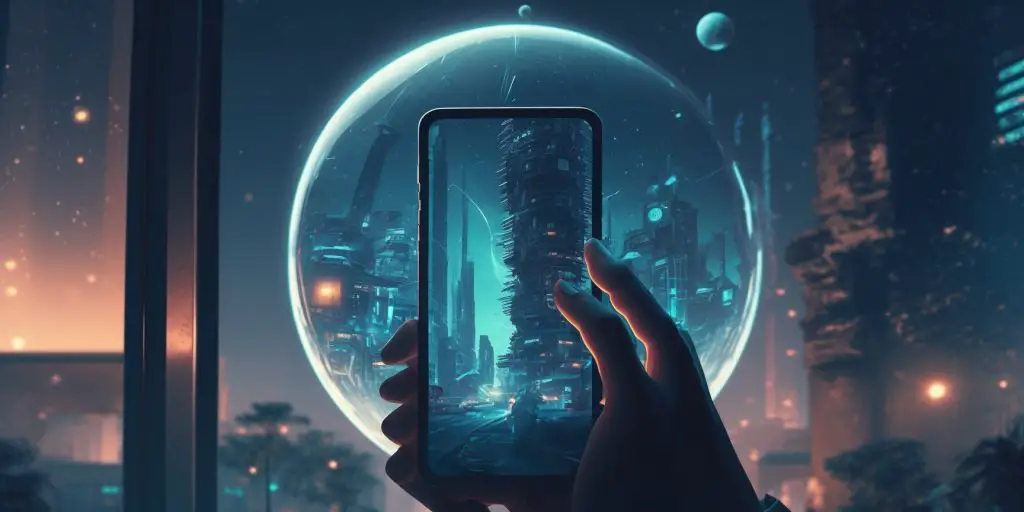 Fifth-generation wireless technology offers faster internet speeds and connectivity. The solution is the latest leap in wireless communication and is invaluable in online casinos. 5G offers unparalleled speed and bandwidth. In perspective, it is about 100 times faster than 4G light. As a result, the connection facilitates real-time interactions. The system can handle many connected devices at once. Meanwhile, this feature is essential for growing the Internet of Things ecosystem.
The Internet of Things (IoT) is a network of interconnected objects or devices. 5G networks allow IoT devices to send and receive large data volumes quickly. Besides, network slicing helps operators create virtual networks while optimizing energy consumption. It further enhances coverage, reliability, and complex process navigation. IoT use cases in casinos extend to:
Connected slot machines
Security and fraud prevention
Wearable devices for live betting
Real-time live betting analytics
Automated rewards and bonuses.
A Time-Saving Mechanism
5G technology for cellular networks saves time. It offers faster data speeds and improves communication networks. As a result, gamers and gaming websites prefer it. Low latency increases financial transaction speeds from instant withdrawal online casino Australia.
Transaction speed is among the factors to consider before choosing a website. This is confirmed in expert research, which was conducted to establish the relationship between the frequency of choosing of online casinos and the instant withdrawal they offer. Players prefer casinos that offer multiple withdrawal gateways and process transactions instantly. Examples include Rocket, Slotozen, and Stay casinos. By processing funds immediately, operators with cutting edge tech contribute to a smoother experience for players. Apart from this, improved connectivity streamline operations and user engagement. IoT devices automate processes and gather data on user behavior. A fast payout casino uses the information to tailor services and upgrade its withdrawal process.
5G and IOT are enabling smart cities, connected devices, and real-time data sharing. Some practical applications are:
●      IoT sensors on roads gather up-to-date data on traffic flow
●      City sensors check air quality, noise level, and pollution
●      Smart street lights adjust their brightness automatically
●      Real-time video footage enhances security
●      Water management and leak detection and Innovative parking solutions.
Extended Reality (XR) Technologies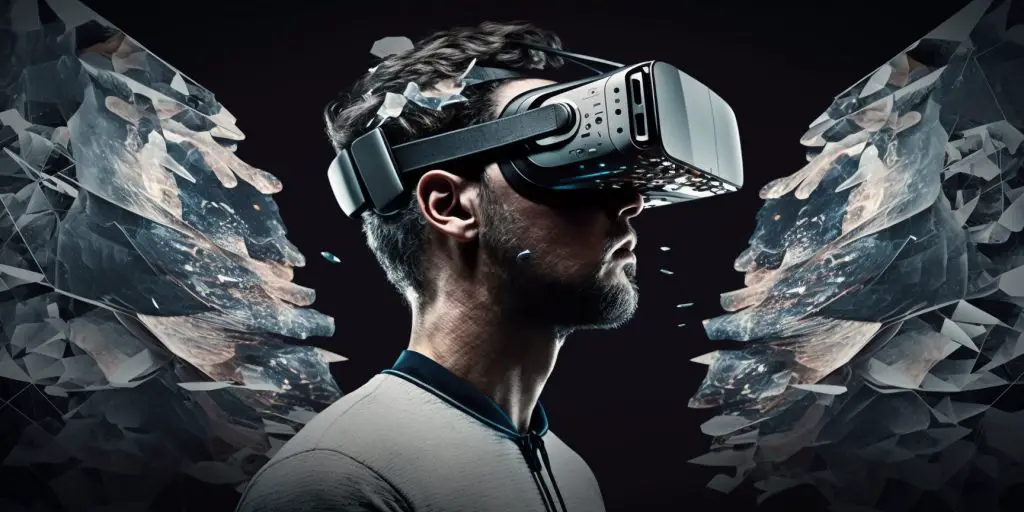 Extended reality (XR) is an all-encompassing concept that bridges the gap between the digital and physical worlds, revolutionizing the way we perceive, interact with, and experience gaming environments. This transformative technology entails a spectrum of immersive experiences, ranging from fully immersive virtual reality (VR) to augmented reality (AR) and mixed reality (MR), each offering unique ways to engage with digital gaming content and the real world.
Extended Reality (XR) emerges as a pivotal milestone in our technological journey, intertwining the digital and physical landscapes in ways that were previously unimaginable. As we explore the various facets of XR, from Virtual Reality (VR) to Augmented Reality (AR) and Mixed Reality (MR), we find ourselves standing on the precipice of a new era—one where our interactions with technology and our environment are harmoniously intertwined, opening the doors to a future limited only by our imagination.
Virtual Reality
VR is a digital environment where gamers interact via specialized headsets. The virtual surrounding mimics real-world or fabricated sceneries. Users move and interact via gestures and body-tracking systems. VR is used for training simulations, gaming, and other visualizations.
Augmented Reality
Augmented Reality has transformed the gaming landscape by seamlessly integrating digital elements into the physical world. By superimposing 3D objects and virtual components into real-world environments, AR offers users a unique and interactive experience. This technology blurs the lines between reality and digital content, enabling users to engage with both aspects simultaneously. With the ability to enhance traditional gaming setups, AR opens up a realm of possibilities for immersive and captivating gameplay.
Mixed Reality
MR combines real-world and virtual environments. Users manipulate and interact with digital content as they would live. Unlike the two above, MR requires more sophistication. Hence, its applications include complex simulations, VR casino  themes, and interactive games.
Extended reality is practical in gaming. It enhances the experience, improves training, and enables efficiency testing or collaboration. Plus, it increases customer engagement, reduces environmental impacts, and boosts accessibility. But despite its advantages, it is not without drawbacks. Popular ones are:
●      Cost and technical complexities
●      Hardware limitation
●      Data security and privacy
●      Health concerns.
Cybersecurity Innovations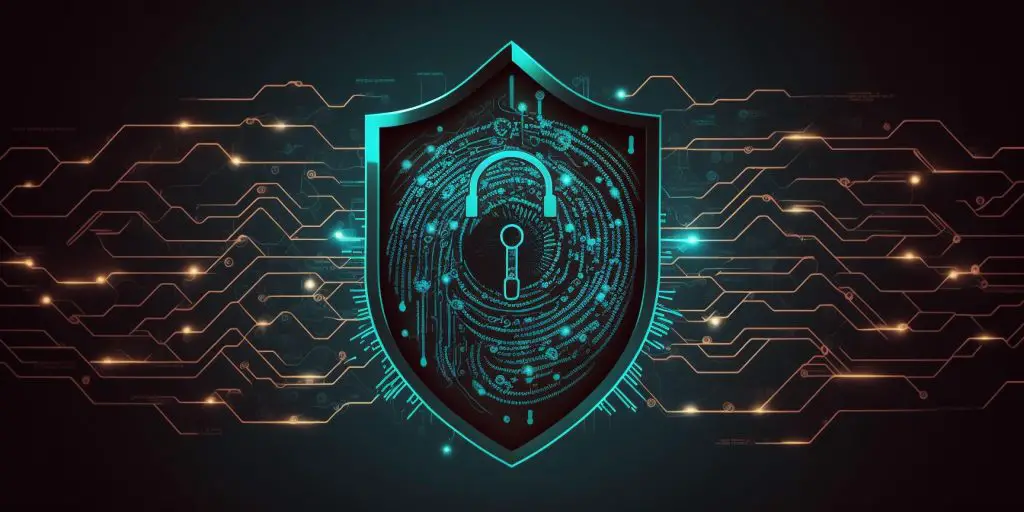 Cybersecurity is a vital concept in today's digital world. Like daily internet users, hackers are leveraging technology to wreak havoc. There is an increasing risk of data privacy breaches and exponential vulnerabilities. Two sectors where this is most evident are the banking and gaming industries. Players visiting a fast payout online casino withdraw winnings into their accounts quickly. This procedure exposes crucial personal and financial information. As a result, operators are using various measures to protect players. One such example is blockchain technology payment systems. The transaction method is fast, offers anonymity, and does not attract any fee. Businesses further utilize biometric identification, advanced threat detection, and zero-trust architecture. Some ways cybersecurity contributes to protecting personal details are:
●      Data encryption
●      Identity and access management
●      Multi-factor authentication
●      Tokenization
●      SSL/TLS encryption.
Sustainable and Green Tech Solutions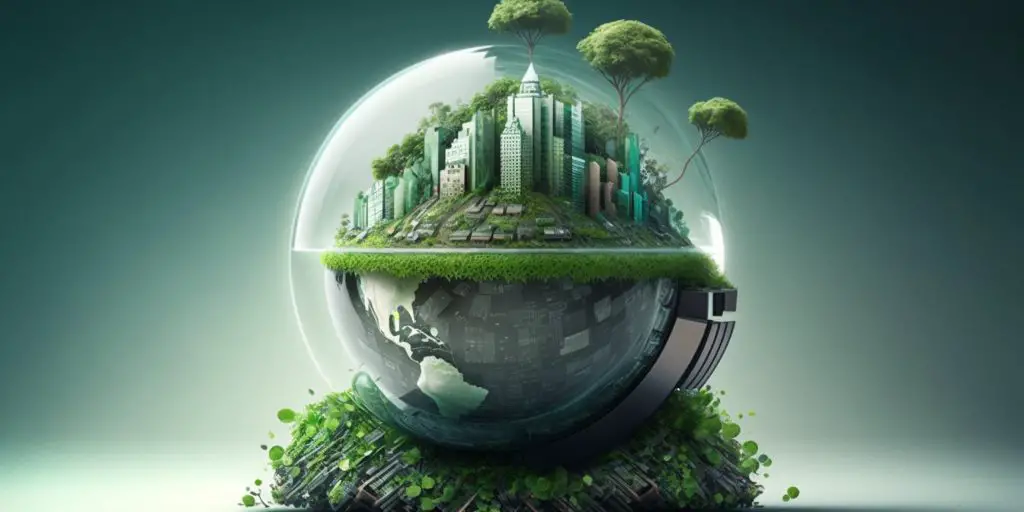 Eco-friendly casino technology is another trend to watch out for this year. The innovations do three things:
●      Address environmental challenges
●      Promote sustainable practices
●      Minimize negative impact on the planet.
Green solutions reduce waste generation and consumption. Likewise, they offer practical advantages for communities. For example, renewable energy sources, electric or hybrid vehicles, and green building practices. Casinos are embracing waste reduction and recycling, water conservation techniques, and sustainable agriculture.
Technology offers innovative ways to reduce human activities' impacts on the planet. Renewable energy sources such as solar or wind produce minimal greenhouse gas emissions. Others include:
Green roofs improve insulation in casinos
Smart sensors control lighting
Virtual reality and digital adverts reduce paper waste
Responsible gaming education.
FAQ
●      How do you keep up with technology trends in 2023?
Follow reputable news sources, subscribe to newsletters, and attend conferences.
●      How will AI and automation transform industries?
The technologies will reshape how businesses operate, make decisions, and improve customer service.
●      What is blockchain technology?
Blockchain is a decentralized database system for sharing transparent information within a business network.
Cyber Security Trends: Technologies Which Take Care Of Your Safety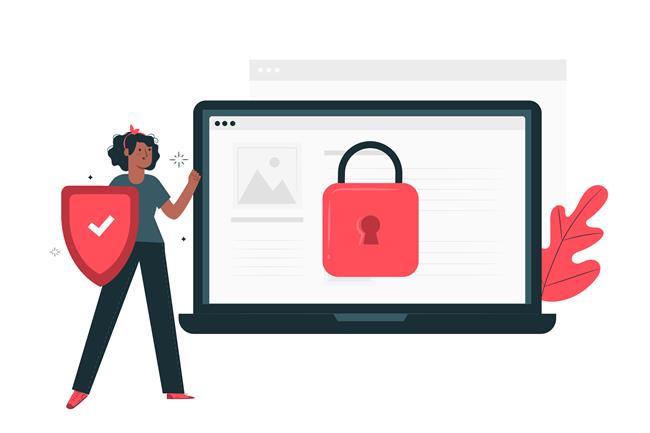 As the online world grows, so does the requirement for security technologies. Users are connecting to the internet more than ever. This brings many benefits and conveniences but also exposes them to potential risks. Whether we consider online shopping, learning, entertainment, or gaming, one's data is at risk. To combat it, multiple cyber security trends are being employed. These ensure a secure experience for all users, making the internet a safer place. The following are advancements that will shape the online world of tomorrow.
Blockchain
Blockchain is among the hottest trends these days. It has enabled online service providers to make their offerings safe and secure in multiple ways. Blockchain is a shared ledger. Information is stored in blocks, which are data structures accessible by all. There is complete transparency since each transaction is recorded. This reduces the chances of fraud and scams, hence offering greater network security.
Cryptocurrency transactions are a crucial part of this. These live on blockchain and are protected by all the security solutions at work. Buyers can make anonymous payments almost instantly for little fees. Crypto payments, therefore, are getting widely adapted as users don't need to provide sensitive banking information. They can pay without adding their bank cards to sites, either.
KYC
KYC stands for Know Your Customer. As the name suggests, it's a way for online companies to identify their users. This is crucial to confirm people's identities. It leads to a safer experience for everyone involved while greatly reducing fraudulent or otherwise harmful activities by those faking their identities.
A greater number of websites employ different KYC procedures. This is especially relevant to online casino sites that strive to learn as much as possible about their customers and give good quality service in return. Yukon Gold casino, among other reliable platforms, utilizes the procedure to conduct users analysis, as it is seen in an expert review of the site found online. The process asks users for certain documents to prove their identity. ID cards, utility bills, lease agreements, etc., are usually required. Some sites even employ facial recognition for greater threat detection.
SSL Encryption
A leading technology to thwart security risks when online is SSL encryption. This is a prerequisite for any site to be deemed safe these days. It establishes a secure and encrypted connection between a website and a server. This encryption keeps user data and activities safe from hackers and phishing attacks. Cybercriminals may easily access sensitive information and even steal people's identities in their absence. That's why most gaming sites, including top gambling operators, use SSL encryption. Without it, websites are vulnerable to cyberattacks. Luckily, all of today's reputable web pages are protected by this latest technology.
Big Data Analytics
One way to fight cyber security threats is by knowing more about the users. Big data helps with that. This involves processing and analyzing huge data sets to predict user behavior and offer personalized information. Big data itself requires a ton of protection, and it severely affects a company and its users in the wrong hands. Any site that utilizes this technology must be safeguarded from ransomware attacks and every major cyber threat.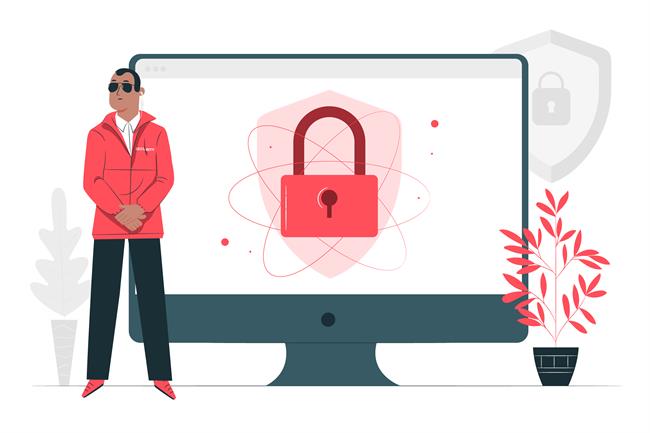 Two-Factor Authentication
To avert unauthorized access to accounts, multifactor authentication is a great solution. This adds an extra step to the login process. Users receive a private code on their phone or email after they've typed their password. Customers are allowed access to their accounts only once the code is added. This essential feature helps safeguard users. A simple phishing attack is enough to gain someone's login credentials. With two-factor authentication, you have greater control over your account. Unless you give your phone to someone else, none can get in. That makes it one of the most effective security technologies turning things like gambling safe at platforms. Because gambling requires financial information. If anyone hacked your account, you may lose significant earnings. So, whenever this tech is available, use it.
AI
Artificial Intelligence has picked up steam in recent years in multiple industries. It has grown extremely reliable and is now a staple in many companies. Everything from fraud detection to automated security is possible with this tech. With correctly defined algorithms, service providers are preventing fraudulent activities. The AI effectively detects and reports suspicious events before anything happens. This helps users navigate websites more comfortably and reliably.
Another segment that's changed by AI is customer support. A number of companies have released artificial chatbots to deal with everyday queries and concerns. This reduces waiting times and provides the required help almost instantly. AI support notes your complaint right away. This could prevent a serious attack, improving overall risk response.
Ending
There's no denying that the internet can be scary. Many hackers want to steal others' data for various purposes. It makes sense that users are wary of sharing personal information online. However, preventive technologies are improving at a rapid pace. Newer solutions are introduced, making browsing more secure. And the good news is that the speed of these improvements is only accelerating. With advancements like AI and the blockchain, it's not long until users are able to shop, gamble, or be entertained without any worries.
Endpoint Security Best Practices for Remote Workers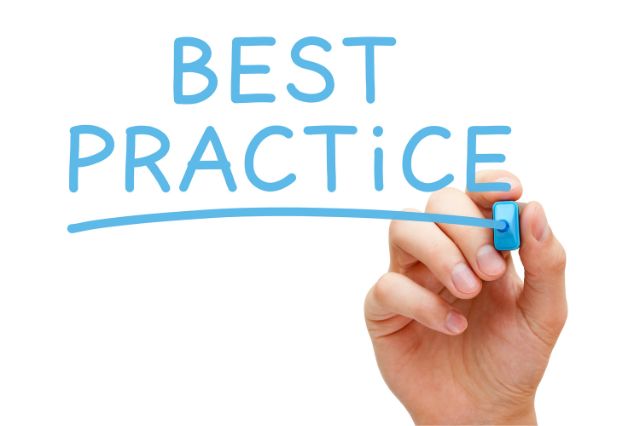 With the evolving digital age, remote work has become a norm. And this remote working landscape requires endpoint security to ensure working in a safe business environment. Remote working enables employees to access company data from various devices and locations. It becomes a top priority to ensure the safety and integrity of their sensitive information.
If you are a remote worker and seek to gain knowledge about endpoint security, this article is for you. This blog will discuss essential practices for remote workers to enhance endpoint security and protect their valuable data.
Best Practices to Enhance Endpoint Security
1. Keep Software Updated
The best practice to elevate endpoint security is to keep your software updated. Regularly updating software on all devices is fundamental to maintaining a secure work environment. Regularly update your software, as updates often contain security patches that fix vulnerabilities and prevent possible exploits. It is crucial to keep the operating system and all applications and antivirus software up to date.
2. Strong Passwords and Multi-Factor Authentication
Your account passwords are the first line of defence against unauthorised access, leading to data leakage. For individuals who work remotely, it is recommended to utilise robust passwords. A strong password should consist of a mixture of lowercase and uppercase letters, numbers, and symbols.
In addition to this, it is best to implement multi-factor authentication (MFA). It adds an extra layer of security. MFA demands users submit two or more forms of identification before they gain access to sensitive data.
3. Secure Wi-Fi Connections
One thing that all remote workers rely on is public Wi-Fi networks. This network access can be a significant security risk. If you are a remote worker who requires enhanced endpoint security, it is best to use virtual private networks (VPNs). These networks encrypt internet connections and protect data from potential eavesdropping and interception by malicious actors.
4. Regular Data Loss
Data loss can take place due to an array of reasons. These may include hardware failures, malware attacks, or accidental deletions. If you want to increase endpoint security, you must regularly back up essential files and data to a secure cloud or external storage device. It can safeguard against such incidents and ensure business continuity.
5. Employee Training and Awareness
Human error is one of the most significant contributors to security breaches. It is essential to provide comprehensive training to remote workers about endpoint security best practices. As a business, you must teach them how to recognise phishing emails, suspicious links, and potential security threats to minimise the risk of data breaches.
6. Limit Administrative Privileges
As a business, you should grant administrative privileges only to remote workers who genuinely need them to perform their tasks. By limiting access to critical systems and sensitive data, you can reduce the potential damage in case of a security breach.
7. Implement Endpoint Security Solutions
It is advisable to invest in robust endpoint security solutions. They must include antivirus software, firewalls, and intrusion detection systems. These tools can help prevent and detect potential threats, adding a layer of protection to remote devices.
8. Regular Security Audits
You must conduct periodic security audits to assess the effectiveness of existing security measures. It also helps you identify areas that may require improvement. By regular assessments, you can stay one step ahead of potential security risks.
Ensure Maximum Protection with Endpoint Security
Endpoint security is a critical aspect of any remote work setup. By following these best practices, remote workers can help safeguard valuable company data and protect against potential cyber threats.
Remember, a proactive and well-informed approach to endpoint security is essential in today's rapidly evolving digital landscape. You can avail of services from reputable antivirus software. They provide you with a range of device safety software for enhanced protection.